Key facts
Start date: September

Accreditation: triple-accredited business school - AACSB, EQUIS & AMBA

Study mode and duration: 12 months full-time; 24 months part-time

Small Business Charter Award: in recognition of our commitment to supporting student entrepreneurship and SMEs
Study with us
combine theoretical knowledge with practical skills
study a practical, career-focused programme
undertake a virtual incubation project to develop an innovative business opportunity
participate in entrepreneurship and innovation prizes
Back to course
Why this course?
The MSc Entrepreneurial Innovation & Technology is a highly practical programme that will help budding entrepreneurs conceive and crystallise their ideas about their venture start-up or new business project.
You'll learn how to combine theoretical knowledge with a special focus on developing the applied skills required to engage successfully in entrepreneurial activity.
The focus of this programme is the Virtual Incubator Project, during which you will work in groups to take your business idea to the next level. You will develop an innovative business opportunity and pitch to a panel of investors from the UK ecosystem.
By the end of the programme, you'll possess both the mindset and skills to 'think and act entrepreneurially'. You'll have the opportunity to engage with a dynamic innovation ecosystem through business competitions, guest lectures, knowledge exchange projects and field visits.
Linking students & local businesses
Find out how Strathclyde students and local businesses work together.
"There are a number of classes at Strathclyde Uni that require industry engagement and as a start-up we can be that industry partner for a number of classes."

What you'll study
The MSc Entrepreneurship, Innovation & Technology attracts entrepreneurs who may have launched their venture and are seeking some formal training on key topics like entrepreneurial finance or entrepreneurial mindset and leadership. The programme is also suitable for graduates from any discipline who have a business idea and are aiming to launch their start-up shortly. This intense programme introduces you to the approaches and techniques needed to take a business idea, and create a new venture.
Innovation and disruptive technologies are creating new market opportunities. This course will develop your abilities to 'read' what is happening in the market place and to then place your product or service offering in a strategically novel position for their new venture to be a success. The capstone, Virtual Incubator Project will help you develop your business plan.
Classes in semester 1 cover key elements of entrepreneurship and are shared with students on the MSc Social Innovation & Entrepreneurship. In semesters 2 and 3 the MSc Entrepreneurship, Innovation & Technology will follow a much more 'hands-on' practical route through the Virtual Incubator Project. It's possible to swap between programmes at the start of semester 2, based on your preferences and discussions with tutors.
Virtual Incubator Project
You'll apply the tools and techniques developed throughout the degree programme to work on a real-world innovation challenge. Using an innovative virtual platform, you'll collaborate with the UK ecosystem and will go through a stage-gate model of developing and pitching your solution to potential investors. On completion, you'll submit a portfolio of your work as part of the assessment.
Student competitions
You'll be expected to participate in national and international entrepreneurship and innovation prizes. We've a strong track record of success in various prestigious competitions and there are considerable free support networks in place to help students with their entries. The Hunter Centre for Entrepreneurship will provide a prize award for the best project.
Strathclyde Business School
Strathclyde Business School was founded in 1948 and is a pioneering, internationally renowned academic organisation with a reputation for research excellence.
One of four faculties forming the University of Strathclyde, SBS is a triple-accredited business school (AACSB, EQUIS and AMBA) and was the first business school in Scotland to achieve this accolade in 2004. The Business School is home to seven subject departments and a number of specialist centres, all of which collaborate to provide a dynamic, fully-rounded and varied programme of specialist and cross-disciplinary courses.
Strathclyde Business Network
As a postgraduate student at Strathclyde Business School, you may choose to join the Strathclyde Business Network, a student-led initiative that facilitates interaction with business and industry leaders.
The Network aims to foster knowledge sharing, facilitate discussion and enable networking opportunities with the very best business professional in industry. Every year the Network organises Glasgow Business Summit, which is the first-ever student-led business conference in Scotland and brings together students with leading businesses from across the UK.
Triple-accredited business school
Strathclyde Inspire
At Strathclyde, we live and breathe entrepreneurship. The University of Strathclyde started life as a place of useful learning, an institution that wanted to make a difference through dong things innovatively, boldly and socially oriented; this founding mission has never been more relevant. Today, we continue to nurture generations of influencers, innovators and industry leaders, empowering our staff, students and alumni to embrace entrepreneurship, transforming their own lives and the lives of others.
Strathclyde Inspire supports and encourages entrepreneurship in all its forms, so whether you want to be more entrepreneurial in your approach to life, business and society, have an idea for a business, or are considering commercialising your research, we will support you at every stage of your journey.
Strathclyde Inspire
Creativity & Venture Planning
This class is important in terms of presenting an introduction for MSc students to the entrepreneurial process, from creative thinking to the development of a new business concept. This class has further thematic additions based on consultation with industry, specifically prototyping and storyboarding.
Mindsets are at the core of everything that people think and do. Therefore, if we want to steer entrepreneurial behaviour towards success, we need to start by shaping the mindsets of those who start ventures. From government agencies to investment panels, entrepreneurial mindsets are quickly becoming the buzzword that everyone wants to know about. But what are those mindsets? And when are they a force for good or otherwise?
In this research-based class, you'll be exposed first hand to the daily struggles and successes of early-stage entrepreneurs and will be tasked with assessing their mindsets, how those mindsets are shaped by context and how, in turn, they shape the behaviour of the entrepreneur. You'll take a fascinating journey through the latest academic thinking on mindsets and will apply that thinking to the practice you observe in the entrepreneurs you will be following. Theory and practice will inform each other as you discover the often hidden power of the mind on human fears, goals, failures and achievements.
Issues & Trends in Entrepreneurship, Innovation & Technology
This module provides a firm foundation in scholarly, practitioner and policy perspectives for "mega-trends" in entrepreneurship, innovation and technology. This is a student-driven class, where you'll develop research and presentation skills, and learn about cutting-edge developments such as digital health technology, the sharing economy and social innovation, while also learning how entrepreneurial ecosystems function.
As increasing volumes of data are collected and made available to the public, identifying opportunities through analysis of data is a necessary skill for the contemporary entrepreneur. This course will empower students with a range of different analytic methods and software tools that will allow them to successfully identify high-value data-drive entrepreneurial opportunities.
Strategic Innovation Management
This module is designed to build knowledge of the processes underpinning innovation. The class will provide an introduction to the main concepts and frameworks related to definitions, processes, strategies, organisation and sources of innovation. Towards the end of the class, new trends in innovation, such as social innovation and frugal innovation, will also be covered.
This class addresses how startups and small businesses source and manage finances. Finance is a core function within most organisations and is especially pivotal for startups and SMEs that need to carefully navigate to survive and grow. The class is a core Semester 2 module. It builds on Semester 1 modules that address the foundational elements required to develop a promising new business concept (e.g. Creativity and New Venture Planning, Innovation, Entrepreneurial Mindset, etc.) by bringing in the finance toolkit required to make a successful business out of a good idea.
Entrepreneurial Management & Leadership
Entrepreneurial leadership is distinct and different from leadership found in large corporates. (Röschke, 2018). Entrepreneurial leaders tend to be more adept at exploring and exploiting opportunities in the marketplace and dealing with constant change and competition.
This module will help participants better understand their own leadership style and also understand the key characteristics and behaviours of entrepreneurial leaders. Entrepreneurial management shows similarities to management functions in established organisations – strategic planning, marketing, etc. However, is it really necessary in a start-up situation? This module will explore the importance of entrepreneurial management and how start-ups and SMEs can benefit from having a programmed approach to growing the business.
Social Entrepreneurship (10 credits)
There is a growth in the number of entrepreneurs starting businesses with social and environmental purposes. This module examines ideas and practices for addressing social needs. These include social enterprises, collaborative innovation networks, hubs, digital platforms, and support intermediaries. The module is centred around how students can start their own social entrepreneurship projects. The module will consist of a selection of presentations and discussions around social innovation and social entrepreneurship.
Internationalisation & Growth
The Internationalisation & Growth lab recognises that in today's globalised business world, ventures often face international competition and international opportunities from inception. Therefore internationalisation is no longer the premise of larger, more established corporations but it also happens in new and small firms. Identifying and selecting international markets for entry requires considering a number of factors and planning accordingly. This lab will equip students with the critical and applied understanding needed to plan international market selection and entry.
New technologies and scientific breakthroughs have the potential to 'change the game' for businesses, leading to new products and services. SMEs cannot leave evolving technologies to the large corporates and hope to play catch up. SMEs need to appreciate how new technologies can be used to give them a competitive advantage and bring them new customers. This module explores the role of new technologies and innovation in different industry settings to critically analyse how SMEs can take advantage of disruptive innovation.
Virtual Incubator Project
The Virtual Incubator Project is the culmination of the programme. Here, you'll be expected to put into practice all of the skills and knowledge developed over the previous nine months in order to bring a business proposition to an investment panel. You're expected to identify a suitable business idea, use primary and secondary market research for validation, and demonstrate your ability to develop the infrastructure to operationalise and grow your business. It's an accelerated incubation program run in partnership with the Entrepreneurship Accelerator Hub at the Royal Bank of Scotland.
Over the six-week period, you'll work to go from an initial idea to investable business opportunity. In weeks 4 and 6 you'll present a working proposal to different investor audiences with the final pitch in week 6 being delivered to the Scottish EDGE panel. During the incubation period, you'll occasionally have access to 'hot-desk' facilities at the Entrepreneurial Hub in the city centre, and we encourage you to network, learn and support the other entrepreneurs-in-residence.
Most of the six-week period will be self-directed time for you to research and validate your ideas. Formal activities will predominately take place on Wednesdays, where you'll attend workshops, soundboard sessions with the academic team, and social events.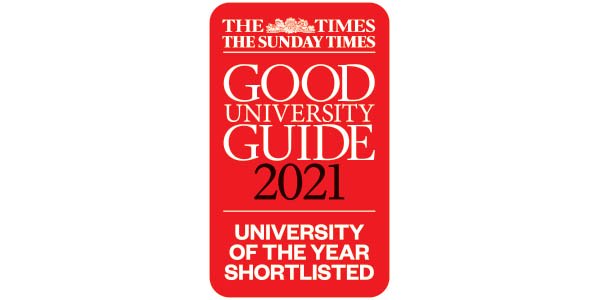 The Times / The Sunday Times Good University Guide 2021. University of the Year shortlisted.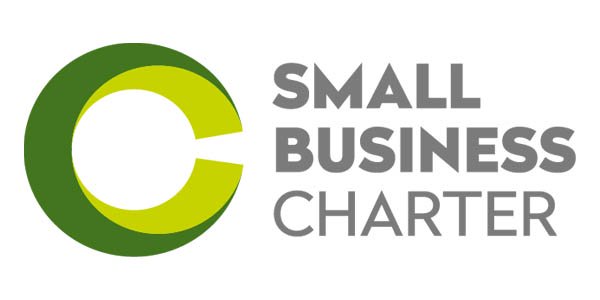 Small Business Charter logo
Learning & teaching
The bulk of the taught classes run in semesters one and two. However, there will still be classes and workshops running in semester three, so you'll be required to be present in Glasgow throughout semester three. Classes will be taught through a combination of lectures, workshops, lab sessions and practical activities. The Virtual Incubator Project is undertaken in Glasgow from May to September.
Assessment
Assessments methods vary by class. Typical assessment will be through a combination of group assignments, individual assignments and exams. Exams will take place at the end of each semester in December and April/May.
Chat to a student ambassador
Want to know more about what it's like to be a Strathclyde Business School student at the University of Strathclyde? A selection of our current students are here to help!
Our Unibuddy ambassadors can answer all the questions you may have about their course experiences and studying at Strathclyde, along with offering insight into life in Glasgow and Scotland.
Chat now!
Pre-Masters preparation course
The Pre-Masters Programme is a preparation course held at the University of Strathclyde International Study Centre, for international students (non EU/UK) who do not meet the academic entry requirements for a Masters degree at University of Strathclyde. The Pre-Masters programme provides progression to a number of degree options.
Upon successful completion, you'll be able to progress to this degree course at the University of Strathclyde.
International students
We've a thriving international community with students coming here to study from over 140 countries across the world. Find out all you need to know about studying in Glasgow at Strathclyde and hear from students about their experiences.
Visit our international students' section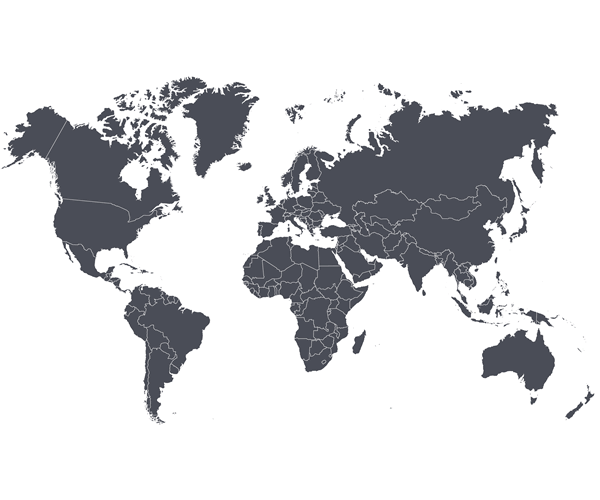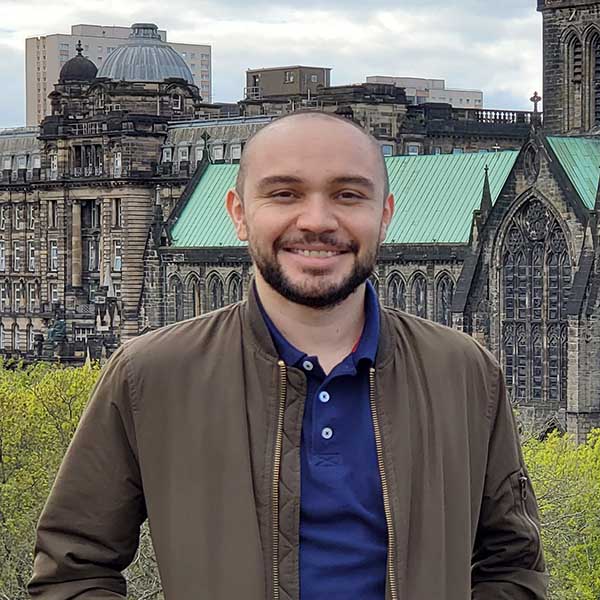 Being part of the MSc Entrepreneurship, Innovation & Technology definitively was the best experience and most exciting time in my life, because it represented a radical shift in my life to pursue my goals of studying abroad.
David Gomez
Back to course
Fees & funding
All fees quoted are for full-time courses and per academic year unless stated otherwise.
Fees may be subject to updates to maintain accuracy. Tuition fees will be notified in your offer letter.
All fees are in £ sterling, unless otherwise stated, and may be subject to revision.
Annual revision of fees
Students on programmes of study of more than one year should be aware that tuition fees are revised annually and may increase in subsequent years of study. Annual increases will generally reflect UK inflation rates and increases to programme delivery costs.
Go back
Scotland

£16,650

England, Wales & Northern Ireland

£16,650

International

£28,250

Additional costs

Course materials

Most modules require students to buy textbooks, - assuming each module has a set textbook and 30% of these are available as free ebooks then students will be required to buy around 9 books around £40 - £50 each, therefore, we would recommend allowing around £400 for books.

Final project print and binding.

International students

International students may have associated visa and immigration costs. Please see student visa guidance for more information.

Other costs

Graduation gown hire.

Available scholarships

Take a look at our scholarships search for funding opportunities.
How can I fund my course?
Go back
Scottish postgraduate students
Scottish postgraduate students may be able to apply for support from the Student Awards Agency Scotland (SAAS). The support is in the form of a tuition fee loan and for eligible students, a living cost loan. Find out more about the support and how to apply.
Don't forget to check our scholarship search for more help with fees and funding.
Back to course
Careers
Graduates will be well suited to find employment in a variety of exciting roles. This may involve:
establishing a startup
working in an entrepreneurial ecosystem support role
taking over a family business
working for a high-growth SME
taking a leadership role in a large corporation
working for a leading consultancy
The majority of graduates chose to set up their own business or went on to work in start-ups. The ones who did not follow this route, took up graduate roles in various companies. Here are a few of the roles last recent graduates took on:
Graduate Analyst at Cognizant
Graduate trainee at Philip Morris
Consultancy role
Planner at Amazon
Analyst at Lazard
Glasgow is Scotland's biggest & most cosmopolitan city
Our campus is based right in the very heart of Glasgow. We're in the city centre, next to the Merchant City, both of which are great locations for sightseeing, shopping and socialising alongside your studies.
Life in Glasgow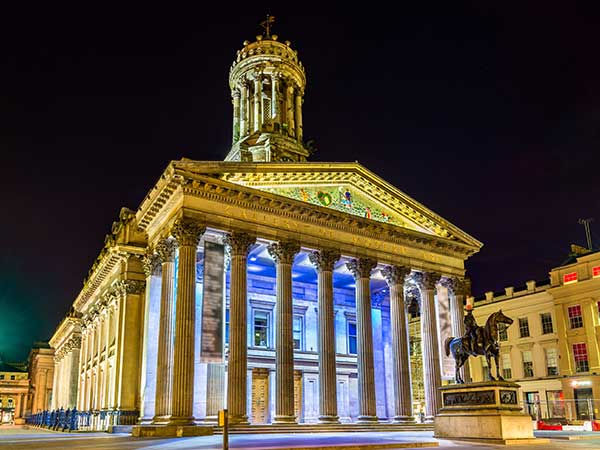 Back to course
Entrepreneurship, Innovation and Technology
Entrepreneurship, Innovation and Technology
Have you considered?
We've a range of postgraduate taught and Masters courses similar to this which may also be of interest.