Key facts
Start date: April & October

Application deadline: Applications for the April intake close at the end of February and the end of August for the October intake

Study mode and duration: MBA/PgDip: part-time - 2 years


Triple-accredited business school: AMBA, AACSB & EQUIS

Over 50 years: Delivering our prestigious MBA programme

Ranked: FT Executive MBA 2021; Corporate Knights Better World MBA 2021
Study with us
gain an internationally-recognised qualification
learn in a cross-cultural environment
study strategy with internationally-acclaimed academics
develop confidence as a manager and leader
improve your career prospects or change career direction
study at Strathclyde Business School, founded in 1948
Back to course
Why this course?
Strathclyde Business School has been delivering the Strathclyde MBA on an executive (part-time) basis via our international centres since 1988, with Malaysia being one or our inaugural MBA centres.
A pioneering and experienced MBA provider, we update and review our MBA to reflect the current business environment. Strathclyde's MBA is strategy-focused and blends theoretical and practical business learning. Our MBA is flexible, and responsive to the needs of working individuals. Our wide choice of electives can help you personalise the programme to suit your business interests. These elective classes can be studied in Malaysia, as well as in Glasgow or at our other international centres, to give you an international learning and networking experience.
The MBA project gives you an opportunity to examine in depth a managerial, organisational or environmental issue of your choice over an extended period of time. Our Executive MBA allows you to study whilst continuing with your career and allows you to implement your learning into work.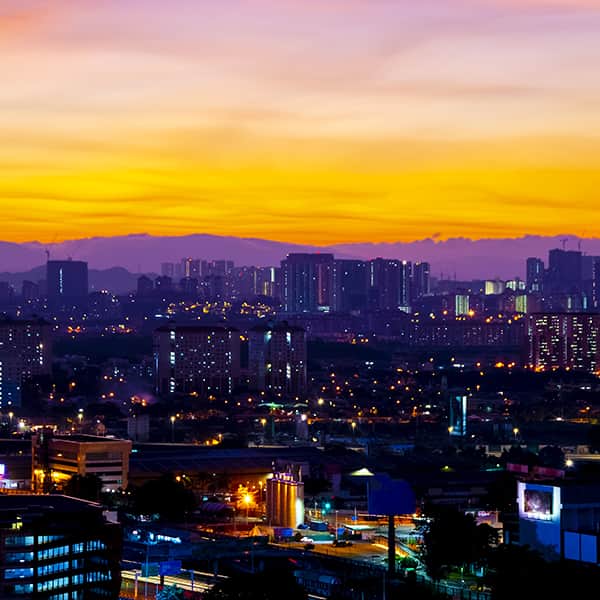 What is the programme format?
The programme is designed for busy executives who need to combine career and family commitments with the demands of MBA studies. The flexibility of the part-time approach enables most participants to graduate within two years. However, study may be spread over a longer period if necessary, to a maximum of five years.
Typically, your MBA studies will be made up of:
monthly intensive seminars delivered by Strathclyde academics at our centre in Kuala Lumpur, Malaysia
regular tutorials with our locally based counsellors
off-campus learning and support facilitated by our virtual learning environment
You'll work in an international environment alongside like-minded classmates and be part of our long established network of students and alumni from our international postgraduate centres.
A highlight of the Strathclyde calendar is the annual MBA Summer School which takes place in Glasgow, over May and June. The summer school is open to all study routes of the MBA who have reached the elective stage of the programme. It's a great way to accelerate your studies, and network with a large group of international colleagues.
There are two intakes per year for the Strathclyde MBA in Malaysia in October and April.
Triple-accredited business school
Go back
Course content
The Strathclyde MBA is based on collaborative learning. You share work experience, knowledge, understanding and skills.
Our purpose is to help to develop you in diverse areas of management.
The MBA will shape and guide you as reflective, open-thinking, adaptive learners.
This module is designed to help you respond to the increasing emphasis in the business world about corporate social responsibility, stakeholder expectations and the professional practice of management. It provides you with the foundations to become an adaptive manager open to life-long learning. There are three classes within this module:
Learning Manager
Comparative Corporate Governance
Entrepreneurial Management & Leadership
This module helps you understand the management fundamentals and processes vital to business success and that are operated by specialist functional teams in an organisation.
By becoming aware of these disciplines you're more able to appreciate each function as well as the relationships and tensions between them.
The module has six classes:
Finance and Financial Management
Marketing Management
Analytical Support for Decision Making
Operations Management
Managing People in Organisations
Financial & Management Accounting
This module is designed to help you integrate the classes in the 'Making the Business Work' module.
The classes are designed to help you explore, understand and confidently manage internal and external ambiguity, complexity and uncertainty. The Strathclyde MBA is renowned for its reputation in these aspects of management.
There are four classes in this module
Exploring the International Environment
Strategy Analysis and Evaluation
Making Strategy
Exploring the International Business Environment
As you progress through the Strathclyde MBA we work with you to help you personalise your learning and development. We do that through two routes – Elective Classes and the final MBA Project.
Online Class - Information and Technology Management
In everyday discussions about technology, IS and ICT, people generally are referring to computers. In this class the focus is not on computers but on the picture we have about computers. By doing this we will examine the 'big picture' of IS/ICT, and technology more generally, in order to gain a better understanding of what computers can do for us, and when we should switch off our computers, smartphones, tablets, and wearable technology and take matters back into our human hands. Delivered online to mirror the subject matter, this class covers fundamental concepts of technology and IS/ICT although students should be aware that overall this is not a technical course.
Elective classes
We have over 120 academic experts across a wide range of specialist departments in Strathclyde Business School (SBS). We offer more than 25 different electives all taught by our subject specialists.
There's a range of study routes open to you – full-time, weekend classes and classes in the international centres.
A major advantage of these elective classes is the opportunity to learn about the chosen subject alongside a group of like-minded international colleagues.
To reflect both the latest challenges facing business and the latest insights from our world-leading research, the range of electives is revised every year.
For a full list of the latest selection of electives on offer please ask our admissions office.
MBA Project
The MBA project gives you an opportunity to examine in-depth a managerial, organisational or environmental issue of your choice over an extended period of time.
The project allows you to put into practice the knowledge and skills that you have developed throughout the Strathclyde MBA.
We have close links with industry and can offer a number of company sponsored projects across different sectors. These may focus on:
Supply Chain
Change Management
Corporate Social Responsibility
Market Entry Strategy
Brand Management
Social Media/Strategic Change Management
Operations/CRM Strategy
Many of these projects are likely to lead to internships.
The final project is an integral part of the Strathclyde MBA and can be done on an individual basis or as part of a group.
Interaction with real companies
There will be a number of opportunities during the core classes to undertake mini-consulting projects with real companies presenting you with real issues and challenges. You'll form groups who will analyse the information given. Using tools and techniques taught in class, you'll present a strategy to the company on how to move forward.
Top EMBA programme
The Strathclyde Executive MBA has repeatedly featured in the annual Financial Times top 100 ranking of EMBA programmes. The 2021 ranking places us in the top 10 of UK Executive MBA providers, making us the only Scottish provider to be ranked.
More about the EMBA rankings
Financial Times European Business Schools Rankings logo 2021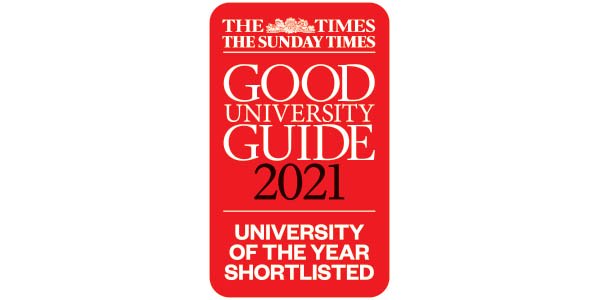 The Times / The Sunday Times Good University Guide 2021. University of the Year shortlisted.
Learning & teaching
Learning methods include:
face-to-face teaching by Strathclyde University staff
regular local counselling support at our local partner in your country
home/private study with specially prepared core learning materials
assignments set, marked or validated by Strathclyde University staff
Assessment
Assessment throughout the programme involves a combination of:
course work
workshops
group work
presentations
As far as possible, coursework will be related to your work environment. The assignments are set, marked and validated by the University of Strathclyde academic staff. They're identical to and assessed on the same basis as students undertaking the programme in the UK.
Back to course
MBA entry requirements
Our selection process is designed to identify talented professionals from a wide range of academic, business and cultural backgrounds.
While there are formal requirements for entry to our MBA listed below, we take into consideration:
your potential
your interpersonal and team working qualities
the range and nature of your managerial experience
In order to assess these skills, we ask you to complete a number of essays outlining your experience and aspirations alongside references supporting your work experience and academic record.
We may ask you to undertake a formal interview to discuss your achievements and aspirations. We encourage you to visit the school or centre you're applying to and to ask as many questions as you need to clarify your decision.
Qualifications & experience

For entry to the MBA programme you must:

hold a degree from a UK university, or equivalent academic qualification from a comparable non-UK institution. If you studied for your undergraduate degree at a non-UK institution we'll need a copy of your degree transcript. Professional qualifications will also be considered.
be at least 24 years of age.
have a minimum of three years' full-time postgraduate experience where the management of people and resources has played a significant role.

Entry at Diploma level may be offered to applicants who do not hold sufficient recognised degree-level qualifications, but who do:

hold non-degree/professional qualifications plus at least five years' varied management experience.
have no formal qualifications but extensive and varied management experience (10 or more years).
are exceptional candidates over the age of 24 with a minimum of two years' managerial experience. This is available only to candidates applying to routes other than full-time.

Admissions testing

Although the Graduate Management Admissions Test (GMAT) is not a standard requirement of our admissions process, strong verbal reasoning and numerical abilities are critical for the MBA and we may ask you to undertake such a test.

Competence in English

The MBA programme is highly interactive and requires a high level of competence in English speaking, writing, reading and understanding. A minimum score of 6.5 in IELTS is required for those applicants whose first language is not English. We may consider applicants who fall slightly below these standards if they're willing to undertake pre-sessional study.

Computer competence

In order to undertake the Diploma/MBA you need to be competent in word processing, the use of spreadsheets and in report writing.

Exemptions

Some exemption may be available from subjects in the 'Making the Business Work' Module and will be considered on a case by case basis. For further information contact the admissions team.
Back to course
Fees & funding
Go back
Tuition fees

Details of fees and payment by instalments are available from our partner in Malaysia.

Additional costs

Course materials

All materials including Digital books included in the cost of the course

Study abroad

Electives - student pays own travel but elective is included in the course cost

Potential cost per credit if student on one route chooses to take core class at a more expensive centre. There are a few variations.

A one-week summer school option is available to students in Toulouse every year. Students would cover own travel (students arrange this themselves) and accommodation costs (approx 100 euros per week) but no cost associated with teaching.

Other costs

Graduation gown hire.
Back to course
Careers
We recognise that career development is one of the main reasons why people invest in an MBA. The MBA job market offers plenty of global opportunity but can be complex and challenging.
That's why we offer a dedicated careers service for MBA students. This consists of career planning and skills development as well as unlimited access to personal advice and coaching. Our careers service is delivered in-house and by a team of top consultants.
We work with you to compliment your own proactive job search efforts. We help use your own particular career background and strengths to help with your next career move.
You'll gain the understanding and tools to develop your personal, strategic career plan, as well as the self-marketing and communication skills to make effective applications and impress at interview.
You'll have the knowledge of the global job market and a range of contacts to make it work for you.
Where you'll find our recent graduates
| | |
| --- | --- |
| Consulting | 26% |
| Financial Services | 18% |
| Engineering | 10% |
| FMCG | 10% |
| Professional Services | 10% |
| Public Sector/NGO | 10% |
| Manufacturing | 4% |
| Media/Entertainment | 4% |
| Pharma | 4% |
| Technology | 4% |
Dedicated careers resources
You'll have access to a library of MBA-specific information and resources through our Careers Portal. This offers:
company and market information, both UK and global
vacancies all over the world
links to top MBA sites
Further information
Go to our dedicated Careers section to get information on:
Career planning
Preparing your CV
The job market
Interview advice
Entrepreneurship and innovation
Employers
Alumni
Projects and client consultancy
Overseas support