Key facts
UCAS Code: H801

Accreditation: Institution of Chemical Engineers

4th in the UK (1st in Scotland) for Chemical Engineering (The Times/ Sunday Times Good University Guide 2023)

Second-year entry: available for suitably-qualified students
Study with us
industry-sponsored scholarship opportunities
study abroad in Europe, the USA, Australia, Canada and South East Asia
opportunity to undertake your final-year project in industry
professional accreditation by the Institution of Chemical Engineers
Back to course
Why this course?
Chemical engineers play a vital role in finding solutions to 21st century challenges, such as providing people with clean water, medicines, food and fuel.
Our graduates design and operate industrial processes that turn raw materials into valuable products, minimising their environmental impact.
What you'll study
The first year of study focuses on the basic principles and fundamentals of chemical engineering.
In second year, you'll study core chemical engineering areas such as process analysis and statistics, fluid flow and heat transfer and safety.
The third year of study include areas such as reactors, biochemical engineering and materials and processes.
For BEng students, the final year of study includes particle technology, multiphase systems and process control. The second semester is entirely devoted to the chemical engineering design project.
Course overview
Our students tell us why they love studying Chemical Engineering.
We have a lot of very good lecturers who know a lot about their topics and are good at explaining the concepts from their point of view.
Samira Anker

Major projects
Project work is core to your chemical engineering education, developing your ability to apply technical know-how, manage your time, communicate and negotiate within a team, make decisions and judgements and write and present reports.
The MEng degree incorporates a range of major design projects enabling you to bring to the fore your growing skills in chemical engineering, whether technical or related skills such as teamwork and management.
Year 3 of the degree features a mini design project when you work in teams on aspects of plant and process design. In Year 4 the detailed and conceptual design projects cover a full semester. It involves independent work in teams, demanding skills ranging from technical calculation, decision making, communicating and reporting to research and innovation.
The final year of the MEng degree includes a one-semester project which can be carried out in industry, at one of our European Erasmus partners (in Sweden, France, Spain, the Czech Republic, Italy, among others), or in one of the department's leading research groups.
Other projects include a team-based Frontiers of chemical engineering project in Year 1 and various research projects throughout other classes.
Work placement
Our courses prepare you for the international scope of careers in chemical engineering and related areas such as research & development, finance and consultancy. You'll have many opportunities to gain work experience and international placements. Many students carry out their final-year MEng project in industry, with companies ranging from oil and gas consultancies to GSK and Diageo.
You'll have opportunities to work on projects in research groups across Europe, via the Erasmus scheme, and for exchanges to other countries such as the USA, Australia, Canada and South East Asia. We encourage and support students to compete for summer internships with top companies such as BP and to enter national and international student business and innovation competitions.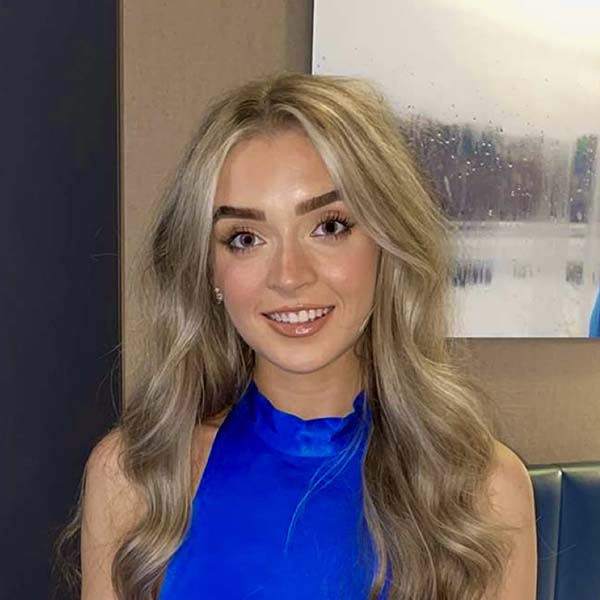 My favourite thing about studying at Strathclyde is the lifelong friends that I have made, both from on my course and through the societies I have joined.
Amy Murdoch
Facilities
Our department has extensive teaching, research and computer laboratories, including newly-refurbished labs and new offices and computer rooms dedicated to chemical engineering. You'll be able to use the latest equipment, from microscopes and laser-scattering spectroscopy to adsorption analysers, continuous reactors and supercomputers.
As well as department facilities, there are many shared suites of equipment such as advanced atomic force and electron microscopes, large University computer laboratories and meeting spaces bookable by student teams.
Postgraduate study
Graduates have many options for further postgraduate study, including MSc taught degrees and PhD and MRes research degrees. The department regularly recruits the top graduates as PhD research students, giving you the opportunity to take your experience, interests and qualifications further.
Course awards
Staff in the department regularly receive nominations in the annual University-wide Teaching Excellence Awards, voted for by Strathclyde's students. Staff have also been in receipt of external awards from organisations such as the IChemE and the Royal Academy of Engineering.
Student competitions
There are many student prizes up for grabs, including industry scholarships and industry-sponsored awards and prizes for the top graduates and best projects. We encourage students to apply for competitive internship places with top employers and to enter business and innovation competitions.
Every year, chemical engineering students from across the UK enter the Frank Morton sports day, with Strathclyde's students winning top prize in 2014.
Chemical Engineering by Distance Learning
The part-time Distance Learning BEng/MEng curricula are closely aligned with the full-time courses. The course features access to the same resources and materials alongside virtual webinars, video lectures, electronic forums and more. The Distance Learning courses are particularly popular with students from across the world currently working in industry, who wish to enhance their education to degree level with a fully-accredited institution.
This unique opportunity to study the BEng course by distance is very useful for people like myself who wish to build the industry experience while studying. It was not an easy task but I have gained a lot of theoretical knowledge which underpins my engineering decisions in my day to day work.
Zohrab Bagirov, Process Engineer at BP Azerbaijan
Chemical Engineering distance learning graduate
Go back
Course content
The MEng Chemical Engineering full-time course follows a five year curriculum including a final year of advanced topics and project.
The first-year of study focuses on basic principles and fundamentals of chemical engineering, including:
tools and techniques
mathematics for engineers
chemistry for chemical engineers
practical chemistry
You'll also study elective classes selected from across the University.
Year 2 - Core Chemical Engineering
In second year, you'll study areas such as:
process analysis and statistics
fluid flow and heat transfer
safety
chemical engineering laboratory
thermodynamics and chemical principles
advanced mathematics
Year 3 - Core Chemical Engineering
The third year of study includes:
reactors
biochemical engineering
materials and processes
chemical engineering design
advanced IT
mass transfer and separation processes
ethics
sustainability and economics
chemical engineering laboratory
Year 4 - Chemical Engineering Design
The fourth year of study includes:
particle technology
multiphase systems
process control
environmental technology
advanced separations
problem solving
The second semester is entirely devoted to the chemical engineering design project.
Year 5 - Advanced Chemical Engineering
The final year of study offers a range of advanced options, including:
modern process measurements
safety management
petrochemical engineering
programming and optimisation
molecular simulation
The second semester is devoted to the chemical engineering project, which can involve an industry placement, researching at a partner European university or conducting research within our own department.
Learning & teaching
The emphasis throughout the course is to help students develop their confidence and ability to take responsibility for their own work and learning. The transition from being taught to working and learning is an important feature of the degree programme. Our teaching methods include lectures, tutorials, workshops, laboratory and practical work.
Guest lectures
Many of our classes involve guest lecturers from industry, covering subjects from environment and safety, to the latest energy-efficient chemical plant design and the promise of the 'digital oilfield'.
The Year 4 design project includes masterclasses on safety and risk analysis from oil and gas representatives, while MEng final-year classes include options on emerging technologies delivered by a number of highly experienced industrial engineers and scientists.
We also welcome a number of industry-based visiting professors from sectors including oil and gas, pharmaceuticals and nuclear energy.
Assessment
Our assessment methods include:
formal exams
mid-term class tests
online tests and quizzes
written coursework and research projects
design and project reports
Providing feedback and guidance to students is key to our work. Ways we do this include video-recording student presentations and following up exams with feedback sessions.
Sophie's story
I think that's the exciting part of being an engineer... you'll hopefully be part of a process that will create something that will help the future.
Sophie, Chemical Engineering (MEng) student
Back to course
Fees & funding
All fees quoted are for full-time courses and per academic year unless stated otherwise.
Fees may be subject to updates to maintain accuracy. Tuition fees will be notified in your offer letter.
All fees are in £ sterling, unless otherwise stated, and may be subject to revision.
Annual revision of fees
Students on programmes of study of more than one year should be aware that tuition fees are revised annually and may increase in subsequent years of study. Annual increases will generally reflect UK inflation rates and increases to programme delivery costs.
Go back
Scotland

2023/24: £1,820
2022/23: £1,820

Fees for students who meet the relevant residence requirements in Scotland are subject to confirmation by the Scottish Funding Council. Scottish undergraduate students undertaking an exchange for a semester/year will continue to pay their normal tuition fees at Strathclyde and will not be charged fees by the overseas institution.

England, Wales & Northern Ireland

£9,250

*Assuming no change in fees policy over the period, the total amount payable by undergraduate students will be capped. For students commencing study in 2023/24, this is capped at £27,750 (with the exception of the MPharm and integrated Masters programmes), MPharm students pay £9,250 for each of the four years. Students studying on integrated Masters degree programmes pay an additional £9,250 for the Masters year with the exception of those undertaking a full-year industrial placement where a separate placement fee will apply.

International

£23,750

University preparation programme fees

International students can find out more about the costs and payments of studying a university preparation programme at the University of Strathclyde International Study Centre.

Available scholarships

Take a look at our scholarships search for funding opportunities.

Additional costs

Course materials & costs:

lab coat roughly costs £10
safety glasses £3

We do not charge students for course notes, all course notes are uploaded to myplace and students have the facility to print if required (costs would be incurred by the student).

Recommended texts are communicated to the library - students may wish to purchase their own copies.

Placements & field trips: two during the third year of undergraduate programme, students are asked to contribute to cost of transport

Study abroad:

3rd/5th year - Erasmus (optional). Cost varies depending on location. Basic costs covered by awards but the student will have to fund some of the exchange.
Study abroad is possible in 3rd year. Students will bear some of the cost of this which will vary depending on the country of study. (Support from SAAS may be available). For further details see Erasmus.

Other costs: locker deposit (£10 refunded when locker no longer required)

Students are not required to purchase any specific software licenses – all software used is available on campus machines, either locally or remotely.

All undergraduates are provided, for the duration of their course, with student membership of IChemE (Professional Body) paid for by an industrial sponsor (currently BP).

Students contribute to the ChemEng Soc, a union-affiliated group, paying yearly subs. The department helps subsidise some events.

A key social activity for students is the Annual Sports Day (Frank Morton) held at a different UK location each year - students can apply for bursaries from the union to help cover costs (£70/student/yr).

International students: International students may have associated visa and immigration costs. Please see student visa guidance for more information.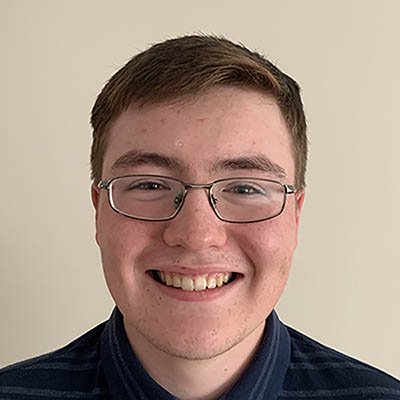 My time at Strathclyde has been amazing so far despite the current circumstances, I would definitely recommend applying to Strathclyde if you are thinking of going to university!
Ben Paterson
How can I fund my studies?
Go back
International Students
We have a number of scholarships available to international students. Take a look at our scholarship search to find out more.
Back to course
Careers
Chemical engineers are among the best-rewarded engineers globally, and work across all sectors of industry from energy and foods to pharmaceuticals and medicine, as well as branching out into other areas such as finance and management.
The department works closely with the University Careers Service through every year of our course, to support students in building excellent employability skills and portfolios of experience.
Where are they now?

93% of our graduates are in work or further study.*
Recent job titles include:
Chemical Engineer
Chemical Process Engineer
Engineering Audit Intern
Graduate Commissioning Engineer
Petroleum Engineer
Polymer Scientist
Process Engineer
Process Improvement Analyst
Quality Assurance Associate
Research Assistant
Surface Operations Engineer
Technical Support Engineer
Recent employers include:
AMEC
Astrazeneca
Babcok
BP
Diageo
GlaxoSmithKline
Grant's Whisky
Ineos
Scottish and Southern Engineering (SSE)
Shell
Weir Group
*Based on the results of the national Destinations of Leavers from Higher Education.
Glasgow is Scotland's biggest & most cosmopolitan city
Our campus is based right in the very heart of Glasgow. We're in the city centre, next to the Merchant City, both of which are great locations for sightseeing, shopping and socialising alongside your studies.
Life in Glasgow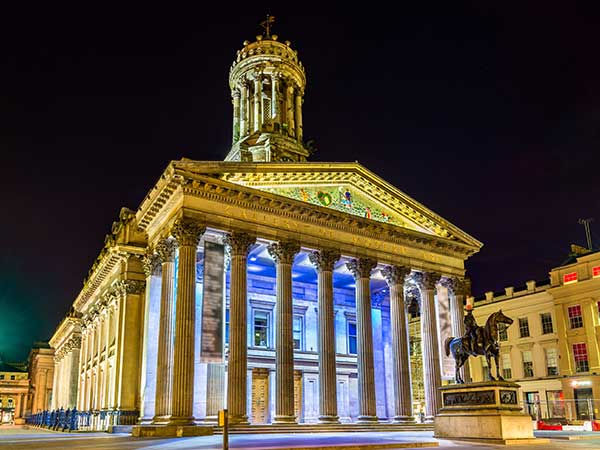 Have you considered?
We've a range of courses similar to this one which may also be of interest.
Distance learning options
Back to course
Discover Uni
Discover Uni includes official statistics about higher education courses taken from national surveys and data collected from universities and colleges about all their students.