Key facts
UCAS Code: H303

Accreditation: Institution of Mechanical Engineers

Study abroad: students spend Year 3 studying abroad

Scholarships: access to an extensive portfolio of Faculty scholarships
Study with us
ranked in the UK top 10 for Mechanical Engineering (Complete University Guide 2022)
opportunity to participate in Formula Student, the national competition to build a racing car
access to industry scholarships
The Department of Mechanical & Aerospace Engineering is targeted annually for graduate recruitment by more than 60 companies, enhancing your career prospects
Back to course
Why this course?
Mechanical engineers are recognised for their knowledge and skills in conceiving, designing, implementing and operating devices, machines, engines and energy systems.
Graduates from the Department of Mechanical & Aerospace Engineering - which is consistently rated in the top 10 such departments in the UK - are part of a new breed of engineer who can take on challenges ranging from traditional industries to areas such as new materials, sustainable development and aerospace.
In Year 3, you'll spend a full academic session at a partner university abroad. The study abroad programme is highly relevant to the increasingly global context of engineering and is valued by prospective employers.
Our department has more than 20 years' experience of student-exchange programmes.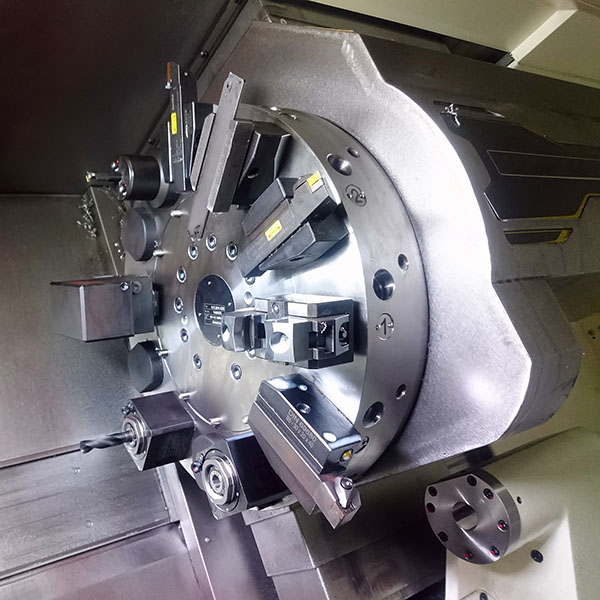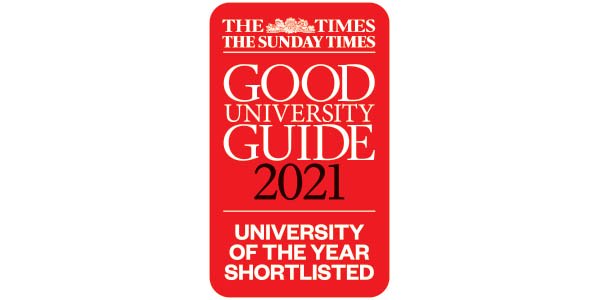 The Times / The Sunday Times Good University Guide 2021. University of the Year shortlisted.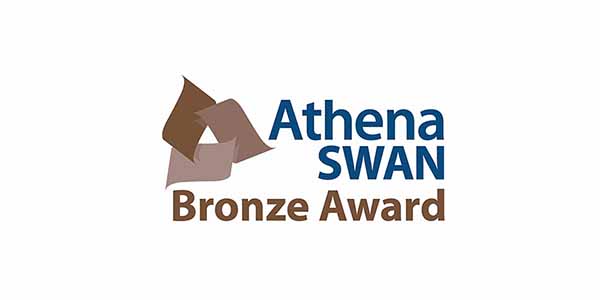 Athena Swan bronze logo
What you'll study
The majority of our students follow five-year MEng courses. All students experience the same learning pace in the first two years and BEng students can, and often do, transfer to the MEng programme.
Year 1
Students learn about the fundamental principles and concepts of the following topics:
maths
mechanics
dynamics
thermodynamics and fluid mechanics
electrical engineering
Engineering science content is integrated through the Design and Application classes. You'll also choose elective classes.
Year 2
You'll focus on the mainstream core of engineering subjects, together with Applied Mathematics and Information Technology. Elective modules also introduce elements of Aeronautical Engineering. The Engineering Science element includes:
thermodynamics and fluid dynamics
dynamics and control
structural mechanics and materials
You may also choose elective modules, developing areas such as language skills or business management.
Year 3
Students spend third-year at a partner institution abroad. Study programmes are agreed in advance to match the home curriculum and you'll not be required to take extra classes on returning.
The home curriculum at this stage of study focuses on design and supporting engineering science modules.
Year 4
In fourth-year, students begin operating as professional engineers, working closely with academic staff as mentors. You'll also complete an individual and group project, which are mandatory for professional accreditation. In addition to the projects, you'll take classes in relevant core areas.
Other activities
A high proportion of our students participate in activities such as the Outdoor Management Skills course at Outward Bound Scotland, Formula Student, the national competition to build a formula student racing car (at which Strathclyde is the top-performing Scottish university), the British Model Flying Association's University Challenge, and 'Gala,' the annual employers' networking dinner.
Assessment
Our assessment methods include:
written exams
coursework assignments
presentations
individual/group projects
The final award classification is normally based on inputs from the first assessed attempt at compulsory and specified optional classes across all years, except Year 1, plus, if appropriate, an oral exam.
Learning & teaching
In the early stages, learning skills are developed through interactive teaching, problem-solving and problem-based learning. In later years, students will take part in lectures, tutorials, web-based interactive learning, practical work and computer-based learning. The emphasis on individual and group projects increases as our students' skills develop.
Back to course
Fees & funding
All fees quoted are for full-time courses and per academic year unless stated otherwise.
Go back
Scotland

£1,820

Fees for students who meet the relevant residence requirements in Scotland are subject to confirmation by the Scottish Funding Council. Scottish undergraduate students undertaking an exchange for a semester/year will continue to pay their normal tuition fees at Strathclyde and will not be charged fees by the overseas institution.

England, Wales & Northern Ireland

£9,250

Assuming no change in RUK fees policy over the period, the total amount payable by undergraduate students will be capped. For students commencing study in 2022-23, this is capped at £27,750 (with the exception of the MPharm and integrated Masters programmes). MPharm students pay £9,250 for each of the four years. Students studying on integrated Masters degree programmes pay an additional £9,250 for the Masters year with the exception of those undertaking a full-year industrial placement where a separate placement fee will apply.

International

£22,400

University preparation programme fees

International students can find out more about the costs and payments of studying a university preparation programme at the University of Strathclyde International Study Centre.

Additional costs

Course materials & costs

Textbooks and printed materials maximum cost of around £400 for the duration of course.

Study abroad

Study abroad is possible in Years 3 or 5 but is only compulsory for the "with International Study" degree. Students will bear some of the cost of this which will vary depending on country of study.

Visa & immigration

International students may have associated visa and immigration costs. Please see student visa guidance for more information.

University preparation programme fees

International students can find out more about the costs and payments of studying a university preparation programme at the University of Strathclyde International Study Centre.

Available scholarships

Take a look at our scholarships search for funding opportunities.
How can I fund my studies?
Go back
International Students
We have a number of scholarships available to international students. Take a look at our scholarship search to find out more.
Faculty of Engineering International Scholarships
If you're an international applicant applying for an undergraduate programme, you'll be eligible to apply for a scholarship award equivalent to a 10% reduction of your tuition fees for each year of study. Your first year's scholarship will typically be £2,240.
Scholarships are available for applicants to all self-funded, new international (non-EU) fee paying students holding an offer of study for an undergraduate programme in the Faculty of Engineering at the University of Strathclyde.
Please note you must have an offer of study for a full-time course at Strathclyde before applying. You must start your full-time undergraduate programme at Strathclyde in the coming academic year (2022-23).
Find out more about the international scholarship
Back to course
Careers
With skills including analytical, numeracy and problem solving, Mechanical Engineering graduates are suited to a wide range of career opportunities. Recent graduates from BEng Mechanical Engineering have been recruited into areas such as oil and gas, subsea, energy, building services, aviation and automotive. Some of the graduates' job titles include trainee field engineer, mechanical design engineer, technical assistant and project engineer.
Some of our students have also continued to postgraduate study or research.
How much will I earn?
£27,000 is the average salary of our graduates six months after completing the course. The typical salary range is £25,000 to £30,000.*
Where are they now?
89% of our graduates are in work or further study.**
Recent job titles include:
Engineering Intern
Graduate Engineer
Mechanical Engineer
Project Engineer
Sales Engineer
Technical Engineer
Trainee Driller
Trainee Field Engineer
Recent employers include:
EnerMech
GE Caledonian
GE Oil and Gas
Highland Wood Energy
Jaguar Land Rover
* Information is intended only as a guide.
** Based on the results of the national Destinations of Leavers from Higher Education
Glasgow is Scotland's biggest & most cosmopolitan city
Our campus is based right in the very heart of Glasgow. We're in the city centre, next to the Merchant City, both of which are great locations for sightseeing, shopping and socialising alongside your studies.
Life in Glasgow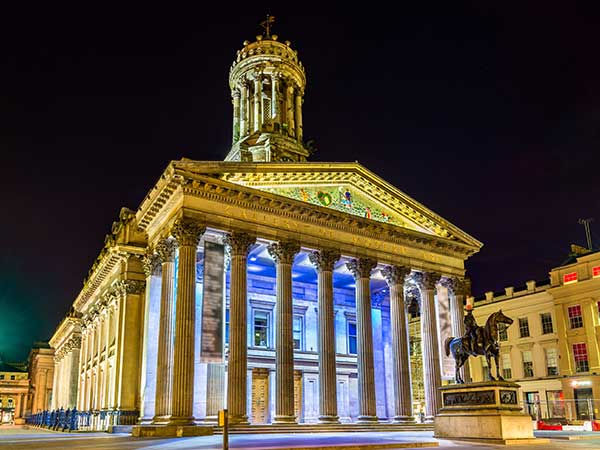 Back to course
Apply
Mechanical Engineering with International Study (
1

year entry)
Have you considered?
We've a range of courses similar to this one which may also be of interest.