UK or EU students
If you're applying as a UK or EU student, you'll then be issued with your registration documentation. Get more information on the registration process.
International students
An ATAS clearance certificate will be a mandatory requirement for some postgraduate students in science, engineering and technology.
You do not need an ATAS certificate if:
you are a UK/EU/EEA national
you require a Tier 4 student Visa, Entry Clearance or Extension to Stay to study in the UK
you wish to study within certain subject areas at the University where the exit award will be a doctorate or postgraduate masters degree
Find out if you need an ATAS certificate.
If you are coming to the UK from a country with a high incidence of tuberculosis, you should contact your local British Embassy or High Commission to find out if you need to have a TB check before applying for your student visa. You may also be checked for TB on arrival at the airport in the UK.
Registration for research degrees normally takes place in September, but it is possible to start at other times.
Shortly before the start of your course, you'll be sent a registration pack which contains your registration form and several pieces of important information. It is important that you read all of the information contained in the registration pack.
Get more information about registering as a student.
Accommodation
Applications for University accommodation will be accepted from January. Places will be confirmed after firm offers of academic admission have been made. Make sure you arrange accommodation as soon as your place has been confirmed. Find out more on our accommodation pages.
Student support
We're here to support and help you throughout your time at Strathclyde. Our advice centre, advice hub, student health service, chaplaincy centre and student counselling services are available to all students. Check out our student support information.
We're also committed to providing an inclusive learning and working environment for people with disabilities or those who need additional support for learning. Get more information about our disability services.
Fees & funding
Please ensure that you have paid your tuition fees before you register. To find out the fees for each course please go to the appropriate subject page or view more about fees.
We have different methods for you to pay your tuition fees either in full or instalments. Go to our finance pages to find out the options.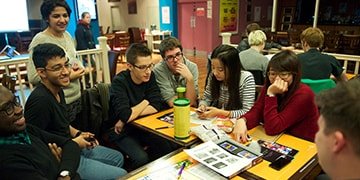 Our international community
We have a lively international student population made up of students of over 100 different nationalities. We provide expert advice and support to our international community and can help with:
student visa extensions
immigration advice
advice on working in the UK
financial queries
advice on travelling outside the UK
general welfare issues and support
This service is provided by The Advice Centre located on Level 1, McCance Building. Find out more on the Advice Centre website.