Registration

New students – International (including EU/EEA & Switzerland)
Universities are required by law to check that all their students have valid immigration permission for the UK.
If you are subject to UK immigration control, and therefore require a visa, or leave to remain, to either be in the UK or come to the UK, you will need to provide evidence of this at registration.
If you are a student with either a Tier 4/Student visa or other immigration status (for example you may have a dependent, refugee or Tier 5 visa) we are required by law to carry out a check of relevant documents as part of the registration process.
Get registered
To become a fully registered student you must complete all of the steps below – you need to do this before you can gain access to your course materials online.
You must make sure you are fully registered so that you are able to commence your studies online. For most courses starting on 11 January 2021, you must complete registration by 25 January 2021.
You will set your password to gain access to your university email address and Pegasus.
Pegasus is where you'll complete online registration, where you can update your personal information, and where you can find out about your curriculum and your class results.
You will also need your DS username and password to access the university e-learning and library services.
Where will I find my DS username?
You will find your DS username in your registration email. You will only receive this after you have received your CAS and submitted your visa application, usually towards the end of August.
Your DS username will look something like this: xyz123456
Get started
To set your password for the first time, or if you can't remember it, simply reset your password.
Unique email address
As a new student, you'll be given a unique university email address, which will stay with you for as long as you're with us at Strathclyde. This is the email address that the University will use to communicate with you while you're here so make sure you check it regularly!
Before the start of term, it's important that you regularly check your personal email address too. We may still send important information to your personal email address, as not all students will be registered and have access to their university email at the same time.
Please make arangements to pay your tuition fees before you complete registration, and make sure they're paid before you arrive at Strathclyde. You cannot pay in person when you're here.
You must check that your funding authority has paid your tuition fees.
Sponsored students must provide Finance with a copy of their signed sponsorship letter by scanning and emailing it to sponsor-letters@strath.ac.uk, quoting your registration number.
Important: All payments are subject to provision of accurate bank/building society details and all other details eg National Insurance number, as requested by your funding body.
More help
You'll receive an email from us with information about how to get registered. Once online registration is open follow the steps below:
1. Logon to PEGASUS using your DS username and password that you have set up. You should see a screen similar to the one at the bottom of this section. You may have different criteria to complete depending on your circumstances.
2. Upload your photo. Please take a look at our photo guidelines before you upload.
3. Make sure you've completed all sections, and the red crosses have updated to green ticks. Follow the links on the right hand side of each section to complete your details. Please read the notes below on completing your Personal & Address Details to make sure you have provided full address information.
Tier 4/Student or other visa
You will need to upload your visa documents during registration. These will be checked by our admissions You will need to upload your visa documents during registration. These will be checked by staff in the compliance team and they will update your cross to a tick on Pegasus only after all the documents have been uploaded and checked by staff. We will check these as soon as we can but this will take a few days to complete due to the volume of registrations.
Take a look at our information and instructions about what you need to upload.
Due to COVID-19, we are initially allowed to check your documents online but it is likely that you will have to make an appointment at a later date to present the originals of the documents that you have uploaded.
Personal details
In the 'addresses' section, please make sure you've added your accommodation type when updating your address. You must complete this to register. Here's how to do it:
scroll down to where your 'Home Address and Term Address (if applicable)' are listed
underneath these two addresses, you'll see a small paragraph with the following statement in bold "To amend your Home Address click here". Click on this link
you should now be able to edit your Home Address, and you will also see a field for Home Accommodation Type
next to Home Accommodation Type, there's a box with an arrow pointing down. Click on the arrow to reveal a drop down menu of options eg ("Parent/Guardian's home", "Own house/apartment", etc) and choose the one most relevant to your home address. You can also choose "Prefer not to say" if you do not wish to disclose this information
Once you've picked an option and confirmed your Home Address, you'll be able to confirm your Personal and Address Details and finish registration by clicking "Register Now"
4. Once all sections have green ticks click the "register now" button and accept the "Terms and Conditions" to complete your registration. Easy peasy!
If you have any trouble with our online registration process, please email registration@strath.ac.uk and we'll be happy to help.
Congratulations! You're now a registered Strathclyder. Now all that's left to do is download our app.
The University of Strathclyde App provides real-time, on-the-go, anytime information to support you during your time with us. You'll need the App to access the library, see your timetable and get your exam results.
Your UKVI visa decision letter will tell you where to collect your BRP from.
Post office collection: If you have opted to collect your BRP from the Post Office, please upload a copy of this to your document uploads so your details can be updated once you have collected it.
University collection: Please check your visa decision letter shows the following address:
University of Strathclyde
Student Lifecycle Services Reception
Level One McCance Building
16 Richmond Street
Glasgow
G1 1XQ
If the address above is listed please send an email with the subject heading 'BRP Collection' with your registration number attaching copies of your decision letter and your entry clearance vignette (sticker in your passport) to visa.compliance@strath.ac.uk. You should only do this once you have arrived in the UK. Please note you do not need to send us copies of the documents if you have already uploaded them to your document uploads when registering.
We can check our records and if we have received your BRP we will contact you to make arrangements to issue your BRP to you as soon as possible.
We apologise for any inconvenience but please be reassured that we are in communication with UKVI and are doing everything we can to resolve these issues. We continue to receive a small number of BRPs each week.
For more information about Police Registration, please check the link below. This will be updated with how you obtain an appointment once this reopens.
Welcome to Strathclyde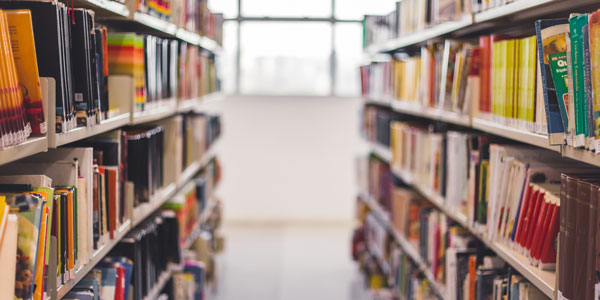 Campus 2020
We're planning for the return to campus and we want to ensure you'll have an excellent student experience, whether you're a returning student or a new student joining us this autumn.
Strath Union
Strath Union strives to enhance the Strathclyde experience by promoting, representing and supporting students' interests and welfare. Their diverse social, cultural and sporting opportunities offer all students the chance to thrive. Strath Union is dedicated to representing all 23,000 students at the University Of Strathclyde.