Key facts
Number of scholarships: 8

Value: Tuition Fees, Living costs, return travel to UK and other expenses

Opens: 3 November 2022

Deadline: 13 December 2022

Helps with: Tuition fees, Living costs, Travel costs

Duration: One-off award
Summary
Commonwealth Shared Scholarships are offered by the Commonwealth Scholarship Commission (CSC) in partnership with UK universities. These scholarships are intended for candidates from least developed and lower middle income Commonwealth countries for full-time Masters study on selected courses. Funded by the UK Foreign, Commonwealth and Development Office (FCDO), these Scholarships enable talented and motivated individuals to gain the knowledge and skills required for sustainable development, and are aimed at those who could not otherwise afford to study in the UK.
Back to scholarship
Further information
These Scholarships are offered under six themes:
Science and technology for development
Strengthening health systems and capacity
Promoting global prosperity
Strengthening global peace, security and governance
Strengthening resilience and response to crises
Access, inclusion and opportunity
Applications will be considered according to the following selection criteria:
Academic merit
Quality of Study Plan
Potential impact of the work on the development of the candidate's home country.
For full terms and conditions see https://cscuk.fcdo.gov.uk/scholarships/commonwealth-shared-scholarships/
Back to scholarship
How to apply
Please only submit a course application to the Strathclyde admissions team once you have received a nomination for the scholarship.
Timeline Applications and Nominations
03 November 2022 - Applications open on CSS Website. Applications must be made via the Commonwealth Scholarship Commission's online application system. Here is a link to the application.
13 December 2022 - Applications close. All candidates must have submitted their Shared Scholarship application to the online application system. These applications will be shared with the University. in mid-January 2023
13 March 2023 - Nomination Deadline. All universities must nominate their nominee and reserve Shared Scholars. The University will contact the successful candidates and ask them to submit their University application which will include references and proof of English Language requirements.
May/June 2023 - Eligibility Checks. The CSC will review nominated candidate applications and request references.
Mid-June 2023 - Reference Deadline.
Late-June 2023 - Approval of Nominations. The CSC will inform the University of nominees who have been approved and will be offered the award.
July/August 2023 - Confirmation of Award Letters send to successful candidates
For English language requirements, please refer to https://www.strath.ac.uk/studywithus/englishlanguagerequirements/
Funding and Financial Support Privacy Notice
Pakistan Nationals applying for the Commonwealth Shared Scholarship programme are also eligible to be considered for the Pakistan 50th Anniversary Scholarship, which provides the same level of support to a student from Pakistan who otherwise wouldn't have the financial means to undertake postgraduate study in the UK. Here is a link to more information.
Once the university has received the applications from The Commonwealth Commission, we will be in touch with all students from Pakistan by email to discuss if they would like to be considered for the Pakistan 50th Anniversary PG Scholarship and are happy to provide consent to share their CSS application with the board.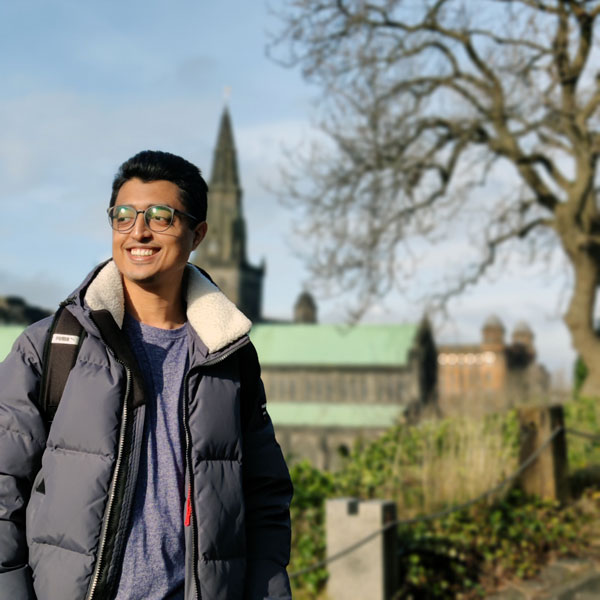 This scholarship has given me access to study at a prestigious institution like Strathclyde. My course gave me the platform to network with emerging professionals and future leaders from all over the world and the academic faculty is extremely supportive and great to work with. If you're looking for a postgraduate scholarship in the UK, I highly recommend this one.
Bilal Ahmed
MSc Offshore Wind Energy student from Pakistan