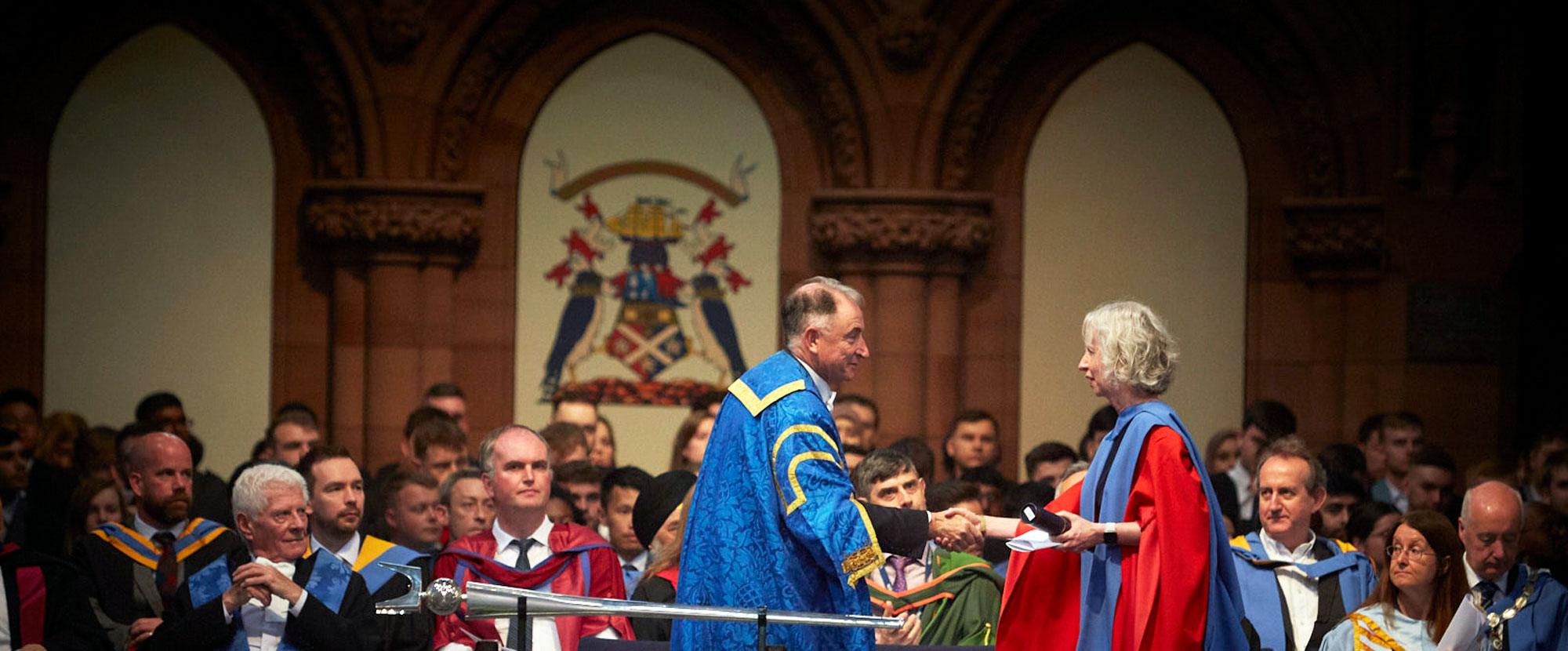 Why Strathclyde

Honorary Degrees
What is an Honorary Degree?
Honorary Degrees are the University's way of recognising exceptional people and the things they've done to make a difference in the world. Every year, we award a small number of people with a University of Strathclyde Honorary Degree at our graduation ceremonies, whose work and achievements fall in line with our values:
people-oriented
bold
collaborative
innovative
ambitious
Anyone at the University of Strathclyde can submit a nomination.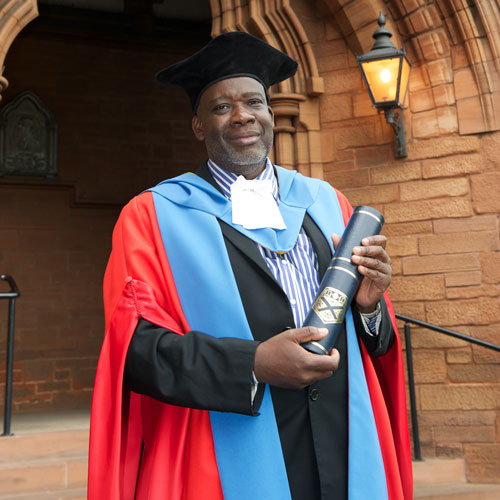 Why make a nomination?
We want you to shine a light on the outstanding people who make a difference in the world – the people who inspire you to learn, teach, research, and deliver, and whose ambition resonates with your own. If there's someone in particular who springs to mind, go ahead and give them a nomination.
Nomination categories
We have four categories for your nominee to fit into:
service and contribution to academia and learning
service and contribution to the university
service and contribution to society, nationally and/or internationally
service and contribution to enterprise or business
The nomination process
Nominating someone for an Honorary Degree at Strathclyde couldn't be simpler. Here's how it works:
Step 1
Identify who you'd like to nominate and why. Have a few good, clear reasons as to why you're nominating them, fill out our nomination form, and tell us why they're fantastic.
Step 2
Submit your nomination. It'll then go to the Honorary Degrees Advisory Working Group, which normally meets twice a year to review submissions.
Step 3
The Honorary Graduates Advisory Working Group will then send successful nominations to Senate for approval. Please note, if a nomination is unsuccessful, no feedback is provided as the process is confidential.
Step 4
Following Senate approval, the Principal will write to your nominee and invite them to receive their Honorary Degree at one of our upcoming graduation ceremonies.
Eligibility
You can nominate almost anyone for an Honorary Degree however we will not normally consider nominees who are:
current members of staff
serving members of University Court
serving politicians or others holding public office
employees of funders, including the Scottish Funding Council and Research Councils.
While people linked to business and other organisations working with the University will not be excluded, the Honorary Degrees Advisory Working Group will be mindful of the need to avoid real or perceived conflicts of interest.
Read our eligibility criteria
How to fill out the nomination form
When filling out the nomination form, remember that chances are, we don't know your nominee as you do. This is your chance to tell us all about them. The strongest nominations bring your nominee and their achievements to life, and give a real sense of exceptional character and contribution so it's important that your application reflects your excitement and admiration of them.
We've put together some guidance along with some examples of successful nominations for you to look at.
Read our guidance
Submit a nomination
Ready to submit a nomination? We can't wait to hear from you. Get started now.
Meet our Honorary Graduates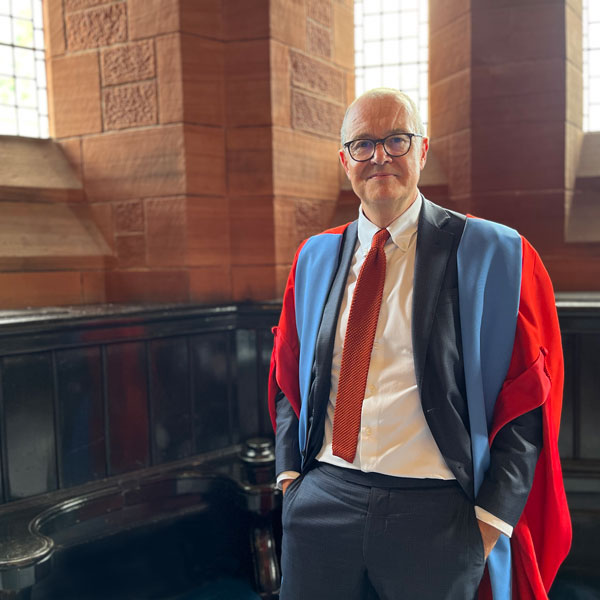 Sir Patrick Vallance
Patrick Vallance is a British physician, scientist, and clinical pharmacologist who's worked in both academia and industry. He's served as the Chief Scientific Adviser to the UK Government, the National Technology Adviser, and the Head of the Government Science and Engineering Profession.
Professor Ann Skelton
Professor Ann Skelton is a respected global figure in international children's rights with a track record in both research and legal practice. She transformed children's rights through strategic litigation in South Africa, and is an elected member of the UN Committee on the Rights of the Child.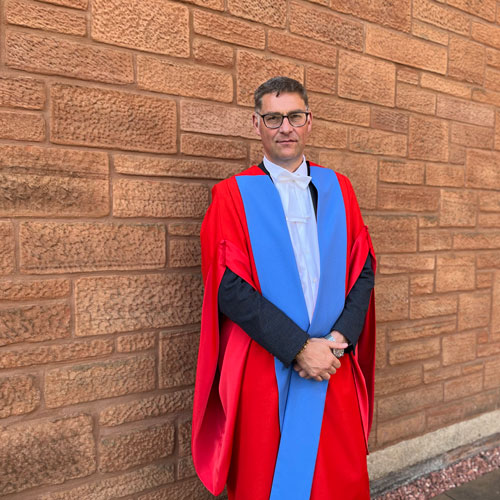 Magnus MacFarlane-Barrow
Magnus MacFarlane-Barrow is a Scottish social entrepreneur who founded the global charity Mary's Meals, which provides daily meals to 2.4 million children in their place of education across 18 countries.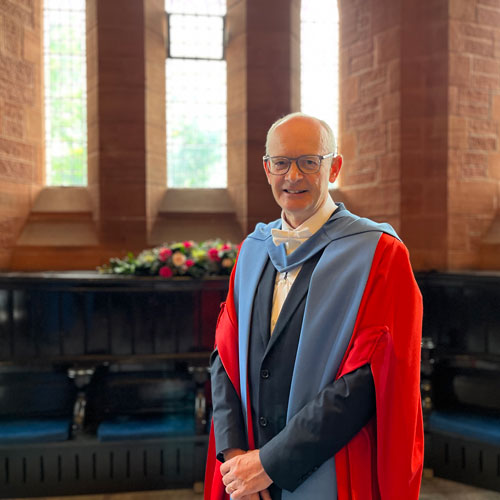 Peter Duthie
Peter Duthie is the Chief Executive Officer (CEO) of SEC Limited, the award-winning events venue and national asset based in Glasgow, and one of Europe's most successful event venues. SEC has a significant economic impact bringing nearly £0.5 billion to Glasgow annually.