Wellbeing matters

Emotional & mental wellbeing
Employee assistance programme
The University provides an employee assistance programme (EAP) through PAM Assist.
Counselling sessions
To access six counselling session through PAM Assist, please log in using the following details:
Login: UoS
Password: UoS1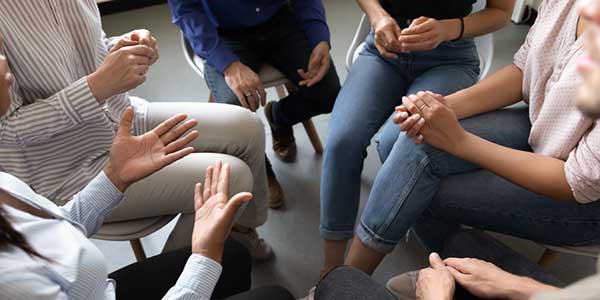 Online Cognitive Behavoural Therapy (CBT)
Sign up and you can complete Cognitive Behavoural Therapy modules at your own pace.
Sign up for CBT
Occupational Health Service
Managers or staff can self-refer for early and specialist intervention, e.g. physiotherapy, return to work assistance and healthy lifestyle assessments
Wellbeing training
Various wellbeing training courses facilitated by our Organisational & Staff Development Unit (OSDU) team.
LGBTQI staff network
The StrathPride Network is open to LGBTQI+ staff, postgraduate researchers, and our allies. A colleague network providing a safe space, support and discussion.
Disabled & Neurodiverse Staff Network
The Disabled and Neurodiverse Staff Network is for staff who identify as, or feel they may potentially be, disabled or neurodiverse, have experienced health-related issues, or who have experienced mental health issues.
External resource
NHS Wellbeing Glasgow – Free Resources
A range of free self-help courses and support linked to issues like anxiety, sleep issues, panic attacks, stress and many more. An easy-to-use A to Z self-help guide.