Strathclyde Inspire supports and encourages entrepreneurship in all its forms, so whether you want to explore your entrepreneurial potential, have an idea for a business, or are considering commercialising your research, we will support you at every stage of your journey. We've put together an A-Z guide of all things Strathclyde Inspire so you can see all that we offer and represent!
A - Accelerator
The Strathclyde Inspire Accelerator programme offers a support package valued at up to £10,000. Based at the University of Strathclyde, our investor-ready accelerator welcomes participants on a rolling basis, ensuring you can fast-track your opportunity when the time is right.
B - Bootcamp
If you have a business idea, attend one of our Start-Up Bootcamps, where our Start-Up Advisor will work with you to help begin developing a business plan, encourage you to think about ways to validate ideas and will teach you the basics of pitching.
C - Commercialisation
If you are considering commercialising your research, Strathclyde Inspire's IP & Commercialisation team will support you, from initial disclosure through to a successful outcome, typically licensing or spinout company formation. You will receive the best support and advice for your innovation to become a commercial success.
D - Districts
Through the University of Strathclyde's role as anchor institution for Glasgow City Innovation District (GCID) and for the Advanced Manufacturing Innovation District Scotland (AMIDS), Strathclyde Inspire contributes to a growing community of innovators, entrepreneurs, and investors keen to collaborate and learn from one another.
E - Entrepreneurship for All
At Strathclyde, we recognise that entrepreneurship is so much more than starting and growing a business. Strathclyde Inspire embeds a sector-leading Entrepreneurship for All approach, where we are challenging both staff and students to grab opportunities, get involved with entrepreneurship and develop an entrepreneurial mindset, enabling them to thrive whatever their situation or ambition.
F - Funding
To grow innovation-driven enterprises, Strathclyde Inspire has a £7.5M investment fund for investment in companies created by Strathclyde students, staff, alumni, and strategic partners. Investment is also available from the Entrepreneurs Fund, which is available to companies set up by Strathclyde students, staff and alumni. In September 2021, the university received £50m from alumnus and global business leader, Dr Charles Huang, through his philanthropic foundation. Of this, £3m over ten years has been allocated as funding to support Strathclyde Inspire entrepreneurs.
G - Graham Hills Building, home of the new Strathclyde Inspire Hub
Opening in August 2022, the Strathclyde Inspire Hub will be located on Level six of the Graham Hills Building. Our new Hub will provide a welcoming space where emerging entrepreneurs can access on-site advisors, meeting space and hot-desking facilities, all while networking with entrepreneurial peers.
H - Hunter Centre for Entrepreneurship
The Hunter Centre for Entrepreneurship, based in Strathclyde Business School, is a leading academic centre for entrepreneurship teaching, research, and engagement with business. Did you know, the HCE is one of the largest groupings of entrepreneurship researchers, educators, and policy influencers in Europe.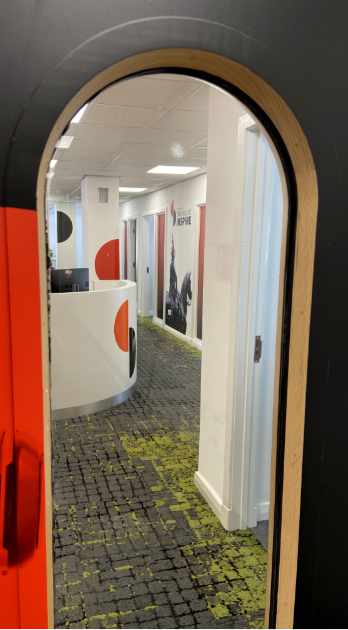 I – Inspire100
Inspire100 is a 'dragon's den' style pitching event that provides Strathclyde start-up and spin-out opportunities with a chance to pitch for a cash prize. Over five years, Inspire100 will give 100 start-up and spin out opportunities the chance to present to an audience of entrepreneurs, investors, and experts.
J – Jolly good events!
Strathclyde Inspire hosts a diverse programme of face-to-face and online events, which will engage entrepreneurs at all stages of the journey, and provide our staff, students, alumni, and external partners with opportunities for learning, networking, collaborating, and profile raising.
K – Killer advice
Whether it's start up or commercial support you're looking for, our team of expert advisors are here to guide you through the process of starting your own business. Learn how to communicate your idea effectively, understand your unique selling point, identify opportunities to grow.
L – Leadership
Entrepreneurs are leaders of ideas and of their own teams, and Strathclyde Inspire can help you develop the skills needed in order to be a supportive, visionary and motivating leader. Strathclyde Inspire is also shaped and delivered by a team of entrepreneurial leaders - eight Senior Enterprise Fellows were appointed to share their experience and advice with aspiring entrepreneurs.
M – Massive Open Online Course (MOOC)
Strathclyde Inspire is committed to embedding entrepreneurship into the student experience, via a variety of entrepreneurial learning opportunities. All Strathclyde students will have the opportunity to undertake an entrepreneurial learning opportunity during their university studies. The first of these, our Entrepreneurship MOOC (Massive Open Online Course) is expected to launch very soon!
N – Network
Strathclyde Inspire has a very active Supporters Network, where people with a range of skills and experience work with us in a diverse range of ways to share their know-how. We seek to bring together experts and influencers who share an entrepreneurial mindset, with aspiring entrepreneurs, creators, and innovators, at any age and stage of the journey. As a Strathclyde Inspire client, we can introduce you to wider entrepreneurial support networks across Scotland and beyond, helping you to develop impactful solutions for local and global challenges.
O – Opportunities
Our entrepreneurs know how to build insights in order to identify new and innovative opportunities, that others may have overlooked or thought too hard to pursue. And Strathclyde Inspire can help you take the action needed to realise those opportunities and develop them into a growth business. Sometimes taking the first step is the hardest, and Strathclyde Inspire will be with you for every step from the very start of your entrepreneurial journey.
P – Podcasts
Strathclyde Inspire has three podcast series, Inspiring Conversations, Let's Talk Entrepreneurship and Exploring Entrepreneurship. You can find all three series on YouTube, Spotify, Amazon Music, Google Podcasts, Deezer and Stitcher! Every month, a member of the Strathclyde Inspire team sits down with an inspiring entrepreneur, who shares with us their career journey to date and offers advice to any and all budding entrepreneurs.
Q – Quality ideas
If you have a quality idea for a product or service, Strathclyde Inspire's Start-Up Programme will help harness your passion and ambition to start a new business. From developing your business canvas, to testing, validating, pitching, and eventually launching, our team of Start-up advisors will help you get to where you want to be. You'll also have access to a training programme to increase your entrepreneurial knowledge, get assistance with competition applications and have the chance to apply for start-up funding.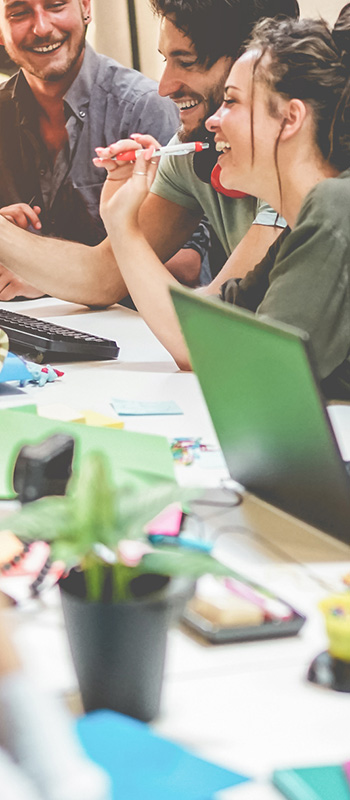 R – Resilient & Resourceful
Entrepreneurship is about learning, developing, and building upon skills of adaptability, resilience, and determination in order to succeed in everyday situations. Entrepreneurs have the self-belief to overcome and learn from setbacks, are collaborative, creative problem solvers and effective communicators. They are purpose-driven and values-led. They tolerate uncertainty, ambiguity, risk, and failure. Ultimately, they make the most of what they have and empower others by their can-do attitude.
S - Stephen Young Entrepreneurship Award for Outstanding Business Idea Research Paper
This award was created in 2021 as one important element of a £50 million donation to Strathclyde by the charitable foundation of alumnus, entrepreneur, and philanthropist Dr Charles Huang PhD. The Stephen Young Entrepreneurship Award for Outstanding Business Idea Research Paper is designed to support the translation of peer-reviewed research to address real-world problems & challenges.
T – Track Record
Founded in 1796, Strathclyde is home to many extraordinary people whose innovation and ambition led to discoveries that continue to have impact. From the scientist who developed fingerprinting, through to the innovator responsible for the earliest successful commercial application of wind power, we have a rich and proud history of entrepreneurs. Strathclyde Inspire will continue to grow our community of innovation leaders and entrepreneurs; and empower our staff, students, and alumni to transform their lives and the lives of others through innovation, creativity, and entrepreneurship.
U – Union
Strathclyde Inspire recently signed a formal partnership agreement with Strathclyde Students Union, with both parties working together to transform lives, enrich the student experience, improve employability prospects, and create new ventures. The partnership will enable Strathclyde Inspire to build on its existing relationship with Strath Union by adopting a formal partnership approach to entrepreneurship. The partnership will formally begin in August 2022 and will be in place for two years.
V – Vision
Strathclyde Inspire's vision is to drive transformational change in our support for innovation, entrepreneurship, and commercialisation. Our sector-leading proposition will unlock the entrepreneurial aspirations of all Strathclyde innovators and entrepreneurs and will create an environment in which venture creation & growth multiplies and thrives.
W – Worldwide
Strathclyde Inspire will supercharge our pool of experienced entrepreneurs and experts, and leverage digital assets, to cultivate a global supporter network which will provide strategic input, specialist advice and access to markets, encouraging and supporting the next generation of Strathclyde entrepreneurs.
X – The X-Factor
We can help you find your unique selling point, that X-factor, that "je ne sais quoi" – whether it be for yourself, your business, or commercial opportunity. Through a programme of events and activities, you can unlock your entrepreneurial potential.
Y – Years of Experience
Over 200 years ago, University of Strathclyde started life as a place of useful learning, an institution that wanted to make a difference; this founding mission has never been more relevant. Today, we continue to nurture generations of influencers, innovators, and industry leaders, empowering our staff, students, and alumni to embrace entrepreneurship, transforming their own lives and the lives of others.
Z – Zoom
We have evolved through the pandemic and can offer our events and activities through a hybrid approach; showcasing events live online as well as in person. We offer online training toolkits and resources, as well as bespoke 1-2-1 advice through Zoom, in addition to in person. Our newly created Zoom Room facility enables clients to conduct meetings nationally and internationally. We are here for you, no matter where you are in the world.