Key facts
Start date: September

Accreditation: Institution of Engineering and Technology (IET), Institution of Engineering Designers (IED), Institution of Mechanical Engineers (IMechE)

Study mode and duration: MSc: 12 months full-time, 24 months part-time
Study with us
gain the skills to develop a new career in the manufacturing industry sector
undertake an individual and group project
manage a project with an industrial client to address a practical problem
Back to course
Why this course?
Manufacturing and engineering are thriving sectors at the heart of the UK economy. They generate jobs, promote economic growth and increase global trade.
Manufacturing engineers therefore play a vital role in integrating technology and management within the sector to achieve added value and deliver superior performance.
This course is designed for:
graduates with experience in manufacturing, engineering, design or business who wish to develop their manufacturing expertise. This course is ideal for graduates wishing to transfer smoothly and effectively to a career in the manufacturing sector of industry
established manufacturing engineers, designers and managers working in the industry who are facing new challenges and increased areas of responsibility. New disruptive technologies also present a significant opportunity for existing professionals to further develop their career in advanced manufacturing technology systems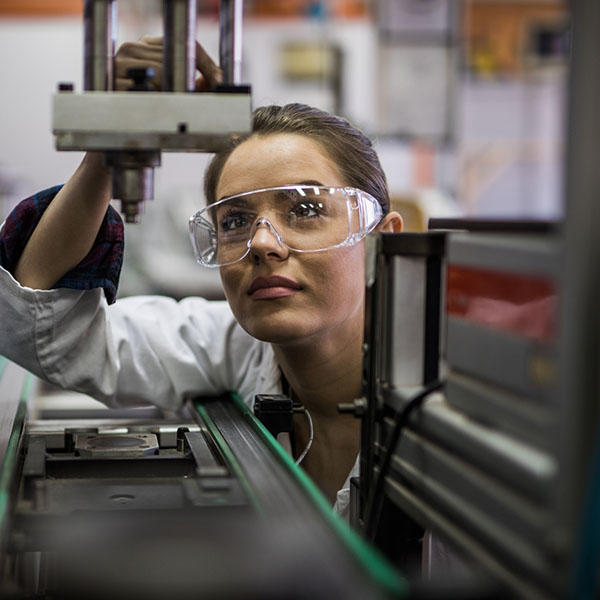 What you'll study
This course will prepare students for industrial careers within a reinvigorated global manufacturing sector. Students will develop specialist skills in areas such as:
manufacturing automation
advanced production techniques
micro/nano-manufacturing
materials and production technology
strategic technology management
At the end of the course you'll have a greater understanding of the methods, tools and techniques relating to advanced manufacturing technology and systems.
You'll be able to apply your knowledge and skills by taking part in projects to solve some of the technological problems currently faced by industry.
The course is run jointly with the Advanced Forming Research Centre (AFRC), a £65 million facility developing forming and forging technologies to support the development of high integrity components. The AFRC is one of seven elite centres that form the UK High Value Manufacturing Catapult which is the catalyst for the future growth and success of manufacturing in the UK.
Industrial experience
During the programme, you'll undertake an individual and group project.
For group projects, you'll have the opportunity to work with fellow students and an industrial client to address a practical problem. You'll gain direct industry experience to add to your CV, develop skills, manage a project through to completion and practice working in a multidisciplinary group preparing you for collaborative work throughout your future career.
We work with around 50 organisations per year and previous students have worked with organisations such as:
Adidas
Airlie Ice Cream
Drink Baotic
Promedics Orthopaedics
Rolls-Royce
Spirit AeroSystems (Europe), Inc
Unilever
Alexander Denni
Belle Bridal
Chivas Brothers Ltd
HATSUN Agro Products (India)
Johnstons of Elgin
Terex Trucks
Take a look at our Industrial Group Project video
Teaching staff
Some of the key course content will be taught by leading experts in manufacturing technology and product design and engineering management. High-profile teaching staff include:
Professor Yi Qin, internationally leading expert in Micro-Manufacturing and Forming technology
Dr Andrzej Rosochowski, a leading expert in Ultra-fine Grained Metals and Processing
Professor Jonathan Corney, leading expert in CAD/CAM and Rapid Manufacturing
Dr Xiu-Tian Yan, Vice-Chairman, Mechatronics Forum
Facilities
The Department of Design, Manufacturing & Engineering Management has a range of innovative purpose-built design and manufacture laboratories. Our students have access to a range of workshops and facilities including a digital design and manufacture studio. It brings together:
data capture
CAD
3D visualisation
rapid prototyping capabilities
Find out more about our facilities. In addition, you'll have access to collaborative work areas, computer suites and social areas, as well as vending machines, lockers and display boards.
The courses offered at Strathclyde are brilliantly designed as they provide the opportunity to work on real life projects.
Abdullah Khan
Advanced Manufacturing: Technology & Systems
Strategic Technology Management (10 credits)
This module aims to provide a series of strategic frameworks for managing high-technology businesses. The main focus is on the acquisition of a set of powerful analytical tools which are critical for the development of a technology strategy as an integral part of business strategy. These tools can provide a guiding framework for deciding which technologies to invest in, how to structure those investments and how to anticipate and respond to the behaviour of competitors, suppliers, and customers. The course should be of particular interest to those interested in managing a business for which technology is likely to play a major role, and to those interested in consulting or venture capital.
At the end of this module students will be able to:
Demonstrate a comprehensive understanding of the role and importance of technology in business strategy formulation process
Develop the ability to critically assess concepts, tools and techniques of managing technology for both stable and turbulent business environments
Evaluate complexity and develop appropriate technology strategy models for specific cases
Grades will be determined by class participation assessed through four two-page papers on case studies, which may be written in groups of 4 people (40%), and an individual final technology strategy report based on an in-depth exploration of technology strategy in an assigned industry (60%). There is no final exam.
Manufacturing Automation (10 credits)
This module aims to introduce students to the concepts and basic technology of manufacturing automation and to be able to select suitable applications and specify the type of automation to be used in specific cases.
The module covers: Automation in manufacturing industry, why and where; Industrial robots, automation and typical applications; Open and closed loop control; Problems in robot design and control; Types of motion control; Control system functions; Advantages and disadvantages of electric and fluid power systems; Types of electric motors and their control techniques, simple actuators for hydraulic and pneumatic systems; Methods of programming robots; Relative economics of human labour, reprogrammable and hard automation and Safety considerations for industrial robots and other automated systems.
At the end of this module students will be able to:
Demonstrate knowledge and understanding of why manufacturing automation is used
Describe the conditions under which manual and/or automated production methods would be applied
Analyse the configuration and technical specifications of an automation system suitable for a specified task
Synthesise a manufacturing task suited to a specified automated system
Analyse and understand the technological elements of drive and control, and machine vision, systems
Critically appreciate the kinematic and dynamic problems associated with the control of automated systems
Understand the implications of applying automation in human terms
Demonstrate knowledge of safety factors that must be considered when installing automation
Assessment and feedback is in the form of one coursework submission showing technical analysis of an aspect of automation and critical thinking on the design of systems (40%), an exam (50%) and in-class participation (10%).
Micro- and Nano-Manufacturing (10 credits)
This module aims for the student to acquire: (1) knowledge of the fundamentals of micro- and nano-products and of the manufacturing of such products (MEMS, micro-fluidic devices, micro-medical devices, micro-motors, microrobots, MOEMS, etc.), size-effects, material/interface behaviour at the micro-/nano-scale, challenges to manufacturing at low length-scales, etc.; (2) knowledge of micro-/nano-materials processing methods, techniques, industrially-viable processes, etc. and (3) experience and skills in the design/selection of micro- /nano-manufacturing processes, tools and equipment for real-world products.
It covers material behaviour, challenges, processes (subtractive, additive, deformation, replication, joining, hybrid processes including mechanical, thermal, chemical, electrochemical, electrical methods) and tools, machines and manufacturing systems.
At the end of this module students will be able to:
Explain key techniques used in the processes for the manufacture of micro-products
Correctly select technologies for specified products and materials
Demonstrate calculations of forming/cutting forces involved and analysis of stresses/temperatures involved in tools/machine-frames/workpiece as appropriate
Deliver a machine design (either for micro-machining or micro-forming) with detailed analysis and module designs, including a cost analysis on the machine designed.
Assessment and feedback is in the form of coursework (40%) and a project (60%), including a group project presentation and project report and individual assignment.
Advanced Forming and Technology Systems (10 credits)
This module aims to provide students with knowledge and understanding of the underlying principles of the metal forming theory and practice as applied to modern metal forming machines, tools and processes.
The module covers concepts and definitions including stress, yield condition, strain, flow laws, plastic work, evolution equations, meso and micro-scale approaches; limiting phenomena (shape accuracy, plastic flow localisation, fracture, tool strength, friction, microstructure); metal forming machines and tooling; bulk metal forming; sheet metal forming and incremental forming.
At the end of this module students will be able to:
Describe stress/strain relationship for metals undergoing plastic deformation
Explain the mechanism of plastic deformation at the meso and micro scale
Explain the effect of different factors on the net-shape forming capability
Discuss metal forming problems resulting from material and tool interaction
Explain limitations of the metal forming technology due to a tool/machine system
Discuss major elements and challenges for a forging system
Explain the idea and give examples of incremental metal forming operations
Assessment and feedback is in the form of an exam (80%) and coursework (20%)
Advanced Materials & Production Technology (10 credits)
This module aims to provide students with an introduction to the fundamentals of advanced materials, characterisation and advanced surface engineering. The module also covers advanced machining processes and technologies and the principles and practices of rapid prototyping and manufacturing.
The module covers: Severe plastic deformation, materials properties and characterisation; Advances in Machining including the machining of hard materials, high-speed machining, precision grinding technology; ultra precision diamond turning and grinding technology; Principles and practice of Layered Manufacturing; Advanced Surface Engineering including physical-chemical functionalisation, electro-deposition, CVD, PVD, tools/mould treatment, nano- and multi-layered coating.
At the end of this module students will be able to:
Describe processes of materials selection, characterisation, ultra-precision machining, rapid prototyping and advanced surface engineering
Demonstrate know-how on key processing parameters and show numerical and analytical skills relating to the materials and process selections and parameter setting
Identify key process parameters/variables in relation to process control and product quality
Specify machines or manufacturing systems for the manufacture/creation of specified products/models or to propose design solutions for a manufacturing machine/system to address the manufacturing requirements identified
Assessment and feedback is in the form of four pieces of coursework (25% each).
Postgraduate Group Project (40 credits)
This module aims for students to integrate and apply design, manufacturing and engineering management knowledge and skills to an industry based product and process development project and to develop project management skills.
The module consists of a team-based industrial project where an outline project brief is set by an industrial client. The team is expected to manage all aspects of the project through to a finished solution. This can be a product, system or process depending on the nature of the project. Teams meet with academic staff and industrial clients regularly through the project.
At the end of this module students will be able to:
Have in-depth understanding and knowledge of products and management practices in industry
Critically review and evaluate products and management practices of the particular company and the business impact of proposed solution
Demonstrate knowledge and ability in applying and using various analysis and modelling tools and techniques
Demonstrate project planning and management, presentation, consulting and team working skills
Plan, control and lead an industrial project from inception to completion.
Evidence achieving deliverables which meet the client company requirements.
Assessment and feedback includes a project report, a presentation to the client and any other deliverables specified in the project brief.
Postgraduate Individual Project (60 credits)
The aim of the individual project is to allow students to combine the skills learned in other modules of the course and apply them within a significant project in a specific area of design, manufacture, or engineering management. This will be achieved through students carrying out work into a particular topic relating to their course and preparing a dissertation that documents the project.
On completion of the module the student is expected to be able to:
Define a valid project in a cutting-edge field of study relevant to the student's degree – with an appropriate methodology and work plan for the project
Plan, manage and complete project, involving where appropriate technical analysis and independent critical thinking. This involves giving a thorough, logical and critical review of the subject matter; using appropriate tools, processes and levels of analysis in the project and applying project management techniques to manage a successful project
Document their project using suitable presentation techniques (such as language, figures, writing, layout, structure etc.); showing clear evidence of the value of the project and its outcomes and describing the project with clarity
Based on the work of a project, a student will submit an individual dissertation that will account for 90% of the final mark for the class. An interim project justification report will account for the remaining 10% of the mark.
Choose no fewer than 20 credits from:
Mechatronic Systems Design Techniques (10 credits)
This module introduces design techniques and mechatronic systems at an advanced level in order to enable students to understand the application of advanced design techniques and development platforms for modern products and engineering systems. It provides opportunities for students to develop technology-focused products/systems by using the state-of-the-art hardware platforms and industry-standard software development tools within the class environment.
The module covers: Mechatronic system design process (including Product/system design specifications (PDS), concept generation and selection, mechatronic system design and flow chart diagrams); Sensing and actuation (including sensing theory, sensor selection, drive design and motor control); Control systems (understanding and applying control theory in a mechatronic system design); Hardware and software design (including software design basics, algorithm and code design, programming tools and software engineering principles); Prototyping and evaluation (prototyping methods and tools including rapid prototyping and computer modelling).
At the end of this module students will be able to:
Demonstrate knowledge and understanding of advanced design methodologies, design process models and techniques for mechatronic systems
Demonstrate the design process to generate mechatronic design solutions and prototyping skills
Demonstrate knowledge and understanding of state-of-the-art processor architecture on modern embedded computing platforms
Describe processor architecture and the interface with real-world interactions
Apply knowledge to the modern embedded computing platforms, including selection of sensors and actuator to formulate a basic control system in mechatronic product design
Apply design basics and tools to the development of software for mechatronic products
Assessment and feedback is in the form of two assignments. Both are carried out in groups and assessed in terms of the quality of report and presentation/demonstration (50%/50%).
Strategic Supply Chain Management (10 credits)
This module aims to provide students with a critical understanding of the fundamental building blocks of Supply Chain Management (SCM) and e-Supply Chains from a strategic perspective with a view to developing their capabilities in modelling, analysing, diagnosing and re-designing/improving supply chains.
It covers Understanding the Supply Chain; Strategies alignment; Supply Chain performance; Supply Chain benchmarking; Sourcing decisions; Supply Chain network design; Sustainability in the supply chain and case studies.
At the end of this module students will be able to:
display an understanding of the fundamental building blocks of supply chains, including terminology; factors associated with SCM (business, technological, logistical and legal factors) and the relationship between traditional management functions and technology (such as marketing, purchasing, IT etc)
demonstrate a critical understanding of how to analyse and diagnose supply chains from a strategic perspective by modelling supply chains; analysing supply chain practices and performance and drawing up supply chain improvement/development strategies for a chosen business
display an understanding of sustainability issues in modern supply chains including key concepts; methods to assess sustainability and the ability to propose strategic improvements for the sustainability of supply chains
Assessment and feedback is in the form of 40% individual work and 60% group work.
Fundamentals of Lean Six Sigma (10 credits)
This module aims to introduce students to the principles of Lean and Six Sigma. From Continuous Improvement approaches to organisational requirements, the module covers the critical success factors needed to support sustainable and effective business transformation.
The module covers: an Introduction to Lean Thinking, Six Sigma, and Lean Six Sigma (LSS); Comparing and Contrasting Lean & Six Sigma; DMAIC Continuous Improvement Methodology; LSS project characterisation and selection; Lean and Six Sigma metrics; Overview of basic Lean Tools and Techniques including: affinity diagram, project charter, project selection matrices, SPC, Ishikawa, 5 Why's, 5S, SMED, DoE, etc.; Evolution of Lean Six Sigma (from manufacturing to service environments and the implications of each).
At the end of this module, students will be able to:
gain an appreciation for Lean Six Sigma as a Continuous Improvement methodology, and understand the implications of its application in manufacturing, transactional and service processes
apply the Lean Six Sigma methodology (DMAIC) and basic Continuous Improvement tools to solve real world problems
evaluate the Critical Success Factors and fundamental barriers in the execution of both Lean & Six Sigma initiatives
Assessment and feedback is in the form of an exam (35%) and an assignment in the form of a project report (60%) and project presentation (5%).
Sustainable Product Design & Manufacturing (10 credits)
This module covers one of the major challenges of modern industry which is to address the need for sustainable product development and manufacturing. International legislation and increasing costs of fiscal instruments such as the landfill tax now aim to force producers to reduce the environmental impacts of their products and processes. Accelerating globalization and industrialization continues to exacerbate complexity of sustainability. Whilst manufacturers are constantly required to lower their costs and maintain their competitiveness, legislations require them to look at lifecycle costs.
At the end of this module students will be able to:
Understand the importance of sustainable product development and sustainable manufacturing and how to establish competitive advantage and appreciate the key legislation affecting modern industry
Demonstrate an understanding of the engineers' role in problem & solution to this and how to establish competitive advantage (e.g. via operational efficiency and effectiveness, new opportunities and enhanced enhancing marketing and customer goodwill)
Describe End- of- Life issues and critically discuss the place of reuse processes in Sustainable Design and Manufacturing, as well as identifying the various reuse processes
Identify the product features and characteristics that facilitate and hinder product recovery and redesign them for enhanced sustainability
Identify the fundamental "building blocks" of LCA and describe/illustrate the use of LCA in lifecycle decision making, as well as describing Biomimicry use in product design
Assessment and feedback will be in the form of coursework (70%) and a lab project (30%).
Systems Thinking & Modelling (10 credits)
This module aims to introduce students to the theories and principles of Systems Thinking. The module also introduces the methods, tools and techniques for modelling, analysing, improving and designing systems in a variety of organisations including industrial, commercial and public sector.
The module covers: Systems theory, concepts and approaches; Hard and soft systems analysis and systems dynamics; Systems and organisational performance – including leadership in a systems environment and 'design' in a systems environment and Practical application of Systems Thinking.
At the end of this module students will be able to:
show clearer understanding and knowledge of hard and soft approaches and how they can be used to deal with complexity and system behaviour in a business context
develop understanding of fundamental cybernetic principles that form the foundations of Checkland's Soft System Methodology and Beer's Viable System Model
develop knowledge and skills in systems analysis and business process modelling
critically evaluate the most appropriate methodology to model, analyse and design engineering/business systems across a range of organisations
demonstrate an understanding of how to model a business system and to develop a solution to solve a business system problem
develop an awareness of the importance of system approaches in management interventions
Assessment and feedback is in the form of a group presentation and one coursework in the form of a reflective diary.
Project Management (10 credits)
This module aims to provide students with skills and knowledge relating to the use of engineering practices in Project Management with particular respect to the project triple constraint: time, cost and quality.
The module covers: project management principles, concepts and processes; organisational influences, project stakeholders and project life cycle; project scoping such as project definition, project objectives, project deliverables, and work breakdown structure; Project planning and scheduling: definition of events, activities and nodes, network diagram, analysis of critical path, PERT method and use of industry standard software packages; Project controlling: cost estimate, budget setting, risk identification and assessment and contingency planning.
At the end of this module students will be able to:
Demonstrate a good understanding of project management practices and practical skills to manage project scope – including translating project specifications into work packages
Define and schedule project activities using tools such as critical path and PERT methods; estimate cost and determine budget using analogous and three-point estimating methods; identify and control quality standards using cost of quality and other tools
Develop a good understanding of the inter-dependency between various project management knowledge areas, such as managing projects under constraints; identifying and assessing risks and developing contingency plans
Understand the importance of project stakeholders and their impact on project management, including managing stakeholder relationships
Assessment and feedback is in the form of a group report (50%) and an individual project (50%).
Chat to a student ambassador
If you want to know more about what it's like to be an Engineering student at the University of Strathclyde, a selection of our current students are here to help!
Our Unibuddy ambassadors can answer all the questions you might have about courses and studying at Strathclyde, along with offering insight into their experiences of life in Glasgow and Scotland.
Chat now!
Accreditation
Accreditation by a professional body is a mark of assurance that programmes meet the standards set by a profession. It's an accepted and rigorous process that commands respect both in the UK and internationally.
Accreditation helps students, their parents and advisers choose quality degree programmes. It also confers market advantage to graduates from accredited programmes, both when they are seeking employment and also when they decide to seek professional qualification. Some employers require graduation from an accredited programme as a minimum qualification.
Our MSc Advanced Manufacture: Technology and Systems programme has been awarded academic accreditation from three institutes. This demonstrates the degree meets the UK Standard for Professional Engineering Competence (UK-SPEC) as outlined by the Accreditation of Higher Education Programmes (AHEP).
This accreditation is achieved through a panel of trained and expert accreditors looking closely at our programme's content and delivery, including its relevance, coherence, challenge, assessment, staffing, quality assurance and resources.
The Accreditors also monitor that the programme is continually improving and in line with the latest best practice, providing assurance to our students that they are getting a relevant and quality degree.
Institution of Engineering and Technology (IET)
Accreditation has been awarded for this programme from the Institution of Engineering and Technology (IET) on behalf of the Engineering Council as meeting the requirements for further learning for registration as a Chartered Engineer. Candidates must hold a CEng accredited BEng/BSc (Hons) undergraduate first degree to comply with full CEng registration requirements.
Gaining accreditation isn't just about ensuring the quality of our programmes, it also benefits you as a student. For example, being accredited by IET means that our graduates will benefit from a more straightforward process when applying for professional registration. Also, being part of an IET accredited programme is part of the eligibility criteria for many IET Scholarships and Prizes, including the Diamond Jubilee, Belling and BP Scholarships and IET Grants.
Institution of Engineering Designers (IED)
Accreditation has been awarded for this programme from the Institution of Engineering Designers (IED) on behalf of the Engineering Council as meeting the requirements for further learning for registration as a Chartered Engineer. Candidates must hold a CEng accredited BEng/BSc (Hons) undergraduate first degree to comply with full CEng registration requirements.
Accreditation by IED means students would automatically be offered free IED student membership for the duration of their studies, would receive a bi-monthly journal 'Engineering Designer' in which they can submit articles for print and their final year projects would be eligible for entry into the IED Student Prize competition held annually.
These prizes are prestigious and are only awarded for outstanding engineering design projects. Student members can also place their CV on the IED website and have access to the Job Board which gives details of current vacancies within the field of Engineering Design. In addition, students will also be able to use the IED's on-line CPD system.
Institution of Mechanical Engineers (IMechE)
Accreditation has been awarded for this programme from the Institution of Mechanical Engineers (IMechE) on behalf of the Engineering Council as meeting the requirements for further learning for registration as a Chartered Engineer. Candidates must hold a CEng accredited BEng/BSc (Hons) undergraduate first degree to comply with full CEng registration requirements.
Our programmes being accredited by IMechE mean that you can become an Affiliate member, giving you access to the library, support network and members-only content. Once you have finished your degree you can apply to be an Associate member, and start progressing to professional registration as an Ieng or Ceng. IMechE also run challenges and competitions for students such as Formula Student, the Railway Challenge and the Design Challenge.
Back to course
Entry requirements
| | |
| --- | --- |
| Academic requirements | Normally a first-class or second-class honours degree (or international equivalent) in a relevant engineering or science discipline. |
| English language requirements | If English is not your first language, please visit our English language requirements page for full details of the requirements in place before making your application. |
Pre-Masters preparation course
The Pre-Masters Programme is a preparation course held at the University of Strathclyde International Study Centre, for international students (non EU/UK) who do not meet the academic entry requirements for a Masters degree at University of Strathclyde. The Pre-Masters programme provides progression to a number of degree options.
Upon successful completion, you'll be able to progress to this degree course at the University of Strathclyde.
Back to course
Fees & funding
All fees quoted are for full-time courses and per academic year unless stated otherwise.
Fees may be subject to updates to maintain accuracy. Tuition fees will be notified in your offer letter.
All fees are in £ sterling, unless otherwise stated, and may be subject to revision.
Annual revision of fees
Students on programmes of study of more than one year should be aware that tuition fees are revised annually and may increase in subsequent years of study. Annual increases will generally reflect UK inflation rates and increases to programme delivery costs.
Go back
Scotland

£10,800

England, Wales & Northern Ireland

£10,800

International

£28,250

Additional costs

Course materials

Those on design courses or selecting design based optional modules will need to purchase materials, tools and printing of up to £50. There are two taught modules which explicitly require students to obtain their own design materials and tools, although if doing both, the same tools can be used across both.

International students

International students may have associated visa and immigration costs. Please see student visa guidance for more information.

Other costs

model making – basic costs (up to £50) are covered by department for individual design project classes; further costs to be met by students
individual project report/folio printing – £50
poster printing – up to £50
joint MSc programmes with compulsory mobility require students to purchase visa and travel for Germany – up to £300

Available scholarships

Take a look at our scholarships search for funding opportunities.
How can I fund my course?
Go back
Scottish postgraduate students
Scottish postgraduate students may be able to apply for support from the Student Awards Agency Scotland (SAAS). The support is in the form of a tuition fee loan and for eligible students, a living cost loan. Find out more about the support and how to apply.
Don't forget to check our scholarship search for more help with fees and funding.
International students
We've a thriving international community with students coming here to study from over 140 countries across the world. Find out all you need to know about studying in Glasgow at Strathclyde and hear from students about their experiences.
Visit our international students' section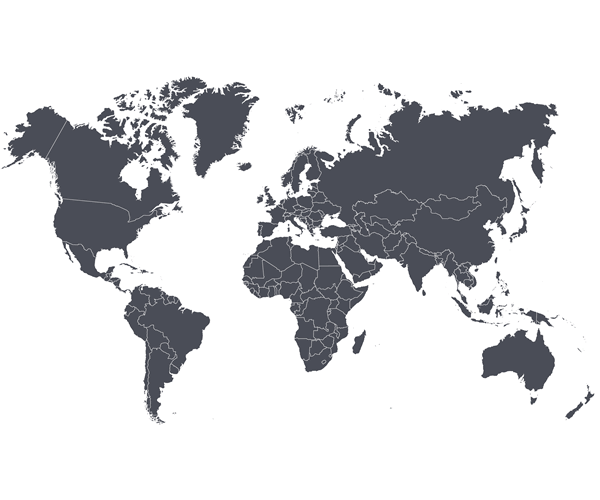 Back to course
Careers
We work closely with the University's Careers Service. They offer advice and guidance on career planning and looking for and applying for jobs. In addition they administer and publicise graduate and work experience opportunities.
Advanced manufacturers are often defined as those that succeed in today's competitive environment. Those manufacturers have the unique ability to create a competitive advantage by being able to think and do faster, and by definition, those advantages make them advanced.
As competition across industry increases, alongside globalisation and supply chain opportunities grow, those in advanced manufacturing careers are highly sought after. Advanced manufacturing is at the top of all international agendas and experts in this field will continue to be needed.
Manufacturing and engineering are thriving sectors at the heart of the UK economy. They generate jobs, promote economic growth and increase global trade. This course introduces latest state-of-the-art knowledge and practical hands-on insight into:
Manufacturing automation
Micro- and nano-manufacturing
Advanced forming and technology systems
Advanced materials and production technology
After graduating with a MSc in Advanced Manufacture: Technology and Systems you will be in a strong position to seek employment with companies such as:
BAE Systems
Jaguar Land Rover
Rolls Royce
Proctor & Gamble and many more!
Graduates could have job titles such as:
Advanced Manufacturing Engineer
Continuous Improvement Engineer
Advanced Manufacturing Specialist
Manufacturing Process Engineer
Senior Advanced Design Engineer
According to Payscale*, the average Advanced Manufacturing Engineer salary is $83,293.
*Last accessed January 2023
Glasgow is Scotland's biggest & most cosmopolitan city
Our campus is based right in the very heart of Glasgow. We're in the city centre, next to the Merchant City, both of which are great locations for sightseeing, shopping and socialising alongside your studies.
Life in Glasgow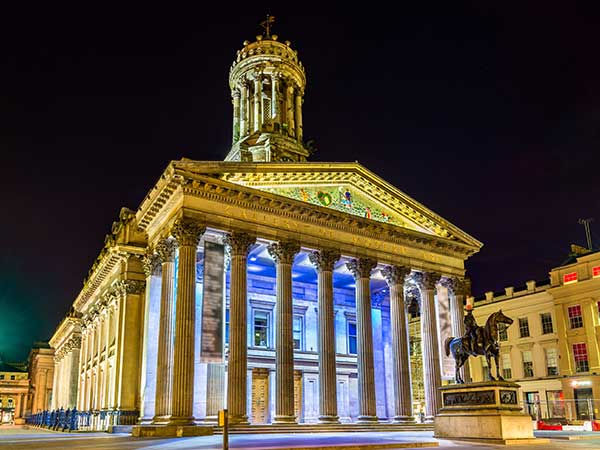 Back to course
Apply
During the application process, you're required to upload the following supporting documents. If these are not provided, we'll not be able to process your application:
certified individual semester mark sheets/academic transcript showing subjects taken and grades achieved for all qualifications; please note consolidated transcripts are not accepted

if still studying, provide individual semester mark sheets to date
certified degree certificate for all qualifications

if still studying, provide this after completing the qualification

provide evidence of suitable English language proficiency if English is not your first language, or you're not from a "UKVI recognised "Majority English Speaking" country"; check the University's language requirements
if you have been out of full-time education for over two years, provide a CV, detailing employment history, organisations worked for and a brief description of roles and responsibilities
a copy of your passport containing your photo and passport number
a copy of your sponsor letter/scholarship award (if appropriate)
names, job titles and email addresses for two nominated referees
Advanced Manufacturing: Technology and Systems
Advanced Manufacturing: Technology and Systems
Have you considered?
We've a range of postgraduate taught and Masters courses similar to this one which may also be of interest.