Key facts
Start date: January

Accreditation: Chartered Institute of Management Accountants (CIMA)

Study mode and duration: 12 months full-time

Study with us
Our MSc International Accounting & Finance is for graduates looking to broaden their previous study of accounting or for those already working in accounting or finance.
On the programme you'll:
gain awareness of international accounting standards
study financial management and security markets
learn to apply analytical techniques in practice
gain invaluable practical experience of the factors that drive today's financial markets at Amplify Trading Boot Camp
Back to course
Why this course?
The programme is for graduates looking to broaden their previous study of accounting or for those already working in accounting or finance.
The course gives you an international perspective on the theory and practice of accounting. You will study financial management and securities markets. There is a particular focus on the move towards harmonisation with international accounting standards and the impact of leading standard-setting authorities.
The programme provides you with
an international perspective on accounting theories of income and value
critical awareness of international accounting standards and their implementation
sound understanding of financial theory and analysis
appreciation of the nature and functioning of financial markets and institutions
ability to apply analytical techniques in practice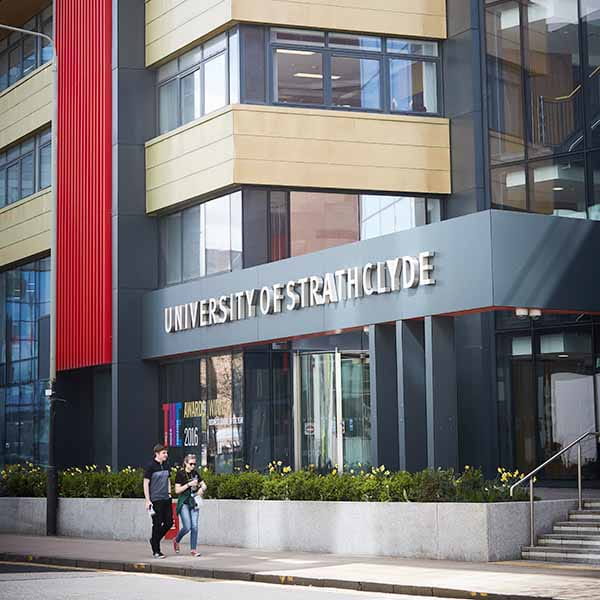 What you'll study
Two research projects
Over the summer, you will work on a series of research projects, supported by an academic supervisor. You can choose a topic from the broad range of issues covered on the programme. You will be assessed on your ability to select and apply relevant theory and research methods. This work may be linked to an issue raised by, or a problem to be solved for, an employer.
Learning & teaching
Core classes will be taught during semesters 1 and 2 with optional classes being offered in semester 2. Classes will be taught through a combination of lectures and workshops. Research projects are undertaken during the autumn months.
Assessment
Class assessments will take the form of a class test and/or assignment for most classes. Each class will be examined at the end of the semester they are offered.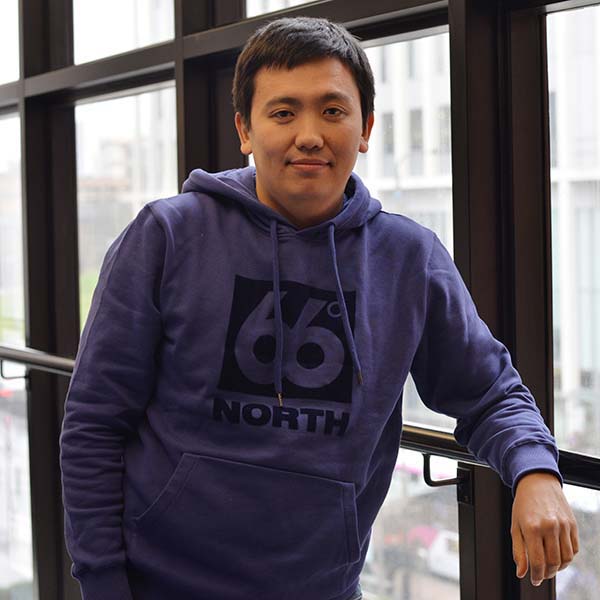 Since beginning my course, I've begun to understand more about international accounting, the principles of finance and the role of financial analysis. I've developed skills on how wisely to use time management.
Alinur Bulaty
International Accounting & Finance (MSc)
Amplify Trading Boot Camp
You can gain invaluable practical experience of the factors that drive today's financial markets as part of your Master course. Amplify, a global financial trading and training company, in collaboration with Strathclyde Business School, delivers a week-long Boot Camp. This provides you with the opportunity to experience a real-life trading simulation, covering multiple roles in the process.
Amplify is a leading provider of training programmes to the financial industry, and they offer our students the same analyst level practical training they deliver to their clients. Amplify's clients include Bank of China, Goldman Sachs, HSBC and Bank of America.
Note: the provider of this boot camp may be subject to change.
Finance simulation boot camp
Accreditation
CIMA
This programme is accredited by the Chartered Institute of Management Accountants (CIMA). Exemptions will be awarded from CIMA's professional examinations, according to the route taken through the MSc.
Through our academic partnership with the Global Association of Risk Professionals (GARP), the world's leading professional association for risk practitioners, Strathclyde Business School will be able to nominate up to 6 students per year for a Financial Risk Manager Part I Exam scholarship.
CQF
The Certificate in Quantitative Finance (CQF) is the largest professional qualification in quant finance and is recognized by financial companies worldwide. Strathclyde Business School is one of the few Universities recognised by the CQF Institute and our students can register as free members and have the opportunity to access the latest CQF Institute membership resources, including events, research, careers tools, workshops and thought leadership content.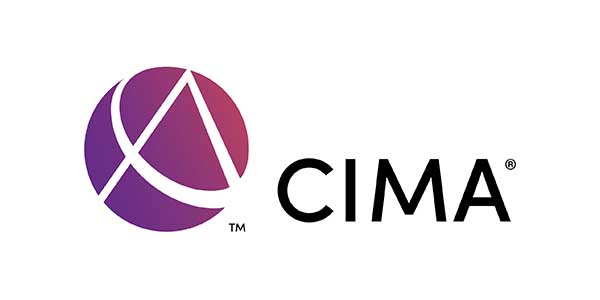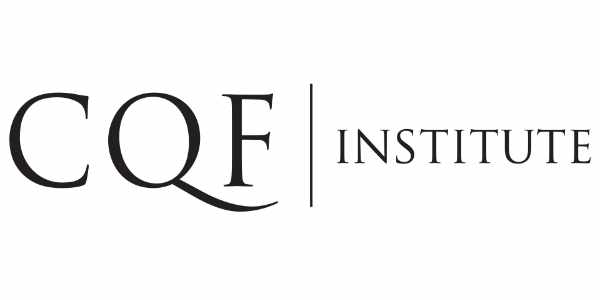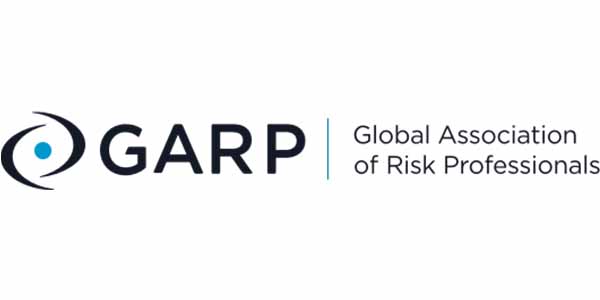 Core classes
Accounting & Financial Analysis
The aim of this class is to provide you with an understanding of the basic principles of financial accounting and financial analysis, the ability to interpret financial statements and their use in assessing the financial position and performance of companies.
This class provides an introduction to the principles of accounting and the analysis of financial statements. It will enable you to prepare financial statements in accordance with International Financial Reporting Standards (IFRS) and to interpret and analyse these statements. Particular emphasis is placed on the accounting concepts and information employed in financial analysis and decision taking.
You'll develop the ability to prepare and interpret financial statements and construct cash forecasts. In addition, you'll develop an understanding of the demand and supply for accounting information; an appreciation of the role of financial analysis and analysts; and an awareness of the statistical characteristics of accounting numbers.
Find out more in the class outline of Accounting & Financial Analysis.
International Financial Markets & Banking
The aim of the class is to provide you with an understanding of the financial system and the roles and functions of financial markets and institutions. A particular emphasis is placed on understanding the roles of intermediaries such as banks and investment firms.
You'll develop an understanding of the various characteristics and roles of fixed income, equity, and foreign exchange markets. While some attention will be given to the UK financial markets, the global nature of financial markets will be widely discussed. This class aims to equip you with an awareness and understanding of financial markets and institutions in the context of the global economy. Particular emphasis will be placed on the role and contribution of the banking sector.
This class covers the reasons for, and nature of, of financial markets and institutions with a particular focus on banking, the global nature of these markets and their regulation.
Find out more in the course outline for International Financial Markets & Banking.
This class will provide an introduction to financial decision-making, and much of the relevant analysis will be developed from the standpoint of corporate finance. It'll explain how a company should decide on the investments to be undertaken to meet its objectives, generally assumed to be the maximisation of its value. It will be demonstrated that this will require a rate of return on its investments in excess of the return available in the capital market on equally risky financial investments. As a result, it will be necessary to develop an understanding of the capital market risk-return relationship. This will require an appreciation of the nature of risk and how this can be managed by the development of portfolios.
Even though the focus of the class will be on corporate finance, it'll also require an appreciation of how the risk-return tradeoff is determined in the capital market.
Find out more in the class outline for Principles of Finance.
Quantitative Methods for Finance
This class aims to provide an introduction to statistical techniques that are commonly used in finance, a basic understanding of econometric analysis, and an appreciation of the general role of quantitative methods in finance. The class will focus on the application of statistical techniques to examine empirical issues in finance, such as corporate finance and stock price analysis.
Find out more in the class outline for Quantitative Methods for Finance.
Core classes
The class aims to give you an understanding of the practice of external financial reporting in the context of the quoted company. It emphasises the role of professional judgement in preparing financial statements. Financial reporting lies at the heart of corporate governance.
This is a vitally important area that creates opportunities for debate and discussion. The ongoing globalisation of accounting regulations means that it is possible to conduct such a discussion with an international audience. This class provides an introduction to the preparation and analysis of financial statements in a form suitable for publication. It builds upon the semester 1 class Accounting and Financial Analysis.
The emphasis will be on the forces that have driven the development of standards and regulations and on the issues arising from the application of accounting standards.
Find out more in the course outline for Advanced Accounting.
Advanced Corporate Finance & Applications
The aim of this class is to discuss the different ways in which firms can raise funds, internally and externally, and the role of capital markets in determining the terms on which funding will be available. The costs and risks of difference sources of financing and the role of taxation will also be covered.
It will also provide you with a working knowledge of the leasing decision of a firm, of corporate financial planning, the management of working capital, the rationale for mergers and acquisitions, the implications of corporate governance, and issues related to corporate financial restructuring.
The class will cover the capital structure of companies, and their ability to raise finance through initial and seasoned equity capital issues. It will also examine mergers and acquisitions as major investments undertaken by companies, the firm's working capital policy, and their payout policy in the form of dividends and stock market buybacks. It will be conducted through a series of lectures and tutorials.
Find out more in the class outline for Advanced Corporate Finance & Applications.
The course aims to give you a foundation in the theory and practice of management accounting. It emphasises the role of the management accountant in helping the owners and managers of a business to make decisions.
Different accounting information is required for different purposes: conventional cost accounting emphasises product costs for the allocation of costs between the cost of goods sold and inventories; decision-relevant costs provide information to help managers make resource allocation decisions; and responsibility accounting, cost control and performance measurement focus on both financial and non-financial information.
This course provides an introduction to the theory and practice of management accounting. It covers management accounting principles and their relevance to the business environment. It further involves a detailed exploration of the uses of management accounting information in the financial decision making process.
Elective classes
Chose one from the following:
Portfolio Theory & Management
The aim of this class is to examine the Markowitz (1952) approach to optimal portfolio selection. The class explores issues relating to optimal portfolio choice and issues in passive and active fund management through the lens of the nature of variance, covariance, risk and return. The class introduces practical applications and an extension of basic theory.
Find out more in the class outline for Portfolio Theory & Management.
Empirical Methods in Finance
This class aims to build on the knowledge, understanding, and skills acquired in the Quantitative Methods in Finance class and extends it further, especially in the context of time series and panel data analysis. It focuses on applications in finance of econometric techniques and is extended to incorporate panel data analysis methods with their application in finance.
Find out more in the class outline for Empirical Methods in Finance.
Research projects
Prior to the start of the work on the projects classes are provided on research methodology for each project. These compulsory classes will provide the basis for the project work, the nature of research work in finance or accounting and the writing and structuring of research reports. The classes will not be assessed but attendance is compulsory.
Empirical Research Projects
For this project, you will be supplied with data relating to some issue in finance or accounting, and a preliminary list of hypothesis or questions to be addressed. You will be expected to expand the range of hypotheses to be considered and ways in which the hypothesis can be tested. Whilst all members of the class will consider the same issue the data sets will differ from one person to another.
By providing the data, and a broadly defined research agenda, the research project allow considerably more time to be spent on the analysis of the data and interpretation of results than is feasible in the context of a more conventional dissertation. While the challenge of identifying a research topic and the development of an appropriate data set are to a large extent eliminated it does allow the analytical work to be developed in more depth. The introductory class will review briefly the analysis and techniques that will be relevant for the research work to be undertaken.
Financial Analysis of a Company
This project requires that you undertake a financial analysis of a company from the standpoint of a potential investor and provide an evaluation of the investment potential of the company's shares. An assessment should be undertaken of the company's financial position and performance on the basis of both its financial statements and stock market performance. The discussion should also bring out clearly the financial policies of the company and how these impact on the company's performance.
This will require an evaluation of its capital expenditure programme, the form of financing adopted by the company, including an evaluation of its capital structure and its sources of equity and debt funding. You should differentiate between the use of internal sources of funding, in the form of retentions, and the new issues of equity, and also discuss the company's dividend policy to the extent that this is not covered by the discussion of its retention policy. In some companies it may be difficult to identify a consistent policy perspective on some of these issues – this can be documented and its implications assessed. The project should also provide an assessment of the company's recent stock market performance to put the current share price into context.
The returns achieved on the company's shares should be evaluated using an appropriate benchmark as well as the standard market ratios – the earnings yield, dividend yield, etc. The final objective of the project is an assessment of the value of the company and the investment value of its shares. Even the most experienced and capable security analysts find this a very difficult task, even though they may be monitoring a company's performance and prospects on a continuing basis. You are simply expected to build on the financial information and analysis you have undertaken to produce some tentative assessments of value. As the focus is on the use of financial information you are expected, firstly, to undertake a "fundamental analysis" of the company. Secondly, you are expected to use the various valuation models to provide insights into the determination of the company's market value.
Triple-accredited business school
Strathclyde Business School
Strathclyde Business School was founded in 1948 and is a pioneering, internationally renowned academic organisation with a reputation for research excellence.
One of four faculties forming the University of Strathclyde, SBS is a triple-accredited business school (AACSB, EQUIS and AMBA) and was the first business school in Scotland to achieve this accolade in 2004. The Business School is home to seven subject departments and a number of specialist centres, all of which collaborate to provide a dynamic, fully-rounded and varied programme of specialist and cross-disciplinary courses.
Strathclyde Business Network
As a postgraduate student at Strathclyde Business School, you may choose to join the Strathclyde Business Network, a student-led initiative that facilitates interaction with business and industry leaders.
The Network aims to foster knowledge sharing, facilitate discussion and enable networking opportunities with the very best business professional in industry. Every year the Network organises Glasgow Business Summit, which is the first-ever student-led business conference in Scotland and brings together students with leading businesses from across the UK.
Back to course
Entry requirements
Academic requirements

Minimum second class Honours degree, or overseas equivalent (view the entry requirements for your country) in:

accounting
economics
business studies
maths
statistics
computing

English language requirements

Students whose first language is not English must have a minimum of 6.5 IELTS score, with no individual score lower than 5.5. Get more information about the English language requirements for studying at Strathclyde.
How can I fund my course?
Go back
Scottish postgraduate students
Scottish postgraduate students may be able to apply for support from the Student Awards Agency Scotland (SAAS). The support is in the form of a tuition fee loan and for eligible students, a living cost loan. Find out more about the support and how to apply.
Don't forget to check our scholarship search for more help with fees and funding.
International students
We've a thriving international community with students coming here to study from over 140 countries across the world. Find out all you need to know about studying in Glasgow at Strathclyde and hear from students about their experiences.
Visit our international students' section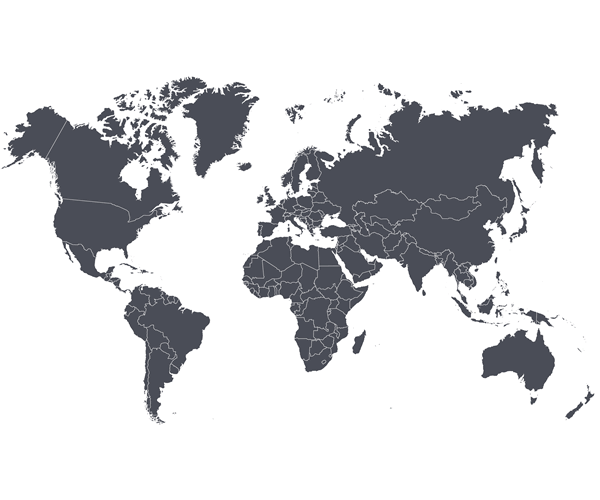 Back to course
Careers
This course is suitable for those intending to develop their careers in finance, broadly defined as:
corporate finance
security analysis
portfolio management
options and futures
treasury management
the functioning of financial institutions and markets
financial decision-taking in the public sector
Glasgow is Scotland's biggest & most cosmopolitan city
Our campus is based right in the very heart of Glasgow. We're in the city centre, next to the Merchant City, both of which are great locations for sightseeing, shopping and socialising alongside your studies.
Life in Glasgow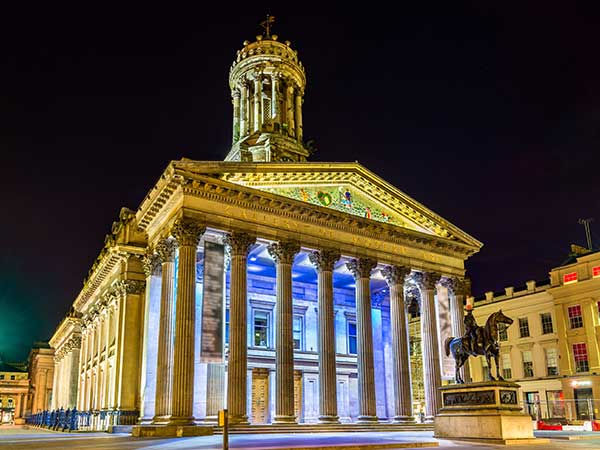 Have you considered?
We've a range of postgraduate taught and Masters courses similar to this one which may also be of interest.
Back to course
Fees & funding
All fees quoted are for full-time courses and per academic year unless stated otherwise.
Fees may be subject to updates to maintain accuracy. Tuition fees will be notified in your offer letter.
All fees are in £ sterling, unless otherwise stated, and may be subject to revision.
Annual revision of fees
Students on programmes of study of more than one year should be aware that tuition fees are revised annually and may increase in subsequent years of study. Annual increases will generally reflect UK inflation rates and increases to programme delivery costs.
Go back
Scotland

£15,400

England, Wales & Northern Ireland

£15,400

International

£27,650

Additional costs

Course materials

Textbooks do vary in price from around £40 to £100. The majority are provided free in the library or via the Virtual Learning Environment platform. For budgeting purposes, we recommend allowing £200 per academic year for books.

Other costs

students are required to print and soft bind their project submission. An average cost would be in the region of £10
graduation gown hire

Visa & immigration

International students may have associated visa and immigration costs. Please see student visa guidance for more information.

Available scholarships

Take a look at our scholarships search for funding opportunities.