Sign up to hear about upcoming events, news and scholarships related to this programme.
Key facts
Start date: September/January

Application deadline: August/December

Study mode and duration: 12 months part-time online

Registration deadline: end of September/end of January

Online delivery: 'live' interactive sessions and one-to-one support from experienced academic staff

Ranked: 3rd in UK for Education (The Sunday Times Good University Guide 2021)
Study with us
an internationally-recognised Master's level teacher professional development programme
this fully online course is ideal for teachers and teaching assistants currently working in international school settings
designed for those looking to advance their future career prospects and to improve their quality of teaching
explore key aspects of learning and teaching in the context of a 21st century multilingual and multicultural landscape
aimed at deepening your understanding of educational issues, our course will enable you to apply innovative pedagogical ideas with immediate classroom impact
develop your professional knowledge and skills by giving you an opportunity to conduct a small-scale action research project that will inform your own practice
the international PGCE is also known as the iPGCE, PGCEi, PGCiE and PGCE IDL
Back to course
Why this course?
The Postgraduate Certificate in Education (International) or iPGCE is a fully online Master's level teacher professional development programme. Whether you're just starting out in your teaching career, or are keen to take your skills to the next level, the iPGCE offers fantastic learning opportunities. You'll have the opportunity to apply what you learn from the iPGCE to your own classroom as well as the wider community.
This is ideal for teachers and teaching assistants working in international school or bilingual school settings. To study the iPGCE you must have secured a teaching post at a school before the programme start date and be able to demonstrate support from your own school. We have students on this programme currently working in international schools around the world: Spain, Germany, Portugal, Belgium, Italy, South Africa, UAE, Pakistan, China, Vietnam, Thailand, Malaysia and Indonesia.
The course aims to develop your professional knowledge and skills by linking current debates in education to your practice. You can choose a specialised area: Early Years, Primary Education, Secondary Education (subject-specific), according to your interests and experience.
The Postgraduate Certificate in Education (International) is delivered by our academic staff who bring a wide range of experience and expertise in education. Many are internationally recognised experts in educational research.
The programme also offers a route into a full Master's degree and a research-orientated career.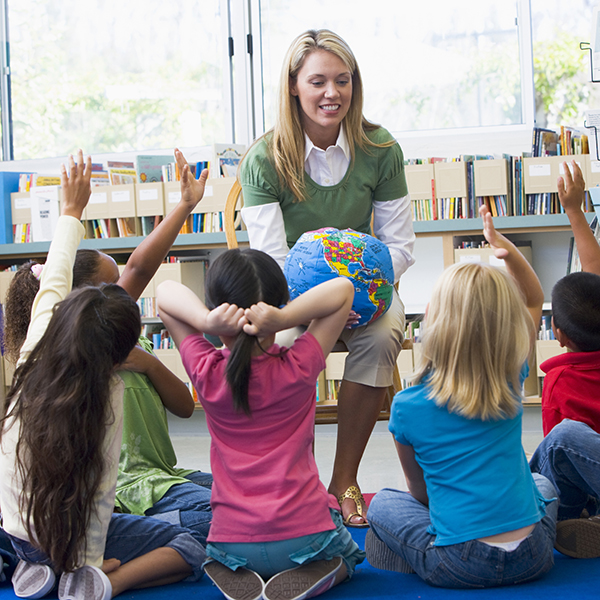 Interested in postgraduate study?
At the Faculty of Humanities and Social Sciences, our friendly and knowledgeable team will be available to provide you with all the information you need to kick-start your postgraduate journey at the University of Strathclyde. Register for upcoming events below:
What you'll study
You'll undertake the following three Masters-level modules:
International Education: Issues, Debates & Challenges
Learning, Teaching & Professionalism in International Contexts
Practitioner Enquiry for Professional Learning
Successful completion of these modules leads to the award of the Postgraduate Certificate.
Learning & teaching
The programme is presented fully online with 'live' interactive lectures designed and delivered by experienced academic staff who also teach on our BA and PGDE Primary and Secondary Education programmes.
Lectures are supplemented by online tutorials and small-group seminars. For some elements, you'll receive one-to-one support from tutors.
You'll benefit from attending two course support conferences, which provide the opportunity for you to meet and work with the tutors in groups and on an individual basis.
Assessment
The programme will be assessed by written assignments, presentations, video analysis, practical team and individual projects.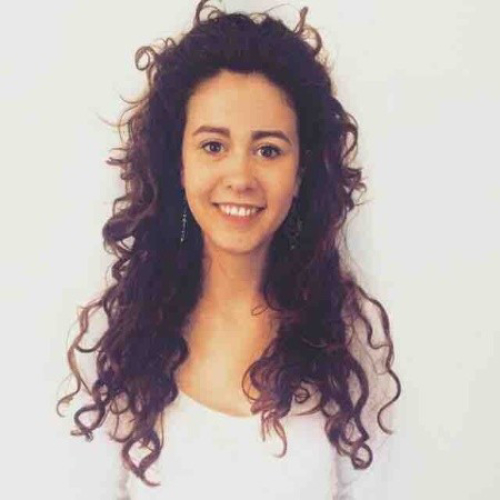 The PgCert gave me the opportunity to potentially work anywhere in the world, giving me the freedom to choose who I want to be as a person. It shaped my beliefs as an educator and made me a better teacher.
Marta Jane Perinon
Frequently asked questions
Timetable information
There is one live session that you'll attend each week for two hours. We have asynchronous lectures and tasks to be completed before each live session. Note that reading weeks are built into each module to give students time to prepare for their assessments.
We have classes that run at two different times each week. You can attend the class that suits your work life best.
All of our students are teachers or teaching assistants so attend at the time that suits their school day. The learning is closely aligned to your own teaching practice so should augment what you are already doing in school. Our current class are gaining a lot from this pre-tutorial preparation.
Project & assessment information
There are three separate modules with three specific assignments. There is no additional overall assessment for the award. We meet on Zoom each week for the live sessions. We have team tasks, presentations and formative assessment built into these tutorials to support our students' learning.
Additional information on course structure
All the modules are designed to help you explore your own practice. Even the Education Studies module, which is more theoretical, is based on the practice in your school and classroom. If you plan to start in January you'll start with a module focusing on pedagogy, then complete a research module and undertake the Education Studies module in September. Students who start in September start with the Education Studies module.
Are there any course specific stipulations such as number of teaching hours to pass?
Because we only have teachers and teaching assistants on our course we do not accept students who need to find their own placement. This is a Postgraduate Certificate taught at Master's level that's designed to help people teaching in schools to enhance their professional and academic practice. If you're an EAL teacher and teach full-time (or close to full-time) in school you'll benefit from this programme. It has been designed to allow international teachers to learn at Master's level while developing their professional knowledge, understanding and skills. Our postgraduate courses are designed to allow students to see an immediate impact on their thinking and their practice.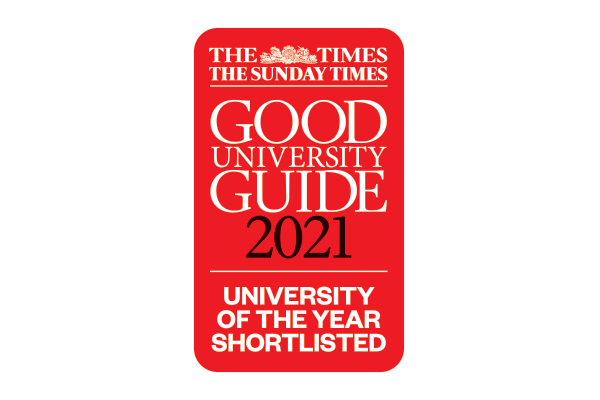 The Times / The Sunday Times Good University Guide 2021. University of the Year shortlisted.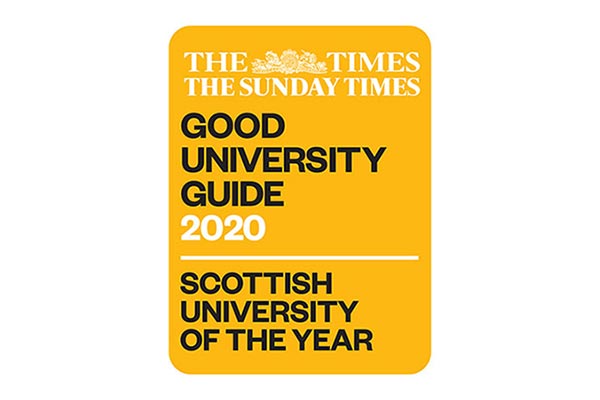 The Times & Sunday Times Good University Guide 2020 - Scottish University of the Year.
International Education: Issues, Debates & Challenges
This module explores the aims, purposes and values of education in your own country using examples of other international contexts for comparison. The content of this module draws on current research and allows you to critically evaluate and discuss the impact of educational policy on learning and teaching. You'll debate the complexities of education through an international and comparative lens.
Learning, Teaching & Professionalism in International Contexts
In this module, you'll develop your pedagogical skills and learn about innovative approaches to teaching. You'll also reflect on a range of strategies for teaching specific subject areas in your own settings. You'll see the immediate impact of your pedagogical practices in pupils' learning.
Practitioner Enquiry for Professional Learning
This module develops students' dispositions of systematically scrutinising their knowledge and understanding about the complex relationship between theory and practice. You'll learn how to conduct investigations of an educational nature and ways of evidencing its impact on learners and professional practices. From this, you'll conduct an independent practitioner enquiry project.
Back to course
Entry requirements
Academic requirements/experience

Undergraduate degree with at least a 2:1 or degree lower than this with professional experience working in an education related setting.

Applicants will already be working in an educational setting as teaching assistants, teachers, Head of Department, Senior Managers or other professional roles.

English language requirements

Please check our English requirements before making your application.
Back to course
Fees & funding
All fees quoted are per academic year unless stated otherwise.
Go back
| | |
| --- | --- |
| iPGCE | £4,650 |
| Visa and immigration | International students may have associated visa and immigration costs. Please see student visa guidance for more information. |
Chat to a student ambassador
If you want to know more about what it's like to be a Humanities & Social Sciences student at the University of Strathclyde, a selection of our current students are here to help!
Our Unibuddy ambassadors can answer all the questions you might have about courses and studying at Strathclyde, along with offering insight into their experiences of life in Glasgow and Scotland.
Chat to a student ambassador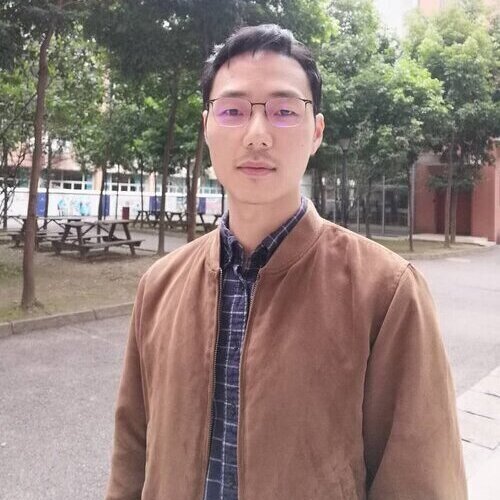 I chose the iPGCE offered by the University of Strathclyde as it is highly recommended and rated.
Dun Wang