School of Education Doctorate Showcase (Saturday 26 February 2022, 10am-1pm)
This is a free online event for prospective and current PhD/EdD students in the School of Education at the University of Strathclyde.
Back to course
Research opportunities
The nine main research groups within the School of Education are discrete entities that are complementary. There are several topics within each theme, and it may be that colleagues align themselves with more than one research theme and that research cuts across all the research areas we're looking at.
A key focus in considering these themes is the policy context in which the School of Education is situated. A major driver in current Scottish education is around closing the attainment gap and reducing inequality. The research themes address this issue in a range of ways.
You can study an MPhil over the course of one year or a PhD over the course of three or four years.
You can also study for a Doctorate of Education (EdD), a taught professional doctorate with a range of specialist pathways which allow you to tie your doctorate studies explicitly to your professional experience.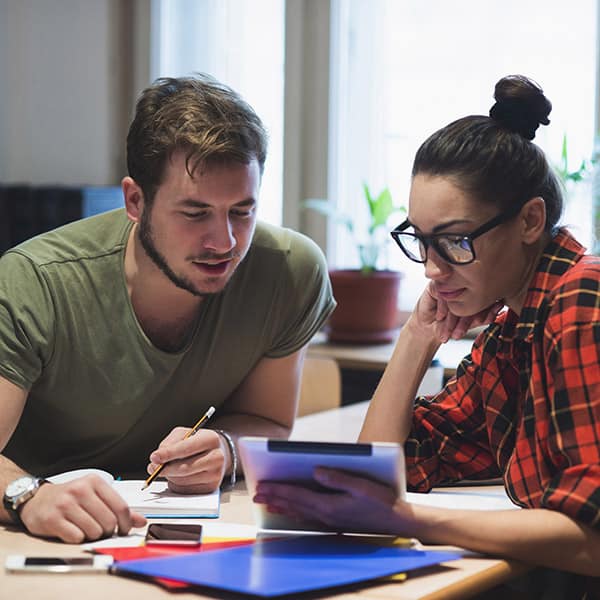 Back to course
Fees & funding
All fees quoted are per academic year unless otherwise stated.
Entrants may be subject to a small fee during the writing up period.
Go back
Scotland

2022/23: TBC
2021/22: £4,500

England, Wales & Northern Ireland

2022/23: TBC
2021/22: £4,500

International

£15,150

Additional costs

Course materials

Printing is provided free in the Graduate School.

Most books can be borrowed from the library or by inter-library loan. Students may decide to buy a limited number of key text which they may be able to purchase second hand. Students in years one and two may spend £150-£200. Years three and four are writing years, so less so.

Placements & field trips

When required, from £50 to £300 per year, though some assistance is provided from the Faculty's Research Support Fund.

Other costs

thesis binding - approx. £30
pen drives - approx. £20

Postgraduate research opportunities

Search for all funded and non-funded postgraduate research opportunities.

Funding

Check our scholarship search for funding opportunities available.
Please note: the fees shown are annual and may be subject to an increase each year.
*Fees have not yet been set by research councils.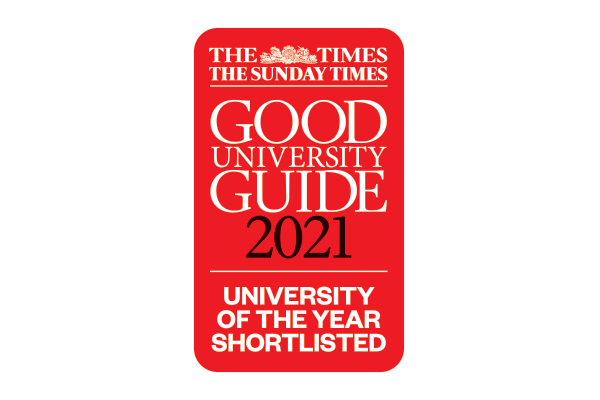 The Times / The Sunday Times Good University Guide 2021. University of the Year shortlisted.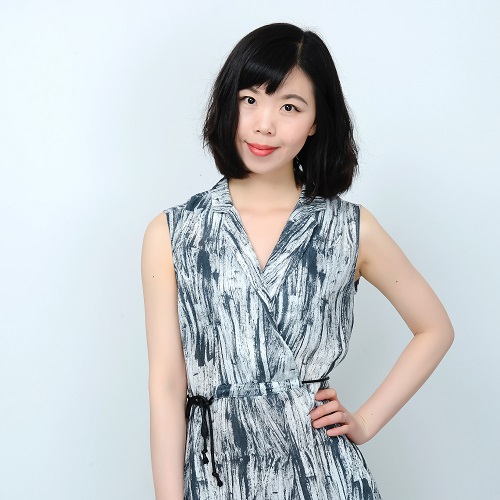 As a lecturer, I feel that I am now better prepared to help young people, particularly future teachers, to move out of their own little bubble, to appreciate differences or diversity in the world as well as in their own countries, communities and classrooms and promote international understanding among their students.
Dr Huaping Li
Our research
Research in education places a strong emphasis on collaboration and cross-disciplinary working. Education at Strathclyde produces leading research focused on nine overlapping themes with national and international relevance:
additional support needs and autism
educational and social practices in curricular subjects
equity and achievement
health and wellbeing
languages education
methodologies for change
professional learning, identity and enquiry
rights, citizenship and dialogue
education, philosophy and culture
Back to course
Supervisors
Name
Areas of expertise
Dr Paul Adams

education policy
pedagogy
PSHE and citizenship
educational theorising
positioning theory

Dr Lorna Arnott

early years education and early experiences
young children and technology (digital childhoods - particularly young children)
innovative methodologies (particularly consulting with children and child-centred approaches)
creative play and young children's creativity
young children's peer cultures and social play

Dr Dario Banegas

content and language integrated learning (CLIL)
initial english language teacher education
culturally-sustaining pedagogies in TESOL
curriculum and materials development in second language education
language teaching research

Dr Farid Bardid

motor development and learning
health-related factors of children's motor skills and physical activity (esp. psychosocial and cognitive factors)
developmental trajectories of health (esp. motor skills and physical activity)
pedagogy in physical activity, physical education and sports
development and evaluation of movement programmes

Dr Anna Beck

teacher education reform and educational change
educational politics and policy, policy-making, policy networks, democratic network governance
methodological approaches: actor-network theory, network ethnography, interviewing policy 'elites'
teacher professionalism, teacher agency and 'teachers as researchers'
teacher attitudes to inclusion

Dr Ingeborg Birnie

Gaelic (medium) education
language policy in education
minority languages in education
bilingualism in education and society
language learning and teaching (including CLIL)

Dr Maddie Breeze

gender, sexuality, feminist and queer theory
sociology of emotions, feeling, and affect
sociology of education, sociology of knowledge
youth studies, political participation, citizenship, social change
ethnographic methods, participatory and creative methods

Dr Claire Cassidy

philosophy with children/practical philosophy
children and childhood studies
human rights education/children's rights
children's voice, participation, and citizenship
inquiry and critical thinking

Dr Lee Coutts

education policy conceptions and policy analysis
Scottish education and curriculum policy
positioning theory
further education and Scotland's colleges

Prof John Davis

early childhood
inclusion
disability
integrated working
social justice
anti-discrimination and rights.

Dr Angela de Britos

bilingualism and bilingual education
biculturalism and cultural studies
English as an additional language/ ESOL
immigrants, refugees and asylum seekers
teaching and learning of modern (foreign) languages

Prof Jonathan Delafield-Butt

autism, infant and child development
intersubjectivity, embodiment, social and emotional development
serious games in learning and assessment
machine learning and data science analytics
interdisciplinary research between engineering, psychology, psychiatry, and education

Dr Jane Essex

STEM education
inclusion/ disability
outreach
teacher education

Dr Morag Findlay

pedagogical content knowledge (PCK)
physics education
science education (primary and secondary)
STEM education (secondary)
literacy in science

Dr Katja Frimberger

informal art-making practices (film & theatre) and education
phenomenological research into pedagogical practice - with the aim to understand the lived experience of education (as embodied, relational, spatial practice)
philosophical/methodological questions around the arts in/as education

Dr Ismail Ghita

mathematics education
education in the Middle East

Dr Navan Govender

critical literacies
multiliteracies, multimodalities and critical visual literacies
transmodality
gender and sexual diversity in representation
critical (multimodal) discourse analysis
social semiotics
social justice education

Dr Alan Huang

second/foreign language learning and teaching
metacognition and learning
teacher professional learning
educational technology
TESOL and applied linguistics

Dr Sharon Hunter

educational studies
Sada and Surrealism, queer theory, and the work of Georges Bataille
inclusion, human rights and social sustainability

Dr Mariya Ivancheva

higher education, leadership and management
academic and teaching labour
digital education and automation
gender/race/class/intersectional inequalities and social justice in education
global historical and geopolitical topics in education including socialist/alternative experiments

Dr Thomasz John

TESOL and intercultural communication
globalisation/internationalisation of higher education
global English and English as a medium of instruction
social justice in English language teaching
curriculum and materials development in second language education

Dr Karsten Kenklies

LGBT issues in educational theory (conceptual or historical non-empirical research)
intercultural comparison in educational theory (conceptual or historical non-empirical research)
hermeneutic pedagogy (conceptual or historical non-empirical research)
aesthetics & educational theory (conceptual or historical non-empirical research
Japanese education (conceptual or historical non-empirical research)

Professor Aileen Kennedy

teacher professional learning & development
teacher education policy and reform
teacher professionalism
teacher education for social justice
teacher education quality

Prof David Kirk

curriculum development and change
curriculum history
models-based practice in physical education
Bernstein and the social production of pedagogic discourse

Dr Markus Klein

social inequalities in education
child development
social mobility
comparative research
secondary data analysis

Dr Dillion Landi

gender and LGBTQIA+ studies
health and physical education
qualitative methods
sexuality education
sociology of education

Dr David Lewin

philosophy of education
technology and education (conceptual and philosophical approaches particularly)
religion, spirituality and education
mindfulness and contemplative practices
ethics, values, virtues and moral education

Dr Helen Marwick

social and emotional development
communicative and imaginative development
autism - communication, conceptual development, imagination, play
children's and young people's mental health and well-being
early years wellbeing and relationships

Dr Joan Mowat

social and emotional behavioural difficulties
inclusion and inclusive practice
school climate and ethos promoting positive relationships, school discipline, motivation, self-esteem, self-efficacy, resilience, socio-economic disadvantage, marginalisation, stigmatisation and labelling
issues around marginalisation, stigmatisation and labelling
educational leadership

Joanna McPake

bilingualism and bilingual education
language learning and teaching
Gaelic-medium education
minority language revitalisation
language education policy

Dr Zinnia Mevawalla

social inclusion in early childhood
inclusive education in the early years
social justice education in early childhood
resistance and dignity work in the early years
critical qualitative research methods for listening to children

Dr Iain Moore

STEM Education
management and leadership
pupil leadership
digital pedagogy

Dr Stavros Nikou

learning technologies
mobile and ubiquitous learning
technology acceptance
teacher digital competencies
STEM education

Professor João M Paraskeva

educational theory, policy and reform
critical theory
anti-colonial and decolonial theories
identity, inclusion, difference and equity
advanced/itinerant curriculum theory
higher education

Professor Ian Rivers

equalities/diversity
mixed methods
bullying and harassment
health and education
children's understanding of politics

Dr Anna Robinson

autism, disability and mental health
trauma
empathy informed approaches to practice
expressive and creative arts for self-representation
autistic voice, rights, inclusion

Dr Saima Salehjee

STEM education
identity (science identity)
narrative identity and weight of culture
transformative learning

Dr Eugenie Samier

educational and public administration (emotional, political, maladministration, ethical dimensions, identity, policy, organisation studies)
leadership (critical theory, feminist, authentic, cross-cultural, historical, biographical)
international and comparative (with a specialisation in Islamic, neoliberalism, globalisation, populism critiques)
qualitative, indigenous and culturally sensitive research methods
postcolonial studies & cultural security studies in education

Dr Rebekah Sims

mixed-methods research
TESOL
practitioner enquiry
culturally sustaining pedagogies

Dr Edward Sosu

socioeconomic disadvantage and educational trajectories
developmental trajectories in childhood
teacher beliefs and teacher effectiveness
quantitative methods

Prof Yvette Taylor

sexuality (including identities, citizenship)
gender
class (identities, spaces, inequalities, cultures)
religion
educational inequalities (especially gender, class, sexuality, religion)

Prof Kate Wall

school-university research partnership
student perspectives on all aspects of education
visual methodologies (especially for eliciting the views of young children)
innovative pedagogies for developing metacognition
professional learning through practitioner enquiry

Dr Claire Wilson

inequalities, diversity, and inclusion
developmental disability and inclusive practice (primary, secondary, and higher education)
beliefs and experiences of inclusion (parental, teacher and/or student)
bullying
mental health and the role of schools

Dr Yuchen Wang

inclusion and diversity in education
student/pupil voice
international development
technology
research engagement and impact
Back to course
Support & development
The Graduate School
The Graduate School is a friendly and supportive study environment for research students studying subjects within Humanities & Social Sciences.
Our staff will support you through your studies and you'll become part of a community of students who get involved with our workshops, seminars and competitions.
Postgraduate Certificate in Researcher Professional Development (PgCert RPD) for MPhil/MRes
Our PgCert RPD programme aims to ensure you get the most out of your current research activities at Strathclyde and helps you prepare for your future career as a researcher.
We'll help you recognise and develop your transferrable skills that'll have a positive impact on your research, now and in the future.
International students
We've a thriving international community with students coming here to study from over 100 countries across the world. Find out all you need to know about studying in Glasgow at Strathclyde and hear from students about their experiences.
Visit our international students' section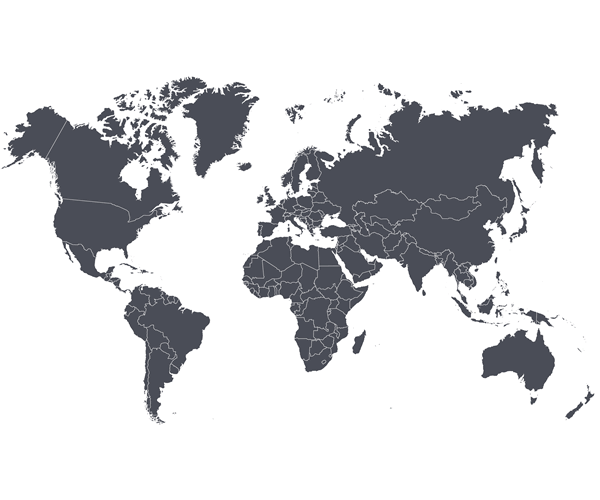 Postgraduate research at the Strathclyde Doctoral School
The Strathclyde Doctoral School provides a vibrant and comprehensive student-centred research and training environment in order to grow and support current and future research talent. The School encompasses our four faculties and is committed to enriching the student experience, intensifying research outputs and opportunities, and ensuring training is at the highest level. As a postgraduate researcher, you'll automatically become a member of the Strathclyde Doctoral School.
Find out more about the Doctoral School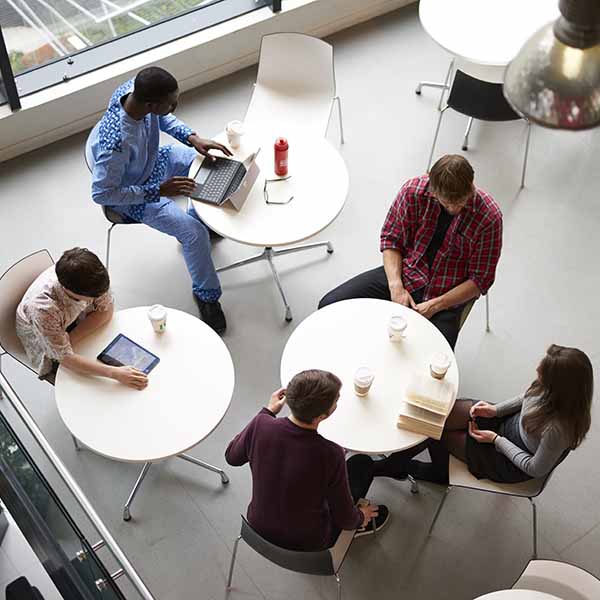 Interested in undertaking a postgraduate research degree at Strathclyde?
Download our step-by-step guide on how to submit your application.
Back to course
Apply
You can apply for a postgraduate research degree at any point in the year. We strongly advise that you contact one or more potential supervisors or the Postgraduate Research Director, Professor Kate Wall, before completing the online application. Go to the supervisors tab above and see below for further information.
Entry requirements
Normally, a Masters degree from a recognised academic institution and at least one year of full-time experience (or equivalent) in a professional field with an educational dimension.
The application
During the application you'll be asked for the following:
your full contact details
transcripts & certificates of all degrees
proof of English language proficiency (IELTS 6.5 in writing & reading required) if you're applying as an international student
two references, one of which must be academic
funding or scholarship information
research proposals of 1,500 to 2,000 words in length, detailing the subject area & topic to be investigated
By filling these details out as fully as possible, you'll avoid any delay to your application being processed by the University.
Supervisors
You'll need to identify your research supervisor before you finalise your application, preferably as soon as possible.
When you've identified a potential supervisor, based on how well your research interests match theirs, drop them an email to introduce yourself. In the email, make sure you attach a draft of your research proposal along with a copy of your CV. Don't worry about how rough your research proposal may be at this stage – you'll have help from the School of Education to refine it. If your chosen supervisor is available to work with you, they'll confirm this and nominate a potential second supervisor. As soon as a second supervisor is confirmed, an offer of study will be sent to you through Pegasus, our online application system.
When you accept our offer, you'll receive a full offer in writing via the email address you provide.
Accepting an offer
Once you've accepted our offer, we'll need you to fulfil any academic, administrative or financial conditions that we ask.
UK or EU students
If you're applying as a UK or EU student, you'll then be issued with your registration documentation.
Start date

:

Oct 2021 - Sep 2022
Education
full-time
Start date

:
Oct 2021 - Sep 2022
Start date

:

Oct 2021 - Sep 2022
Education
part-time
Start date

:
Oct 2021 - Sep 2022
Start date

:

Oct 2022 - Sep 2023
Education
full-time
Start date

:
Oct 2022 - Sep 2023
Start date

:

Oct 2022 - Sep 2023
Education
part-time
Start date

:
Oct 2022 - Sep 2023
Start date

:

Oct 2021 - Sep 2022
Education
full-time
Start date

:
Oct 2021 - Sep 2022
Start date

:

Oct 2021 - Sep 2022
Education
part-time
Start date

:
Oct 2021 - Sep 2022
Start date

:

Oct 2022 - Sep 2023
Education
full-time
Start date

:
Oct 2022 - Sep 2023
Start date

:

Oct 2022 - Sep 2023
Education
part-time
Start date

:
Oct 2022 - Sep 2023
Start date

:

Oct 2023 - Sep 2024
Education
part-time
Start date

:
Oct 2023 - Sep 2024
Start date

:

Oct 2023 - Sep 2024
Education
part-time
Start date

:
Oct 2023 - Sep 2024
Start date

:

Oct 2023 - Sep 2024
Education
full-time
Start date

:
Oct 2023 - Sep 2024
Start date

:

Oct 2023 - Sep 2024
Education
full-time
Start date

:
Oct 2023 - Sep 2024