Key facts
Start date: September

Study mode and duration: 12 months full-time, 24 months part-time
Study with us
gain hands-on experimental research experience using modern instrumentation
suitable for those with science or engineering background wanting to gain a vocational degree
establish a foundation for an optics-related PhD
explores the versatile field of optical technologies which supports many aspects of modern society
optical technologies are expected to be a key enabling technology of the 21st century
Back to course
Why this course?
Optics and photonics are considered to be one of the most important key enabling technologies of the 21st century. The term "Photonics" stresses that the particle aspects of light are crucial in the generation, manipulation, transmission and detection of light and its applications. The course provides the opportunity to explore and master a large range of photonic technologies, enabling you to put devices in the context of an optical system and/or application. The course is based on the strong record of photonic technologies across research divisions in the Department of Physics in collaboration with:
You'll put the knowledge gained in the taught components to use in a cutting-edge research project.

Chat to a student ambassador
If you want to know more about what it's like to be a Science student at the University of Strathclyde, a selection of our current students are here to help!
Our Unibuddy ambassadors can answer all the questions you might have about courses and studying at Strathclyde, along with offering insight into their experiences of life in Glasgow and Scotland.
Chat now!
What you'll study
The course consists of two semesters of taught classes followed by a three-month research project (MSc students only).
You can choose classes relevant to your career interests from a wide range of topics including:
photonics and photonic materials
nanosciences
optics at the physics-life sciences interface
laser-based plasma physics
quantum optics and quantum information technology
Learning & teaching
Our teaching is based on lectures, tutorials, workshops, laboratory experiments, and research projects.
Assessment
The assessment of most taught modules is based on a written examination and continuous coursework (about 20%), and, in some modules, an oral examination. The final project is assessed mainly by a report supplemented by a talk, an oral examination (viva) and an assessment of the performance and engagement during the project by the supervisor.
Student competitions
The Department of Physics MSc Excellence Prize
This will be awarded to a meritorious student of at least distinction level on any MSc course offered by the Department. It will be awarded to the student who achieves the highest credit weighted average over the whole course portfolio.
The Department of Physics MSc Prize
This will be awarded to a meritorious student of at least distinction level on any MSc course offered by the Department. It will be awarded to the student who achieves the highest mark for the MSc Project.
Facilities
This course is run by the Department of Physics. Departmental facilities include:
well-equipped optical labs for semiconductor photonics, semiconductor spectroscopy and fluorescence lifetime analysis.
the Ultrafast Chemical Physics lab with state-of-the-art femtosecond laser systems for multi-dimensional IR spectroscopy
cutting edge high power laser research with SCAPA, the highest power laser in a UK university
a scanning electron microscopy suite for analysis of hard and soft matter
access to top-of-the-range high-performance computer facilities
industry standard cleanroom in the Institute of Photonics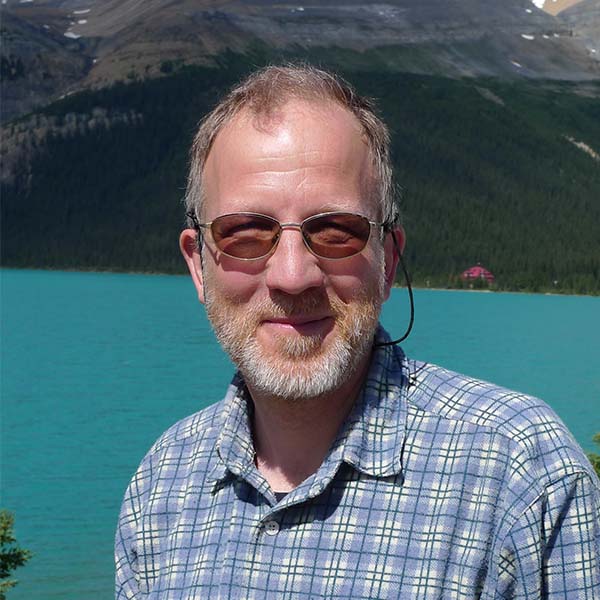 It's wonderful to help young people to acquire skills and independent judgment. We enjoy witnessing their development as they become 'Masters' in Photonics'.
Professor Thorsten Ackemann
Semester 1
Topics in Photonics: Laser & Nonlinear Optics (20 credits)
You'll study laser physics, laser optics and nonlinear optics as required for the work in many photonic labs.
Semester 1 & 2
Physics Skills (20 credits)
You'll gain necessary skills in IT, working with literature, data analysis, and written and oral communication to support a great learning experience in your programme.
Semester 2
Advanced Photonics Devices (20 credits)
You'll study advanced photonics devices including their principles and applications (quantum confinement, waveguide optics, photonic and electronic bandgaps, photonic crystals).
Summer
You'll gain experience of research techniques by performing an open-ended cutting-edge research project that runs over summer after the taught component of the MSc. The topic may be from a programme relevant field in physics or its interdisciplinary applications. Students with the corresponding ambition and relevant qualification will be supported to find an alternative placement in chemistry or an industrial placement but this depends on availability. The work is normally carried out in the research laboratories under the individual supervision of an experienced researcher.
In Semester 1 you are required to take one elective module
In Semester 2 you are required to take two elective modules
Semester 1
Research Skills (20 credits)
You'll gain core skills needed to obtain research funding and successfully manage the resulting research in both an academic and a commercial environment.
Introductory Nanoscience (20 credits)
You'll learn basic concepts relating to nanoscale physics and techniques associated with production and characterisation of nanomaterials/nanostructures, as well as their potential impact in engineering, energy and healthcare.
Photonics Materials & Devices (topics in solid state physics) (20 credits)
You'll study semiconductor physics, semiconductor electronics and semiconductor photonics with an outlook on micro and nano-structures and current hot topics.
Semester 1 & 2
Optical Communication (Photonic Systems) (20 credits)
You'll gain a basic conceptual understanding and working knowledge of fibre optic communications systems and their component parts addressing basic principles, engineering, design and performance limits.
Semester 2
Advanced Topics in Photonics: Ultrafast Physics & Plasmas (20 credits)
You'll study laser-plasma interaction, in particular with very high power and ultrashort pulses, and the resulting applications in radiation sources from the terahertz to the X-ray region, laser fusion and laser-based particle acceleration.
Experimental Laboratories (20 credits)
You'll carry out open-ended practical work in the laboratory conveying the basic skills of instrument handling, data management, record keeping, and develop report-writing and oral presentation skills. You're required to complete two experiments selected from a range of topics.
Advanced Nanoscience 1: Imaging & Microscopy (20 credits)
You'll study spectroscopy, imaging and microscopy techniques associated with modern nanoscience such as:
fluorescence methods
single molecule imaging and microscopic techniques
atomic force microscopy (AFM)
electron microscopy
Back to course
Entry requirements
Academic requirements

Minimum second-class Honours degree, or international equivalent, in physics or a related subject, eg Engineering Physics, Electrical and Electronics Engineering, Chemistry, Biology, Ophthalmology, Material Science, Astronomy.

Applicants from an engineering or life science discipline need to have had sufficient exposure to quantum mechanics and solid state physics, eg by semi-conductor technology courses, or need to demonstrate that they can acquire the necessary background. Contact us about your application and the possibility of conversion courses

English language requirements

You must have an English language minimum score of IELTS 6.0 (with no component below 5.5).

We offer comprehensive English language courses for students whose IELTS scores are below 6.0. Please see ELTD for full details.

As a university, we now accept many more English language tests in addition to IELTS for overseas applicants, for example, TOEFL and PTE Cambridge. View the full list of accepted English language tests here.
Pre-Masters preparation course
The Pre-Masters Programme is a preparation course held at the University of Strathclyde International Study Centre, for international students (non EU/UK) who do not meet the academic entry requirements for a Masters degree at University of Strathclyde. The Pre-Masters programme provides progression to a number of degree options.
Upon successful completion, you'll be able to progress to this degree course at the University of Strathclyde.
Back to course
Fees & funding
All fees quoted are for full-time courses and per academic year unless stated otherwise.
Fees may be subject to updates to maintain accuracy. Tuition fees will be notified in your offer letter.
All fees are in £ sterling, unless otherwise stated, and may be subject to revision.
Annual revision of fees
Students on programmes of study of more than one year should be aware that tuition fees are revised annually and may increase in subsequent years of study. Annual increases will generally reflect UK inflation rates and increases to programme delivery costs.
Go back
Scotland

£10,800

England, Wales & Northern Ireland

£10,800

International

£26,100

Available scholarships

Take a look at our scholarships search for funding opportunities.

Additional costs

If you are an international student, you may have associated visa and immigration costs. Please see student visa guidance for more information.

All recommended textbooks are available in the library (and some freely available as online resources). However you may wish to purchase your own copies. There are computers in the library and teaching labs but having access to your own laptop will be beneficial.
How can I fund my course?
Go back
Scottish postgraduate students
Scottish postgraduate students may be able to apply for support from the Student Awards Agency Scotland (SAAS). The support is in the form of a tuition fee loan and for eligible students, a living cost loan. Find out more about the support and how to apply.
Don't forget to check our scholarship search for more help with fees and funding.
International students
We've a thriving international community with students coming here to study from over 140 countries across the world. Find out all you need to know about studying in Glasgow at Strathclyde and hear from students about their experiences.
Visit our international students' section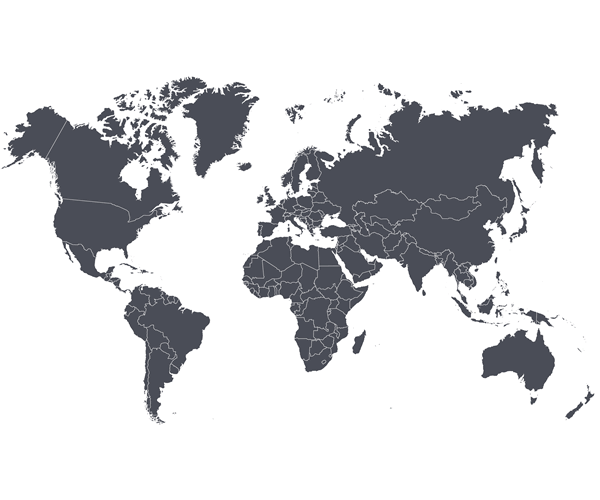 Back to course
Careers
The course gives you a thorough basis for a successful job in the photonics, optical and life sciences industries. It provides the basis to excel in more interesting and challenging posts.
The course can also be an entry route into an optics-related PhD programme.
Over the years, many of Strathclyde's optics and photonics graduates have found successful employment at the large variety of local laser and optics companies as well as with national and international corporations.
Success story: Iain Neil
Iain Neil graduated from Strathclyde in Applied Physics in 1977 and is an optical consultant, specialising in the design of zoom lenses for the film industry. He has received a record 12 Scientific and Technical Academy Awards, the most for any living person.
Glasgow is Scotland's biggest & most cosmopolitan city
Our campus is based right in the very heart of Glasgow. We're in the city centre, next to the Merchant City, both of which are great locations for sightseeing, shopping and socialising alongside your studies.
Life in Glasgow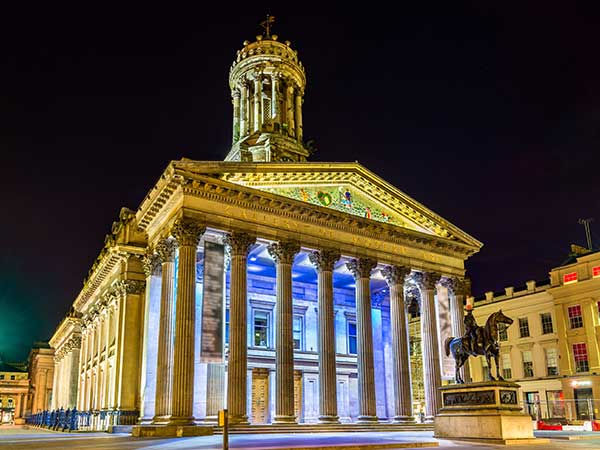 Have you considered?
We've a range of postgraduate taught and Masters courses similar to this one which may also be of interest.
Optical Technologies (MSc)