Back to course
Research opportunities
You can study an MPhil over one year or a PhD over three years, with the option of studying on a part-time basis.
The Speech & Language Therapy Team in the School of Psychological Sciences & Health host a well-established Doctoral Training Centre (DTC) in Communication Disorders. This multidisciplinary centre focuses on a wide range of aspects related to the study of speech, language and voice characteristics of typical as well as impaired populations across their lifespan, in order to further our understanding of these issues and impact positively on people's lives.
We offer supervision in a wide range of communication related areas, including issues such as:
speech sound disorders
voice
dementia
autism
stroke
motor speech disorders
In addition, we have expertise in investigating speech patterns in healthy populations, including first and second language learners, and offer supervision in more linguistically aligned areas of study, such as language acquisition, socio-linguistics and phonetics.
As postgraduate research student in Applied Linguistics you will have access to a significant pool of technical resources, including labs for speech & movement analyses, signal processing; systems for eye tracking, or EEG. The supervisory pool spans all four University faculties, which provides you with access to the highest level of academic expertise to support your studies.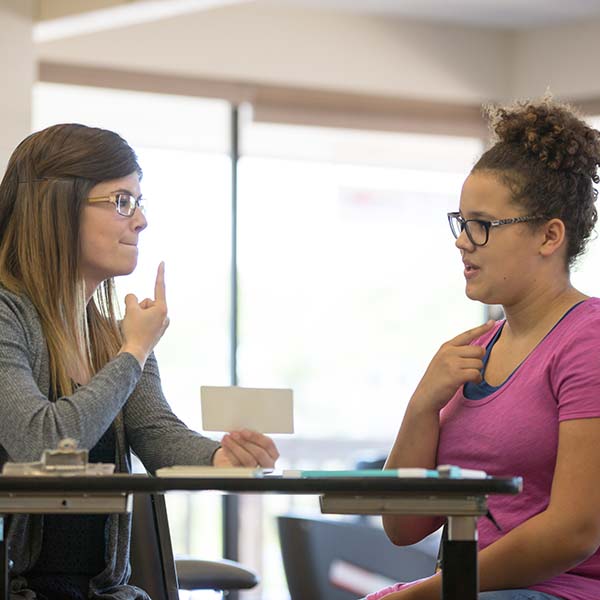 The Applied Linguistics programme is intended for students from a linguistics background or those who have an interest in communication disorders but who have not completed a qualifying degree in speech and language therapy (SLT). If you have an SLT qualification you can register for the Speech and Language Therapy pathway if this is preferable.
Prospective Applied Linguistics students should develop proposals to match areas of research expertise held by members of staff* and are encouraged to contact potential supervisors in advance of their application.

Back to course
Fees & funding
All fees quoted are per academic year unless otherwise stated.
Entrants may be subject to a small fee during the writing up period.
Please note: the fees shown are annual and may be subject to an increase each year.
Postgraduate research at the Strathclyde Doctoral School
The Strathclyde Doctoral School provides a vibrant and comprehensive student-centred research and training environment in order to grow and support current and future research talent. The School encompasses our four faculties and is committed to enriching the student experience, intensifying research outputs and opportunities, and ensuring training is at the highest level. As a postgraduate researcher, you'll automatically become a member of the Strathclyde Doctoral School.
Find out more about the Doctoral School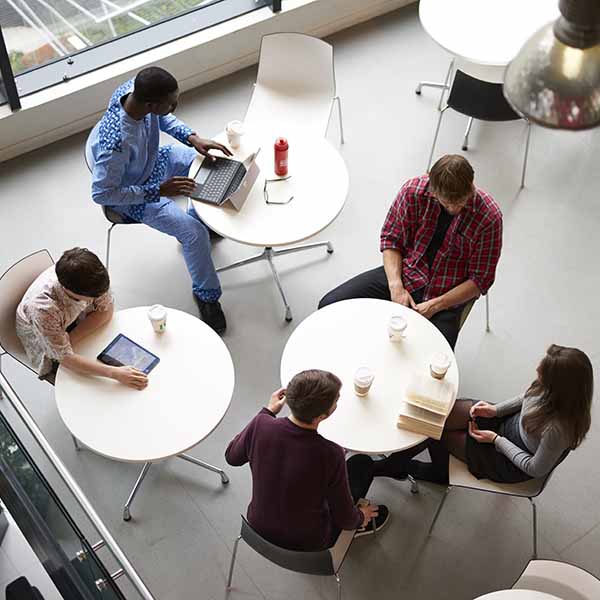 Back to course
Supervisors
Expertise from within the SLT team covers the areas outlined below.
Additional co-supervisors can be sourced from other areas within the University, such as education, psychology or computing, to provide you with the best expertise available to supervise your research.
Name
Areas of expertise

Joanne Cleland

Speech sound disorders in children, cleft lip and palate, Down's syndrome

Persistent speech sound disorders

Motor speech disorders in children

Instrumental phonetic techniques for the assessment and treatment of speech disorders

Wendy Cohen

Speech disorders in children and adolescents

Voice disorders in children and adolescents

Communication disability in those with an associated genetic condition

Clinical Education and Professional Development

Anja Kuschmann

Developmental and acquired motor speech disorders

Cerebral palsy

Foreign Accent Syndrome

Prosody and intonation

Speech intelligibility

Acoustic and perceptual analyses of speech

Use of technology in Speech and Language Therapy

Anja Lowit

Motor speech disorders

Prosody

Voice

Bilingualism

Telehealth

Claire Timmins

Articulatory Speech Analysis (

Electropalatography

& Ultrasound

)

Speech in Down's syndrome

Accent variation and change

application of technology and social media for teaching, learning and assessment
online techniques for the learning and teaching of phonetics skills

;
Back to course
Support & development
The Graduate School
The Graduate School is a friendly and supportive study environment for research students studying subjects within Humanities & Social Sciences.
Our staff will support you through your studies and you'll become part of a community of students who get involved with our workshops, seminars and competitions.
Postgraduate Certificate in Researcher Professional Development (PgCert RPD) for MPhil/MRes
Our PgCert RPD programme aims to ensure you get the most out of your current research activities at Strathclyde and helps you prepare for your future career as a researcher.
We'll help you recognise and develop your transferrable skills that'll have a positive impact on your research, now and in the future.
Our research
Our research explores useful areas such as health, education and human behaviour.
We provide a vibrant, friendly environment for outstanding psychology research and teaching with internationally recognised researchers. Our research has a direct impact on the industry, culture and environment in Scotland and beyond.
Find out more about our research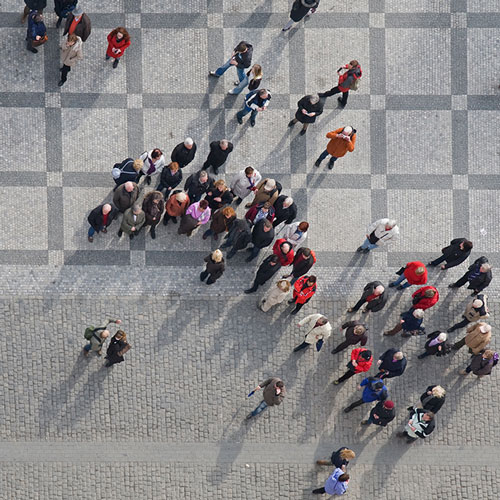 International students
We've a thriving international community with students coming here to study from over 100 countries across the world. Find out all you need to know about studying in Glasgow at Strathclyde and hear from students about their experiences.
Visit our international students' section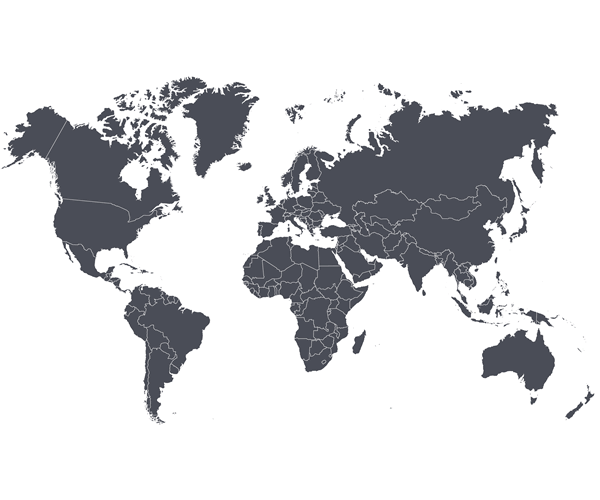 Interested in undertaking a postgraduate research degree at Strathclyde?
Download our step-by-step guide on how to submit your application.
Back to course
Apply
Entry requirements
A first-class or upper second-class UK Honours degree, or overseas equivalent.
Before you apply
If you're interested in studying for a PhD or MPhil in Applied Linguistics, the first thing you need to do is to find out if there's a supervisor available to oversee your studies.
Next, you'll need your research proposal. Download our guidelines on writing your PhD proposal.
The application
During the application you'll be asked for the following:
your full contact details
transcripts and certificates of all degrees
proof of English language proficiency if English isn't your first language
two references, one of which must be academic
funding or scholarship information
research proposal of 250 to 1,000 words in length, detailing the subject area and topic to be investigated
By filling these details out as fully as possible, you'll avoid any delay to your application being processed by the University.
When applying, you'll be asked to upload:
your research proposal
scans of degree certificates/transcripts
two academic reference letters (If it would be easier for you, you can ask your referees to send their letters direct to hass-postgrad@strath.ac.uk placing your name and the word "reference" in the subject line)
confirmation of funding
If you're an international applicant and don't have a Masters degree from a UK University (or a University where the primary medium of instruction is English), you will also be required to provide an IELTS certificate (overall band score of 6.5 with no individual test score below 5.5).
Most PhD students start in October, so they move forward as one cohort, but you can start at any time of year (people often have to defer until they find funding.) Keep an eye on our funding databases for any forthcoming Strathclyde research studentship opportunities:
Supervisors
You'll need to identify your research supervisor before you finalise your application, preferably as soon as possible. When you've identified a potential supervisor, based on how well your research interests match theirs, drop them an email to introduce yourself. In the email, make sure you attach a draft of your research proposal along with a copy of your CV. Don't worry about how rough your research proposal may be at this stage – you'll have help from our School of Psychological Sciences and Health to refine it.
If your chosen supervisor if available to work with you, they'll confirm this and nominate a potential second supervisor. As soon as a second supervisor is confirmed, an offer of study will be sent to you through Pegasus, our online application system.
When you accept our offer, you'll receive a full offer in writing via the email address you provide.
Accepting an offer
When you've accepted our offer, we'll need you to fulfil any academic, administrative or financial conditions that we ask.
UK or EU students
If you're applying as a UK or EU student, you'll then be issued with your registration documentation.
Start date

:

Oct 2022 - Sep 2023
Applied Linguistics
full-time
Start date

:
Oct 2022 - Sep 2023
Start date

:

Oct 2022 - Sep 2023
Applied Linguistics
part-time
Start date

:
Oct 2022 - Sep 2023
Start date

:

Oct 2022 - Sep 2023
Applied Linguistics
full-time
Start date

:
Oct 2022 - Sep 2023
Start date

:

Oct 2022 - Sep 2023
Applied Linguistics
part-time
Start date

:
Oct 2022 - Sep 2023
Start date

:

Oct 2023 - Sep 2024
Applied Linguistics
full-time
Start date

:
Oct 2023 - Sep 2024
Start date

:

Oct 2023 - Sep 2024
Applied Linguistics
part-time
Start date

:
Oct 2023 - Sep 2024
Start date

:

Oct 2023 - Sep 2024
Applied Linguistics
full-time
Start date

:
Oct 2023 - Sep 2024
Start date

:

Oct 2023 - Sep 2024
Applied Linguistics
part-time
Start date

:
Oct 2023 - Sep 2024