Key facts
UCAS Code: H420

Accreditation: Institution of Mechanical Engineers & the Royal Aeronautical Society

International experience: option to study abroad
Study with us
learn how to design aircraft engines, control systems, landing gear and the many parts which sustain flight
participate in the Formula Student competition to design, build and race a racing car
design and manufacture a remote-control scale aircraft
opportunity for hands-on flight experience
Back to course
Why this course?
Mechanical engineers are recognised for their knowledge and skills in conceiving, designing, implementing and operating devices, machines, engines and energy systems.
You'll learn how to design aircraft engines, control systems, landing gear and about the many complex parts which sustain flight.
Many of the aero-related topics, such as aerodynamics and lightweight structures, are of special interest and value to a wide variety of engineering activities outside the field of aeronautics.
Graduates from the Department of Mechanical & Aerospace Engineering - which is consistently rated in the top 10 such departments in the UK - are part of a new breed of engineer who can take on challenges ranging from traditional industries to areas such as new materials, sustainable development and aerospace.
Study abroad is an option for all Mechanical Engineering courses.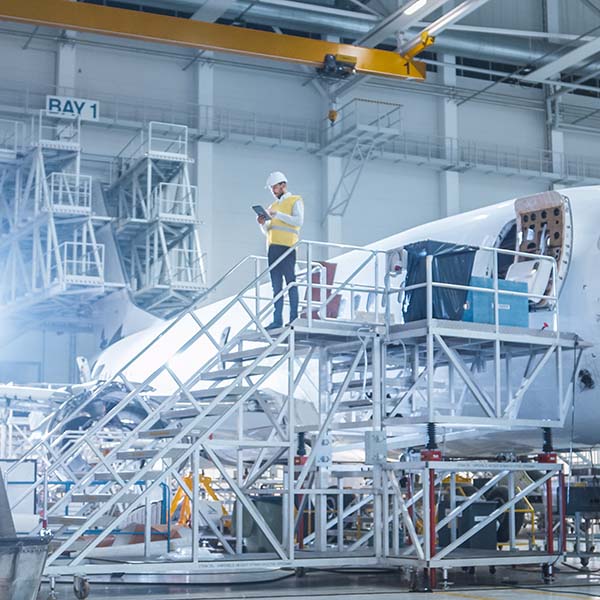 What you'll study
All students experience the same learning pace in the first two years and BEng students can, and often do, transfer to the five-year MEng programme. The Aero-Mechanical courses diverge from the core earlier to develop specialist themes.
Studying BEng Aero-Mechanical Engineering you'll learn about:
aerodynamics
flight & spaceflight mechanics
aero-propulsion systems
gas dynamics
computational fluid dynamics
materials for aerospace applications
aero-elasticity
lightweight structures
Formula Student
Many of our students participate in activities such as the Formula Student, the national competition to build a Formula Student racing car (at which Strathclyde is the top-performing Scottish university).
Other activities include Outdoor Management Skills course at Outward Bound Scotland, the British Model Flying Association's University Challenge, and 'Gala,' the annual employers' networking dinner.
Accreditation
Accredited by the Institution of Mechanical Engineers (IMechE) on behalf of the Engineering Council for the purposes of fully meeting the academic requirement for registration as an Incorporated Engineer and partly meeting the academic requirement for registration as a Chartered Engineer.
Accredited by the Royal Aeronautical Society (RAeS) on behalf of the Engineering Council for the purposes of fully meeting the academic requirement for registration as a Chartered Engineer.
Compulsory classes
Engineering Mechanics 1
Knowledge of mechanics is a fundamental tool for a mechanical engineer. This introductory class aims to investigate classical mechanics - force, motion, energy, work and momentum – from a conceptual viewpoint to understand how these are connected and how they can be applied, through formal problem solving, to real-world engineering.
Electrical Circuits
Mechanical systems rely upon electrical and electronic circuits for many reasons: the delivery of drive power; sensing temperature, pressure etc.; the delivery of sensor data for condition monitoring, control and operation. This course covers how external data is acquired, conditioned and used and will equip students with an understanding of the basic theories underlying electronics.
Heat & Flow 1
Knowledge of thermodynamics, heat and fluid flow are important for the understanding and design of thermal and hydraulic systems involving energy conversion and transmission, such as engines and turbines, pumps and compressors, and associated pipework. This class introduces the basic concepts and applications of thermodynamics and fluid mechanics, as a foundation for further studies.
Mechanical Engineering Design
The aim of this class is to place the essential elements of design at the heart of courses for mechanical engineering students. It shows how the disparate elements of engineering science may be brought together and used to create a safe, durable and cost-effective solution to a perceived engineering need. This course continues in later years.
Experimental & Laboratory Skills
This class introduces students to a range of experimental and laboratory related skills appropriate to mechanical engineering. This includes elements of laboratory and workshop safety including risk assessment. Students will gain familiarity with a range of hand tools and welding/joining procedures and develop an understanding of how to conduct experiments, record data, evaluate errors and write technical reports.
Engineering Analysis & Numerical Methods
This module aims to give a basic introduction to some of the tools of engineering analysis used in the course through relevant application software in an engineering context. This module aims to teach the basic principles of programming and the solution of mathematical problems with numerical techniques in an engineering context. Specifically students will be introduced to the engineering numerical simulation software MATLAB, which is widely used in industry and research. This course continues in later years.
Mathematics 1M
This class aims to review and extend the student's basic understanding of the concepts and applications of mathematical functions, differentiation, complex numbers, vectors, integration and matrices. Specifically: the mathematical foundations of algebra and geometry, vector algebra, further studies in complex numbers and fundamental calculus including differentiation & integration. This topic continues into the second year of the course.
Elective classes
During the first year of the course students take at least 20 credits (out of a total of 120 credits) of elective classes from topics in modern languages, engineering, science, business, bioengineering and others (depending on timetable availability).
Compulsory classes
Flight & Spaceflight 1
The first year of this class aims to give a theoretical and historical background to the development of modern aircraft and spacecraft design. It covers the history of flight, basic aerodynamics (lift, drag, thrust and bluff bodies), flight instruments and the fundamentals of spaceflight (history of rocket development, rocket engines, multi-staging and escape velocity)
Engineering Mechanics 2
The second year of engineering mechanics aims to develop the skills to analyse more advanced dynamics problems associated with solid bodies and simple mechanisms and introductory knowledge in new topics of structural analysis and basic stress analysis: static equilibrium, shear force and bending moment diagrams, beams in bending, shear and torsion and 2D stress and strain.
Professional Studies
The aim of this class is to create awareness of, and develop some of the skills, expected in graduate professional engineers. These include development of communication skills, self-awareness and group working skills, professional conduct, ethics and the legal aspects of professional responsibility, engineering ethics and societal and contemporary issues.
Electrical Machines & Control
Engineering students from non-electrical disciplines often require a working knowledge and appreciation of electrical power devices and their use. This class develops the theory underlying simple electrical circuit analysis, transformers and electrical motors, and seeks to develop an understanding of their application through example and laboratory work.
Aero Design
This class builds on the initial work carried out in Flight and Space Flight 1. The taught part of the class is reinforced by experimental investigation, flight experience and flight test. The class also introduces the mathematical modelling tools you will require in the third-year aero design class. Topics covered include: aircraft design; airworthiness and the flight envelope; static, longitudinal stability and control of aircraft is considered; and the standard atmosphere – variation of temperature, pressure and density with height is explained.
The calculation of the performance of aircraft is studied: indicated and true airspeed; steady level flight – minimum drag and minimum power flight speed; steady glide and climb; take-off and landing; steady turning flight; range and endurance; flight and gust envelopes.
Heat & Flow 2
This class continues the study of fluid mechanics and thermodynamics. The behaviour of fluids is an important aspect in the performance of engineering systems: the underlying physics of fluid flow and its application to simple systems is presented. Thermodynamics is the science that is devoted to understanding energy in all its forms and how energy changes form; the aim of is to supply the necessary analytical tools to study these changes when applied in engineering situations, in particular for transportation and power production.
Mathematical Modelling & Analysis
This class develops a general approach to the solution of engineering problems and involves mathematical modelling, numerical methods and the application of computer software. A wide range of engineering topics is presented and includes problems in structures, dynamics, fluids and heat transfer to emphasise the general applicability of the solution processes with practical application using Mathcad.
Materials Engineering & Design
The class aims to provide basic concepts of material science and engineering for mechanical design and materials selection. Topics include: the structure of solids, strength and stiffness of engineering materials, metals and alloys, strengthening mechanisms and heat treatment, ductile and brittle failure, elasticity, plasticity and creep, fracture toughness, linear elastic fracture mechanics and fatigue.
Mechanical Engineering Design 2
The study of engineering design continues to develop understanding of the design process and effective design procedures. This module aims to cover two aspects of mechanical design. Firstly, to develop competency in mechanism design using the PTC Creo software suite including part creation, assembly and drawing creation competencies. Secondly, to develop competency in materials selection for engineering design, using the CES Selector software.
Compulsory classes
Aero-Design 2
The class consists of a semester-long design/build/test group exercise. The projects available each year will depend upon the staff involved in this class. A typical project, which might be available, is the BMFA "University Challenge": Groups of approximately 5 students design, build and test a small-scale remote control aircraft to take part in the BMFA University Challenge. Over the 12 weeks of the semester, the groups will develop their design, build, test and optimise the design. The aircraft are taken by the teams to fly off in the competition held at Elvingon Airfield, York, in June. A small budget is allocated to each group.
Structural Mechanics
This class is a continuation of the structures element of class 16232. Topics include: two-dimensional stress and strain; multi-axial elastic constitutive relations and yield criteria; general equations of elasticity leading to classic solutions for thick and thin cylindrical structures; further analysis of beams; energy methods of analysis; instability and buckling.
Flight & Spaceflight 2
The second year of this class builds on the initial work carried out in Flight and Spaceflight 1 and Aero Design 1 and is intended to introduce students to the mathematical modelling tools they will require in the third year design class. Experimental Aerodynamics is introduced and the experimental methods used by researchers in this area are explained. It also introduces the mathematics of flight simulation and the technology involved in flight simulator hardware and software including longitudinal stability and control.
Dynamics & Control
The first part of this class is a continuation of the dynamics element of class 16232 including principles of the kinematics of rigid bodies; equations of plane motion; angular momentum; vibration of mechanical systems with laboratory practice and demonstrations. The second part aims to introduce control theory and the modelling of linearized physical systems and design of feedback control systems.
Engineering Analysis III
This continuing class aims to introduce the theory and application of the two most widely used numerical methods in engineering analysis: Finite Element Analysis (Structural & stress analysis and the commercial FEA program ANSYS) and Computational Fluid Dynamics (Analysis of flow field; recirculation zones/stagnation points; boundary layers and an introduction to the commercial CFD program FLUENT).
Heat & Flow 3
This class builds on the students' previous study of thermodynamics and heat transfer to cover: mixtures, psychrometry, exergy and its applications; conduction, convection and radiation in heat exchanger design. The study of the laws of conservation of mass, energy and momentum moves to a more advanced level and knowledge of fluid flow is extended to provide an appreciation of boundary layers and fluid flow in rotating machinery.
Strategic Analysis of Engineering Business Case Studies
An introduction to the concept of the conscious pursuit of competitive advantage by engineering businesses is developed in this class. Following introductory lectures and case studies, students work in groups to analyse and prepare for presentation a selection of engineering business cases from a variety of sources, moderated by industrial mentors.
Engineering Ethics
The study of engineering ethics helps students prepare for their professional lives and to develop widely applicable skills in communication, moral reasoning and reflection in order to engage with other aspects of the course such as group work and work placements. This class follows the approach outlined for the teaching of Engineering Ethics recommended by the Royal Academy of Engineering using case studies.
Compulsory classes
Case Studies in Engineering
Professional engineers need to have an awareness of the impact of engineering and technology on society. This class provides this awareness through case studies presented by senior representatives from industry, and visiting academics, from a spectrum of engineering industries to cover project management, technical sales, planning and industrial relations and more traditional topics.
Computer Aided Engineering Design
This class continues class 16363 and aims to provide an appreciation of computer aided design, analysis and simulation methods over a range of engineering problems and to provide practical experience of the use of industry standard engineering simulation and analysis software to design and investigate the behaviour and performance of specific systems or components.
Engineering Materials Selection
Engineers must be aware of the importance of materials selection in the design process. An introduction to the philosophy of materials selection in design is given. Consideration is given to the various classes of available engineering materials, with some background to the underlying factors that determine their general properties, providing an overview of their general or specific properties and an insight into their uses and selection criteria for design.
Individual Project - Aerospace
Students pursue an intensive research, development or design project under the supervision of a member of academic staff to produce a major dissertation and technical paper. The project should be on an aerospace related topic. At the end of both semesters, panels of academic staff conduct oral examinations to assess student performance and the technical paper. The supervisor assesses the work separately.
Advanced Mechanics & Dynamics
The aims of this class are two-fold: to develop the students' ability to apply analytical techniques to the solution of engineering problems where dynamic behaviour is important and to provide practical experience in designing lightweight structures to ensure that they have sufficient strength and stiffness to prevent failure, particularly by buckling, when in service.
Heat & Flow 4
An understanding of heat, mass and momentum transfer processes is a basic requirement for practising engineers. This class aims to build upon the students' previous three year's exposure to the basic energy transfer mechanisms of conduction, convection and radiation so that multi-dimensional, steady state and transient problems can be recognised and analysed.
Aerospace Propulsion
This class provides an understanding of the principles of propulsion systems for aircraft. The procedure and methodology for designing a propulsion device, starting from the aircraft concept and the associated engine requirements, through to the aero-thermal design of engine components is presented and discussed. Using a combination of lectures and project-based activities, you'll develop an understanding of the design process and the performance of aerospace propulsion systems.
Assessment
Our assessment methods include:
written exams
coursework assignments
presentations
individual/group projects
The final award classification is normally based on inputs from the first assessed attempt at compulsory and specified optional classes across all years, except Year 1, plus, if appropriate, an oral exam.
Learning & teaching
In the early stages, learning skills are developed through interactive teaching, problem-solving and problem-based learning. In later years, students will take part in lectures, tutorials, web-based interactive learning, practical work and computer-based learning. The emphasis on individual and group projects increases as our students' skills develop.
Back to course
Fees & funding
All fees quoted are for full-time courses and per academic year unless stated otherwise.
Fees may be subject to updates to maintain accuracy. Tuition fees will be notified in your offer letter.
All fees are in £ sterling, unless otherwise stated, and may be subject to revision.
Annual revision of fees
Students on programmes of study of more than one year should be aware that tuition fees are revised annually and may increase in subsequent years of study. Annual increases will generally reflect UK inflation rates and increases to programme delivery costs.
Go back
Scotland

2023/24: £1,820
2022/23: £1,820

Fees for students who meet the relevant residence requirements in Scotland are subject to confirmation by the Scottish Funding Council. Scottish undergraduate students undertaking an exchange for a semester/year will continue to pay their normal tuition fees at Strathclyde and will not be charged fees by the overseas institution.

England, Wales & Northern Ireland

£9,250

*Assuming no change in fees policy over the period, the total amount payable by undergraduate students will be capped. For students commencing study in 2023/24, this is capped at £27,750 (with the exception of the MPharm and integrated Masters programmes), MPharm students pay £9,250 for each of the four years. Students studying on integrated Masters degree programmes pay an additional £9,250 for the Masters year with the exception of those undertaking a full-year industrial placement where a separate placement fee will apply.

International

£23,750

Additional costs

Course materials & costs

Textbooks and printed materials maximum cost of around £400 for the duration of course

Placements & field trips

Students registered on the Aero-Mechanical Engineering programme and who take part in the Flight Test Course at the Scottish Gliding Centre (in year 2) will be required to make a payment of around £80 towards the cost of the Flight Test. This will be subject to about a 5% increase annually.

Note: In light of the increased number of incoming Aero-Mechanical students, the level of departmental subsidy for the Flight Test Course is currently under review.

Study abroad

Study abroad is possible in Years 3 or 5 but is only compulsory for the "with International Study" degree. Students will bear some of the cost of this which will vary depending on country of study.

International students

International students may have associated visa and immigration costs. Please see student visa guidance for more information.

University preparation programme fees

International students can find out more about the costs and payments of studying a university preparation programme at the University of Strathclyde International Study Centre.

Available scholarships

Take a look at our scholarships search for funding opportunities.
How can I fund my studies?
Go back
International Students
We have a number of scholarships available to international students. Take a look at our scholarship search to find out more.
Faculty of Engineering International Scholarships
If you're an international applicant applying for a full-time, on-campus undergraduate course in the Faculty of Engineering, you'll be eligible to apply for a scholarship award equivalent to a 10% reduction of your tuition fees for each year of study. The first year of the scholarship will typically be £2,375 deducted from tuition fees.
Scholarships are available for applicants to all self-funded, new international (non-EU) fee-paying students holding an offer of study for a full-time, on-campus undergraduate course in the Faculty of Engineering at the University of Strathclyde.
Please note you must have an offer of study for a full-time course at Strathclyde before applying. You must start your full-time undergraduate course at Strathclyde in September 2023.
Faculty of Engineering International Scholarships
Back to course
Careers
With skills including analytical, numeracy and problem solving, graduates are suited to a wide range of career opportunities.
While almost all Aero-Mechanical students continue to graduate with MEng (five-year) degree, those who graduate with BEng Honours often enter sectors including:
aerospace
automotive
manufacturing
engineering consulting
armed forces
energy & environmental engineering
How much will I earn?*
£27,000 is the average salary of our graduates six months after completing the course.
The typical salary range is £25,000 to £30,000.
Where are they now?
80% of our graduates are in work or further study.**
Recent job titles include:
Graduate Mechanical Engineer
Acoustics Engineer
Design Engineer
Officer Cadet
Airline Pilot Trainee
Recent employers include:
British Army
GE Caledonian
Renewables Unlimited LLP
Sand Monitoring Services Ltd
*Information is intended only as a guide.
**Based on the results of the national Destinations of Leavers from Higher Education.
Glasgow is Scotland's biggest & most cosmopolitan city
Our campus is based right in the very heart of Glasgow. National Geographic named Glasgow as one of its 'Best of the World' destinations, while Rough Guide readers have voted Glasgow the world's friendliest city! And Time Out named Glasgow in the top ten best cities in the world - we couldn't agree more!
We're in the city centre, next to the Merchant City, both of which are great locations for sightseeing, shopping and socialising alongside your studies.
Find out what some of our students think about studying in Glasgow!
Find out all about life in Glasgow
Have you considered?
We've a range of courses similar to this one which may also be of interest.