Key facts
UCAS Code: HJ56

Accreditation: Royal Institution of Naval Architects, Institute of Marine Engineering, Science & Technology

Complete University Guide League Tables 2022: 6th in the UK for Mechanical Engineering

Shanghai Ranking's Academic Ranking of World Universities 2021: 1st in the UK and 4th in the world for Marine/Ocean Engineering

Second-year entry: available for suitably-qualified students
Study with us
gain skills to tackle engineering challenges on a range of marine vehicles
access facilities such as our towing/wave tank, engine lab, virtual reality lab and full mission ship bridge simulator
opportunity to train to use our 33-foot racing yacht
international work placement opportunities
access to departmental and faculty sponsorship and scholarships
As a former mariner, I wanted to learn the theory behind the practice and as Strathclyde is world-renowned for its programmes and quality of teaching in Naval Architecture, Ocean and Marine Engineering, it was the obvious place for me.
Guy Drori, MEng Naval Architecture & Ocean Engineering
Back to course
Why this course?
Naval architects and marine engineers deal with the world's largest moving structures and most powerful vehicles – from huge ships to sailing yachts, from fast ferries to offshore wind turbines and oil platforms.
Marine engineering is the engineering speciality of design, construction, installation and operation of machinery and propulsion systems for ships and marine structures.
This degree aims to develop engineers capable of dealing with engineering challenges on a wide range of marine vehicles, with additional skills and understanding in the impact and importance of marine engineering on their successful design, construction, repair, and maintenance.
In addition to core Naval Architecture subjects, you'll study a range of specialised marine engineering subjects, such as control theory and practice, electrical systems, design of marine engines (diesel, diesel-electric and gas turbine), propeller and shafting systems, system design and simulation, green technology and fuel cell technology.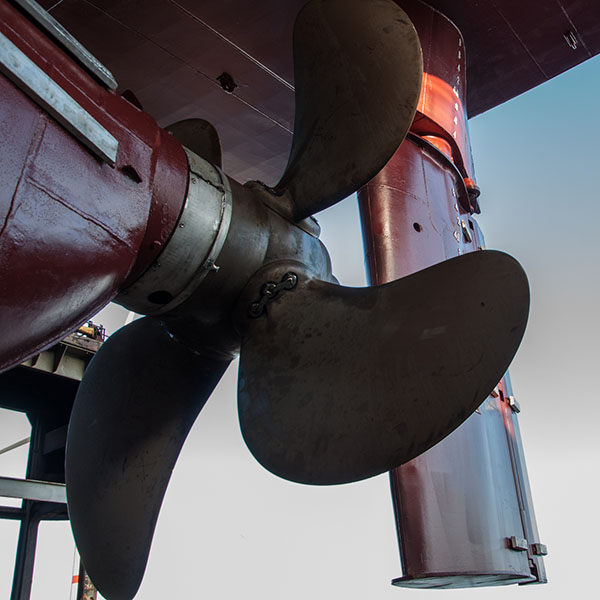 What you'll study
Years 1 & 2
Our courses have a common core on which you'll build more specialist knowledge. In Years 1 and 2, you'll follow this core, so it's possible to change course.
You'll study engineering science and the fundamentals of naval architecture including:
buoyancy and floatation
stability
ship types
terminology
As you progress, you'll study more specific naval architecture subjects such as:
resistance and propulsion
ship structural analysis
ship design
marine engineering systems
business and management subjects
Years 3 & 4
You'll study more advanced subjects related to the design of conventional ships, and the range of machinery and systems which provide the various services required onboard ships.
You'll study state-of-the-art tools for analysing the water flow around ship hulls, the stresses and strains in the hull structure, and the behaviour of ships in waves. You'll also study the design of machinery, power and electrical systems, transmission and propulsion systems as well as refrigeration and heating systems.
There's also a specialised individual project on a subject which you will choose. This can involve any combination of calculations, design, computer studies or tank-testing using any of the department's facilities.
Year 5
You'll study further specialist subjects covering topical areas such as energy management and environment protection, regulation and maintenance of marine systems, computer simulation of marine machinery, and marine renewable energy. You'll take part in a substantial group project to design an innovative vessel or structure.
Top 10 for Mechanical Engineering. Complete Uni Guide League Tables 2022.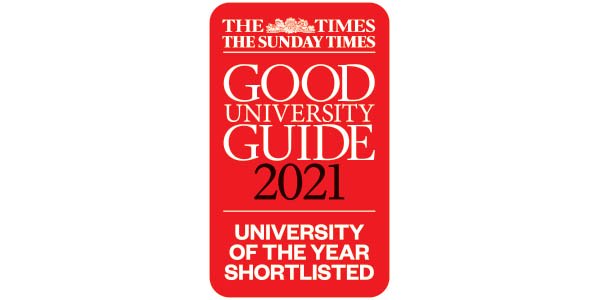 The Times / The Sunday Times Good University Guide 2021. University of the Year shortlisted.
Scottish University of the Year
Open days & events
Applicants are invited to attend 'Insight', a half-day introduction to the department, which includes a question and answer session with a member of staff.
You can discover more about the degree programmes and the department, take part in activities and meet current staff and students. A number of these events are held between November and March. Please contact us regarding visits at other times.
My team won the BP Ultimate Field Trip, winning a six-week summer placement in the US and Trinidad & Tobago. I also joined BP's subsea & floating summer programme and was a runner-up in the Science, Engineering and Technology student of the year awards.
Guy Drori, MEng Naval Architecture with Ocean Engineering
Work placement
Lots of our students go on work placements during the summer holidays. Due to our close links with industry, there are many work placement and internship opportunities for students.
Previous work placement opportunities include:
student internships at Samsung Heavy Industries shipbuilding yard in South Korea
group work experience visits to shipbuilding yards in China
numerous summer internships with various high-profile companies in the maritime and oil & gas industries
research internships within our own world-class research centre
Facilities
As a student, you'll have access to:
Catalina - our departmental racing yacht
the largest ship model experiment tank in any UK university
towing/wave tank exclusively for teaching purposes
marine engine laboratory
cutting-edge computer facilities
industry-standard software
Student competitions
We support and promote students in various competitions and awards; from cash bursaries for top-performing students to the highest of awards from international organisations.
In recent years, some of our students have been triumphant in the following high profile competitions:
Science, Engineering & Technology Student of the Year (SET Awards)
Best Maritime Technology Student (SET Awards)
double winner of BP's Ultimate Field Trip competition
Strathclyder of the Year
Student mentoring
The Orchid programme is a mentoring programme for students managed by students in a confidential manner. It aims to assist students to achieve their academic goals and graduate with honours.
Orchid's main objectives are to:
allow additional support and development for those who do not usually ask for assistance
allow students with high achievements to help fellow students
increase camaraderie
Engineering Mechanics
This class will provide the basic tools to prepare you for more advanced studies in your course. You'll gain an understanding of what has become known as classical mechanics including a study of forces, energy, work, momentum and heat. You'll learn how these are connected and how they can be applied to engineering problems.
Introduction to Naval Architecture and Marine Engineering
Students are provided with a background of the various issues, terminology and concepts related to the course. You'll learn about the importance of marine transportation to the global economy, industry and leisure industries and gain an understanding in applications of fundamental engineering principles related to the marine sector.
Analysis Tools for Marine Design
This class will equip you with some of the important basic graphical and computational tools required for the rest of the course. You'll be introduced to tools such as AutoCAD, Rhino, Microsoft Excel, Mathcad and Matlab and be given the opportunity to consolidate the new theoretical knowledge gained in other modules through numerical exercises.
Mathematics 1B
This class will provide the basic mathematical requirements to prepare you for more advanced studies in your course. You'll learn about the concepts and applications of functions, differentiation, integration and complex numbers.
Mathematics 2B
This class will provide the basic mathematical requirements to prepare you for more advanced studies in your course. You'll learn about the concepts and applications of calculus, geometry, vectors, matrices and numerical methods.
Elective Classes
You'll have the opportunity to select an elective class from the University's extensive list of classes permitted in Year 1.
Hydrostatics and Stability of Marine Vehicles
This class will introduce you to the fundamental principles of naval architecture and will examine how they are applied in practice for floating bodies. You'll learn about the principles of hydrostatics and the stability of marine vehicles, together with their application to safe operation.
Marine Engineering Fundamentals
This class will address the important principles related to marine engineering systems. You'll learn about the fundamentals of thermodynamics, thermal systems, electrical networks, systems and machines.
Principles of Marine Design and Production
This class will explain the main activities carried out in a modern shipyard and critically examine the role of management service departments. You'll learn about the basic principles of modern shipyard layout and rationalisation, steel production and outfitting methods.
Analysis and Design of Marine Structures 1
This class provides you with an introduction to fixed offshore structure design and the material science and properties of the materials used in the marine industry. You'll develop a basic understanding of the application of structural mechanics to ship and offshore structures and develop your skills in solving simple problems in marine structures using structural mechanics and analysis software.
Engineering Applications for Naval Architects and Marine Engineers
Students are introduced to engineering philosophy and practice by a practical experience of design and manufacturing processes and technology applications appropriate to naval architecture and marine engineering. You'll gain practical experience of the use of CAD and CAM software in marine design, an appreciation of design and production processes and take part in a substantial design, build and test exercise in the marine laboratory.
Mathematics 3B
This class will continue on from your mathematics classes in Year 1, further enhancing your mathematical requirements to prepare you for more advanced studies in your course. You'll learn about advanced estimation methods, calculus and differential equations.
Professional Development and Marine Business
This module will provide you with an insight into marine business and allow you to work on your 'soft' business skills. You'll gain an appreciation of the fundamentals of communication, project work, planning and managerial skills, including writing, speaking, listening, interviewing and teamwork.
Marine Design
This module will examine the processes and methods used to design ships and other marine vehicles. You'll learn about the design processes of marine vehicles and structures and gain an appreciation of the technical, economic and social influences on design and the influences of statutory regulations and classification society rules.
Hydrodynamics, Resistance and Propulsion
This class provides you with an introduction to the concepts and fundamentals of hydrodynamics. You'll learn about how water flows past a ship or marine structures hull, how to calculate the resistance of a ship and hence how to calculate propulsion requirements.
Marine Engineering Systems and Control
You'll be provided with an introduction to automation and control theory with applications to marine systems. Students learn about the theory and design of pipe flow, heat exchangers, fuel systems, cooling systems etc. and how system integrity links with ship operation.
Analysis and Design of Marine Structures 2
This class provides an understanding of the techniques which may be used to analyse the behaviour of marine structural components like steel beams and plates. You'll learn how to calculate bending moments, stresses and deflections of marine structures as well as gaining an understanding of the theoretical basis of finite element analysis.
The Marine Environment
An introduction to fluid mechanics as applied to marine hydrodynamics. You'll learn about the key properties of waves and seastates, the methods used to calculate their energy and velocity, and how to model them through spectral techniques and analysis.
Principles and Application of Marine Machinery
Students gain an understanding of the process of designing and/or selecting marine machinery components and their integration with existing ship systems. You'll learn about the underlying theory and calculation methods used for component design and power demand estimations in various systems including pumps, fuel systems, rudder and control systems etc.
Marine Business and Financial Management
You'll acquire a broad appreciation of the marine industry and the key factors for successful projects.
You'll gain experience of working in teams, representing companies in the marine industry, and preparing a business plan for a proposed new venture.
Seakeeping and Manoeuvring
This class will provide you with a demonstration of the important seakeeping characteristics of marine vehicles and explain the factors influencing this behaviour. You'll learn how to identify the factors determining the manoeuvrability of a marine vehicle and study the implications to design and operability.
Theory and Practice of Marine CFD
This class will introduce you to the theoretical background of marine computational fluid dynamics (CFD) using the finite volume method. You'll learn about the key equations of CFD for incompressible flow in finite volume form and how to solve them numerically. You'll also have a go at solving a simple 2D engineering problem using a commercial CFD package.
Finite Element Analysis of Marine Structures
This module will provide you with a theoretical understanding of stiffness and finite element methods for marine structures. You'll learn the theory of key concepts and then be given a simple engineering problem, in which you will code your own stiffness method program in Mathcad to solve.
Marine Power and Electrical Systems
The design, operation and management of marine power systems are explored on this class. Students learn about the various components required to successfully power a ship with regards to safety, minimising environmental impact and economic aspects.
Marine Refrigeration and Air Conditioning
This class will provide you with the knowledge of the design, operation and management of marine refrigeration and air conditioning systems. You'll learn the theoretical calculations and knowledge as well as the design and practical application of different refrigeration and air-conditioning systems in marine applications.
Marine Transmission and Propulsion Systems
You'll gain an understanding of the design, operation and management of marine power transmission systems. You'll learn the various theoretical calculations and knowledge of key marine transmission topics including gearbox design, propellers and related performance, shaft system arrangement and vibration.
Marine Engineering Project
Individual project: in this class you'll be given the opportunity to carry out an individual project, under the supervision of a member of academic staff, in a topic area of interest to you. You'll develop skills related to technical writing, literature searching, referencing and presentation.
Group project: The second part of this class involves a group design project. Along with a group of your peers you'll design an engine room for a vessel in which you'll apply previously learnt knowledge of engine room design, marine components and systems selection and integration.
Group Design Project
In this class, you'll work as part of a team addressing a design problem, which is linked to current research activities or has a practical relevance to industry. You and your team will be responsible for selecting a problem, identifying objectives, defining methodology, gathering information, carrying out technical investigations and presenting your work to a panel which includes an industry expert.
Advanced Marine Design
During this class, you'll get an insight into ship design, including risk-based ship design and optimisation. You'll learn about a variety of methods, tools and techniques that can be applied in solving problems covering the whole life cycle of a vessel (design, construction, operation and disposal).
Waterborne Transportation Systems
An in-depth insight into the markets, economics and operational systems, which are fundamental to the provision of waterborne transport are provided in this module. Students learn about key transportation markets, the relationships between quality, safety, maintenance and repair in shipping and the integrated nature of the transport system.
The Marine Regulatory Framework
This class will provide you with a comprehensive introduction to the marine regulatory framework, which is series of prescriptive rules and regulations covering most design and operational issues in shipping. You'll learn about the background to its development, a description of the current framework and future enhancements due for enforcement.
Renewable Marine Energy Systems
Students learn about the ways in which the maritime environment can offer a significant contribution, in a sustainable manner, to global energy demands. You'll subsequently be able to undertake engineering assessments of the design and operation of marine energy generating systems.
On-board Energy Management and Environment Protection
You'll learn about the regulations and international conventions governing the marine environment and the latest developments in environmentally-friendly shipping, including ship energy management systems and the optimisation and integration of machinery and power systems in a sustainable manner.
Advanced Marine Engineering
This class provides you with advanced knowledge on the optimisation and integration of machinery and power systems in a sustainable manner. You'll learn about the latest developments, research and applications of marine engines, propulsion systems and marine technologies including the latest application of LNG in shipping.
Marine Engineering Simulation & Modelling
The general concepts, advantages and limitations of computer based system simulation in a marine engineering context are explored in this class. You'll learn about the various concepts and methods used to mathematically model a wide range of marine systems and also design and perform simulation studies on these systems using industry standard simulation software tools.
Systems Availability and Maintenance
You'll receive an insight into the qualitative and quantitative systems' reliability techniques as well as maintenance methodologies for application in the maritime industry. You'll learn how to formulate, solve, report and present a comprehensive maintenance strategy based on the application of reliability based tools.
Learning & teaching
The main methods of teaching are lectures, tutorials, laboratory and group design classes. You can expect an average of 20 hours of these per week. You should supplement this with self-study. Self-study is important as it develops the confidence to tackle unfamiliar problems. This is an essential skill for professional engineers.
Throughout the course, field trips will give you first-hand experience of industrial activities in the marine sector.
Assessment
The main method of assessment is exams in January and May. Presentations, laboratory reports and other forms of coursework are submitted and marked individually throughout the year.
Each teaching year has two semesters of 10 weeks, which include formal lectures, tutorials, laboratory and coursework assignments, industrial visits, class tests, two weeks of additional tutorials and/or project presentations. This is followed by revision classes, private study and exams.
Most assignments involve associated tutorials for guidance. Group exercises, including presentations and peer assessment, are an important part of your development.
Projects
Individual and group projects are a major part of the course from first year. First-year students carry out a basic design, build and evaluate project.
Second-year students work in teams on a more detailed design/build/test exercise as part of the Engineering Applications class.
Part of the third year Marine Design incorporates a 'rules-based' group design project.
In fourth year, students carry out a performance-based group design project as well as their major individual project.
In fifth year, MEng students carry out a major, first principles-based, group design project.
External speakers and/or industrial support play an important part in group and individual project work.
Laboratory work
This is introduced from first year with sessions covering basic aspects of hydrostatics and stability.
In second year, students take part in the design and build of a small-scale racing yacht. This combines the use of professional Naval Architecture design software for hull design and computer-aided manufacture for hull generation. This is combined with hands-on practical skills and hydrodynamic testing.
An intensive, laboratory-based class in third year involves more formal experimental testing, in which students carry out a number of hydrodynamics, dynamics and marine engineering experimental projects.
Fourth-year students have the opportunity to carry out a laboratory-based individual project.
Further experimental work is carried out in fifth year as part of the Marine Simulation class. Fifth-year group design teams have access to the laboratory facilities.
Computer software
This is used to demonstrate the practical application of theory and also gives you exposure to current engineering practice.
The use of professional software to solve real engineering problems is introduced in first year and is reinforced throughout subsequent years. You'll gain exposure to software packages for stability, dynamics and simulation, FEA, hydrodynamics, risk-based design as well as other more specialised software packages.
Guest lectures
During term time, we arrange weekly seminars in which leaders and pioneers of the maritime, oil and gas and marine renewables industries visit the department and present to students. This is a great way of supplementing your education with the latest developments and gaining industry contacts for your future career.
Back to course
Fees & funding
All fees quoted are for full-time courses and per academic year unless stated otherwise.
Go back
Scotland

2022/23: TBC
2021/22: £1,820

Fees for students who meet the relevant residence requirements in Scotland are subject to confirmation by the Scottish Funding Council. Scottish undergraduate students undertaking an exchange for a semester/year will continue to pay their normal tuition fees at Strathclyde and will not be charged fees by the overseas institution.

England, Wales & Northern Ireland

£9,250

Assuming no change in RUK fees policy over the period, the total amount payable by undergraduate students will be capped. For students commencing study in 2022-23, this is capped at £27,750 (with the exception of the MPharm and integrated Masters programmes). MPharm students pay £9,250 for each of the four years. Students studying on integrated Masters degree programmes pay an additional £9,250 for the Masters year with the exception of those undertaking a full-year industrial placement where a separate placement fee will apply.

International

£22,400

Scholarship opportunities

In addition to the University's extensive scholarship portfolio, our department has several organisations offering sponsorships and scholarships to students each year, including RINA, IMarEST, Lloyd's Register Foundation, American Bureau of Shipping, the Worshipful Company of Shipwrights and the Society for Underwater Technology.

New arrangements for scholarships and summer work are added continually so please refer to our scholarship search for more information.

University preparation programme fees

International students can find out more about the costs and payments of studying a university preparation programme at the University of Strathclyde International Study Centre.

Additional costs

Course materials & costs

Printing Services Printing

Prices variable per size. Poster Printing (costs subject to change):

A2 Satin: £14
A1 Satin £18.00
A0 Satin £30.00 (required to be paid only if departmental deadline is missed)

Placements & field trips

travel to the Kelvin Hydrodynamics Laboratory may be required depending on selected courses. Frequency variable: average 10 visits if relevant to subjects
bus fare £2-£3 each way

Other costs

access cards are free or £10 to replace lost cards
How can I fund my studies?
Go back
International Students
We have a number of scholarships available to international students. Take a look at our scholarship search to find out more.
Back to course
Careers
With skills including analytical, numeracy and problem-solving Naval Architecture and High Performance Marine Vehicles graduates are suited to a wide range of career opportunities.
Our graduates work in Defence, Marine Designers, Oil and Gas – subsea, on-shore/off-shore, Ship classification, Technical Services, Engineering consulting. Job titles include Naval Architect, Junior Naval Architect, Ship Surveyor, Marine Engineer and Project Engineer.
Graduate achievements
Graduate Peter Dow won the Science, Engineering and Technology Student of the Year Award and best Maritime Technology Award for his excellent fourth year project on carbon capture and storage.
Martin Shaw, a former student of the department, is behind the design of the snake-like Pelamis wave energy device in Orkney.
Naval Architecture and Marine Engineering graduate Phil Kirk works as a Marine Engineer on one of Disney's huge cruise ships in the Bahamas.
Some graduates go on to postgraduate study or research.
How much will I earn?
You salary will depend on your individual role and the industry you work in.
However, the average salary for a marine engineer is £30,000 and £35,000 for a naval architect.*
Where are they now?
85% of our graduates are in work or further study.**
Recent job titles include:
Naval Architect
Marine Engineer
Graduate Engineer
Marine Surveyor
Offshore Renewables Engineer
Project Engineer
* Information is intended only as a guide.
**Based on the national Destinations of Leavers from Higher Education Survey.
Glasgow is Scotland's biggest & most cosmopolitan city
Our campus is based right in the very heart of Glasgow. We're in the city centre, next to the Merchant City, both of which are great locations for sightseeing, shopping and socialising alongside your studies.
Life in Glasgow
Back to course
Apply
Naval Architecture & Marine Engineering (
1

year entry)
Have you considered?
We've a range of courses similar to this one which may also be of interest.