Tracey Wright, LLB Student (F-T GE)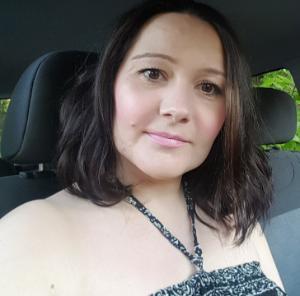 I experienced a traumatic childhood, which involved moving between foster homes. This was detrimental to my education and subsequently I was never expected or encouraged to achieve. It is well documented that the outcomes for those who leave care are very poor, with many young people lacking in support and becoming homeless, in prison or dead by the age of 25. I was fortunate not to only survive but to be one of the 1% of young people to leave care and attend University in 2001 to undertake my first degree in social work.
My latter professional experience within Criminal Justice Social Work ignited my passion for learning more about the justice system. This led to me to study the MSc in Criminal Justice and Penal Change at the University of Strathclyde. Having left school with only one higher, I lacked confidence in my academic ability and was anxious about being too ambitious. It was incredibly emotional to graduate with a merit and have my son watching on. The MSc course was incredibly stimulating and challenged my thinking. It gave me a much deeper understanding of the complexities within the legal system and moved me to pursue a career in law.
Meeting the cost of the LLB course fees however seemed like an impossible task. As a single parent with no parents as a safety net to fall back on, I was worried about putting my son at a disadvantage in order to achieve my goals. I was overwhelmed with emotion and gratitude when I was selected for the John Fitzsimons Scholarship. This not only gave me a significant step towards achieving the LLB course, it also empowered and motivated me.
Through the John Fitzsimons scholarship, I have been incredibly honoured to meet a range of benefactors who shared their wisdom with me about a career in law. I also had the opportunity to shadow one of the Sheriffs in Court.
Having now successfully secured a traineeship with the Crown Office and Procurator Fiscal, I feel proud to demonstrate to the benefactors that their support and belief in me has been worthwhile.
I hope my journey will inspire other potential benefactors to see the positive difference they can make to individual and family's lives. As a John Fitzsimons Scholar I will be eternally grateful for the opportunity to achieve my goal and I look forward to helping others to achieve theirs.
Brian Barclay, LLB Student (F-T)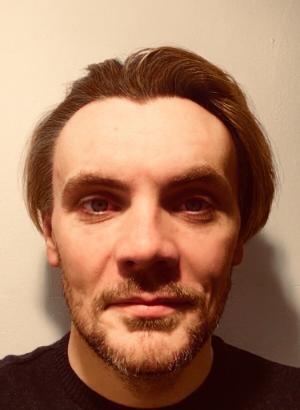 Studying Law at Strathclyde University has been an incredible privilege for me but it does not come without worry. As a mature student with four children and as a carer, it can be extremely challenging and perilous financially. I have questioned myself, second guessing if I am making the right decisions, wondering whether I have been putting my family at risk gambling their quality of life as I try to chase my dreams of a brighter future.
It is for these reasons that I am so appreciative of the support that has been provided for me by the John Fitzsimmons Memorial Scholarship Fund. Like John Fitzsimmons I am a mature law student and father and as such I have found myself in need of the extra support. It has made things easier for my children as much as it has myself and that in turn allows me to work harder without the feeling that I am letting my kids down, without feeling there is something else I should be doing. This has made a difference for me in the freedom that I can give to study and I cannot emphasise enough how much that helps with the stressful final weeks of a semester when assignments and exams are on the horizon. It has afforded me the time to enjoy the challenge and I would like to finally thank everyone involved with the contribution and organisation of this program.
Clare Thomson, LLB (Clinical) Student (F-T GE)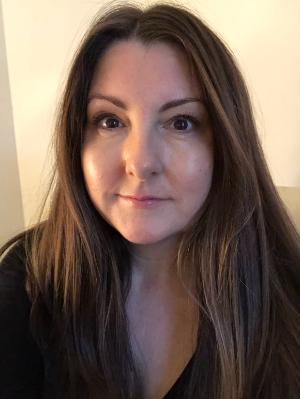 When I received the email informing me that I had won a John Fitzsimons Memorial Scholarship award I was absolutely delighted because without it I would not have been able to commence my LLB studies. I am a working mother of four so meeting the full cost of the law fees, as a graduate entrant, was not a possibility for me. I feel incredibly fortunate to be benefiting from this fund, especially when there must be so many deserving applicants.
My journey to the point of embarking on the LLB has not been a particularly easy one and I honestly thought that I would never have that opportunity or the confidence to pursue it.
I was partly raised through the care system as there was no fit adult family member to care for me. To be honest it's not something I would necessarily change as it was, for all its drawbacks, a positive experience.
However, as a result I didn't do particularly well at school and left as soon as I could and a few years later had my first son at 19 and my first daughter at 22.
My early life was quite difficult as I had no family to rely on and I suffered from a lack of confidence and self-esteem. Given my upbringing and circumstances, I didn't dare entertain the prospect of studying law. Instead at 24, I pursued a less challenging route and went to college and did an HND and then continued on to complete a degree at the University of Paisley in a computing related field.
My oldest daughter had complex needs so it made it challenging to pursue a career and after having my younger son and daughter by the age of 31. It's all been about fitting in work around them and making sure the bills were paid.
When I was made redundant from my job in the social housing sector almost 4 years ago I knew at that point I had to pursue some sort of career aligned with the law. I was lucky enough through my current job to able to study a Graduate Diploma in Law and become qualified as a paralegal. But as my confidence grew, I knew I had to take it further. I was honestly astonished when Strathclyde offered me a place!
My family commitments and work responsibilities mean life can be very busy and quite stressful and combining that with the LLB is tricky! But, I would not have it any other way, as is challenging as it is, it's equally rewarding.
I am also delighted that I have been accepted to work at the Law Clinic and subsequently been able to transfer to the Accelerated Clinical LLB. It's a very exciting time as I have just started work on my first case at the Clinic.
Without the help of the John Fitzsimons Memorial Fund none of this would be possible, I cannot possibly convey my gratitude. I will endeavour to do all that I can for the John Fitzsimons Memorial Fund as soon as I'm able to do so.
Lisa Armstrong, LLM Criminal Justice & Penal Change Student (Part-Time)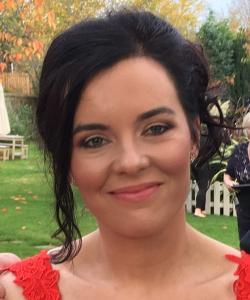 Initially, I studied law part-time because I was raising a young family. Back then my life was very different: I was happily married and financially secure. That all began to change when my son was born. He was in and out of hospital for many years and had to have numerous operations. Then, my eldest daughter was struck down with a rare autoimmune disorder and before I knew it I was caring for two children with long term mobility problems.
This had a huge impact on our family's finances. Apart from the costs associated with looking after children with an illness or disability, it made it difficult for my children's father to work full time.
I have always enjoyed academic study and am a passionate advocate for women and children's rights. I wanted to find a way of combining my love of learning with my desire to influence and change the way women and children are treated in the criminal justice system. This prompted me to study part-time for the LLM Criminal Justice and Penal Change. However, at the same time and after many years of marriage, I found myself on my own with five children which was incredibly difficult. Not only did I have to have a rethink about my career choice due to caring and financial responsibilities, I also had to find a new job and a home for my children.
While I really enjoyed the first year of the LLM I was finding it incredibly difficult to manage financially and thought I would have to give it up. I knew of the John Fitzsimons Fund as I'd been fortunate enough to receive an award previously so decided to apply again. When I was told by the law school that I'd been successful I was incredibly happy and relieved. An award like this can be life changing for someone like me and if it hadn't been for the John Fitzsimons fund none of this would have been possible.