In 2015-16 three John Fitzsimons Memorial Scholarships were awarded. It is hoped that further awards with higher levels of assistance will be made in subsequent years
Here the three students explain what the award of a John Fitzsimons scholarship means.
Caroline Laing LLB (Clinical) Student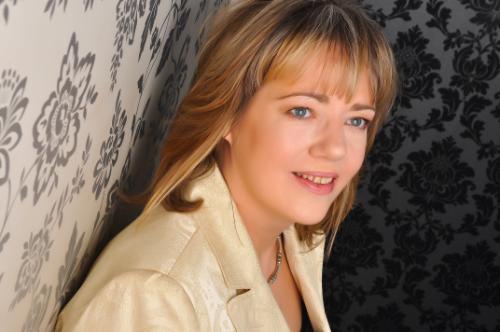 I can hardly describe how thrilled I was to receive an email advising me that I had received a scholarship award from the John Fitzsimons Memorial Fund. The award has made a significant difference to me and has helped me to follow my dream.
I have always wanted to study law. As a teenager, I had little confidence in myself or my academic ability so it seemed out of the question back in the 80s. My education and career took different paths, however I never lost my fascination with law.
In 2012, after 9 years, I took redundancy from my job in the railway industry. I decided to change career path – not for the first time, but for the first time in a long time – and retrained as a paralegal specialising in employment law. It seemed like a logical step, having spent a good deal of my time in the railway industry as a lay representative for the TSSA union. I briefly considered applying for the Graduate Entry LLB at Strathclyde, but discounted it for financial reasons.
Having successfully completed the specialist paralegal course, I set up as a self-employed paralegal, mainly assisting solicitors. Passion for law re-ignited, I considered once again the possibility of applying to Strathclyde. The prospect of funding the whole enterprise, should I even be accepted, appeared daunting. I had already experienced a drop income from becoming self-employed, and, as my partner is retired due to health issues, I was ready to give up on the idea. It was actually my partner who gave me the push I needed to take the leap of faith and apply. And I was accepted onto the fast track LLB at Strathclyde.
Of course, with any course of Higher Education when approaching it as a mature student, there remained the question of how to keep the finances ticking over. Without the award from the Trust, I would likely have decided against beginning my studies in September and deferred entry to university. The Trust has made all the difference – I am studying now, loving every minute of it and on the Clinical LLB stream too, which was a goal.
I hope that I will achieve a good result in my Degree and secure a future in the legal industry, which will in turn allow me to support the John Fitzsimons Memorial Fund in recognition of the support it has provided for me. I am so grateful. Thank you.
Zreen Ahmed, LLB Student
As a mature student at the age of 30, it has taken me many years and a lot of deliberation to finally decide to apply for the LLB. In the past I had very low self- esteem. As a result, I doubted my academic ability and so I ended up undertaking a degree that was not within the industry that I really desired to be a part of.
Since then, I have managed to overcome my self-doubt and I won't let it stop me from reaching my goal of becoming a criminal solicitor.
In the past I suffered from domestic abuse that resulted in me being placed in a women's aid refuge and registered as homeless. I faced financial hardships and I knew the only way I would be able to turn my life around would be through education.
There is nothing that I value more than this.
My past is what has spurred me on to begin a career within the legal field, specialising as a criminal solicitor.
Much like John Fitzsimons, I am ready to make sacrifices to complete this degree. I am ready to work as hard as I have to, to live as economically as possible and to study till I know the course content expertly.
Despite financial hardships I am willing to do whatever it takes to achieve the LLB.
That being said, I was very aware that it would have been impossible for me to manage the course fees alone. Without this scholarship, becoming a solicitor would not be achievable.
I can't express what it means to me to have been granted this scholarship. I hope in time and with hard work that I will be in the position to contribute towards the fund so as to give someone else the same chance that the John Fitzsimons scholarship has given me.
Claire McBride, Part-Time LLB Student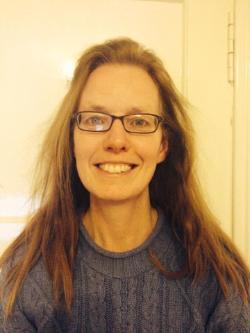 When I received a letter informing me that I had received financial assistance towards my first year of the part-time LLB course I was really happy. I am a working mother of three children. I also have a carer's role for dependents within my family. Because of these personal circumstances I changed from a fulltime teaching job to a job share position. My salary and my husband's does not stretch very far, so finding the funding for the law course was very worrying.
I have always wanted to study law, but haven't had the opportunity to do this up until now. The funding from the John Fitzsimmons Memorial Fund has made things a lot easier for me when trying to find payment for fees and books for the law course. Because of the family, and work responsibilities I have, my life can be very busy and very stressful. However, I really enjoy the law course, it's something for me, and it makes me really happy. I have met a lot of interesting and learned professors and many friends, have learned an awful lot about law in this first year alone, and I always look forward to my interesting evening lectures. All of this has been assisted greatly by the fund I received from the John Fitzsimons Memorial Fund. I am extremely grateful to the fund.