Justice Albie Sachs Gives the John Fitzsimons Memorial Lecture:Offenders and Victims: Truth, Punishment and Reconciliation
In this video, one of the world's most celebrated legal figures gives the first John Fitzsimons Memorial Lecture in Criminal Law and Justice.
By anyone's standards Albie Sachs' life has been inspirational. As a young lawyer who defended people charged under South Africa's iniquitous security laws, Sachs himself had to endure prolonged detention, torture. In 1988, while in exile in Mozambique, a bomb was placed under his car by South African security agents causing the loss of his right arm and the sight of one eye.
After recovering from the bomb, he devoted himself to preparations for a new democratic Constitution for South Africa. Sachs was one of the chief architects of the widely-admired post-apartheid constitution, and a persuasive advocate for the inclusion of a Bill of Rights and an independent judiciary in the new constitution.
Sachs was appointed by President Nelson Mandela to the new Constitutional Court, where he served until 2009. His judgements have been widely admired as among the most progressive and thought-provoking in the world.
Albie Sachs' lecture launches The John Fitzsimons Memorial Fund which honours the courage, integrity and inspiration of the late John Fitzsimons, Lecturer and Sheriff (judge), in two ways.
First, the Strathclyde Centre for Law, Crime and Justice will hold a regular public and high profile John Fitzsimons Memorial Lecture in Criminal Law and Justice. The first John Fitzsimons Memorial Lecture is given by Albie Sachs, Supreme Court Justice of the Constitutional Court of South Africa and award-winning author.
Secondly, in keeping with John's belief in the importance of education and meritocracy, the John Fitzsimons Memorial Fund will offer help to academically meritorious mature Strathclyde Law School students who are in genuine financial need.
Endorsing the need to contribute to the John Fitzsimons Memorial Fund, Justice Albie Sachs said:
The Memorial Fund should get our support not simply to do justice to people in John's position [mature law students in-need], who have to battle so hard and put so much strain on their families.

Not only should we do justice to them but to do justice to justice, because it means mature people are coming into the law with rich life experience and they contributing something extra. It's not simply a question of equity and fairness and finding talent that you wouldn't otherwise know was there, but bringing that extra layer, that extra quality, texture and richness to the law.
The Second John Fitzsimons Memorial Lecture in Criminal Law and Justice
Baroness Helena Kennedy QC, FRSA
Women In Justice
In the Chair: Dr Frances McMenamin, QC.
Monday 14th November 2016
Strathclyde Centre for Law, Crime & Justice
One of the virtues of modern justice systems is legal equality. Yet in a world where women's and men's experience tends to be so different, do (and can) universal notions of justice hold true? How, if at all, are women written into the law, treated by the law, and judged before the law? Are universal standards of behaviour and rationality in reality male standards?
And in a system traditionally dominated by men and male norms, how do women working in the justice system fare?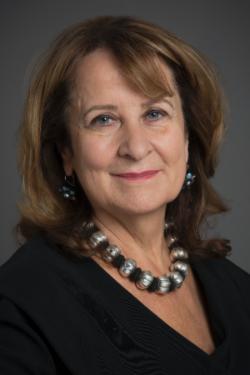 In this John Fitzsimons Memorial Lecture Baroness Helena Kennedy QC will address these and other questions.