In 2014-15, (the first year of full operation), three John Fitzsimons Memorial Scholarships were awarded. It is hoped that further awards with higher levels of assistance will be made in subsequent years
Here the three students explain what the award of a John Fitzsimons scholarship means.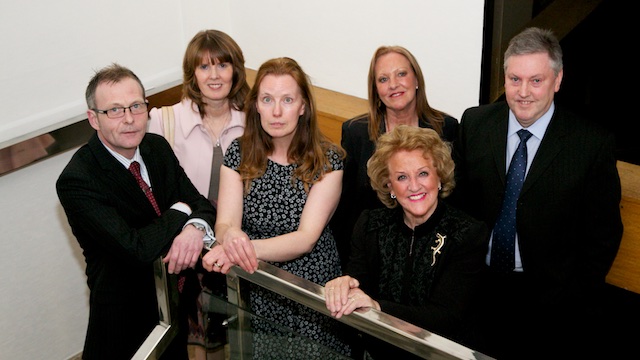 James Hannah, LLM in Professional Legal Practice Student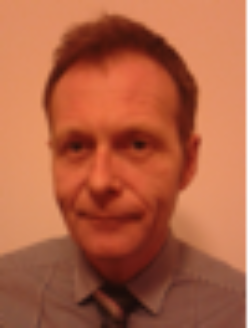 As a young child I suffered an illness which hampered my learning experience. I therefore left school at 16 years without fulfilling my full education potential. Years later I returned to education as a mature student to study law. At the time I was able to work whilst studying, and care for my two sons as a single Dad, but as the recession kicked in I lost the job which was funding my degree. I thought of packing in the course, but managed to find alternative work, which although a drastic cut in wages, enabled me to finish the degree with honours in 2013. I was able to complete the Diploma in Professional Legal Practice and graduated in 2014.
Four years at University took its toll on my financial situation and because of my age in a very competitive environment, securing a traineeship especially in criminal law and/or human rights was difficult. I decided I would need an edge over my fellow law graduates and was told of the LLM in Professional Legal Practice by the University. There would have been no way for me to undertake this course however, given my family circumstances and financial commitments. Then I was made aware of the John Fitzsimons Memorial Scholarship and I applied.
I am very grateful for the help that the Memorial Fund has afforded me because it has meant I could undertake this course of study. Without the John Fitzsimons Memorial Fund it would have been impossible for me to complete the LLM and reach my full potential and for that I am eternally grateful. I hope to be in a position in the future to contribute to the Fund, so that other people in the same boat as myself can be given the chance that otherwise would have escaped them."
Clare McBride, Part-Time LLB Student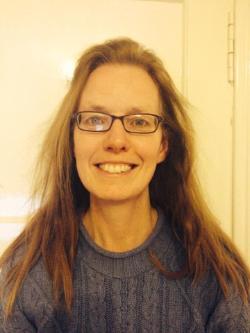 When I received a letter informing me that I had received financial assistance towards my first year of the part-time LLB course I was really happy. I am a working mother of three children. I also have a carer's role for dependents within my family. Because of these personal circumstances I changed from a fulltime teaching job to a job share position. My salary and my husband's does not stretch very far, so finding the funding for the law course was very worrying.
I have always wanted to study law, but haven't had the opportunity to do this up until now. The funding from the John Fitzsimmons Memorial Fund has made things a lot easier for me when trying to find payment for fees and books for the law course. Because of the family, and work responsibilities I have, my life can be very busy and very stressful. However, I really enjoy the law course, it's something for me, and it makes me really happy. I have met a lot of interesting and learned professors and many friends, have learned an awful lot about law in this first year alone, and I always look forward to my interesting evening lectures. All of this has been assisted greatly by the fund I received from the John Fitzsimons Memorial Fund. I am extremely grateful to the fund.
Clarice Wambua, LLM Climate Change Law & Policy Student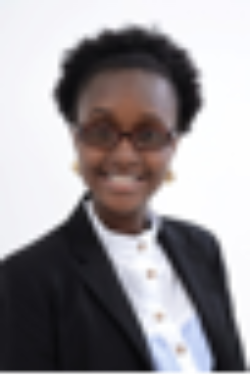 Being awarded a John Fitzsimons Memorial Scholarship in 2014 ranks as one of the most life- changing things which have happened to me. Having set up a climate change law consultancy early that year, I was excited to have a chance to further build my expertise by undertaking the University of Strathclyde's LLM in Climate Change Law and Policy. However, being financially constrained, I wondered how I would meet the full costs of study at the University. Even more difficult was the seeming lack of scholarships catering for students pursuing distance learning degrees, (which is the mode of study for the LLM in Climate Change Law and Policy), a mode of study I believed would work best for me as it would allow me to study whilst undertaking family responsibilities as a mother to a toddler.
When the Programme Director, brought to my attention the existence of the John Fitzsimons Memorial Fund which catered for students like me, I applied in the hope that I would after all, not have to defer or decline acceptance to the programme. Thankfully, through the generous contributions of the donors to these scholarships, I was awarded an amount to help with tuition costs for the LLM. The award has enabled me, a mature student with a desire for lifelong learning, to take up the LLM at Strathclyde. The programme has facilitated interactions with world class faculty and introduced me to courses that I am deeply interested in and which are invaluable for a Kenyan lawyer advising on climate change law issues in Kenya and other African countries. The programme has also allowed me an opportunity to access a well equipped online library, through which I can conduct in-depth research. I must admit spending several hours online at the start of the course, browsing in excitement noting the e-books, journals and other e-resources available.
I am truly grateful for the financial support provided by the John Fitzsimons Memorial Scholarship, without which I would be unable to undertake this programme of study at this time. My goal is to utilize the knowledge gained at the University of Strathclyde to devise legal strategies in the climate change field that further the goal of environmental sustainability in Sub Saharan Africa.
I am confident that I will in time be in a position to make a donation to the scholarship funds, and play a part in giving another student such a life-changing opportunity. Ultimately, just as these scholarships have done for me, I hope to encourage and empower women and young girls to keep working towards building their dreams and careers, no matter their age or stage in life.