SCELG at COP23 and more
Recent months have seen a number of exciting SCELG activities on the climate change and energy front. From participation in high-level policy forums to developments in our teaching portfolio and project and publication updates, this has been a busy period for SCELG.
Staff, alumni and students @ the COP
For the 23rd year in a row, national delegations and observers from the private sector and civil society convened in Bonn for the Conference of the Parties to the United Nations Framework Convention on Climate Change (UNFCCC), known colloquially as COP23. A central item on the agenda this year was the elaboration of a 'rulebook' for implementation of the groundbreaking Paris Agreement adopted at COP21 in 2015. Strathclyde had a strong presence at the summit, with several former and current students of the LLM in Climate Change Law and Policy attending as negotiators or observers.
Melissa Low, a 2015 graduate, represented the National University of Singapore and shared insights from her research on transparency in climate policy during a side event hosted by the government of Korea. Alastair Marke, a current student, presented ongoing work on the role of blockchain technology in enhancing climate action at several events, and hosted a networking dinner of the International Core Group on Blockchain Climate Finance. Sehon Marshall, Fabrice Mattei, Marsida Rada, and Johan Thyse also engaged actively in the negotiations and events on the sideline of the climate summit.
Prof Mehling, on the faculty of the LLM in Climate Change Law and Policy, shared insights from recent research projects and advisory work at side events organized by the Climate Law & Governance Initiative, Climate Strategies, the Harvard Project on Climate Agreements, the International Emissions Trading Association, United Nations University, and the World Climate Summit. He also launched the 10th anniversary issue of the Carbon & Climate Law Review he edits, and followed as many of the exciting activities of Strathclyde students as possible.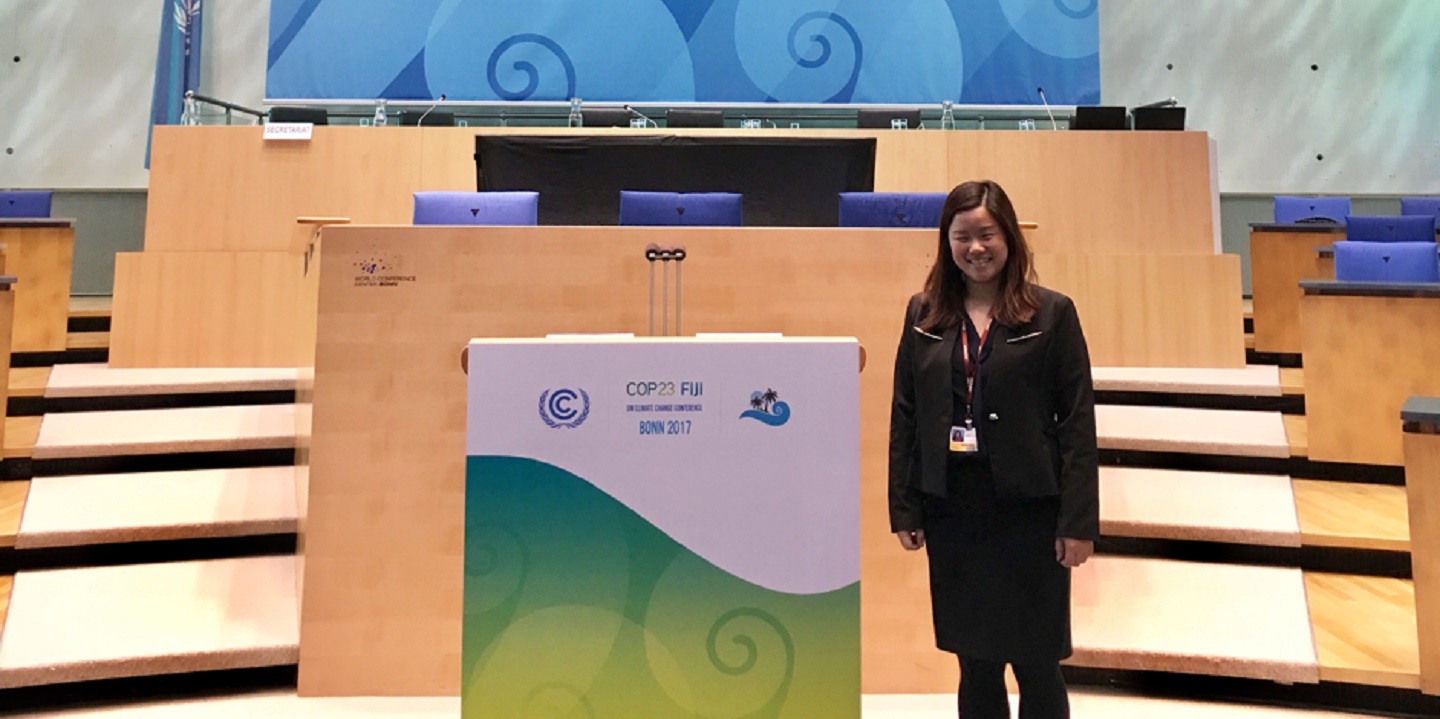 Melissa Low at COP 23
From the LLM in Climate Change Law and Policy to the LLM in Climate and Energy Law
From 2018-19, the LLM in Climate Change Law and Policy will extend its focus to energy law and policy, and devote attention to the global transition towards more sustainable forms of energy production and consumption. To reflect this exciting change, the programme will now be called the LLM in Climate and Energy Law. Another important change relates to the delivery format: from 2018-19, the LLM will be taught completely through distance learning, making it even more appealing to candidates who wish to obtain a high-level post graduate degree in law, but are unable to travel to Scotland. The LLM in Climate and Energy Law will be co-directed by Prof Mehling and Dr Sindico.
Meanwhile, we celebrated the graduation of five students from the 2016-17 cohort (Susan Gathigia, Estefania Jimenez, Laura Lynes, Sehon Marshall and Johan Thyse) at the graduation ceremony in November in Glasgow. Work from our LLM students has recently been published as SCELG working papers, focusing on wind energy in Kenya and animal rights in the context of climate change adaptation in Canada.
The climate change and energy elements of the on-campus LLM in Global Environmental Law and Governance continue to run. We are gearing up for our International Climate Change Course, in Spring Term 2018. This is taught by Dr Bouwer.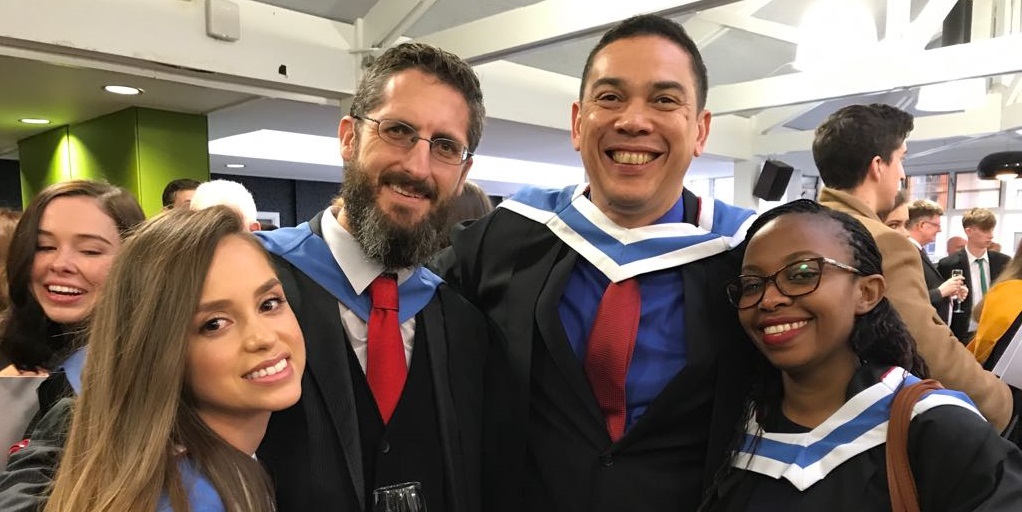 SCELG LLM Staff and Students
Projects
SCELG is leading a global project on climate change and litigation in the framework of the International Academy of Comparative Law biannual conference. Together with the University of Geneva SCELG is mapping climate change litigation in 40 countries with the goal of not only exploring current trends in climate change litigation, but also identifying bottlenecks and challenges in jurisdictions where climate-related matters are not yet before judges. The project will be presented in early May at the II SCELG Festival of Environmental Law and Governance in Glasgow, at a side event to the 2018 IUCN Academy of Environmental Law Colloquium in July, also in Glasgow, and at the Biannual Conference of the International Academy of Comparative Law in Fukuoka, Japan, also in July.
The BENELEX project continues its work on benefit sharing and climate change. Annalisa Savaresi (now at Stirling) continues her work on community renewables. Kim Bouwer and Elisa Morgera have co-authored a paper on the right to science and climate technologies, which will be published early next year in a special issue on climate technologies. Kim Bouwer continues her work on climate finance, which has been presented at two high-level academic conferences this autumn: the Society for Legal Scholars Annual Conference in Dublin, in September, and the UK-IVR Legal Theory Conference in Sheffield, in November.
Publications
SCELG members have authored a number of climate change and energy related publications:
F. Sindico, "Climate Change and Security", 11.3 Carbon and Climate Law Review (2017), pp. 187-190 (article available here)
C. Bausch and M. Mehling, "Negotiating Climate Change in the UN: Same Procedure as Every Year? Not Quite!", 11.3 Carbon and Climate Law Review (2017), pp. 179-183
S. Dröge, H.v. Asselt, K. Das, and M. Mehling, "The Trade System and Climate Action: Ways Forward Under the Paris Agreement", 17 South Carolina Journal of International Law and Business (2017), pp. 195-276.
M. Mehling, G. Metcalf, and R. Stavins, Linking Heterogeneous Climate Policies (Consistent with the Paris Agreement), Harvard Project on Climate Agreements Discussion Paper ES 17-6, October 2017, 55 pp. (paper available here)
M. Mehling and A. Vihma, 'Mourning for America': Donald Trump's Climate Change Policy, Finnish Institute of International Affairs (FIIA) Analysis 8, November 2017, 28 pp. (paper available here)
M. Mehling, H. van Asselt, K. Das, S. Droege, and C. Verkuijl, Designing Border Carbon Adjustments for Enhanced Climate Action, Climate Strategies Report, December 2017, 59 pp. (paper available here)
S.E. Weishaar, L. Kreiser, J.E. Milne, H. Ashiabor, and M. Mehling (eds.) The Green Market Transition: Carbon Taxes, Energy Subsidies and Smart Instrument Mixes, Cheltenham: Edward Elgar, 2017, 304 pp. (book description here)
K. Bouwer 'The Future of Climate Change Litigation" (2019) Journal of Environmental Law (forthcoming)
K. Bouwer and E.Morgera 'Imagining Agency: Insights for Climate Technology Transfer from International Environmental and Human Rights Law.' (2018) Journal of Intellectual Property Rights (forthcoming)
F. Sindico and M. Orme, "Climate change and economic measures: One assumption and one scenario too many. . ." in S. Scott and C. Ku, Climate Change and the UN Security Council, Edward Elgar Publishing, 2018 (forthcoming)

Introducing Mr Manuel Pulgar Vidal at the 2017 Shackleton Medal Event
Other News
In other climate change and energy related news SCELG has been asked by the Royal Scottish Geographic Society to introduce Mr Manuel Pulgar Vidal, former Peruvian Minister of Environment and Chair of COP 20 in Lima, at an event hosted by Scottish Power Foundation at its headquarters in Glasgow where Mr Pulgar Vidal was awarded the 2017 Shackleton Medal, which he shares with Chritiana Figueras and Lauren Fabius.
SCELG was also invited to participate to the Second International Conference on Climate Change Adaptation, "Islands, land of innovative solutions", organized by the government of the Reunion Island in partnership with the Network of Regional Governments for Sustainable Development.
Michael Mehling has been appointed thematic task lead and co-Chair of the Scientific Committee for the Carbon Pricing Leadership Coalition's research conference.
Finally, climate change features as one of the streams in the 2018 IUCN Academy of Environmental Law Colloquium, which will be hosted by SCELG under the title "The Transformation of Environmental Law and Governance: Innovation. Risk and Resilience" from 4-6 July 2018 in Glasgow. The call for abstracts will be open until 01 February 2018 and we encourage you to participate in what will be a vibrant and exciting event. You can register through the website where you will also find information on scholarships.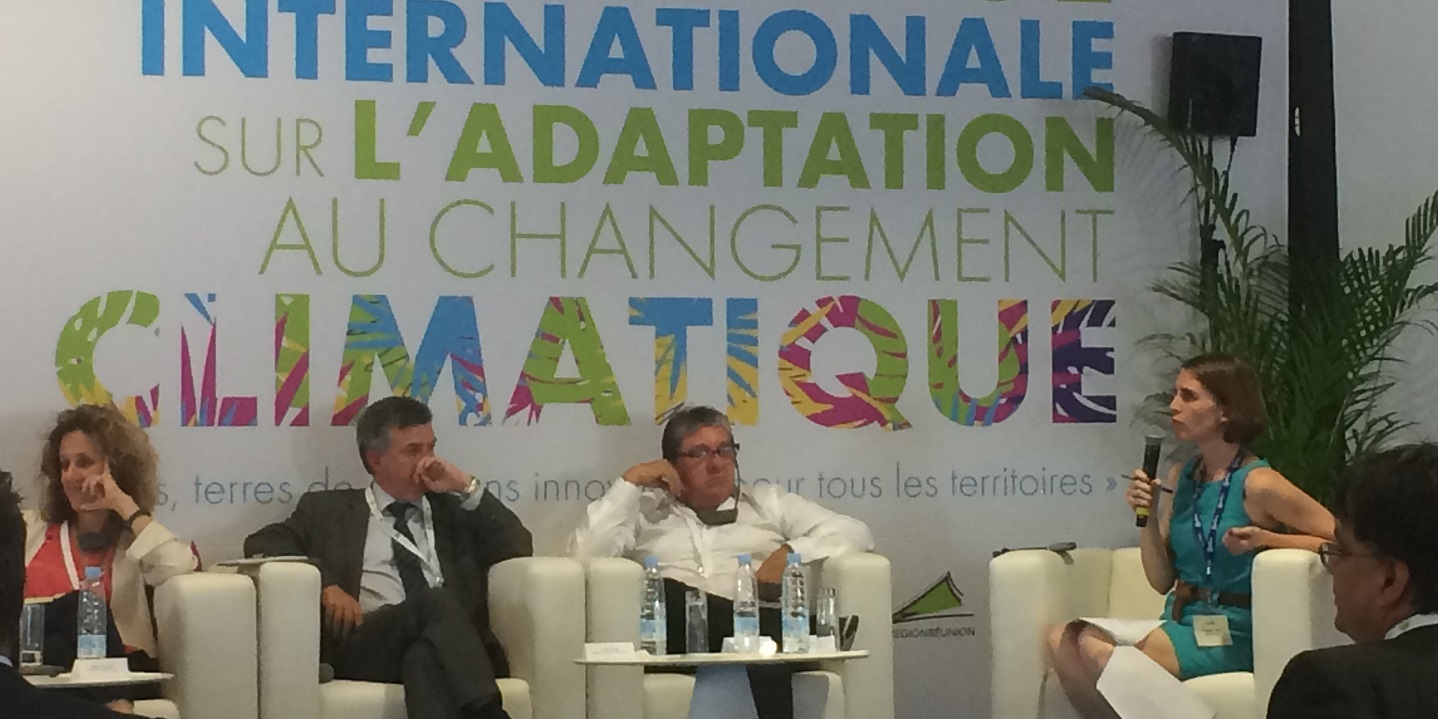 Second International Conference on Climate Change Adaptation