Leading technological university
We're a leading international technological University located in the heart of Glasgow, Scotland's biggest city. Our commitment to useful learning guides our research, our learning and teaching and the way we work with businesses and organisations.
Our buildings & facilities reflect our technological status.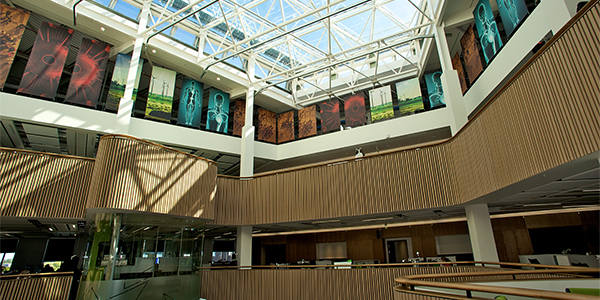 Technology & Innovation Centre
At our flagship Technology & Innovation Centre we're transforming the way academics work with business, industry and the public sector. It recently secured success in three prestigious national award schemes – it's been nominated for the British Council for Offices innovation trophy, given a commendation award at the 2016 Civic Trust Awards and received an Honourable Mention in the 2016 ISPE Facility of the Year Awards.
The Technology & Innovation Centre brings together multidisciplinary teams to combine strengths in engineering, science, business, humanities and the social sciences. The benefits of working closely with industry are already being delivered to enhance student experience through:
sponsored collaborative student projects and funded final year research projects
industrial placement studentships and internship opportunities
course content and learning influenced by industry
development of applicable and transferrable skills, techniques and knowledge which enhance employability
opportunities to build relationships and networks with external partners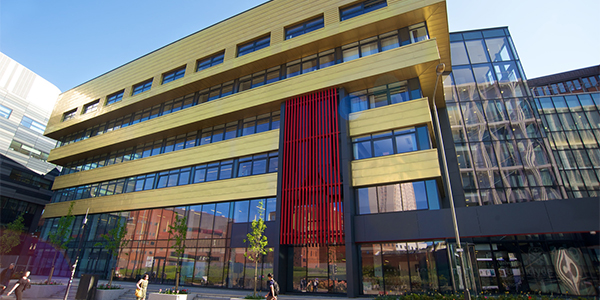 Strathclyde Business School
Strathclyde is a triple accredited business school, holding accreditation from the international bodies, AMBA, AACSB and EQUIS.
The Business School has undergone a £23.2 million transformation to locate all departments in a single business quarter and provide state-of-the-art teaching facilities. The major refurbishment includes two new 100-seat lecture theatres, tutorial rooms for up to 40 people and smaller break-out rooms. There's also 'hot-desking' booths, a common room for MBA students, and a 140 open-plan workstations for PhD students. The open plan space for PhD students has been carefully planned out to optimise research links and connections amongst our highly international PhD population.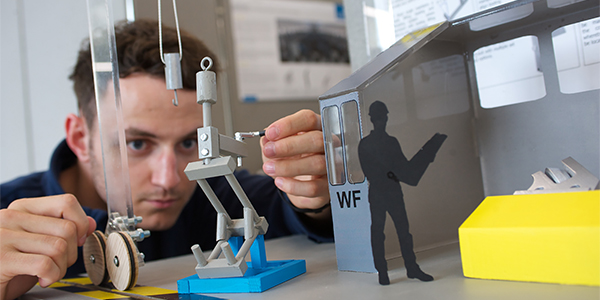 Engineering facilities
Our Department of Design, Manufacture & Engineering Management (DMEM) was refurbished in 2014 and is well equipped with state-of-the-art tools to help design, prototype, manufacture and perform research on a broad range of items. We have one of the UK's only digital design suites to combine virtual & physical design & prototyping.
Check out DMEM's full range of facilities
In Biomedical Engineering we have a unique breadth of specialist facilities with capabilities in device design and associated modelling, prototyping, materials testing and in-vitro and ex-vivo testing. Our facilities are some of the best in Scotland and across Europe and include a large dedicated motion analysis laboratory (140 square metres) with integrated Vicon Nexus system and multi-axis Kistler Force Platforms.
Take a look at Biomedical Engineering's facilities
Our Architecture department has a number of different facilities and equipment including:
Two fully-networked design studios. One is a drop-in studio, the other is dedicated to interactive design teaching using Promethean ActivBoards
Our own reference library, in addition to the main University library
A workshop with a Lasercutter and full range of hand and portable power tools, available under supervision
Find out more about all the facilities available.
In 2014, our Civil & Environmental moved into a brand new state-of-the-art laboratory, office and conference space. Find out more about their geomechanics labs and environmental labs.
We're home to the largest ship-model experiment tank in any UK university. Using this facility, we can determine the survivability of damaged ships, fluid structure-interaction for slender structures, sporting fluid dynamics and marine renewable energy.
See more of our Naval Architecture, Ocean & Marine Engineering facilities.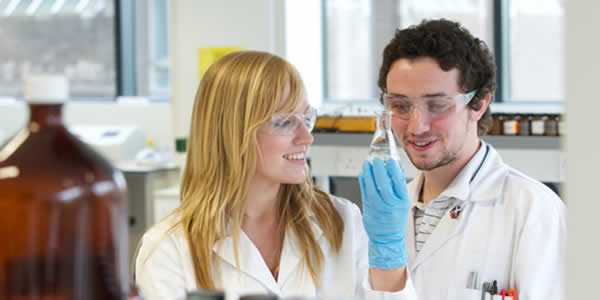 Science facilities
In our Chemistry department we have a unique set of facilities including a nuclear magnetic resonance unit, a mass spectrometry facility and both single crystal and powder X-ray diffraction (SXD) and (PXRD) facilities.
The Strathclyde Institute of Pharmacy & Biomedical Sciences is housed in a state-of-the-art building. Take a tour of the SIPBS building.
Our Physics department is home to the Institute of Photonics. They operate an industry-standard cleanroom suite, currently located in the Technology & Innovation Centre. It comprises fabrication and test equipment for manufacture of micro-scale optoelectronic and photonic devices. Find out more about their semiconductor microfabrication facility.