MSc/PgDip/PgCert
Health History
Apply
Key facts
Start date: September

Study mode and duration: MSc: 12 months full-time; 24 months part-time
PgDip: 9 months full-time; 18 months part-time
Study with us
explore the origins and impacts of our modern health experience and expectations
examine the impact of warfare on medical technologies
suitable for those from humanities, social science and health science backgrounds
Back to course
Why this course?
The MSc in Health History explores the last two-and-a-half centuries to seek the origins and impacts of our modern health experiences and expectations, together with the reasons they've changed so rapidly. It examines a variety of issues such as the:
development of psychiatry since its birth in the 19th century
rise of regulation for drugs and medicines
impact of warfare on medical technologies
challenges faced by those seeking to transform the health of British children
changes and continuities in health and healthcare in Britain since 1800
effects of work and workplaces on individual and environmental health
concepts of and treatments for mental health in modern societies
intersection of gender, sexuality and health since 1800
The degree is suitable for those from humanities, social science and health science backgrounds as well as those who have worked in the health professions.
The MSc Health History is organised around the expertise of staff in the Centre for the Social History of Health and Healthcare (CSHHH) Glasgow. The CSHHH is a research collaboration between historians of medicine and of health and healthcare at Glasgow Caledonian and Strathclyde universities.

Interested in postgraduate study?
Our friendly and knowledgeable team will be available to provide you with all of the information you need to kick-start your postgraduate journey at the University of Strathclyde.
Join one of our upcoming online drop-in sessions on:
Wednesday 4 November - 3pm to 4:30pm
Wednesday 2 December - 3pm to 4:30pm
Register for drop-in sessions
What you'll study
You'll take the compulsory class Research Skills, Sources & Methods for Historians and choose four optional classes. In addition, MSc students write a dissertation of 15,000 words, researching a topic under the supervision of a member of the programme staff.
Modules can be built into a Masters degree. This can form the basis for future doctoral research funded by the:
Wellcome Trust
Arts & Humanities Research Council
Economic & Social Research Council

Seminars
The CSHHH Glasgow seminar series is designed to showcase the latest research from across the subject area at the centre. All students on the MSc are expected to attend these sessions. Find out more about our seminars and events.
Teaching staff
Teaching and research training is provided by staff of the Centre for the Social History of Health and Healthcare (CSHHH) Glasgow. Key staff include:
Dr Jesse Olszynko-Gryn, Strathclyde Chancellor's Fellow in History of Health and Wellbeing and Director of the MSc in Health History
Dr Patricia Barton, Lecturer in History, University of Strathclyde
Dr Janet Greenlees, Senior Lecturer in Health History, Glasgow Caledonian University and Deputy Director of the Centre for the Social History of Health and Healthcare
Dr Laura Kelly, Director of the CSHHH and Lecturer in the History of Health and Medicine and Wellcome Trust Research Fellow in Medical Humanities, University of Strathclyde
Professor Arthur McIvor, Professor in Social History, University of Strathclyde and Director of the Scottish Oral History Centre
Professor Jim Mills, Professor of Modern History, University of Strathclyde
Dr Emma Newlands, Lecturer in History, University of Strathclyde
Dr Elsa Richardson, Lecturer in the History of Medicine, University of Strathclyde
Professor Matthew Smith, Professor of Health History, University of Strathclyde
Professor Oonagh Walsh, Professor of Gender Studies, Glasgow Caledonian University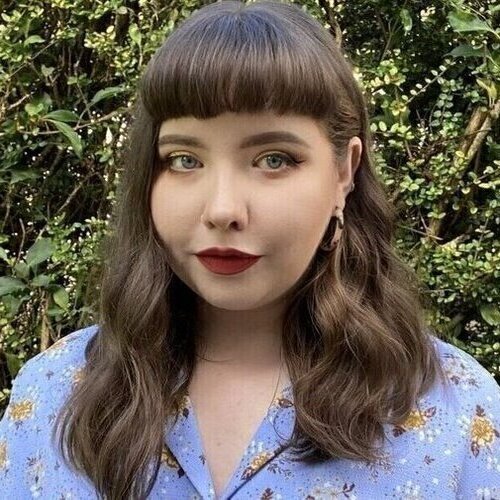 I was lucky to meet like-minded people on my course and form a great support network throughout the year. My professors have all been wonderful and provided positive and constructive feedback on my work, which helpful and encouraging.
Andrea Torrance
The MSc in Health History is ideal for anyone seeking a historical understanding of health challenges facing modern societies, from regulation of drugs to mental health. It provides training for students planning to progress to a doctoral research degree, but is also ideal for those with a general interest in health and history, for those in the health professions keen to explore the origins of their disciplines, and for those in education roles looking for fresh ways to deliver teaching and learning related to health.
Jesse Olszynko-Gryn, Course Director
Research Skills, Sources & Methods for Historians.
You'll be introduced to methodological and practical issues in historical research.
Advanced Oral History
Advanced Oral History allows students to explore advanced oral history theory and practices as a valuable means of understanding the past. In weekly seminars, we will examine the advantages and limitations of oral history as both a research methodology and an outcome by reading and discussing key texts written by leading oral historians and related practitioners. In addition, students will gain practical experience designing and implementing a mini oral history project directly related to their postgraduate dissertations.
By the end of the semester, students will have submitted their dissertation project proposals for ethics approval, and gained preliminary experience in conducting and analysing an interview of relevance to their dissertation topic. Students seeking careers in history, museum studies, human rights advocacy, international law, diplomacy, and journalism will find this course particularly relevant.
Pharmaceuticals, Ethics and Health: 1800-1980
This class analyses core debates in the History of Pharmaceutical Science and the History of the Pharmaceutical Industry.
It uses a series of cases studies including: the establishment of pharmacology as a medical science, standardisation and the quality of medications, the globalisation of the medicinal market, pharmaceutical legislation, drug scandals and the politics of pharmaceutics.
Through analysis of the historiography and primary materials, students will engage with the ethical debates which have accompanied the rise of the pharmaceutical industry as a global giant.
Health & Healthcare in the Long 19th Century
With a geographical focus on Britain and North America and thereby a consciously comparative approach, this class examines issues like the often vexed relationship between medicine, the public, and the state in an era which saw the constant redrawing of such boundaries in both nations.
Governing Highs & Health: History & the Control of Drugs, c.1800-1945
This class examines key moments in the development of modern systems of regulating drugs.
With a focus on western countries since 1800, it explores the political, social and economic contexts of decisions to control and restrict the consumption of both psychoactive and pharmaceutical products.
The objective is to place state enquiries, legislative projects and international agencies in historical context.
Medicine and Warfare, 1800-2000
This class analyses the role of medicine in the emergence of 'modern' forms of warfare, particularly the vital contribution that medicine made to manpower economy, discipline and morale.
It explores the ways that different countries have responded to the medical issues posed by modern warfare, the key objective being to place these military-medical developments within wider social, cultural and political contexts.
Medicine, Health & the Moving Image
This class investigates the moving image since the 'birth of cinema' in 1895 as a crucial dimension of medical knowledge production and communication. Taking a global approach, it explores the intersection of medicine, health and the moving image across a range of themes, genres and media. It examines depictions of patients, disease and the human body in documentary and fiction film as well as the varied uses of film, television and video in medical research, training and public engagement.
The class considers key case studies to prepare students for their own research at the nexus of film, medicine and health. Topics of discussion include public health, sex education, childbirth, psychiatry, the NHS, HIV/AIDS and world health. Class discussions of film clips and readings will be supplemented by field trips to the Moving Image Archive at Kelvin Hall and the historic Glasgow Film Theatre.
Food and Health in the West during the 20th Century
The aim of this class is for students to explore how dietary influences on health have been perceived in the West during the 20th century.
Nutrition has been and continues to be one of the most controversial areas of health and medicine and one of the goals of this module is to examine why this has been the case.
Gender, Health and Modern Medicine Since 1800
This class explores the complex interactions between medicine, gender, health and illness in the 19th and 20th centuries. You'll explore the key role that gender has played in the emergence of modern healthcare and medicine in a variety of settings, such as Britain, Ireland and the United States. You'll also examine a diverse range of topics to assess how men and women, and concepts of femininity and masculinity were defined by the medical profession and how responses to men and women's health issues became increasingly gendered over time.
As well as developing your critical thinking skills through engagement with the secondary literature on these themes, you'll have the opportunity to get to grips with a variety of primary sources such as women's magazines, advertisements, films, medical journals and oral histories.
Work Placement in History
This class offers students the opportunity to spend eight weeks in a placement of their choice with museums, archives, historical associations and healthcare providers (only for students registered with the MSc in Health History) in Glasgow.
This module aims to provide students with an insight into the day-to-day workings of an organisation, in order to develop history-specific vocational skills and promote reflection on employability and also on the issues involved in disseminating history outside academia.
The module provides a vocational component to the History postgraduate taught portfolio, and aligns with similar provisions planned by the School of Humanities.
It may be of particular interest to those MA students not planning to pursue a PhD after their studies. Students will be asked to complete a small project or piece of research for their host and to write a reflective essay on their experience.
Fleshy Histories: Meat Eating & Meat Avoidance, 1500 to the Present
This class will engage students with literary and historical materials, and with theoretical work from animal studies and ecofeminism. This will inform discussions about the place, meaning and function of meat eating and meat avoidance, and debates about human-animal relations, from the early modern to the modern world.
As well as philosophical and religious work you'll read a range of primary materials, including literary works from A String of Pearls (aka Sweeney Todd) to Roald Dahl's Pig; from Swift's Modest Proposal to Coetzee's Lives of Animals, via Dracula, and develop skills in textual analysis and critical and theoretical engagement.
Medicine & Madness: Psychiatry in the Nineteenth & Twentieth Centuries
This module outlines the key developments in the treatment of lunacy from the early nineteenth to the twentieth centuries. Students will learn how attitudes towards mental illness and its treatment have changed over the long nineteenth century and will evaluate why assumptions of mental health provision have been so controversial.
History, Health & Heritage (from 2020-21 entry)
This module aims to widen understanding of the relationship between heritage and tourism through examination of cultural resource management concerns in a global context as well as at the individual heritage at operation level. The concept of "world heritage" will be explored in its widest sense, including international treaties, policies and organisations involved in assessing the value (economic/social/political) of heritage globally. Current and future trends in the relationship between tourism, heritage and society will also be explored.
Media & Health
The topic of health is a constant fixture in the media through news and features, documentaries, talk shows, and more. Audience demand for health information is high, as is the relevance of this coverage to their lives, and therefore the responsibility of journalists towards their audiences. This class will highlight all these issues and emphasize many of the inherent conflicts in health journalism and heath communication.
The goal of this class is to examine the potential and limits of the media to accomplish health education of the public. We will examine how both information and entertainment media present and frame various health behaviours and how that affects media consumers. We will look at how theories, models, and assumptions of mass communication relate to public health issues. Topics to be covered include scientific inquiry, the media vs. science, framing illness, body image, stigma, entertainment education, mythologizing doctors, and others.
Assessment will include three pieces: a research paper on the media coverage of a health issue chosen by the student, a research paper on the public knowledge of the same health issue, and a poster presentation of the findings from the two research papers.
If you progress to MSc level, you'll also write a 15,000-word dissertation.
Dissertation
You'll research a topic of your choice, under the supervision of a member of the programme staff. You'll be able to use the extensive archive holdings relating to the history of medicine and of health and healthcare available in Glasgow and elsewhere in Central Scotland.
Back to course
Entry requirements
| | |
| --- | --- |
| Academic Requirements | First or second-class Honours degree, or overseas equivalent, in History or a related discipline |
| English language requirements | Please check our English requirements before making your application. |
Pre-Masters preparation course
The Pre-Masters Programme is a preparation course held at the University of Strathclyde International Study Centre, for international students (non EU/UK) who do not meet the academic entry requirements for a Masters degree at University of Strathclyde. The Pre-Masters programme provides progression to a number of degree options.
Upon successful completion, you will be able to progress to this degree course at the University of Strathclyde.
International students
We've a thriving international community with students coming here to study from over 100 countries across the world. Find out all you need to know about studying in Glasgow at Strathclyde and hear from students about their experiences.
Visit our international students' section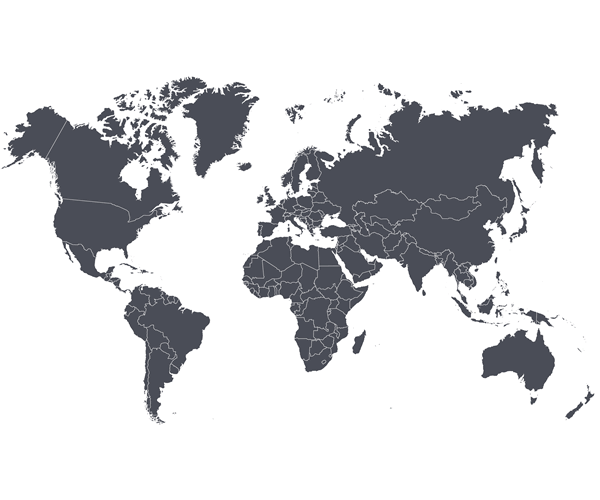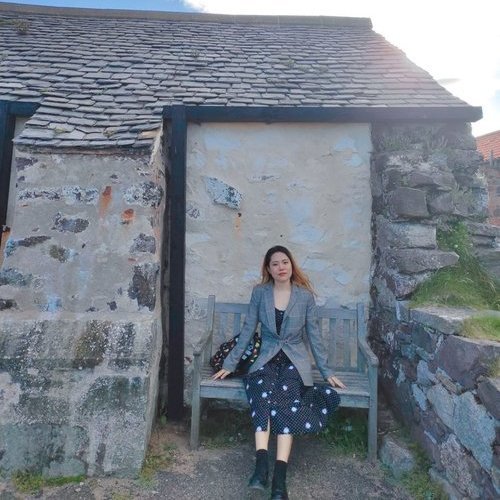 I want to say to all international students from China, study English hard, and don't be shy, try to communicate with people. At Strathclyde, you will have an unforgettable experience and gain an international education and English language training, with social and cultural activities.
Xiaoye Zhu
Back to course
Fees & funding
All fees quoted are per academic year unless stated otherwise.
How can I fund my course?
Strathclyde Alumni
Faculty of Humanities & Social Sciences Alumni Discount
Alumni from undergraduate programmes who graduated between 2014-2019 can receive 10% off the fee for full-time programmes.
Find out more about our alumni discount
Back to course
Apply
Health History
Qualification: PG Diploma
Start Date: Sep 2021
Mode of Attendance: full-time

Health History
Qualification: PG Diploma
Start Date: Sep 2021
Mode of Attendance: part-time

Health History
Qualification: PG Certificate
Start Date: Sep 2021
Mode of Attendance: part-time

Health History
Qualification: MSc
Start Date: Sep 2021
Mode of Attendance: full-time

Health History
Qualification: MSc
Start Date: Sep 2021
Mode of Attendance: part-time

Have you considered?
We've a range of postgraduate taught and Masters courses similar to this one which may also be of interest.
Back to course
Contact us
Register your interest and find out more about the programme
Due to the COVID-19 outbreak our team are working from home and can be contacted via our online enquiry form.