Key facts
Start date: September

Accreditation: Chartered Institute of Management Accountants (CIMA)

Study mode and duration: 12 months full-time

Study with us
Our MSc International Accounting & Finance is for graduates looking to broaden their previous study of accounting or for those already working in accounting or finance.
On the programme you'll:
gain awareness of international accounting standards
study financial management and security markets
learn to apply analytical techniques in practice
gain invaluable practical experience of the factors that drive today's financial markets at Amplify Trading Boot Camp
Back to course
Why this course?
The programme is for graduates looking to broaden their previous study of accounting or for those already working in accounting or finance.
The course gives you an international perspective on the theory and practice of accounting. You will study financial management and securities markets. There is a particular focus on the move towards harmonisation with international accounting standards and the impact of leading standard-setting authorities.
The programme provides you with
an international perspective on accounting theories of income and value
critical awareness of international accounting standards and their implementation
sound understanding of financial theory and analysis
appreciation of the nature and functioning of financial markets and institutions
ability to apply analytical techniques in practice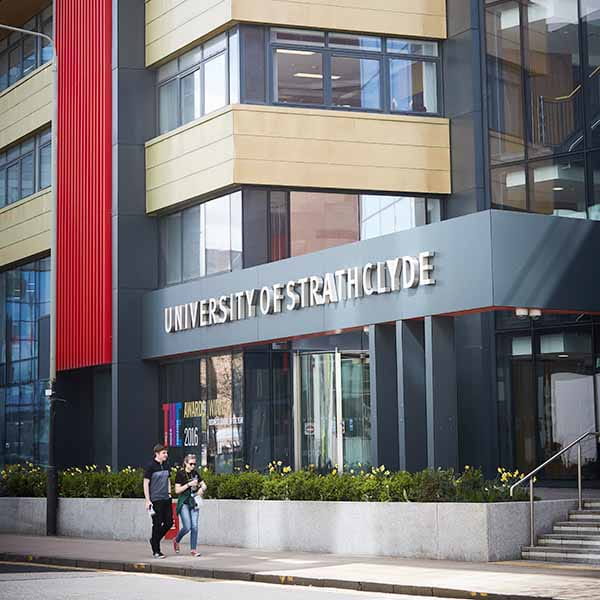 What you'll study
Two research projects
Over the summer, you will work on a series of research projects, supported by an academic supervisor. You can choose a topic from the broad range of issues covered on the programme. You will be assessed on your ability to select and apply relevant theory and research methods. This work may be linked to an issue raised by, or a problem to be solved for, an employer.
Learning & teaching
Core classes will be taught during semesters 1 and 2 with optional classes being offered in semester 2. Classes will be taught through a combination of lectures and workshops. Research projects are undertaken during the autumn months.
Assessment
Class assessments will take the form of a class test and/or assignment for most classes. Each class will be examined at the end of the semester they are offered.
Accreditation
CIMA
This programme is accredited by the Chartered Institute of Management Accountants (CIMA). Exemptions will be awarded from CIMA's professional examinations, according to the route taken through the MSc.
Through our academic partnership with the Global Association of Risk Professionals (GARP), the world's leading professional association for risk practitioners, Strathclyde Business School will be able to nominate up to 6 students per year for a Financial Risk Manager Part I Exam scholarship.
CQF
The Certificate in Quantitative Finance (CQF) is the largest professional qualification in quant finance and is recognized by financial companies worldwide. Strathclyde Business School is one of the few Universities recognised by the CQF Institute and our students can register as free members and have the opportunity to access the latest CQF Institute membership resources, including events, research, careers tools, workshops and thought leadership content.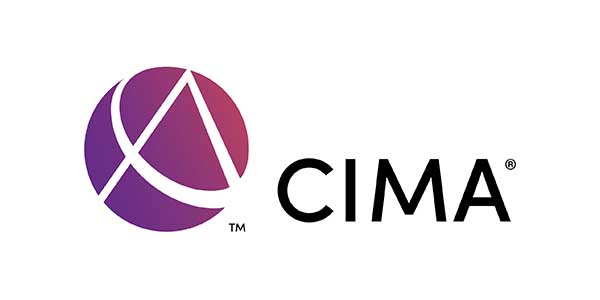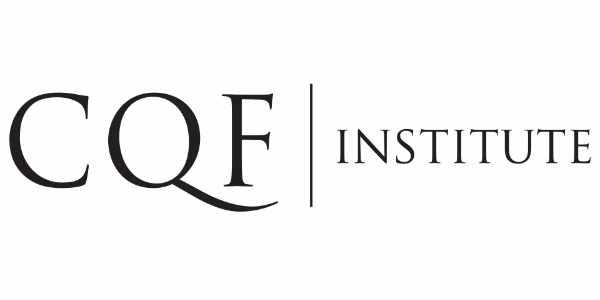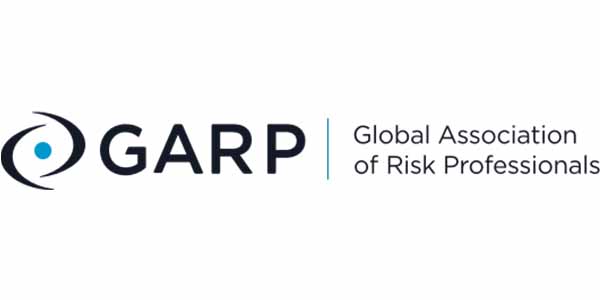 Amplify Trading Boot Camp
You can gain invaluable practical experience of the factors that drive today's financial markets as part of your Master course. Amplify, a global financial trading and training company, in collaboration with Strathclyde Business School, delivers a week-long Boot Camp. This provides you with the opportunity to experience a real-life trading simulation, covering multiple roles in the process.
Amplify is a leading provider of training programmes to the financial industry, and they offer our students the same analyst level practical training they deliver to their clients. Amplify's clients include Bank of China, Goldman Sachs, HSBC and Bank of America.
Note: the provider of this boot camp may be subject to change.
Finance simulation boot camp
Triple-accredited business school
Back to course
Entry requirements
Academic requirements

Minimum second class Honours degree, or overseas equivalent (view the entry requirements for your country) in:

accounting
economics
business studies
maths
statistics
computing

English language requirements

Students whose first language is not English must have a minimum of 6.5 IELTS score, with no individual score lower than 5.5. Get more information about the English language requirements for studying at Strathclyde.
Pre-Masters preparation course
The Pre-Masters Programme is a preparation course held at the University of Strathclyde International Study Centre, for international students (non EU/UK) who do not meet the academic entry requirements for a Masters degree at University of Strathclyde. The Pre-Masters programme provides progression to a number of degree options.
Upon successful completion, you'll be able to progress to this degree course at the University of Strathclyde.
Back to course
Fees & funding
All fees quoted are for full-time courses and per academic year unless stated otherwise.
Fees may be subject to updates to maintain accuracy. Tuition fees will be notified in your offer letter.
All fees are in £ sterling, unless otherwise stated, and may be subject to revision.
Annual revision of fees
Students on programmes of study of more than one year should be aware that tuition fees are revised annually and may increase in subsequent years of study. Annual increases will generally reflect UK inflation rates and increases to programme delivery costs.
Go back
Scotland

£16,650

England, Wales & Northern Ireland

£16,650

International

£31,900

Additional costs

Course materials

Textbooks do vary in price from around £40 to £100. The majority are provided free in the library or via the Virtual Learning Environment platform. For budgeting purposes, we recommend allowing £200 per academic year for books.

Other costs

students are required to print and soft bind their project submission. An average cost would be in the region of £10
graduation gown hire

Visa & immigration

International students may have associated visa and immigration costs. Please see student visa guidance for more information.

Available scholarships

Take a look at our scholarships search for funding opportunities.
How can I fund my course?
Go back
Scottish postgraduate students
Scottish postgraduate students may be able to apply for support from the Student Awards Agency Scotland (SAAS). The support is in the form of a tuition fee loan and for eligible students, a living cost loan. Find out more about the support and how to apply.
Don't forget to check our scholarship search for more help with fees and funding.
International students
We've a thriving international community with students coming here to study from over 140 countries across the world. Find out all you need to know about studying in Glasgow at Strathclyde and hear from students about their experiences.
Visit our international students' section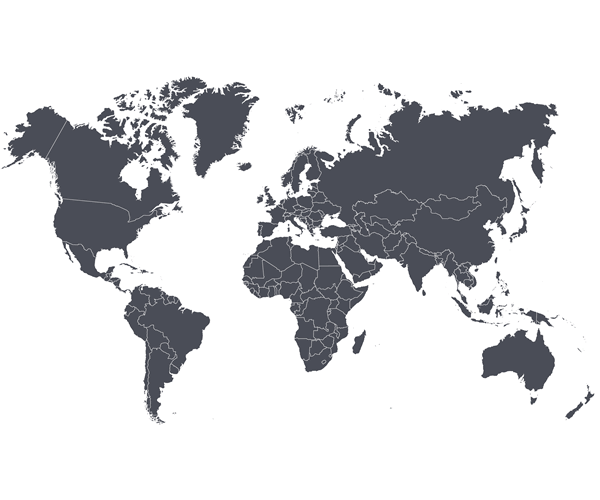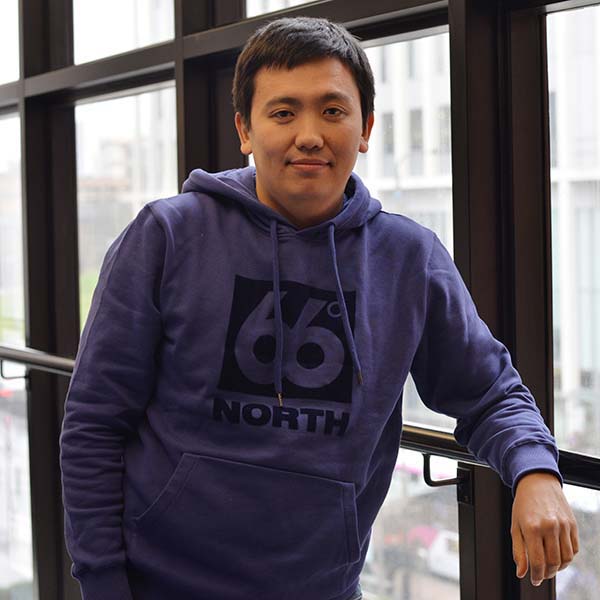 Since beginning my course, I've begun to understand more about international accounting, the principles of finance and the role of financial analysis. I've developed skills on how wisely to use time management.
Alinur Bulaty
International Accounting & Finance (MSc)
Chat to a student ambassador
Want to know more about what it's like to be a Strathclyde Business School student at the University of Strathclyde? A selection of our current students are here to help!
Our Unibuddy ambassadors can answer all the questions you may have about their course experiences and studying at Strathclyde, along with offering insight into life in Glasgow and Scotland.
Chat now!
Back to course
Careers
This course is suitable for those intending to develop their careers in finance, broadly defined as:
corporate finance
security analysis
portfolio management
options and futures
treasury management
the functioning of financial institutions and markets
financial decision-taking in the public sector
Glasgow is Scotland's biggest & most cosmopolitan city
Our campus is based right in the very heart of Glasgow. We're in the city centre, next to the Merchant City, both of which are great locations for sightseeing, shopping and socialising alongside your studies.
Life in Glasgow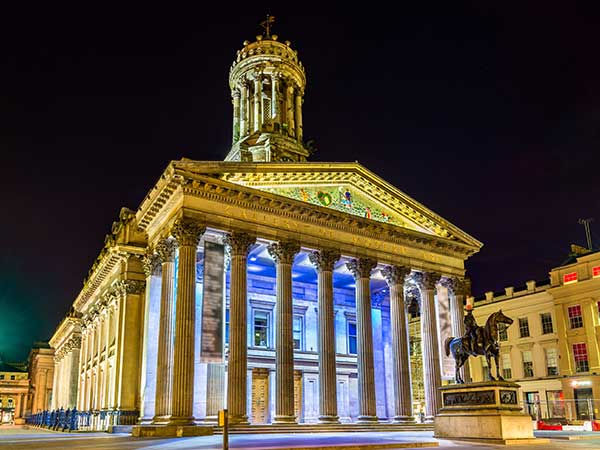 Have you considered?
We've a range of postgraduate taught and Masters courses similar to this one which may also be of interest.