Key facts
Start date: September

Study mode and duration: 12 months full-time
Study with us
develop an understanding of the biology of specific targets for drug-based intervention
learn about and apply the principles of design and formulation of drug dosage systems
gain specialist research skills and practical experience
Back to course
Why this course?
The MSc Advanced Drug Delivery will provide you with specialist research training and skills. The global drug delivery sector is expected to grow significantly over the next five years, driven by new technologies and improved product features. On this course you'll gain the transferable skills to meet this market need.
The course is for graduates seeking practical experience in the design and development of drug delivery systems.
When you graduate from this course you'll be able to:
carry out independent work of a publishable standard
gain skills suitable for a career in the pharmaceutical industry
continue your research career into a PhD programme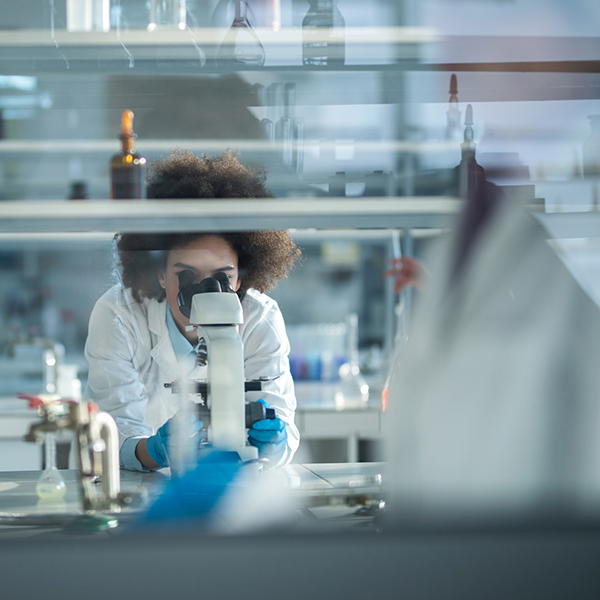 What you'll study
biology of specific targets for drug-based intervention
biopharmaceutical, pharmacokinetic & physiochemical principles important in the design & formulation of drug dosage systems
latest advances in drug delivery and targeting
drug targeting & using drug carriers
strategies available and utilised for a particular drug and biological barrier
Major project
You'll have the exciting opportunity to work alongside leading researchers in the field, developing the next generation of delivery systems for drugs and vaccines.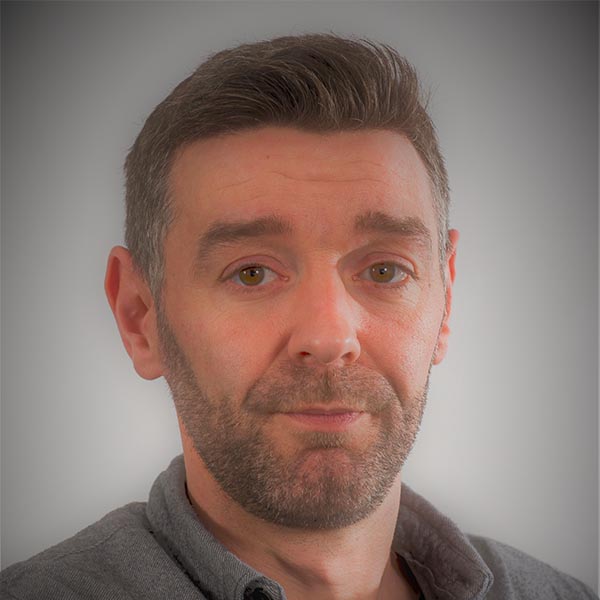 The continued drive toward a more personalised approach to medicine has placed the formulation scientist at the heart of the modern drug development pipeline with a key role in enhancing drug performance and ultimately patient outcomes. The rise of biopharmaceutical and vaccines has also provided an additional impetus to this sector providing a number of new and exciting technological advances and research opportunities. In short, there has never been a more exciting time to begin a career in the pharmaceutical sciences.
David Breen, Course Director
Essential Skills and Employability for Masters Students (20 credits)
In this module, you'll refine and advance your core skills in statistics, data presentation and career development while also learning about the ethical choices and dilemmas that you might face in your scientific career.
Pharmaceutical Formulation & Clinical Pharmaceutics (20 credits)
In this module, you'll explore and develop the skills and understanding required to formulate a range of drug delivery systems and consider the drug, the target site and the release rates required for optimised therapeutic outcomes. How the drug is delivered and eliminated from the body will be discussed in detail and you'll gain a strong understanding of physico-chemicial principles that govern the design and formulation of drug delivery systems.
Chemical & Spectroscopic Methods (20 credits)
In this module, you'll develop a range of practical lab skills of relevance to current industrial and academic practice.
The aim of this module is to provide you with an appreciation and knowledge of the theoretical and practical skills necessary when using chemical and spectroscopic techniques for the qualitative and quantitative analysis of pharmaceutical substances and ingredients in formulations.
Pharmaceutical Project Management (20 credits)
In this module, you'll gain knowledge and understanding of the Pharmaceutical Project management, keeping pharmaceutical, biotech and industry in mind. This module will provide you with the fundamentals of project management and show how to apply the principles of project management to a typical pharmaceutical project, including topics such as:
Pharmaceutical R&D and Business Processes
Project Planning
Project Management of Chemical, Analytical, and Formulation Development
Operations management, Processes and production
Marketing & Entrepreneurship
Advanced Topics in Drug Delivery (20 credits)
In this module, you'll explore advanced pharmaceutical drug delivery, targeting systems and associated routes to their formulation as medicines. The approach is interdisciplinary, relating to human physiology and new technologies, applied to the disciplines of drug distribution and pharmacokinetics.
Novel therapeutics & biopharmaceuticals (20 credits)
In this module, you'll explore and develop skills and understanding around a range of new and emerging therapeutic areas and biopharmaceutical technologies, their identification, design and development, clinical potential and applications, whilst highlighting the significant role appropriate formulation and delivery systems can play in this process.
This module will focus on the increasingly prominent fields of epigenetics and gene therapy across various disease states and the inherent challenges of formulating and delivering such novel technologies to provide maximum therapeutic effect.
Research Project (60 credits)
Over a 10-week period from May until the end of August, you'll undertake a research project of your choice under the supervision of a leading researcher in their field.
Learning & teaching
The course is delivered through lectures, tutorials and hands-on practical sessions.
If you successfully complete the required taught classes, you may undertake a laboratory project for the MSc.
Assessment
Assessment of taught classes is through multiple-choice tests, computer quizzes, problem-solving scenarios, poster and oral presentations, essays, and formal written exams. The laboratory project is assessed through a written thesis.
Facilities
Our laboratories are fitted with the latest equipment for an excellent teaching environment.
The course provides you with full experiential learning in our facilities including:
formulation and manufacturing facilities
thermo-analytical facilities
particle, microparticle and nanoparticle size
surface analysis and dissolution analysis facilities
freeze drying
in-vitro analysis
The course is also supported by access to a full range of analytical spectroscopic and chromatographic instrumentation.
Back to course
Entry requirements
Academic requirements

Minimum second-class (2:2) honours degree, or international equivalent, in a biological or chemical discipline.

English language requirements

You must have an English language minimum score of IELTS 6.0 (with no component below 5.5).

We offer comprehensive English language courses for students whose IELTS scores are below 6.0. Please see ELTD for full details.

As a university, we now accept many more English language tests other than IELTS for overseas applicants, for example, TOEFL and PTE Cambridge. View the full list of accepted English language tests here.
Pre-Masters preparation course
The Pre-Masters Programme is a preparation course held at the University of Strathclyde International Study Centre, for international students (non EU/UK) who do not meet the academic entry requirements for a Masters degree at University of Strathclyde. The Pre-Masters programme provides progression to a number of degree options.
Upon successful completion, you'll be able to progress to this degree course at the University of Strathclyde.
Back to course
Fees & funding
All fees quoted are for full-time courses and per academic year unless stated otherwise.
Fees may be subject to updates to maintain accuracy. Tuition fees will be notified in your offer letter.
All fees are in £ sterling, unless otherwise stated, and may be subject to revision.
Annual revision of fees
Students on programmes of study of more than one year should be aware that tuition fees are revised annually and may increase in subsequent years of study. Annual increases will generally reflect UK inflation rates and increases to programme delivery costs.
Go back
Scotland

£9,600

England, Wales & Northern Ireland

£9,600

International

£24,450

Available scholarships

Take a look at our scholarships search for funding opportunities.

Additional costs

Course materials

You will have to pay extra for your lab coat and safety goggles. All recommended textbooks are available in the library (and some freely available as online resources). However you may wish to purchase your own copies.

Other costs

There are returnable deposits for entry keycards and lockers (depending on your project location within Strathclyde Institute of Pharmacy & Biomedical Sciences).

International students

If you are an international student, you may have associated visa and immigration costs. Please see student visa guidance for more information.
How can I fund my course?
Go back
Scottish postgraduate students
Scottish postgraduate students may be able to apply for support from the Student Awards Agency Scotland (SAAS). The support is in the form of a tuition fee loan and for eligible students, a living cost loan. Find out more about the support and how to apply.
Don't forget to check our scholarship search for more help with fees and funding.
International students
We've a thriving international community with students coming here to study from over 100 countries across the world. Find out all you need to know about studying in Glasgow at Strathclyde and hear from students about their experiences.
Visit our international students' section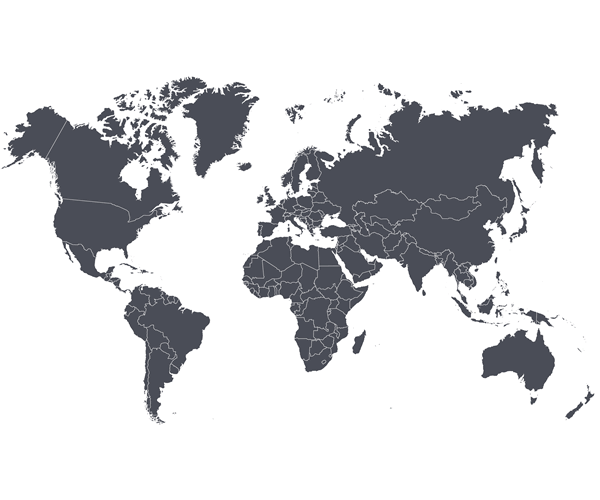 Back to course
Careers
The MSc in Advanced Drug Delivery is designed for those wishing to pursue careers in the following sectors:
healthcare
academia (research and teaching)
scientific research
pharmaceutical and biotech industry
Career paths
This course provides the background training for a career in/as:
Formulation scientist
Process Development Scientist
Research and Development Scientist
pharmaceutical & biotechnology industry laboratory research posts
laboratory technical support
medical/pharmaceutical/life science sales
charity funding support
medical writing, patent and ethics destinations
academia (research and teaching) – following a further PhD route
Our graduates
Graduates from Strathclyde Institute of Pharmacy & Biomedical Sciences have taken up roles as deans, professoriate and senior academics in universities and research institutes globally. Previous graduates also follow a career in clinical research in the health care sector. They are directly involved in clinical trials, screening and biomedical laboratory science.
Our close links and funding with industry enables graduates to develop industry networks and move on to industry academic research projects. This can lead to eventual employment in the pharmaceutical, medical devices and big data sectors.
Potential salaries
Prospects provides a guide for entry salaries for potential career paths. These are outlined in the table below*.
*Last accessed January 2023
Back to course
Apply
There is currently no deadline for submitting applications. However, we encourage you to apply early as we consider applications on a first come, first served basis, and may introduce an application deadline due to high demand.
Glasgow is Scotland's biggest & most cosmopolitan city
Our campus is based right in the very heart of Glasgow. We're in the city centre, next to the Merchant City, both of which are great locations for sightseeing, shopping and socialising alongside your studies.
Life in Glasgow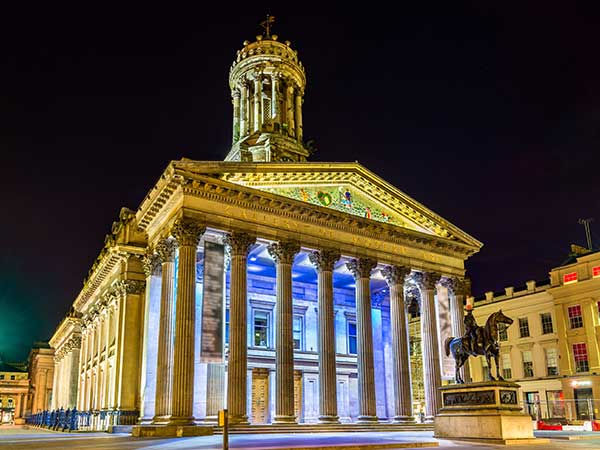 Have you considered?
We've a range of postgraduate taught and Masters courses similar to this one which may also be of interest.