Key facts
Start date: January

Accreditation: triple-accredited business school AACSB, EQUIS & AMBA

Study mode and duration: 12 months full-time
Study with us
gain practical, evaluative and analytical skills
learn how to use business models to develop strategy for organisations
work on a project for a leader organisation
Back to course
Why this course?
The MSc in Business Analysis & Consulting has been developed to equip you with the practical, evaluative and analytical skills to allow you, as a future manager or consultant, to influence and develop strategy and performance within organisations.
You'll learn the key quantitative business analysis methods necessary to evaluate performance.
Industry involvement is at the heart of the course. You'll have numerous external clients throughout the year in your experiential learning class, and have the opportunity to undertake your summer project in collaboration with an external organisation.
In addition, you'll learn how to use business models to support the development of strategy for organisations and to help them to monitor and measure strategic processes.
By the end of the programme, you'll have developed the key skills of business consulting, which are applicable to any organisation.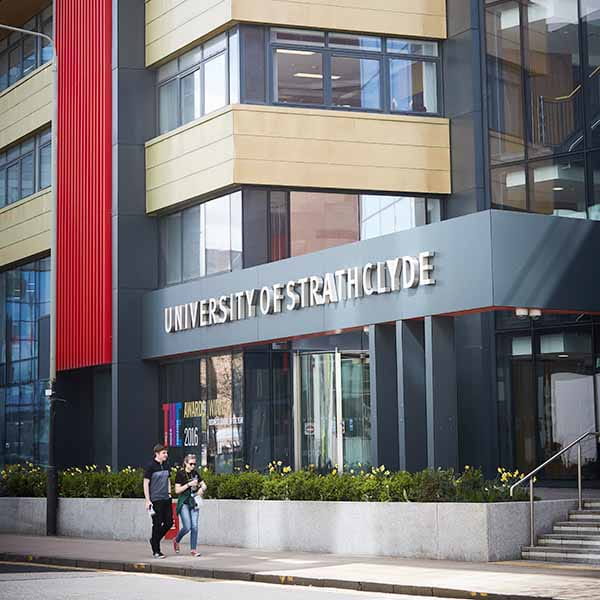 What you'll study
The core Becoming an Effective Business Analysis class runs over both semesters and provides you with a practical environment to apply business analysis and consulting tools from other classes into challenging real problems offered by industrial clients.
Semester 1 is designed to provide you with the fundamental technical and soft knowledge required for a business analyst/consultant. This includes key skills to structure client problems, analyse hard/soft data, build forecasting models and managing the operations.
Semester 2 is designed to extend your core skills and provide you with opportunities through a broad range of electives to help you to have specialised knowledge in areas such as risk analysis, strategy modelling, big data analytics and business simulation. You also have the opportunity to study a business class offered by other departments in Strathclyde Business School during the Spring School.
Becoming an Effective Business Analyst
This class takes place over both semesters. Every year, case studies and challenging projects are presented to you by organisations such as Accenture, British Airways, RBS and Simul8, NHS, Diageo, Valentia Partners.
Summer project
Many MSc projects are carried out for an external organisation. You'll spend three months from June to September working on a project of importance to their clients. The aim is to gain direct experience in applying the concepts and theories studied on the course. Project clients include many major companies, in fields ranging from aerospace to whisky distilling. These projects will usually be unpaid, however, all costs such as travel and accommodation will normally be covered by the host organisation if out of town.
Distance learning
We also offer the course via online distance learning so you can study when it suits you. This is a flexible degree and duration can vary. For further information, see Business Analysis & Consulting (distance learning).
Triple-accredited business school
Becoming an Effective Business Analyst
The class will consist of two key elements:
1. A series of semi- or unstructured business problems, typically introduced by a manager from an outside organisation. The business problems will typically relate to a topic/technique recently covered in one of the other modules.
2. Experience is augmented, and integrated with, the rest of the course by a series of workshops on directly related topics that will provide guidance on key skills development.
Foundations of Operational Research & Business Analysis
This class will explore the generic problem solving process which underpins the provision of decision support. In particular, it'll consider the role of modelling in that process. The activities of problem structuring, data collection and analysis, identification and evaluation of options, communication and implementation of learning, findings and recommendations will each be discussed along with the issues pertaining to each of them.
Managing Business Operations
This class teaches essential principles, tools and techniques of Operations Management – both in general and as applied to specific manufacturing or service businesses. A section of the class focuses on service operations, where specific subjects and operational issues surrounding services will be discussed.
Quantitative Business Analysis
Quantitative Business Analysis runs over one semester but in two parts. The first part provides an introduction to the basic theory and application of statistical modelling. Topics covered included data analysis, probability theory, distributions and moments, estimation and hypothesis testing.
The second part focuses mainly on two areas - regression modelling and multivariate analysis. While key background theory will be presented, the emphasis is on the generation and interpretation of output from commercially available software.
Spreadsheet Modelling & Demand Forecasting
This module will demonstrate how spreadsheets can be used to support the analytical techniques, as well as being used to support technical report writing.
Most prominence is given to demand forecasting and you'll be introduced to different types of forecasting technique for short term smoothing through to decompositional analysis. These methods will be implemented using spreadsheet models.
Strategy Modelling & Management
This module builds on a number of earlier taught skills, in particular the problem structuring element covered in Foundations of Operational Research and Business Analysis as this provides a basis to qualitative modelling for managing uncertainty and multiple perspectives along with becoming an effective business analyst. This class aims to specific subjects and operational issues surrounding services will be discussed.
Business Simulation Methods
The module will focus on the main two forms of business simulation; discrete-event simulation (DES) and system dynamics (a continuous simulation technique). For DES, the class will start with an introduction, aiming to familiarise students with the concept and its use.
It continues with discussing a rational approach to simulation using a number of examples from manufacturing and service operations. For system dynamics the class will provide a background to system dynamics including its links to other modelling techniques being taught on the course, in particular, its links to problem structuring methods.
Risk Analysis & Management
This module will explore the entire process of structuring a risk problem, from modelling it to communicating recommendations, both theoretically and in practice.
Risk management is linked with decision analysis in so far as we explore decision making under uncertainty and it has links with quantitative business analysis as we explore the use of statistics in understanding risk. However, the topic has some unique attributes such as risk communication and the role that experts play in risk assessment.
Business Information Systems
The class adopts a process-based approach, ie all discussion follows the logic of the business processes. You'll be introduced to Business and Information Systems (BIS) as well as the various types of IS, including the databases, Enterprise Resource Planning (ERP) systems, knowledge-based systems, corporate portals and collaboration support systems.
Lectures will provide you with the conceptual knowledge, and in tutorials you'll gain hands-on experience of using packages of the various IS categories.
Performance Measurement & Management
The class focuses at the strategic, organisational level of PMM while providing the essential knowledge and skills at the technical level.
The module starts with presenting the background to performance measurement to provide you with an understanding of the roots of some of the common problems in measuring and managing performance in organisations. This will follow with discussing PMM from five different but highly inter-related perspectives, namely stakeholder, customer, comparative, operations and integrative perspectives.
Business Analytics (20 credits)
Every two days, we generate as much data as the data generated in all human history up to 2003. From online data on every click of the mouse on the internet through the huge upsurge in manufacturing companies' use of sensors to sports organisations collecting in-game data. With these increased quantities of data comes an increased need for tools to make sense of the main messages coming from these data.
The module will build on the fundamental multivariate statistics by developing both visualisation and advanced analysis techniques relevant in the area of big data. The focus will be on application and interpretation of techniques and there will be an investigation of what makes good data. The module will develop both new theoretical knowledge in the form of analytics techniques as well as new software skills in relevant analytics software.
These are a selection of Strathclyde Business School classes that are on offer for the duration of Spring Break that students on the course can select to take.
Please note that classes may differ from year to year depending on what departments have on offer. Find out more about the Spring School here.
The MSc project is the most substantial and independent piece of work you'll carry out during the course. You will contact your client and your supervisors and manage the whole relationship with them. The projects vary but they typically involve understanding the real-life problem through problem structuring, identifying the data requirements, review of the relevant domain literature, making methodological choices based on arguments from the methodology literature, data collection, appropriate data analysis and modelling, developing and presentation of findings and recommendations.
Learning & teaching
Core and elective classes will be taught across two semesters running from September to December and January to March. Classes will be taught through a combination of lectures and hand-on software sessions, alongside online material, with a variety of group and individual study and assignments. The project/dissertation is undertaken during the summer months.
Assessment
Classes are assessed by various methods, including written assignments, exams, practical team projects, presentations and individual projects. Exams will take place at the end of each semester in December and April/May.
Strathclyde Business School
Strathclyde Business School was founded in 1948 and is a pioneering, internationally renowned academic organisation with a reputation for research excellence.
One of four faculties forming the University of Strathclyde, SBS is a triple-accredited business school (AACSB, EQUIS and AMBA) and was the first business school in Scotland to achieve this accolade in 2004. The Business School is home to seven subject departments and a number of specialist centres, all of which collaborate to provide a dynamic, fully-rounded and varied programme of specialist and cross-disciplinary courses.
Strathclyde Business Network
As a postgraduate student at Strathclyde Business School, you may choose to join the Strathclyde Business Network, a student-led initiative that facilitates interaction with business and industry leaders.
The Network aims to foster knowledge sharing, facilitate discussion and enable networking opportunities with the very best business professional in industry. Every year the Network organises Glasgow Business Summit, which is the first-ever student-led business conference in Scotland and brings together students with leading businesses from across the UK.
Back to course
Entry requirements
Academic requirements

Minimum second-class Honours degree, or overseas equivalent (view the entry requirements for your country) in business, economics, engineering or the social sciences. Applications from those with other degrees are also encouraged.

Although some quantitative analytical tools are taught and used during the course, only basic mathematical knowledge is necessary before starting the course.

English language requirements

Students whose first language is not English must have a minimum of 6.5 IELTS score, with no individual score lower than 5.5. Get more information about the English language requirements for studying at Strathclyde.
International students
We've a thriving international community with students coming here to study from over 140 countries across the world. Find out all you need to know about studying in Glasgow at Strathclyde and hear from students about their experiences.
Visit our international students' section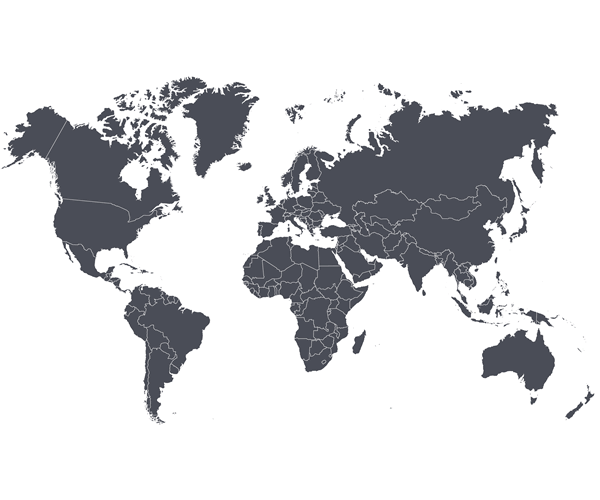 Back to course
Fees & funding
All fees quoted are for full-time courses and per academic year unless stated otherwise.
Fees may be subject to updates to maintain accuracy. Tuition fees will be notified in your offer letter.
All fees are in £ sterling, unless otherwise stated, and may be subject to revision.
Annual revision of fees
Students on programmes of study of more than one year should be aware that tuition fees are revised annually and may increase in subsequent years of study. Annual increases will generally reflect UK inflation rates and increases to programme delivery costs.
Go back
Scotland

£12,250

England, Wales & Northern Ireland

£12,250

International

£23,200

Additional costs

Course materials

Class materials comprise textbooks and course handbooks. All of the compulsory handbooks are available to students free on the VLE. Some classes may have a recommended core textbook which you may wish to purchase but copies will be available in the University Library.

Placements & field trips

May incur travel costs depending on clients and project placement. Will be confirmed with students before commencement of the placement.

International students

International students may have associated visa and immigration costs. Please see for more information.

Other costs

Students are required to submit two hard copy dissertations. An average cost will be £10-15 including delivery to the department.

Available scholarships

.
How can I fund my course?
Go back
Scottish postgraduate students
Scottish postgraduate students may be able to apply for support from the Student Awards Agency Scotland (SAAS). The support is in the form of a tuition fee loan and for eligible students, a living cost loan. Find out more about the support and how to apply.
Don't forget to check our scholarship search for more help with fees and funding.
Our students
Back to course
Careers
The combination of the quantitative and qualitative skills learned, along with the real experience of working with various clients problems throughout the course, will make you attractive to employers. By the end of the programme you'll be well placed for a client focussed career by providing model-based decision support to management at a strategic and operational level. For the last decade our graduates have been able to find jobs across different sectors from oil and gas industry, hospitality to junior and senior consultancy roles.
Examples of graduate employers include:
NHS
PWC
SYSTRA
Scottish Enterprise
British Petroleum
Hilton Worldwide
Mabbett
Valentia Partners
RBS
North Highland
Glasgow is Scotland's biggest & most cosmopolitan city
Our campus is based right in the very heart of Glasgow. We're in the city centre, next to the Merchant City, both of which are great locations for sightseeing, shopping and socialising alongside your studies.
Life in Glasgow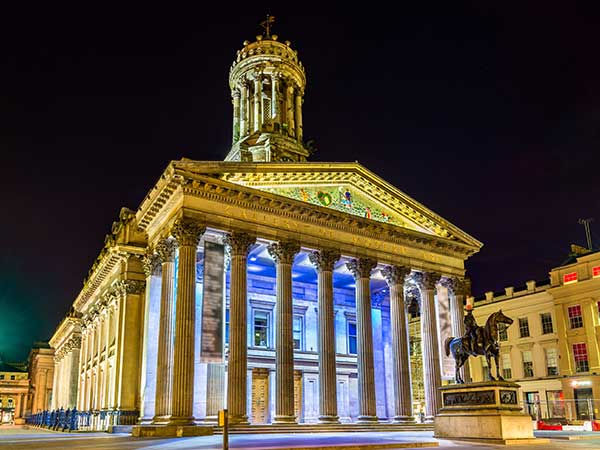 Have you considered?
We've a range of postgraduate taught and Masters courses similar to this one which may also be of interest.