Key facts
Start date: September

Accreditation: Chartered Institute of Library and Information Professionals & recognised by the Chartered Management Institute

Study mode and duration: MSc: 12 months full-time; PgDip: 9 months full-time
Study with us
Partial Accreditation by the British Computer Society
delivered by one of the leading information science schools in the UK, this is the only dual-recognised information management degree providing graduates with direct entry to two internationally-affiliated professional bodies
Back to course
Why this course?
In the era of big data, our professional graduates are driving the information society and digital economy as leaders, innovators, and managers in the areas of business, data, and technology.
This professionally accredited course has been developed in close consultation with industry practitioners and professional bodies and is equally suitable for those who are new to the subject and also those looking to enhance their existing knowledge and gain a professional qualification.
Core subjects include business systems analysis, data analytics, strategy, information law and an introduction to cutting-edge technologies
The course is delivered by the Department of Computer & Information Sciences. The Department is an iSchool member, a partnership of the world's leading information science departments. Our staff are regular contributors to the leading international Information Science Index (ISI) ranked library and information science journals, and are directly engaged in professional practice.
Course video
Watch our video to find out more from the course director and our students and graduates:

Chat to a student ambassador
If you want to know more about what it's like to be a Science student at the University of Strathclyde, a selection of our current students are here to help!
Our Unibuddy ambassadors can answer all the questions you might have about courses and studying at Strathclyde, along with offering insight into their experiences of life in Glasgow and Scotland.
Chat now!
What you'll study
Spanning computer and information sciences, business, and management science, this programme will provide you with the professional skills and knowledge to successfully:
identify and analyse organisational business information needs
contribute to the strategic development of information management capabilities within an organisation
develop and deploy emerging information and communication technologies
manage high-value enterprise information resources
On completion, you'll have gained:
high demand business, data, and technology knowledge and skills
direct entry to two internationally affiliated professional bodies – the Chartered Institute of Library and Information Professionals, and the Chartered Management Institute
You'll also develop other valuable transferable skills including effective presentation and writing research reports, which will further enhance your skills as an information leader.
Dissertation
An individual research project on an approved topic allows you to pursue an area of specific interest, providing scope for original thought, research and presentation.
Accreditation
The MSc Information Management is professionally accredited by the Chartered Institute of Library and Information Professionals (CILIP) and further recognised by the Chartered Management Institute (CMI).
Graduates are entitled to become associate members of CILIP and are eligible for chartership leading to the award of MCLIP. Graduates are also entitled to associate membership of CMI (ACMI) and can progress to Member grade (MCMI) and finally Chartered manager.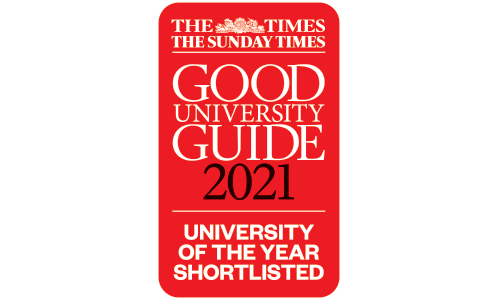 We're shortlisted for University of the Year 2021 by The Times and The Sunday Times Good University Guide
Our students
Learning & teaching
Teaching methods include lectures, tutorials and practical laboratories. Dissertation is by supervision.
Assessment
Coursework assignments involve:
individual work
group projects
exams
practical work in computer laboratories
For the award of the MSc, you'll be required to complete an individual project under supervision. This should contain an element of original research.
Facilities
The Department of Computer & Information Sciences is based on levels 11 to 14 of the Livingstone Tower. We have a large quiet study zone and a large social zone for working on group activities.
We have three large computer laboratories, each with state-of-the-art equipment including over 175 dual boot Windows and Linux machines. Each lab machine is equipped with up-to-date software.
All departmental machines are linked by a high-speed local area network and operate under a single network file system so you can access your files from any of our machines. High-speed wireless access is also available throughout the department.
The University has a large modern library which contains all the materials that you need for your course. Many of the books are also available online electronically meaning they are available to all students at all times.
The lecturers and staff are very supportive throughout the learning process and will go the extra mile to make your student experience the best while studying at Strathclyde.
Joshua Hunte
MSc Information Management student
Go back
Course content
Diploma and MSc students follow the same instructional course for the first two semesters.
If you meet the standard required to proceed to MSc, you'll undertake a dissertation in the following three months.
Business Analysis
This class will:
highlight the importance and role of business analysis as part of information systems development
provide tools and techniques for the effective analysis and design of business information systems
develop an understanding of their respective advantages, disadvantages and applicability
Machine Learning for Data Analytics
After completing this class you will be able to:
understand the aims and fundamental principles of machine learning
understand a range of the key algorithms and approaches to machine learning
apply the algorithms covered and interpret the outcomes
understand the applicability of the algorithms to different types of data and problems along with their strengths and limitations
Project Management (20)
This class will help you:
appreciate the practicalities of project evaluation and management
understand and use techniques for the evaluation, planning and management of projects
examine the issues and problems in being a project manager
gain an appreciation of the project environment
Database & Web Systems Development
The aims of this class are to help you:
display knowledge of the process of designing a database system, starting from an informal specification
display skill in formulating database queries using SQL
show an appreciation of the facilities and services which should be provided by a fully featured database management system
demonstrate knowledge of commonly occurring data models
Information Retrieval (10)
You'll learn to:
critically examine a number of influential information-seeking models
provide an understanding of research methodologies for studying human information behaviour
examine important concepts, such as relevance, in the context of information seeking and retrieval
examine how findings from information seeking theory and practise can inform the design of information access systems
outline the theory and technology used to construct modern Information Retrieval and Access systems
critically evaluate the assumptions behind the evaluation of Information Retrieval systems
Information Law
The aims of this class are to help you:
understand the laws relating to the delivery of information services
be aware of the implications for society of the various legal issues related to information and computing work
understand the legal framework in which criminal investigations involving digital evidence are carried out
Big Data Technologies
This class will provide you with:
an understanding of the new challenges posed by the advent for big data, as they refer to its modelling, storage, and access
an understanding of the key algorithms and techniques which are embodied in data analytics solutions
exposure to a number of different big data technologies and techniques, showing how they can achieve efficiency and scalability, while also addressing design trade-offs and their impacts

Research Methods
This class will enable you to:
appreciate the nature and application of selected statistical methods
appreciate the range of qualitative research methods
write a research proposal
develop a research methodology for a given research problem
Dissertation
MSc students prepare a dissertation of up to 20,000 words on an approved topic.
This takes the form of an individual project on an approved topic, which allows you to pursue an area of specific interest, providing scope for original thought, research and presentation.
Pre-Masters preparation course
The Pre-Masters Programme is a preparation course held at the University of Strathclyde International Study Centre, for international students (non EU/UK) who do not meet the academic entry requirements for a Masters degree at University of Strathclyde. The Pre-Masters programme provides progression to a number of degree options.
Upon successful completion, you'll be able to progress to this degree course at the University of Strathclyde.
International students
We've a thriving international community with students coming here to study from over 100 countries across the world. Find out all you need to know about studying in Glasgow at Strathclyde and hear from students about their experiences.
Visit our international students' section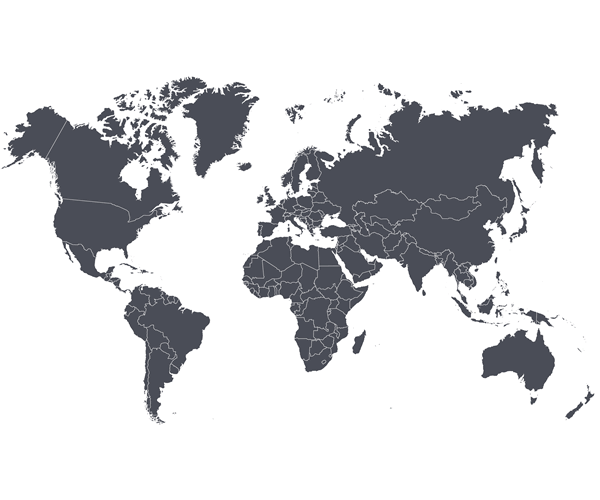 Back to course
Fees & funding
All fees quoted are for full-time courses and per academic year unless stated otherwise.
How can I fund my course?
Back to course
Careers
Our highly skilled graduates are employed in a variety of roles across a wide range of industries. Among these roles are:
Business Analyst
Data Analyst
Database Administrator/Analyst (DBA)
Enterprise Architect
Information Security Manager
IT Test Manager
Web Developer
Previous employers of our graduates include:
Arthur Anderson
Cap Gemini
Price Waterhouse Coopers
Sun Microsystems
IBM
Compaq
Tesco
Ericsson
Analysys
Glaxo
Standard Life
British Council
Ministry of Defence
Royal Bank of Scotland
ThinkAnalytics
Capita
The University provides a range of professional development services, including career support services introduced during induction and offered throughout the period of study and after graduation, to help our students achieve their career ambitions.
Glasgow is Scotland's biggest & most cosmopolitan city
Our campus is based right in the very heart of Glasgow. We're in the city centre, next to the Merchant City, both of which are great locations for sightseeing, shopping and socialising alongside your studies.
Life in Glasgow
Back to course
Apply
There is currently no deadline for submitting applications. However, we encourage you to apply early as we consider applications on a first come, first served basis, and may introduce an application deadline due to high demand.
Have you considered?
We've a range of postgraduate taught and Masters courses similar to this one which may also be of interest.