We wish to share our research findings in a variety of ways to reach out to different audiences. We not only publish academic books and articles, but also distill our research in a shorter and more action-oriented way for stakeholders (policy-makers, advocates, etc) in policy briefs and blog posts. We welcome comments and suggestions from colleagues and stakeholders.
SCELG publications are organised by area of expertise: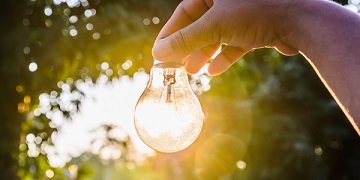 A. McHarg, "Community benefit through community ownership of renewable generation in Scotland : power to the people?" in Lila Barrera-Hernandez, Barry Barton, Lee Godden, Alastair Lucas, Anita Rønne, Sharing the Costs and Benefits of Energy and Resource Activity, Oxford University Press, 2016
Community ownership is being promoted by the Scottish Government as a means of delivering economic benefits to communities in which renewable electricity developments are situated. This paper argues that community ownership should be regarded as more than simply a strategy for increasing the public acceptability of renewable energy projects, but rather it has considerable transformative potential: for the economic sustainability of host communities; in relation to wider issues concerning the social distribution of power and resources; and for the energy industry itself. The paper discusses, first, the financial and other advantages of community ownership, as compared with more conventional methods of delivering community benefit. Second, it explores the relationship between community ownership of renewables and wider processes of land reform in Scotland. Finally, it considers the potential of community ownership to be the harbinger of a new model of 'energy democracy' which challenges the prevailing neo-liberal paradigm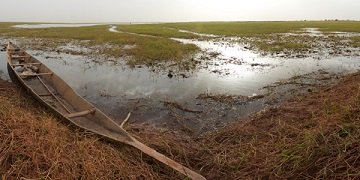 Jordi J I Manzano, A Cardesa-Salzmann, A Pigrau and S Borràs, 'Measuring environmental injustice: how ecological debt defines a radical change in the international legal system' (2016) 23(26) Journal of Political Ecology 381-393
This paper takes ecological debt as a measure of environmental injustice, and appraises this idea as a driving force for change in the international legal system. Environmental justice is understood here as a fair distribution of charges and benefits derived from using natural resources, in order to provide minimal welfare standards to all human beings, including future generations. Ecological debt measures this injustice, as an unfair and illegitimate distribution of benefits and burdens within the social metabolism, including ecologically unequal exchange, as a disproportionate appropriation and impairment of common goods, such as the atmosphere. t claims a counterhegemonic agenda aiming at rebuilding international law from a pluralist, 'third world' or Southern perspective and improving the balance of power. Ecological debt should not only serve as a means of compensation, but as a conceptual definition of an unfair system of human relations, which needs change.