Our researchers have expertise in a range of different disciplines, including:
ground barrier technologies
experimental geomechanics
geotechnical engineering
geophysics
site investigation
structural geology
hydrogeology
constitutive & numerical modelling of geomaterials
Our researchers lead a number of national and international research consortia.
Head of Centre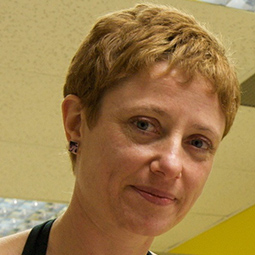 The Head of the Centre for Ground Engineering & Energy Geosciences is:
Main areas of research
The Centre has over £2million of research funding supporting the development of novel technologies for ground barriers and ground improvement. Technologies under development include:
barriers formed by microbially mediated mineral precipitation
colloidal-silica based barriers
detectable cementitious barriers
bentonite barriers for nuclear waste disposal
permeable reactive barriers
Materials science is broadly defined as the science and understanding of both man-made and naturally occurring materials. These can range from spiders' web silk, to printed circuit boards and from polymers to minerals formed under high pressure in oil wells.
The subject is vast and uses techniques and methods from every branch of science to understand, create and control substances and materials in our everyday lives.
FAFF is a research programme led by Professor Zoe Shipton and Professor Becky Lunn. Research expertise includes:
field characterisation of fault zone architectures
numerical modelling of hydro-mechanical fault zone development
the statistical characterisation of fluid flow through fault zones
Our geomechanics research focus is on the hydro-mechanical behaviour of geomaterials across a wide range of scales, including:
microscale (grain or aggregate level)
mesoscale ('continuum' level)
macroscale (geotechnical, and geological systems)
Key features of our research are working with industry and international partnerships. Industrial partnerships include consultants (eg Donaldson Associates), contractors (eg Keller Ground Engineering) and public bodies (eg Environment Agency).
This research focuses on the development and implementation of non-invasive monitoring methods which enable an enhanced understanding of the subsurface.