David Wilson, Executive Director
David joined IPPI in autumn 2015 as Executive Director.
Previously, he was Director of Communications and Ministerial Support at The Scottish Government with overall responsibility for government communications and marketing. He has held senior posts in the Scottish Government, including Director of Energy and Climate Change, and led work in policy areas including business, the marine environment and higher education. He is an economist by training.
Kevin Kane, Business Director
Kevin is Business Director of IPPI, Managing Editor of the Fraser of Allander Economic Commentary and Executive Director of Glasgow Economic Leadership. With an academic background in economics and geography, Kevin has over 25 years of experience of economic development having held senior posts in Scottish Enterprise, latterly as Senior Director of Policy Development. Kevin has international experience having worked with the OECD and EU.
Professor Andrew Goudie
Professor Andrew Goudie is a member of IPPI and Special Adviser to the Principal.
He is a former Chief Economic Adviser to The Scottish Government and was Chief Economist at the UK Department for International Development. A Research Fellow of Queens' College, Cambridge, Research Officer at the Department of Applied Economics, University of Cambridge, he has worked as a Senior Economist at the World Bank and the OECD.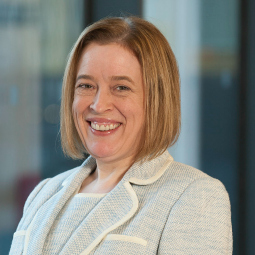 Professor Karen Turner, Director, IPPI Centre for Energy Policy
Professor Turner is the founding Director of the IPPI Centre for Energy Policy at the University of Strathclyde. Her main research interests are in modeling the economy-wide impacts of energy and climate policy, including current work to investigate economy-wide rebound effects and macroeconomic impacts of energy efficiency enhancing and/or carbon reduction technologies such as carbon capture and storage.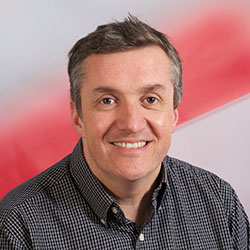 Dr Neil Quinn, Co-Director, IPPI Centre for Health Policy
Dr Neil Quinn is a founding Co-Director – with Lee Knifton – of the IPPI Centre for Health Policy.
His specific interests are in global public health and social welfare policy and his expertise is in social work, health and human rights. His human rights work focuses on migration, mental health, homelessness and looked after children. He leads a national research programme on the 'right to health' for marginalised groups.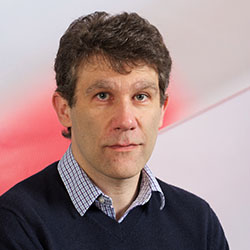 Lee Knifton, Co-Director, IPPI Centre for Health Policy
Lee Knifton is a founding Co-Director – with Neil Quinn – of the IPPI Centre for Health Policy. His academic interests focus is on health policy and public health equity and combine research and knowledge exchange in Scotland with major international collaborations with The WHO, Yale University, New York University and IIT. This work focuses on stigma, discrimination, rights and citizenship, including community-based participatory research.
Professor Sue Ellis, Co-Director, IPPI Centre for Education & Social Policy
Professor Ellis is a founding Co-Director of the IPPI Centre for Education & Social Policy. Sue Ellis's interests are in how to make literacy research, policy development and implementation more effective and she has a particular interest in closing Scotland's educational attainment gap. The Centre has three principal work-streams: Transformative Data; Tackling Social Disadvantage; Changing Welfare States and promotes cutting-edge, innovative research, hosts high-level policy-focused seminars and conferences and publishes IPPI Policy-Briefs and Occasional Papers.
Professor Bernard Harris, Co-Director, IPPI Centre for Education & Social Policy
Professor Harris is a founding Co-Director of the IPPI Centre for Education & Social Policy – and Head of the School of Social Work and Social Policy at the University. His interests is in the social history of health and welfare since the 1700's and his academic work has included the history of height, morbidity and mortality; unemployment and poverty; the relationship between statutory and voluntary welfare provision; and the origins and development of the British welfare state.
George Black
George Black CBE was appointed as a Visiting Professor at IPPI in March 2015.
As CEO of Glasgow City Council for 12 years to 2014, George was responsible for a budget of £2.3bn and 33,000 staff. He oversaw a major reform programme, including: a PPP for the city's Secondary School estate, the transfer of the Council's housing stock and the creation of a network of Arms-Length External Organisations (ALEOs) and the largest UK City Deal (£1.13bn) agreed with the UK and Scottish governments.
George was responsible for the construction of all venues and the Games Village the 2014 Commonwealth Games. He advised the Glasgow 2014 Strategic Group and co-chaired the Games Operational Delivery Group. The Commonwealth Games Federation declared Glasgow 2014 as "the best Games ever".
In 2015, Glasgow was named UK Council of the Year.
Greg Clark
Greg Clark was appointed Visiting Professor at IPPI in June 2014. He has a particular expertise and interest in cities.
Greg has a worldwide reputation as a cities advisor, advocate, commentator and mentor. He works with leadership in global cities, global firms, global institutions and at global gatherings and he holds current roles with the OECD (Paris); The Brookings Institution (Washington DC); the Urban Land Institute, Europe (London).
Dr William Duncan
Dr William Duncan became a Visiting Professor in June 2017.
As Chief Executive of RSE - Scotland's national Academy of Sciences and Letters - from 1985 until 2017, he oversaw a considerable expansion of its activities, reach and impact. New activities developed included:
policy advice, with the RSE widely recognised as an impartial, authoritative commentator on a wide range Scottish, UK and European issues
international relations, especially with other national academies in Europe, Asia, and New Zealand
academic/ business links, through national strategies to enhance commercialisation and knowledge transfer.
Michael Moore
Michael Moore was appointed as a Visiting Professor at IPPI in May 2016.
Michael is PwC's Senior Adviser on Devolution, supporting the public and private sector to deliver the devolution and regional economic growth agenda of the UK government and the regions.
Michael was Secretary of State for Scotland (2010-13) and piloted the Scotland Act 2012 through Westminster which transferred income tax and borrowing powers to the Scottish Parliament. He negotiated the Edinburgh Agreement with Nicola Sturgeon which created the framework for the 2014 Scottish Independence referendum and was a member of the Smith Commission that set the blueprint for further tax, borrowing and welfare powers as delivered by the Scotland Act 2016.
Prior to his 18 years as an MP, Michael qualified as a CA before specialising in corporate finance and other advisory work.
Jeremy Peat
Jeremy Peat OBE was appointed as a Visiting Professor at IPPI in May 2014.
Jeremy is a professional economist with an expertise in economics and related public policy issues. With significant private and public experience as a former Group Chief Economist at RBS (1993-2005) and previously at The Scottish Office, he is a regular commentator on economic issues for The Herald newspaper.
Alf Young
Alf Young was appointed as a Visiting Professor to IPPI in May 2014.
Alf is distinguished commentator on Scottish industrial, economics and public policy issues. For over 23 years he was Economics Editor, Policy Editor and then Deputy Editor of the Herald newspaper. He has an intimate knowledge of Scotland's industrial, economic and political landscape. He is the author of 'Forty Turbulent Years 2015.