MSc
Advanced Computer Science
Apply
Key facts
Start date: September

Study mode and duration: 12 months full-time

Study with us
an advanced Masters designed for graduates with a degree in Computer Science or a related discipline, with significant programming experience


choose from a broad range of optional modules to match your interests and career aspirations


opportunity to undertake your summer research project with one of our external partners


guest lectures from leading employers and our expert alumni


skilled computer science professionals are in high demand
Back to course
Why this course?
Computer science supports the build, development and use of computer systems. Systems development is of crucial importance in many areas of modern life. As new technologies continue to emerge, there's a growing worldwide need for skilled, expert computer science professionals.
Our MSc in Advanced Computer Science has a small number of compulsory modules, supplemented by a wide variety of optional modules. You can choose from this range of optional modules to tailor your own programme of advanced study to meet your academic interests and career aspirations, whether your interests relate to software engineering, or to data science.
MSc Advanced Computer Science also offers a January 2022 start, MSc Advanced Computer Science (January start).
From a software engineering point of view, the course has not only filled the knowledge gaps I had, but also exposed me to several areas in software engineering I did not know existed.
Ronal Nsabiyera
MSc Advanced Computer Science
What you'll study
You'll study two eleven-week semesters, each with 3-4 modules.
Each module typically has four hours of lectures, laboratory practicals and/or tutorials, with additional study time required to enhance and apply your understanding of the topics covered, through further reading, self-directed study and assignments.
In the summer, between June and August, you'll undertake an in-depth three-month research project.

Legal, Ethical and Professional Issues for the Information Society (10)
This class aims to ensure that you're aware of the legal, social, ethical and professional issues commensurate with the practice of Information Systems Engineering.
Research Methods (10)
This module aims to provide you with an understanding of both quantitative and qualitative research processes and associated techniques, including the effective presentation of findings in accordance with the best principles of scholarship.
Select 100 credits from the options below. Please note, elective classes are subject to change.
Advanced Topics in Software Engineering (20)
The aim of this class is to introduce you to a selection of recent advances in software engineering, along with some of the challenges and outstanding problems.
Designing Usable Systems (20)
In this class, you'll develop research level understanding of the design and evaluation of interactive systems and interfaces for newly emerging technologies and computing domains such as ubiquitous and mobile computing, universal access and domain-specific applications (e.g. older adults, education, health, children).
Information Retrieval (10)
You'll learn to:
critically examine a number of influential information-seeking models
provide an understanding of research methodologies for studying human information behaviour
examine important concepts, such as relevance, in the context of information seeking and retrieval
examine how findings from information seeking theory and practise can inform the design of information access systems
outline the theory and technology used to construct modern Information Retrieval and Access systems
critically evaluate the assumptions behind the evaluation of Information Retrieval systems
Distributed Information Systems (20)
This class will give you an extended understanding of the deep, technical issues underlying information systems in the particular context of distributing content over the world-wide web.
Mobile Software & Applications (20)
You'll develop a research-level understanding of the design and evaluation of interactive systems and interfaces for newly emerging technologies and computing domains such as ubiquitous and mobile computing, universal access and domain-specific applications (e.g. older adults, education, health, children).
Big Data Technologies (20)
In this class you will learn to:
understand the fundamentals of Python to enable the use of various big data technologies
understand how classical statistical techniques are applied in modern data analysis
understand the potential application of data analysis tools for various problems and appreciate their limitations
be familiar with a number of different cloud NoSQL systems and their design and implementation, showing
how they can achieve efficiency and scalability while also addressing design trade-offs and their impacts
be familiar with the Map-Reduce programming paradigm
Machine Learning for Data Analytics (20)
The aim of this class is to equip you with a sound understanding of the principles of machine learning and a range of popular approaches, along with the knowledge of how and when to apply the techniques. The class balances a solid theoretical knowledge of the techniques with practical application via Python (and associated libraries) and students are expected to be familiar with the language. Aspects of the course will be highly mathematical and technical requiring strong math and programming ability (Python and Tensorflow).
Business Analysis (10)
This class aims to provide tools and techniques for the effective analysis and design of business information systems and enable you to develop an understanding of their respective advantages, disadvantages and applicability.
Project Management (20)
This class will help you:
appreciate the practicalities of project evaluation and management
understand and use techniques for the evaluation, planning and management of projects
examine the issues and problems in being a project manager
gain an appreciation of the project environment
Software Architecture & Design (20)
The aims of this class are to:
enable you to understand the challenges of advanced software design and the issues associated with large-scale software architectures, frameworks, patterns and components
develop your understanding of the tools and techniques that may be used for the automatic analysis and evaluation of software
Evolutionary Computing for Finance (20 credits)
This class provides you with an overview of the application of evolutionary computation techniques – those which mimic natural evolutionary processes (genetic algorithms, genetic programming and neural networks in particular) – to a range of financial applications such as forecasting, portfolio optimisation and algorithmic trading.
Over the summer semester, from June until August, you will undertake a significant piece of work that will be your MSc project. This is typically a very practical activity, and can include:
Analysing a problem and designing, implementing and evaluating a solution
Conducting an in-depth experimental analysis of technique or technology
Performing an analysis of a large data set, and building and evaluating models of the data
We will also have a range of projects available that are sponsored by our staff based on their latest research, and many that come direct from the employers we work with, representing real-world problems they are trying to solve.
Chat to a student ambassador
If you want to know more about what it's like to be a Science student at the University of Strathclyde, a selection of our current students are here to help!
Our Unibuddy ambassadors can answer all the questions you might have about courses and studying at Strathclyde, along with offering insight into their experiences of life in Glasgow and Scotland.
Chat now!
Learning & teaching
Our teaching and learning methods include lectures, tutorials, laboratory practicals and combinations of individual and group work. These will not only develop your expertise in computer science, but also in communication, team-working and analytical skills which are all essential skills for your future career.
You'll have regular contact with our expert staff, many of whom have been nominated for, and won, teaching awards based on nominations by our students.
Assessment
Assessment is through a combination of individual work, group work, exams and practical work in laboratories. Around half the classes are assessed entirely by coursework, the others are a combination of coursework and examination.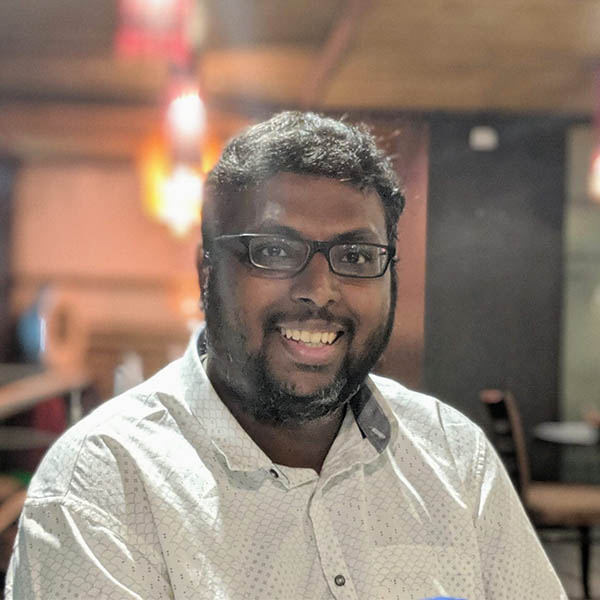 During the course I have developed an understanding and appreciation of academic research, machine learning and optimization algorithms, static and dynamic analysis, frameworks and programming styles, and semantic web.
Jossy George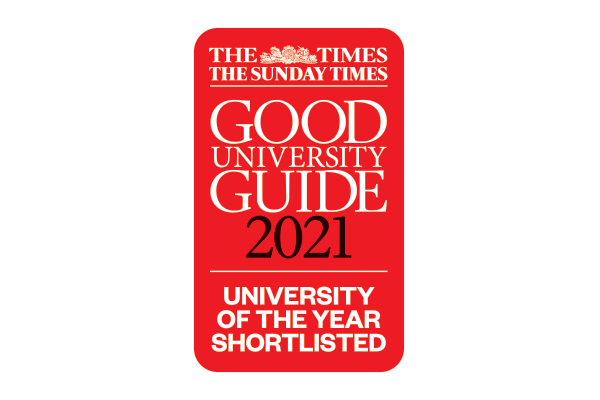 The Times / The Sunday Times Good University Guide 2021. University of the Year shortlisted.
Back to course
Entry requirements
Academic requirements / experience

Minimum second-class honours degree or international equivalent in computer science or a closely related discipline.
Significant programming experience, preferably in Java or another object-oriented language.
Other disciplines who have significant programming experience should contact us to discuss applying for this course.

English language requirements

You must have an English language minimum score of IELTS 6.0 (with no component below 5.5).

We offer comprehensive English language courses for students whose IELTS scores are below 6.0. Please see ELTD for full details.

As a university, we now accept many more English language tests other than IELTS for overseas applicants, for example, TOEFL and PTE Cambridge. View the full list of accepted English language tests here.
Pre-Masters preparation course
The Pre-Masters Programme is a preparation course held at the University of Strathclyde International Study Centre, for international students (non EU/UK) who do not meet the academic entry requirements for a Masters degree at University of Strathclyde. The Pre-Masters programme provides progression to a number of degree options.
Upon successful completion, you'll be able to progress to this degree course at the University of Strathclyde.
International students
We've a thriving international community with students coming here to study from over 100 countries across the world. Find out all you need to know about studying in Glasgow at Strathclyde and hear from students about their experiences.
Visit our international students' section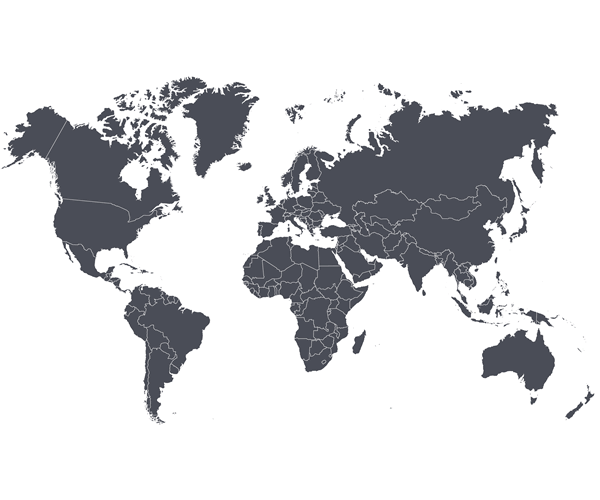 Back to course
Fees & funding
All fees quoted are for full-time courses and per academic year unless stated otherwise.
How can I fund my course?