Key facts
Start date: September

Accreditation: Chartered Institute of Library and Information Professionals (CILIP)

Study mode and duration: MSc: 12 months, full-time
PgDip: 9 months full-time

MSc conversion: Suitable for undergraduate degree holders from any discipline
Study with us
accredited by the Chartered Institute of Library and Information Professionals
incorporates international reciprocal agreements with professional bodies in the US, Canada, Australia and New Zealand
benefit from the practical experience of a placement
Back to course
Why this course?
Our MSc/PgDip Information & Library Studies is a conversion degree, designed specifically for graduates from any discipline. Previous students have joined us from a variety of backgrounds, including: History, English Literature, Forensic science, Psychology, Chemistry and Linguistics.
This internationally-recognised, professionally-accredited conversion degree will provide you with a pathway into a continuously-evolving and exciting profession which supports and underpins the economic fabric of society.
For international applicants, this CILIP-accredited degree offers reciprocal accreditation in countries including the USA, Australia, Canada, New Zealand, and others. This means you can come to Scotland to study and work back home as a qualified information professional, or go abroad to work if you are from the UK.
Meeting the information needs of society is at the core of the work of the information professional. This programme will provide you with a range of skills in high demand from employers. These include the ability to organise, synthesise, and make use of information for the advancement of society. Suitable for those holding an undergraduate degree from any discipline, the degree will prepare you for a wide range of positions in the information field.
Watch our video to find out about our students' experience on the course

What you'll study
The course is professionally accredited. It provides you with relevant work experience and required technological skills in the context of many information settings, resources, and services. You'll learn how to organise, retrieve, store, protect, and help people access information. You'll also develop skills that are highly sought after in digital work settings.
The course explores and discusses key concepts for the information society:
fundamental issues such as copyright, freedom of information, and data protection requirements in the modern era; related to this, you explore ethical and moral principles of the profession such as freedom of access to information and freedom of expression
you'll explore how and why people search for information, with an emphasis on understanding information behaviours and how they differ throughout society;
research skills across both quantitative and qualitative methodologies, including instruction in the use of industry-leading software such as NVivo and Qualtrics
digital skills around preservation and access to information objects, incorporating skills such as web design, and digital imaging, as well as information retrieval systems
how to organise, classify, describe, and catalogue information for efficient access and retrieval including taxonomies, thesauri, metadata schemas including Dublin Core, and current library cataloguing standards such as MARC21 and RDA
Dissertation (60 credits)
After completing two semesters of taught modules, you'll complete an individual dissertation research project under the supervision of one of our experienced academics.
The dissertation enables you to pursue an area of specific interest, providing scope for original thought, research, presentation and depth of your chosen area. Our students are encouraged to - and regularly - publish their dissertation results in top-tier conferences and journals.
Professional work experience
You'll obtain professional work experience via a one-day per week (one semester) work placement that is an essential integral part of the course.
On work placements, you'll see fundamental theories and practices gained through classroom and laboratory learning put into practical application. Work placements are available across many sectors. Past work placements have included key information service providers such as:
The Scottish Government Library & Information Service
City of Glasgow College
CILIPS
NHS
Solicitors Legal Information Centre (SLIC), Scottish Government
WOSDEC (West of Scotland Development Education Centre)
University of Liverpool
Renfrewshire Libraries
University of Stirling
Edinburgh University
Prestwick Academy
Kinloch Historical Society
Glasgow Caledonian University
Scottish Courts and Tribunals Service
Glasgow Women's Library
What our employers and students think of work experience
The student placements over the course of the UOSH project have been a tremendous success. They have offered students the opportunity to gain some varied but useful cataloguing experience, further discuss the impact and application of cataloguing standards, and gain an understanding of some of the challenges that can be encountered. The contributions made by the students on placement have been significant and we hope the students found their time working with us just as rewarding.
Jeni Park, National Library of Scotland
It was simply fantastic to have a placement student as part of our team. They helped us with a variety of different projects including benchmarking subscriptions, critical review of learning modules and compiling recommended readings and resources. The student also conducted analysis of freetext feedback and contributed substantively to an internal UoE conference presentation on the findings where they were listed as a co-author. I really hope it's proved as valuable for the student to be with us as it has been for us to have them working with us.
Marshall Dozier, Medicine & Veterinary Medicine Library & University Collections, University of Edinburgh
Go back
Course content
Diploma and MSc students follow the same instructional course for the first two semesters.
If you meet the standard required to proceed to MSc, you'll undertake a dissertation in the following three months.
Both semesters
Organisation of Knowledge (20 credits)
This class provides you with an understanding of the theory involved in analysing, representing and organising knowledge. It also provides practical skills in the application of this theory to domains of knowledge.
Semester 1
Information Law (10 credits)
The aims of this class are to help students:
understand the laws relating to the delivery of information services
be aware of the implications for society of the various legal issues related to information and computing work
understand the legal framework in which criminal investigations involving digital evidence are carried out
Information Retrieval & Access (20 credits)
Students will learn how to:
demonstrate the ability to critically examine a number of influential information seeking models
demonstrate an understanding of research methodologies for studying human information behaviour
demonstrate an advanced understanding of important concepts, such as relevance, in the context of information seeking and retrieval
demonstrate the ability to show how findings from information seeking theory and practice can inform the design of information access systems
demonstrate an advanced understanding of the theory and technology used to construct modern Information Retrieval and Information Access systems
demonstrate the ability to critically evaluate the assumptions behind the evaluation of Information Retrieval systems
be familiar with a wide range of free and commercial information services and how to use them professionally for the benefit of users
understand the role of the information professional in selecting and acquiring appropriate information sources for user queries
understand how the internet impacts on the role of the information professional
Information Analysis (10 credits)
This class will introduce students to the concept of information analysis, covering major techniques in information analysis including sentiment analysis, content analysis, information visualisation, systematic reviews and summarisation.
Human Information Behaviour (10 credits)
On this module students will learn to:
develop an understanding of models and theories of human information behaviour
develop an understanding of the factors influencing human information behaviour
develop an understanding of information need in context
develop an understanding of appropriate research approaches and methodologies
Semester 2
Research Methods (10 credits)
This class will enable students to:
appreciate the nature and application of selected statistical methods
appreciate the range of qualitative research methods
write a research proposal
develop a research methodology for a given research problem
Library Technology & Systems (20 credits)
The objectives of this class are to:
introduce you to the functionality of the LMS and MARC/BIBFRAME usage
introduce you to the concept of digital libraries
provide understanding of the systems and standards which underpin libraries
Libraries, Information & Society (20 credits)
From this class, you'll gain knowledge of:
various library models and sectors
the range of management challenges and services offered across the various library and information sectors
the role of libraries and information services within society
Dissertation (60 credits)
MSc students prepare a dissertation of up to 15,000 words on an approved topic.
This takes the form of an individual project on an approved topic, which allows you to pursue an area of specific interest, providing scope for original thought, research and presentation.
Learning & teaching
Teaching methods include lectures, tutorials and practical laboratories. Dissertation is by supervision.
Assessment
Coursework assignments involve:
individual work
group projects
exams
practical work in computer laboratories
For the award of the MSc, you'll be required to complete an individual project under supervision. This should contain an element of original research.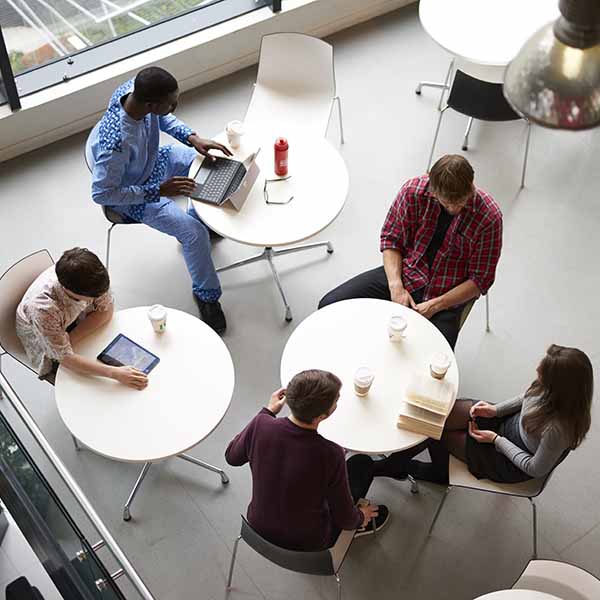 Back to course
Entry requirements
Academic requirements

Minimum second-class Honours degree or international equivalent.

English language requirements

You must have an English language minimum score of IELTS 6.0 (with no component below 5.5).

We offer comprehensive English language courses for students whose IELTS scores are below 6.0. Please see ELTD for full details.

As a university, we now accept many more English language tests in addition to IELTS for overseas applicants, for example, TOEFL and PTE Cambridge. View the full list of accepted English language tests here.
Pre-Masters preparation course
The Pre-Masters Programme is a preparation course held at the University of Strathclyde International Study Centre, for international students (non EU/UK) who do not meet the academic entry requirements for a Masters degree at University of Strathclyde. The Pre-Masters programme provides progression to a number of degree options.
Upon successful completion, you'll be able to progress to this degree course at the University of Strathclyde.
Back to course
Fees & funding
All fees quoted are for full-time courses and per academic year unless stated otherwise.
Fees may be subject to updates to maintain accuracy. Tuition fees will be notified in your offer letter.
All fees are in £ sterling, unless otherwise stated, and may be subject to revision.
Annual revision of fees
Students on programmes of study of more than one year should be aware that tuition fees are revised annually and may increase in subsequent years of study. Annual increases will generally reflect UK inflation rates and increases to programme delivery costs.
How can I fund my course?
Go back
Scottish postgraduate students
Scottish postgraduate students may be able to apply for support from the Student Awards Agency Scotland (SAAS). The support is in the form of a tuition fee loan and for eligible students, a living cost loan. Find out more about the support and how to apply.
Don't forget to check our scholarship search for more help with fees and funding.
International students
We've a thriving international community with students coming here to study from over 140 countries across the world. Find out all you need to know about studying in Glasgow at Strathclyde and hear from students about their experiences.
Visit our international students' section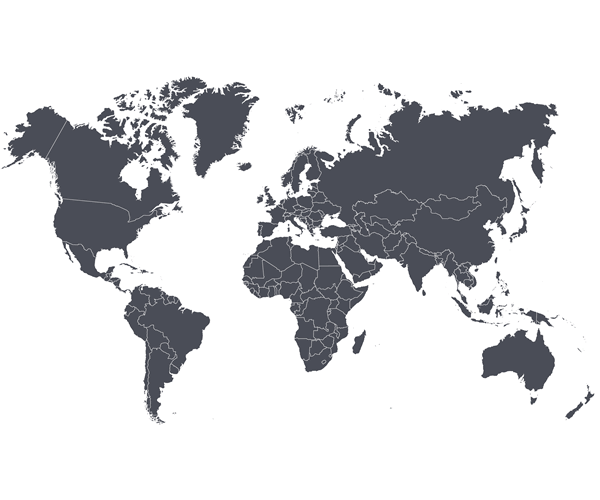 Back to course
Careers
Our graduates work across a range of sectors including:
government information services
legal libraries and court services
television and other media centres
corporate knowledge management
third sector/charities
health and social care organisations
university, college, public, special, and school libraries
Much more than libraries, a Masters in Information and Library Studies offers a diverse range of opportunities for graduates in a myriad of sectors. Information is the lifeblood of modern society, and graduates who can organise, synthesise, and utilise information are invaluable across the workforce.
Graduate roles
Typical roles for our graduates include:
media managers working in television, newspaper, or other digital media organisations, harnessing the value of intellectual property, supporting colleagues in their use of digital materials, and efficiently organising materials for retrieval.
taxonomy developers working in e-commerce to organise the information objects and make them as visible and accessible as possible, enhancing the customer and user experience.
medical knowledge managers helping medical professionals access the highest quality research to enable the best possible outcomes for patients.
academic librarians working in a college or university to enable faculty and students to meet their research and teaching goals.
information governance officers ensuring organisations and their employees adhere to laws involving data protection, copyright, and freedom of information. Increasingly, as legislation in the information governance becomes more robust, organisations are looking for graduates with a thorough understanding of the laws that influence information use and access.
public librarians supporting their local communities through access to the highest quality information resources, as well as providing information instruction in how to use services such as the Internet.
school librarians working in schools to support the educational attainment goals of teachers and students, helping students maximise their intellectual potential.
Back to course
Apply
There is currently no deadline for submitting applications. However, we encourage you to apply early as we consider applications on a first come, first served basis, and may introduce an application deadline due to high demand.
Information and Library Studies
Information and Library Studies
Glasgow is Scotland's biggest & most cosmopolitan city
Our campus is based right in the very heart of Glasgow. We're in the city centre, next to the Merchant City, both of which are great locations for sightseeing, shopping and socialising alongside your studies.
Life in Glasgow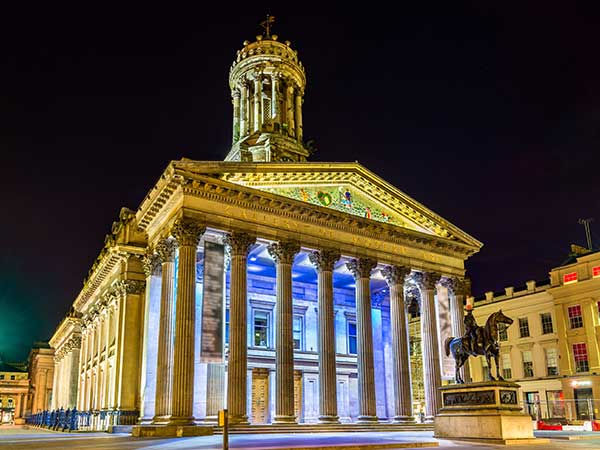 Have you considered?
We've a range of postgraduate taught and Masters courses similar to this one which may also be of interest.