Key facts
Start date: September

Study mode and duration: MSc conversion degree, 12 months full-time
Study with us
provides a pathway into one of the most in-demand professional job sectors for graduates without a computing science background
focus on programming skills for software engineering, mobile and web applications, and computer security
initial partial accreditation by the British Computer Society
specifically designed for graduates without a computing science background
Back to course
Why this course?
The MSc in Software Development course is specifically designed for graduates without a computing science background.
A skills shortage, particularly around web and mobile applications means graduates are in high demand. This course will provide you with a pathway into one of the world's most in-demand and fastest-growing professional job sectors.
The course has a particular focus on programming skills for in-demand mobile and web applications as well as software engineering and computer security.
You'll gain transferable skills to prepare you for a professional career in software development in the IT sector, as well as many other sectors including:
education
engineering
health
finance
government
manufacturing
retail
transport
Find out what our students think of the course
We've got students who originally came from psychology, people have come from creative writing coming in and deciding they want to do software.
Alistair, student

Chat to a student ambassador
If you want to know more about what it's like to be a Science student at the University of Strathclyde, a selection of our current students are here to help!
Our Unibuddy ambassadors can answer all the questions you might have about courses and studying at Strathclyde, along with offering insight into their experiences of life in Glasgow and Scotland.
Chat now!
What you'll study
The course will equip you with skills in the most widely used programming and database languages. It provides important overarching software engineering skills. You'll study:
programming in Python and Java, three of the most popular programming languages; for example, Spotify, Twitter and Open Office are built using these languages
mobile app development providing you with the skills to create mobile applications
database design and development using Oracle SQL to build and query databases; this will provide you with fundamental skills to enter the rapidly expanding area of Big Data
state-of-the-art software engineering methodologies, providing you with professional software development skills, including widely used rapid development Agile methods
cybersecurity tools and technologies including hands-on experience of security exploits that occur in practice
You'll also develop other valuable transferable skills including effective presentation skills, team working and report writing, all of which will further enhance your skills as a future industry leader.
Major project
You'll have the exciting opportunity to work on an industry-focused software application-based project. This can involve analysing, specifying, building and evaluating a prototype application or demonstrator. Many of our students undertake their project with industry partners working on real-world topics. We also encourage our students to present or publish their MSc findings at conferences.
Dissertation
This is an individual research project on an approved topic. It allows you to pursue an area of specific interest, providing scope for original thought, research and presentation. The project will be software application based (ie analysing, specifying, building and evaluating a prototype application or demonstrator, and forming recommendations and conclusions on the relative merits of the technologies involved and the software development methodologies used).
Many of our students undertake dissertations in conjunction with industry.
Why choose us?
As a student within the Department of Computer & Information Sciences, you'll have opportunities to develop your profile as a computing professional and to network with a range of employers including JP Morgan, Morgan Stanley, Google, Microsoft, Goldman Sachs, Logica.
Opportunities include:
members of our Industrial Advisory Board are important contributors to our curriculum development and contribute via guest lectures
depending on your specific interests, visits to Strathclyde's City Observatory or the Fab Lab will illustrate practical applications of computing
employers and students interact at our IT Careers Fair arranged during the academic year
our MSc dissertation projects are industry-focused and often industry-sponsored, with real-world topics; students are also encouraged to present or publish MSc findings at conferences
our award-winning Careers Service will support your career planning through development sessions in topics such as interview skills, CV development and presentation skills
Facilities
The Department of Computer & Information Sciences is based on levels 11 to 14 of the Livingstone Tower. We have a large quiet study zone and a large social zone for working on group activities.
There are three large computer laboratories within the Department, each containing state-of-the-art equipment with over 175 dual boot Windows and Linux machines available. Each lab machine is equipped with up-to-date software.
All departmental machines are linked by a high-speed local area network and operate under a single network file system so you can access your files from any of our machines. High-speed wireless access is also available throughout the department.
The University has a large library which contains all the materials that you need for your course. Many of the books are also available online meaning they are available to all students at all times.
I appreciate all the staff at Strathclyde, they are all friendly and supportive. There's always someone to talk to and help. People in Glasgow are friendly. In day to day life, most of the time I have a perfect experience with them.
Nadia Mirshafiee
Software Development student
Go back
Course content
Diploma and MSc students follow the same instructional taught course for the first two semesters.
If you meet the standard required to proceed to MSc, you'll undertake an individual supervised project in the following three months.
Object Oriented Programming
This class will introduce you to object oriented principles and models, and how to develop larger programs with specialised data structures. Java will be taught, again programming languages in high market demand. Upon completion you will understand and be able to:
use objects in common object-oriented languages
develop programs using class based object-oriented programming
develop programs using template based object-oriented programming
Introduction to Programming Principles
This class will introduce you to fundamental programming concepts, high-level languages, and the software development and compilation process. You will learn to program in Python, a high level general purpose programming language in high market demand. Upon completion you will:
understand the main control and flow structures of an imperative programming language
understand the data elements and data structures of an imperative programming language
understand the main code structure constructs of an imperative programming language
Computer Security Fundamentals
This class will introduce you to the nature of security in the contexts of computers, information and networks, and provide you with in-depth understanding of the associated computer security architectures and technologies. Upon completion you will:
be familiar with the main concepts in computer, data and network security
understand the nature, variety and sources of security risks and vulnerabilities
gain experience of the tools and techniques used in security exploits
understand the legal issues associated with computer misuse and data protection
Legal, Ethical and Professional Issues for the Information Society
This class aims to ensure that you're aware of the legal, social, ethical and professional issues commensurate with the practice of Information Systems Engineering.
Database Fundamentals
This will provide you with conceptual and practical understanding of data modelling, database design, and database technology, providing you with in-depth understanding of key database concepts underpinning big data tools and technologies. Upon completion you will:
understand the process of designing a database from an informal business specification
be able to formulate database queries using SQL
understand the facilities and services that should be provided by a fully featured database management system
understand commonly occurring data models
have experience of using a relational database management system in a client-server environment
Mobile Application Development
This class will provide you with a good understanding of the issues in developing for mobile environments, approaches to handling these issues, and the skills in developing for a widespread mobile platform. Upon completion you will:
understand the networking requirements and challenges for mobile application development, and be able to develop solutions.
be able to develop graphical user interfaces for mobile applications.
understand the fundamentals of usability for mobile development and be able to design and run usability tests.
Database Development
This class will provide you with practical experience of SQL query design, and conceptual and practical understanding of database indexing and transactional design, and practical skills in developing database applications at the core of Big Data systems. Upon completion you will:
be able to design complex database queries including the use of triggers
understand and be able to apply the methodologies for embedding SQL queries in programming languages
understand and apply common approaches to database query optimisation using indexes
understand database transaction structure in terms of concepts and practical application in SQL
Software Engineering
This will provide you with in-depth understanding of software development lifecycles, and development methods, tools and techniques, with particular attention to in-demand Agile methods. Upon completion you will:
understand the key component involved in designing, building and testing a software system
gain experience of the software development processes typically used within industry
be familiar with the management tools and technologies used to support the development and management of software systems
understand how to work as part of a team to design, build, test and deploy a software system
You'll undertake an application-based project in the Summer term focussed on a significant software development activity and produce a project report with your findings. Recent projects have included:
developing a tool to support independent/self-directed learning within a discipline
developing a mobile application to provide location-based information
developing a program that mimics a low-voltage electrical grid simulation
building a careers search engine
developing a timetabling tool for a university department to allocate tutors to lab slots.
Your performance on the project is evaluated on the basis of thoroughness and devotion to work, initiative, organisation, planning and progress, appreciation of project achievement (strengths, weaknesses, and limitations), and potential for further development and extension.
Learning & teaching
Classes are delivered by a range of teaching methods:
10% lectures
20% computer laboratories
70% self-study
Assessment
The form of assessment varies from class to class. For programming classes assessment is by coursework (lab work, homework, class tests) and other classes are around 50/50 coursework/exam.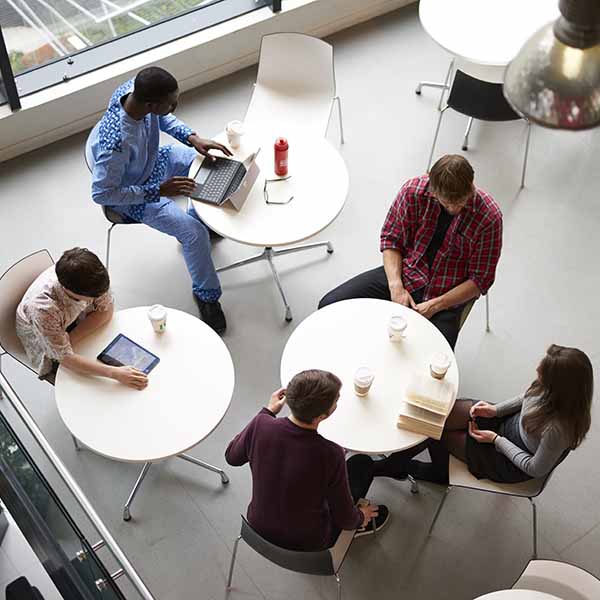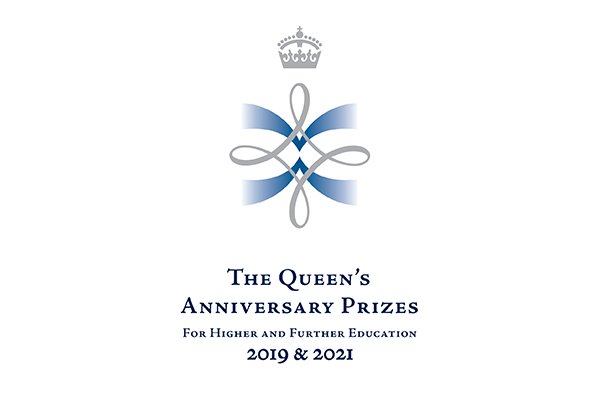 The Queen's Anniversary Prizes for Higher and Further Education 2019.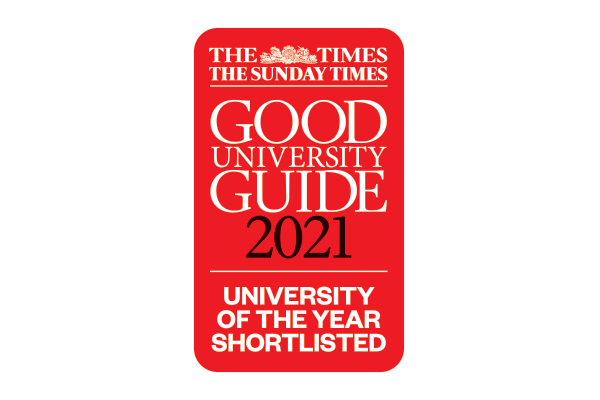 The Times / The Sunday Times Good University Guide 2021. University of the Year shortlisted.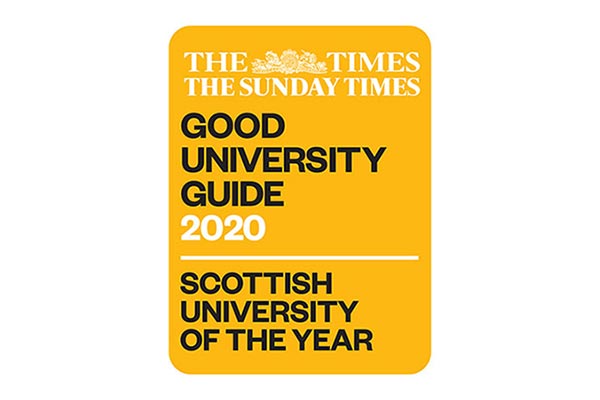 The Times & Sunday Times Good University Guide 2020 - Scottish University of the Year.
Back to course
Entry requirements
Academic requirements

Minimum second-class Honours degree or international equivalent.

English language requirements

You must have an English language minimum score of IELTS 6.0 (with no component below 5.5).

We offer comprehensive English language courses for students whose IELTS scores are below 6.0. Please see ELTD for full details.

As a university, we now accept many more English language tests in addition to IELTS for overseas applicants, for example, TOEFL and PTE Cambridge. View the full list of accepted English language tests here.
Pre-Masters preparation course
The Pre-Masters Programme is a preparation course held at the University of Strathclyde International Study Centre, for international students (non EU/UK) who do not meet the academic entry requirements for a Masters degree at University of Strathclyde. The Pre-Masters programme provides progression to a number of degree options.
Upon successful completion, you'll be able to progress to this degree course at the University of Strathclyde.
International students
We've a thriving international community with students coming here to study from over 100 countries across the world. Find out all you need to know about studying in Glasgow at Strathclyde and hear from students about their experiences.
Visit our international students' section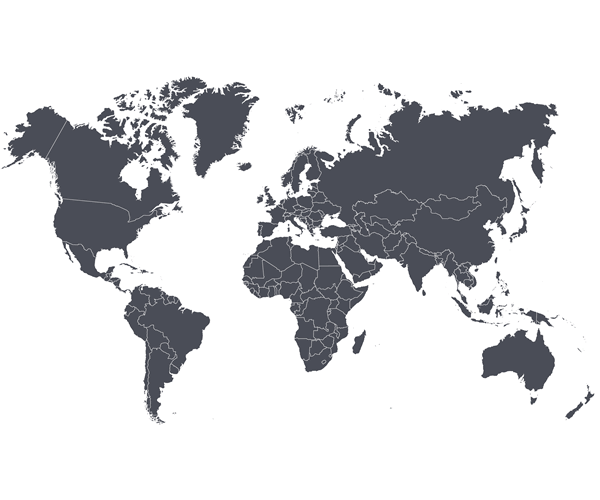 Back to course
Fees & funding
All fees quoted are for full-time courses and per academic year unless stated otherwise.
How can I fund my course?
Back to course
Careers
Software Development graduates are highly employable and can look forward to well-paid professional careers designing and building the digital technologies that underpin the global economy and every aspect of human activity from recreation through healthcare to business and the natural environment.
Graduates are in high demand now and into the foreseeable future with skill shortages widely reported in the media and professional press (egUSAToday, 2017; Forbes, 2017), and with an average growth rate of 17% predicted for software developers 2014-2024, one of the highest average growth rates of all jobs (US Bureau of Labor Statistics, 2017). Job market analysis shows that the most in-demand programming skills are around mobile and web applications – key skills developed as part of this degree.
Example roles include:
Software Developer (Java/Javascript/Python): As a software developer you'll be playing a key role in the design, installation, testing and maintenance of software systems. Your programs will be the key driver for the success of a business and will enhance research
Software Engineer (Agile/Scrum): As a software engineer you'll apply engineering principles to the creation of software. You will oversee the design process and connect the client's needs with applicable technology solutions
Web Developer (Javascript/HTML5): Similar to the software developer role, but with a focus for web sites and services developed using web-specific languages such as Javascript, HTML5 or PHP
Database Developer (SQL/Oracle): You will develop databases that satisfy the information needs of your organisation. This will support decision-making within a business and knowledge-discovery in research
Business Analyst: as a business analyst you will identify improvements that can be made to organisational systems, write specifications for their modification and enhancement, and be involved in the design of new IT solutions to improve business efficiency
The University provides a range of professional development services, including career support services from induction, throughout your studies and after graduation, to help you achieve your career ambitions.
While the course prepared me with a pretty good grounding of software development, the main and most important thing the course prepared me for was working with others on a software project as that is one of the main focuses during the programming classes.
Alan Ross
Glasgow is Scotland's biggest & most cosmopolitan city
Our campus is based right in the very heart of Glasgow. We're in the city centre, next to the Merchant City, both of which are great locations for sightseeing, shopping and socialising alongside your studies.
Life in Glasgow
Back to course
Apply
There is currently no deadline for submitting applications. However, we encourage you to apply early as we consider applications on a first come, first served basis, and may introduce an application deadline due to high demand.
Have you considered?
We've a range of postgraduate taught and Masters courses similar to this one which may also be of interest.