Why this course?
This unique Masters in Applied Statistics in Health Sciences provides an opening to a career as an applied statistician, without having previously studied statistics.
The course is run in collaboration with the Animal and Plant Health Agency (APHA), an Executive Agency of the Department for Environment, Food & Rural Affairs (Defra). Statisticians from APHA, as well as those who have extensive experience in working with the National Health Service in Scotland, will provide lectures based around real-life problems and data from the health sciences.
Although the programme is focused on health, the skill set provided will also equip you with the necessary training to work as an applied statistician in other areas such as insurance, finance and commerce.
You can also study the MSc in Applied Statistics in Health Sciences online.
What you'll learn
The three modules covered in Semester 1 will equip you with fundamental probability and data analysis skills.
In Semester 2 there are four modules and each focuses on a different applied element of being a statistician. The course concludes with a research project that will involve the analysis of a real-life data set.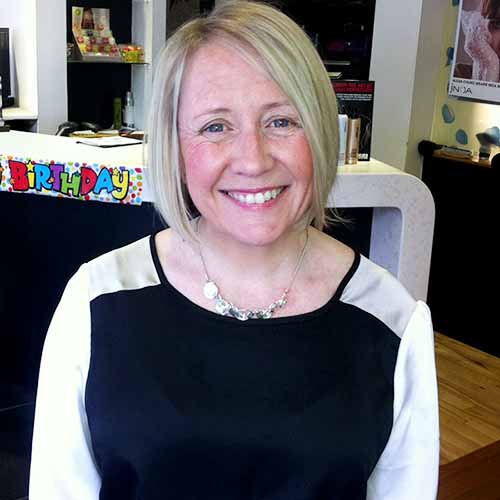 "The training is fast-paced, bringing students up to speed with the necessary practical skills in a very short time period. This means that our graduates are very attractive to government and industry." - Dr Louise Kelly, Senior Lecturer
Programme skills set
On the programme you'll acquire:
in-depth knowledge of modern statistical methods that are used to analyse and visualise real-life data sets and the experience of how to apply these methods in a professional setting
skills in using statistical software packages that are used in government, industry and commerce
the ability to interpret the output from statistical tests and data analyses and communicate your findings to a variety of audiences including health professionals, scientists, government officials, managers and stakeholders who may have an interest in the problem
problem solving and high numeracy skills that are widely sought after in the commercial sector
practical experience of statistical consultancy and how to interact with professionals who require statistical analyses of their data
through the contacts with APHA and NHS staff, an understanding of what it's like to work as an applied statistician in practice including, for example, during disease outbreaks
Guest lectures
Several modules will be taught by academics who also work for other organisations including government and health services.
Facilities
The Department of Mathematics & Statistics has teaching rooms which provide you with access to modern teaching equipment and computing laboratories that are state-of-the-art with all necessary software available. You'll also have a common room facility, a modern and flexible area which is used for individual and group study work, and also a relaxing social space.
The Department of Mathematics & Statistics
At the heart of the Department of Mathematics & Statistics is the University's aim of developing useful learning. We're an applied department with many links to industry and government. Most of the academic staff teaching on this course hold joint-appointments with, or are funded by, other organisations, including APHA, Public Health and Intelligence (Health Protection Scotland), Greater Glasgow and Clyde Health Board and the Marine Alliance for Science and Technology Scotland (MASTS). We bridge the gap between academia and real-life. Our research has societal impact.