Key facts
Start date: September

Accreditation: On successful completion of the MSc, students may be eligible for GradStat status.

Study mode and duration: 36 months, part-time, online or modules can be taken stand-alone online over a maximum 60 months
Study with us
a conversion course, designed for those with a background in a broad range of disciplines


gain skills in problem-solving, the analysis and manipulation of complex data, and use of statistical software packages


learn to interpret and report the result from data analyses
Back to course
Why this course?
This is a conversion course, designed for candidates from a broad background of disciplines. Students will gain skills in:
problem-solving
analysis and manipulation of complex data
the use of statistical software for data analysis and reporting
Programme skillset
On the online Applied Statistics MSc programme you'll have the opportunity to acquire:
in-depth knowledge of modern statistical methods used to analyse and visualise real-life data sets, and the experience of how to apply these methods in a professional setting
skills in using statistical software packages used in government, industry and commerce
the ability to interpret the output from statistical tests and data analyses, and communicate your findings to a variety of audiences including health professionals, scientists, government officials, managers and stakeholders who may have an interest in the problem
problem-solving and high numeracy skills widely sought after in the commercial sector
practical experience of statistical consultancy and how to interact with professionals who require statistical analyses of their data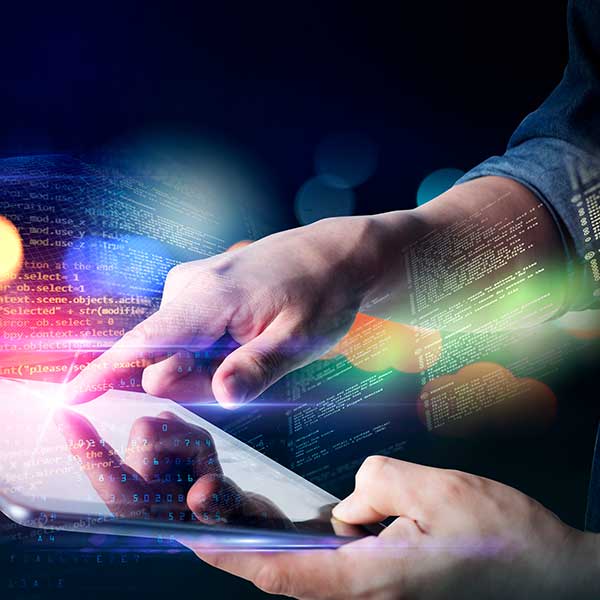 Chat to a student ambassador
If you want to know more about what it's like to be a Science student at the University of Strathclyde, a selection of our current students are here to help!
Our Unibuddy ambassadors can answer all the questions you might have about courses and studying at Strathclyde, along with offering insight into their experiences of life in Glasgow and Scotland.
Chat now!
What you'll study
In addition to compulsorily modules, there are a range of elective modules, meaning you can tailor the course in line with your career interests.
Year 1
You'll take modules to equip you with fundamental statistical and data analysis skills.
Year 2
Modules focus on different applied elements of being a statistician/analyst.
Year 3
You'll undertake a research project in which you'll work on a real-life data set, putting the theoretical skills you have learned into practice.
Accreditation
On successful completion of the MSc, you may be eligible for GradStat status. This may be awarded by submitting a transcript to the Royal Statistical Society as part of the evidence of meeting RSS GradStat criteria.
Go back
Course content
Year 1 modules are compulsory
In Year 2 you're required to take 60 credits of optional modules
With the approval of the Course Director, you may substitute other appropriate classes offered by the University for one or more of the optional modules listed below.
Compulsory modules
The following modules are worth 20 credits each:
Foundations of Probability & Statistics
The course and thus this introductory class is aimed at graduates who have not previously studied statistics at university level. The class will provide the foundation elements of probability and statistics that are required for the more advanced classes studied later on.
Data Analytics in R
This class will introduce the R computing environment and enable you to import data and perform statistical tests. The class will then focus on the understanding of the least squares multiple regression model, general linear model, transformations and variable selection procedures.
Statistical Modelling & Analysis
This class will cover the fundamental statistical methods necessary for the design and analysis of scientific experiments. There will be an emphasis on the use of real data and the interpretation of statistical analyses in the context of the research hypothesis under investigation.
Optional modules
The following modules are worth 10 credits each:
Quantitative Risk Analysis
This class will cover the theory of assessing risks under uncertainty. It will focus on the practical assessment of risk using simulation methods such as Monte Carlo simulation. You'll develop skills in communicating risk to risk managers as well as formulating practical risk questions that can influence policy decisions.
Survey Design & Analysis
Surveys are an important way of collecting data. This class will introduce you to the methods that are commonly used to design questionnaires and analyse data resulting from these questionnaires.
Bayesian Spatial Statistics
This class will introduce you to Bayesian statistics and the modern Bayesian methods that are used in a variety applications. Like with other classes, the focus is on real-life data and using statistical software packages for analysis.
Effective Statistical Consultancy
This class covers all aspects of statistical consultancy skills necessary for being a successful statistician working in any research or customer environment. You will work on real-life problems in small groups and have the opportunity to interact with stakeholders researchers to formulate hypotheses.
Financial Econometrics
You'll be exposed to a number of diverse topics in econometrics that can be used to model real financial data, with an emphasis on the analysis of financial time series. The statistical software R is introduced for financial modelling.
Financial Stochastic Processes
The class aims to expose you to a number of diverse topics in stochastic processes that can be used to model real systems, with an emphasis on the valuation of financial derivatives. In additional to theoretical analysis, appropriate computational algorithms using R are introduced.
The following modules are worth 20 credits:
Medical Statistics
This class will cover the fundamental statistical methods necessary for the application of classical statistical methods to data collected for health care research. There will be an emphasis on the use of real data and the interpretation of statistical analyses in the context of the research hypothesis under investigation. Software packages such as Minitab will be introduced.
Machine Learning for Data Analytics
The aim of this class is to equip you with a sound understanding of the principles of machine learning and a range of popular approaches, along with the knowledge of how and when to apply the techniques. The class balances a solid theoretical knowledge of the techniques with practical application via Python (and associated libraries) and students are expected to be familiar with the language. Aspects of the course will be highly mathematical and technical requiring strong math and programming ability (Python and Tensorflow).
The following module is worth 60 credits:
Research project
You'll undertake a research project in which you'll work on a real-life data set, putting the theoretical skills you have learned into practice.
Learning & teaching
Classes are delivered using the MyPlace online teaching environment hosted by the University of Strathclyde.
You'll learn through video lectures, interactive sessions, independent reading of articles and texts and discussion forums.
On average you'll study five hours of online material per week plus additional self-study. You'll also have regular assistance from dedicated tutors who'll interact and communicate with you through online forums and email.
You'll be part of a community of students working collaboratively to share and enhance learning.
Assessment
The form of assessment varies for each class and are all undertaken online
For most classes, the assessment involves both coursework and examinations
Coursework will typically involve a project where you'll analyse data, write code, interpret statistical outputs and produce a report
Group work may be undertaken in some classes
Back to course
Entry requirements
Academic requirements / experience

Minimum second-class Honours degree or overseas equivalent.

Mathematical training to A Level or equivalent standard.

Prospective students with relevant experience or appropriate professional qualifications are also welcome to apply.

For Australia and Canada, normal degrees in relevant disciplines are accepted.

Mathematical knowledge

Applicants are required to have some prior mathematical knowledge, for example A Level or equivalent in:

calculus
linear algebra
differential equations

If you have any questions, email science-masters@strath.ac.uk.

English language requirements

You must have an English language minimum score of IELTS 6.0 (with no component below 5.5).

We offer comprehensive English language courses for students whose IELTS scores are below 6.0. Please see ELTD for full details.

As a university, we now accept many more English language tests in addition to IELTS for overseas applicants, for example, TOEFL and PTE Cambridge. View the full list of accepted English language tests.
Back to course
Fees & funding
The MSc in Applied Statistics (online) consists of 180 credits studied over three years. Students will study 60 credits annually.
Go back
Tuition fees

£3,850 (60 credits)

For those intending to study stand-alone modules, the cost will be £1,283 per 20 credit module, payable on registration.

Additional costs

International students may have associated visa and immigration costs. Please see student visa guidance for more information.

Available scholarships

Take a look at our scholarships search for funding opportunities.
Back to course
Careers
The online MSc in Applied Statistics will provide graduates with skills in the statistical analysis of data from a wide range of disciplines. These skills are required by many employers in sectors such as:
investment companies
financial institutions
pharmaceutical industry
medical research
government organisations
retailers
internet information providers
Typical graduate roles
Typical job roles of recent graduates include:
statistician
data analyst
statistical programmer
data scientist
Have you considered?
Below are similar postgraduate taught courses that we offer which you may also be interested in:
Applied Statistics courses