Research is a priority in the Faculty of Science. Multi-million pound funding from research councils, the EU, NHS, charities and industry ensures that our research is relevant and of national and international importance.
Our research students and workers have access to cutting edge, specialist facilities.
Research activity
Research activity spans pure and applied sciences with a major input into the research 'pooling' initiatives across Scotland, including:
The Faculty also engages in international research collaborations.
Research in the Faculty of Science is conducted across all our academic departments and also in specialised research units.
Research departments & centres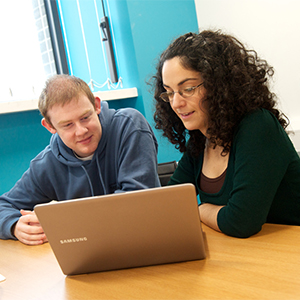 Vertically Integrated Projects (VIP)
The Faculty of Science is delighted to be involved with the piloting of a new programme of classes called Vertically Integrated Projects.
VIP projects give undergraduate and postgraduate students the opportunity to work together on a range of research projects. The students also get to work with academic staff on these exciting cutting-edge projects. The projects are across different subjects so those involved gain the experience of working across traditional academic boundaries.
The benefits of getting involved with VIP projects include:
learn and practice many different professional skills
make substantial technical contributions to a project
experience many different roles on a large design team
interact and receive support from more senior students
contribute to the completion of large-scale design projects
If you would like to find out more about the projects and how to get involved visit the Vertically Integrated Project's webpage.
Support for researchers
The University has a comprehensive programme of support for researchers, called SPIRAL. The programme offers a range of courses and events and access to various tools and resources. Further information can be found on the SPIRAL webpages.