Faculty of Science

Our research
Research is a priority in the Faculty of Science. Multi-million pound funding from research councils, the EU, NHS, charities and industry ensures that our research is relevant and of national and international importance.
Our research students and workers have access to cutting edge, specialist facilities.
Research activity
Research activity spans pure and applied sciences with a major input into the research 'pooling' initiatives across Scotland, including:
The Faculty also engages in international research collaborations.
Research in the Faculty of Science is conducted across all our academic departments and also in specialised research units.
PhD & MPhil degrees are offered in all Science Departments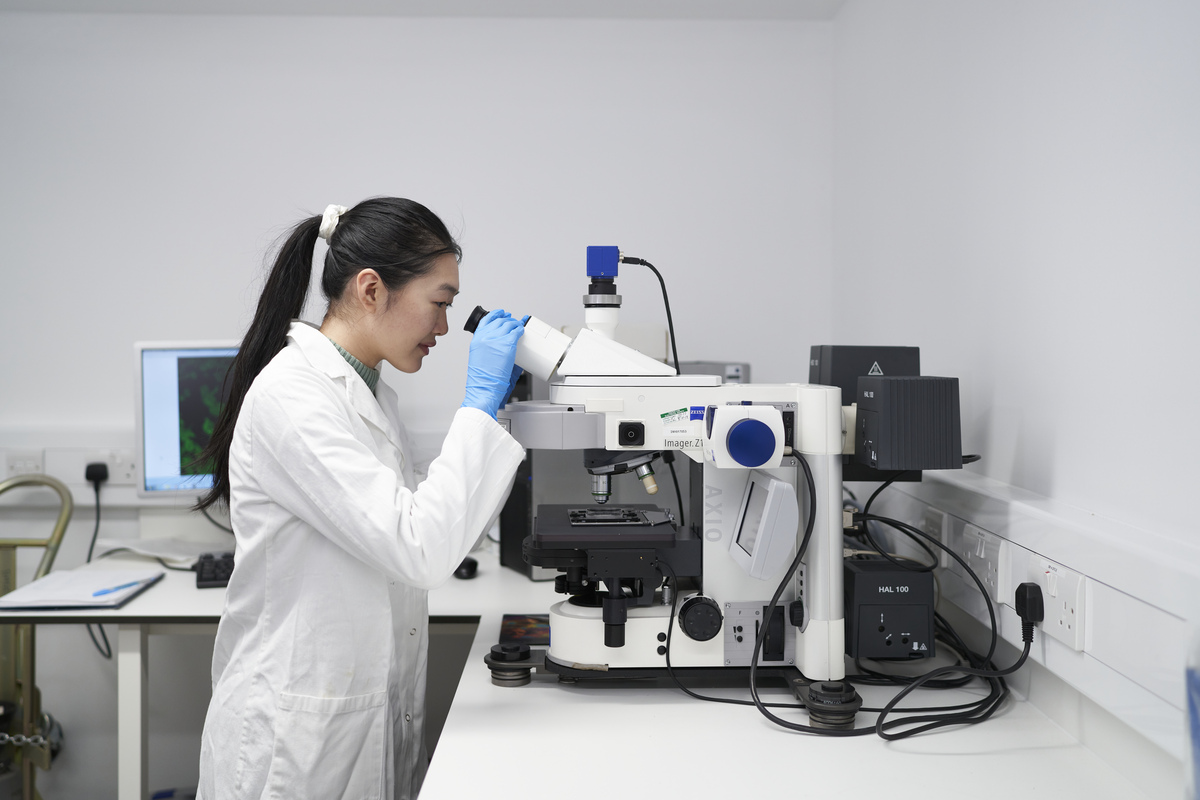 Research groups & centres
Research Facilities
Chemistry
The MS Facility at Strathclyde University is based in the Thomas Graham building in a spacious purpose-built laboratory, serving students and researchers within the university and also providing a bespoke service to industrial clients. The facility has a wide range of state of the art equipment for analysis of an extensive range of organic and inorganic molecule types: Thermo Exactive Orbitrap high-resolution instrument, Shimadzu MALDI-ToF, Advion LCMS, Agilent LCMS, Agilent GCMS, Agilent GC-FID, Advion TLC-MS plate reader, and Agilent ICP-MS. Contacts: Graeme Anderson or Jessica Bame.
The NMR Facility, part of the wider Scottish NMR Users Group, hosts four solution-phase NMR spectrometers equipped to investigate a wide range of molecular systems. The instruments operate under automated or manual control. Flexible experimental protocols allow for nuclear magnetic resonance measurements across the full range of spin-active atomic nuclei. Contacts: Craig Irving or John Parkinson.
www.strath.ac.uk/science/chemistry/workwithus/ourfacilities/nmr/
The Department of Pure & Applied Chemistry offers commercial access to our state-of-the-art single crystal x-ray diffraction facilities. Suitable for all small-molecule chemical crystallography needs. Specialist staff will measure, solve and refine your data, and provide a full report on the structural outcome. Contact: Alan Kennedy.
The ABP facility has extensive capability in microwave, mm-wave free electron, RF accelerator and plasma physics research. Examples include a large helicon plasma apparatus, 1m in diameter and 3m length, a range of microwave sources, high performance amplifiers, detectors and diagnostics. The laboratory features a range of high voltage modulators and high field electromagnets. There are five X-ray shielded bays with electrical and cooling systems capable of 500kW average power. This is supported by sophisticated computer simulation capabilities. Contacts: Adrian Cross, Alan Phelps or Kevin Ronald.
www.reld.phys.strath.ac.uk
The Semiconductor Spectroscopy and Devices group in Physics runs a suite of five electron microscopes; these are primarily used for characterising semiconducting materials and devices, but can also be accessed by other groups in the University. The facility is managed using ULab, a web-based laboratory and equipment management system. Contacts: Paul Edwards or Robert Martin.
www.ssd.phys.strath.ac.uk/facilities
The SCAPA facility comprises 3 shielded areas for working with 7 accelerator beam lines. The suite also houses biological and chemical preparation rooms and a radioisotope sealed source room for X-ray and gamma ray detector calibration. Contact: Dino Jaroszynski.
www.www.scapa.ac.uk
Pharmacy & Biomedical Sciences
The SCMB instrument capability within SIPBS covers a broad range of targeted and untargeted -omics workflows that enable the identification and quantification of a broad range of biologically relevant molecules.
Current in-house workflows include:
A targeted metabolomics method on the LC-Shimadzu 8060 triple quadrupole that can identify and quantify over 100 primary metabolites
C18 and acid/neutral/base HILIC untargeted metabolomic workflows on the Thermo Exploris 240 Orbitrap including a DDA Top5 MSMS analysis or the AquireX data workflow that can provide structural and characterization of a broad range of unknown molecules.
Shotgun (label free) microflow proteomics on the Exploris 240 is capable of identifying 1000s of differentially expressed proteins
Targeted toxicology analysis using the LC Shimadzu 8050 triple quadrupole
A new Shimadzu 8040 for headspace trace analysis in pharmaceuticals/synthesized molecules
Alongside these established workflows, technical leads within the facility will also work with collaborators for more bespoke analyses where new method development is needed.
The Multiscale Metrology Suite (MMS) is a national facility funded by the UK Engineering and Physical Sciences Research Council.
This facility is home to the latest in leading field-flow fractionation technologies for the high resolution separation of materials using asymmetric, centrifugal and electric modalities for in-line or offline analysis. The MMS hosts a combination of inline and offline detectors for the physical and chemical characterization of small molecules, nanomaterials, protein and peptide samples.
This system supports 1) stimulated emission depletion (STED) microscopy, 2) fluorescence lifetime imaging with Förster resonance energy transfer (FLIM-FRET), and 3) fluorescence correlation spectroscopy (FCS) to enable the direct visualisation of nanoscale spatiotemporal dynamics of molecular interactions in living cells in real-time.
Suitable for analysis of live and fixed cell and tissue samples. Lightning mode for image deconvolution. Contact: Mr Graeme MacKenzie
A researcher's philosophy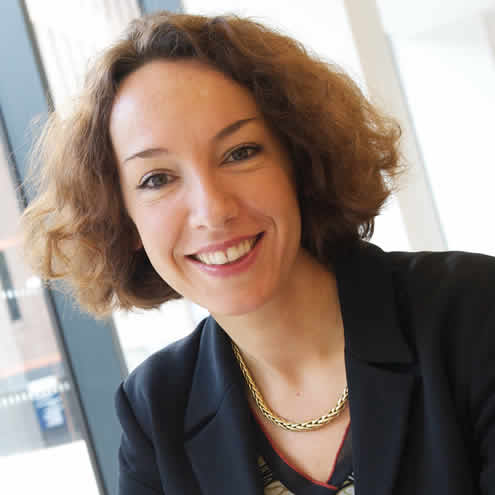 Research is science in motion, that doesn't go straight, but moves in zigzag, following unpredictable directions, progressing from questions to answers, then new questions and new answers. Research can be seen as an accumulation of little advances, little steps, progressing toward a scientific objective like climbing a mountain.
Dr Christine Dufès, Reader
Strathclyde Institute of Pharmacy & Biomedical Sciences
Vertically Integrated Projects (VIP)
The Faculty of Science is delighted to be involved with the piloting of a new programme of classes called Vertically Integrated Projects.
VIP projects give undergraduate and postgraduate students the opportunity to work together on a range of research projects. The students also get to work with academic staff on these exciting cutting-edge projects. The projects are across different subjects so those involved gain the experience of working across traditional academic boundaries.
The benefits of getting involved with VIP projects include:
learn and practice many different professional skills
make substantial technical contributions to a project
experience many different roles on a large design team
interact and receive support from more senior students
contribute to the completion of large-scale design projects
If you would like to find out more about the projects and how to get involved visit the Vertically Integrated Project's webpage.
Support for researchers
The University has a comprehensive programme of support for researchers, called SPIRAL. The programme offers a range of courses and events and access to various tools and resources. Further information can be found on the SPIRAL webpages.