PhD, MRes
Work, employment & organisation
Apply
Back to course
Research opportunities
We offer opportunities to study for a PhD or DBA over three years (full-time).
You can study for these degrees within any of our core research areas.
Take a look at our supervisors' tab on this page for an indication of our areas of expertise.
Find out what our PhD/DBA graduates studied.
Distance learning
Potential applicants should note that there is no dedicated distance-learning programme.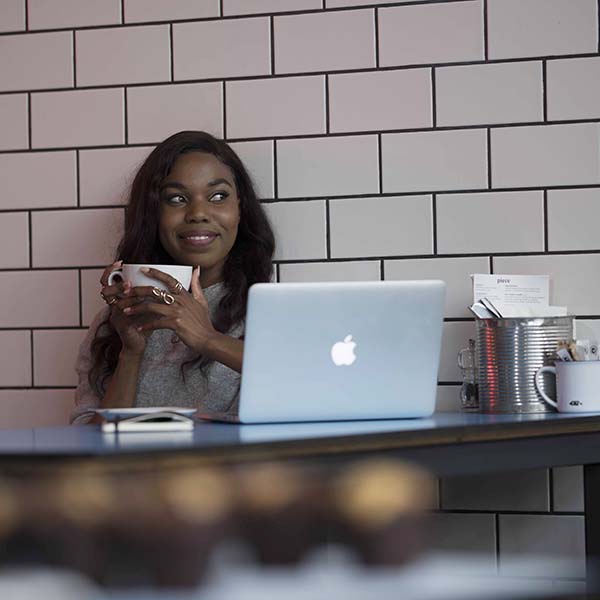 Strathclyde Business School
We offer an excellent academic environment where you can pursue your research degree. As a postgraduate research student, you're required to:
attend the Strathclyde Business School Faculty Research Methodology Programme, achieving a minimum of Certificate level; it comprises four modules over two to three days each; if you're part-time, you'll spread these over two years
attend our Annual Away Day for PhD students.; this is combined with the Annual Review, held usually in October/November
ensure regular meetings and contact with your supervisors
Full-time students
You'll have access to computing, printing, email and office facilities. You're expected to be in the Department of Accounting & Finance on a regular basis. You'll also attend the Department's research seminar series as well as other occasional workshops.
Part-time students
You'll have hot-desking facilities giving you regular access to the Department and helping you integrate with other students and staff. You're required to attend the Department for at least 10 days per year. This is in addition to the Research Methodology Programme.
Potential applicants should note that there is no dedicated distance-learning programme.
Triple-accredited business school
Back to course
Fees & funding
2020/21
All fees quoted are per academic year unless otherwise stated.
Entrants may be subject to a small fee during the writing up period.
Please note: the fees shown are annual and may be subject to an increase each year.
Whilst studying for my Masters degree part-time in the evenings, I realised that the education I received from Strathclyde was far superior in terms of theoretical foundations than most of the colleagues I was studying with.
Jagroop Kaur Dhillon
PhD Leadership As Practice
Back to course
Supervisors
Name
Areas of expertise
Pauline Anderson

skills and jobs
the articulation of the relationship between education/training and work
labour market developments and problems
occupational classification
the green economy

Thomas Baum

low skills/service work in the SMART/future city
HRD for the tourism
hospitality and retail sectors

Kendra Briken

new managerial regimes in the public sector, including police and waste collection
global value and commodity chains, including retail, logistics and security
union organising in cross-national perspective
new technologies and cognitive labour

Ian Cunningham

non-profit employment relations
public sector employment relations
union-management partnership arrangements
sickness absence and disability

Patricia Findlay

workplace innovation
job quality, skills and learning
industrial relations governance
gender equality

Brian Garvey

research areas
labour and global commodity chains
migration and employment in Latin America
social and environmental conflicts and new energy extraction
dynamics of land reform

Colin Lindsay

public management reform
public service delivery
governance in public policy
employability and skills
workplace innovation
unemployment and labour market disadvantage
health and incapacity in the labour market
welfare reform
active labour market policies

Tony McCarthy

risk and safety
trust and leadership
retirement and working in later life
armed forces veterans
food health communication
implicit/automatic processing and measurement

Dennis Nickson

aesthetic labour
emotional labour
people management issues in the retail and/or hospitality industries
migration and employment

Pratima Sambajee

employment, health and well-being in south-south migration
culture and organisations
African management systems
post-colonialism and management.

Dora Scholarios

recruitment, assessment and selection
HRM, wellbeing and performance
job quality
graduate employability, skills and careers

Barbara Simpson

public leadership
transforming organisations
creative practice
Pragmatism, and immersion or following methodologies.

Philip Taylor

call or contact centres
offshoring and/or the globalisation of business services
occupational health and safety
work organisation and the labour process
new technology, work and employment
lean working and white-collar work
performance management
sickness absence management
trade unions
strikes, disputes and industrial conflict

Konstantinos Tomazos

research generates empirical and theoretical knowledge about the temporal dynamics of tourism phenomena and the tourists as consumers of marketized experiences

Ying Zhang

processes and practices of international collaborations such as joint ventures, mergers and acquisitions, strategic alliances, partnerships, and networks; individual and organizational identity; trust; emerging market multinational corporations

Peter McInnes

My research concerns people's ideas of who they are (i.e. their identity) and the expectations that shape these. Identities – such as leader - can provide a mandate that enables action, but they can constrain unfairly as with issues of gender, age and ethnicity. Identities, however, are often contested, creating interpersonal dynamics within processes such as organizational change, or consultation and engagement. This said identities are always open ended with responses to new notions - such as 'innovation' - and new practices – such as distributed Agile project management – calling on people to reconsider their organizational selves.
Back to course
Support & development
Postgraduate Certificate in Researcher Professional Development (PgCert RPD)
Our PgCert RPD programme aims to ensure you get the most out of your current research activities at Strathclyde and help you prepare for your future career as a researcher.
We'll help you recognise and develop your transferable skills that'll have a positive impact on your research, now and in the future.
Find out more about the PgCert RPD programme.
Postgraduate Certificate/Diploma in Research Methodology for Business & Management
Strathclyde Business School students are also offered access to the Faculty Research Methodology Programme, and you're required to complete the programme at least to Certificate level. If you're studying part-time, you can spread this over two years.
Doctoral networks
The Department of Work, Employment & Organisation is a member of several doctoral networks which offer students opportunities to attend training workshops, colloquia and conferences. These include the Scottish Graduate School of Social Science.
Postgraduate research at the Strathclyde Doctoral School
The Strathclyde Doctoral School provides a vibrant and comprehensive student-centred research and training environment in order to grow and support current and future research talent. The School encompasses our four faculties and is committed to enriching the student experience, intensifying research outputs and opportunities, and ensuring training is at the highest level. As a postgraduate researcher, you'll automatically become a member of the Strathclyde Doctoral School.
Find out more about the Doctoral School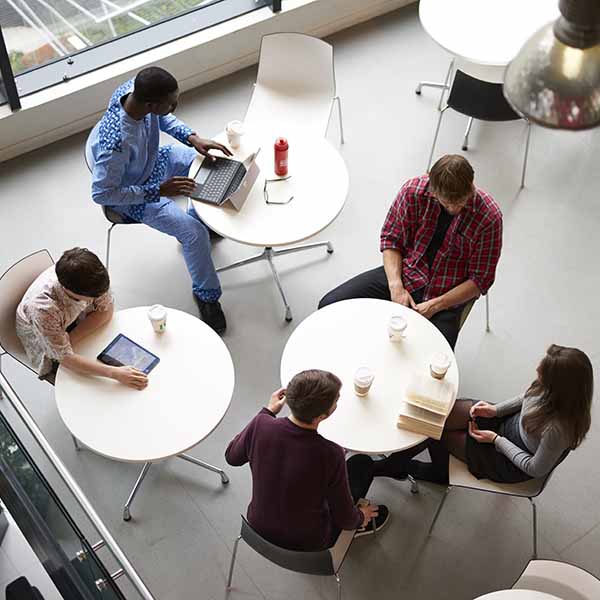 Meet our students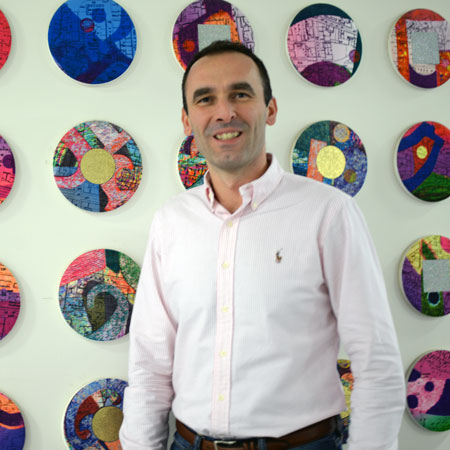 Fotis Mitsakis
Being a PhD student here allows me to be exposed to excellent research opportunities. Administrative staff are always available and ready to provide constructive help and advice with any issue, while academics, and more precisely my supervisor, constantly provide support and valuable guidance. I feel very honoured to be part of Strathclyde's academic community.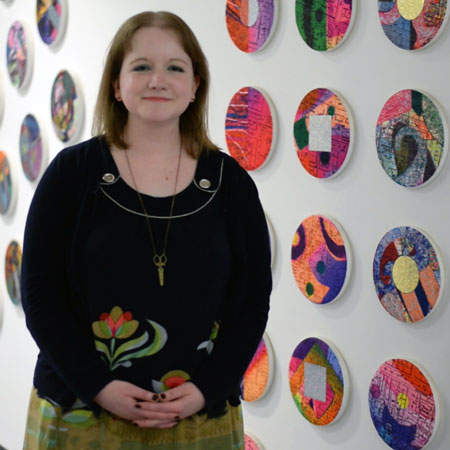 Laura Dougan
Although knowledge and guidance from academic staff is vital when undertaking a PhD, for me, one of the most valuable things about being a student here is the support from other students. This comes not only in the form of student-led seminars where you can share ideas and get feedback on your work, but also in more informal, social settings outside of the department.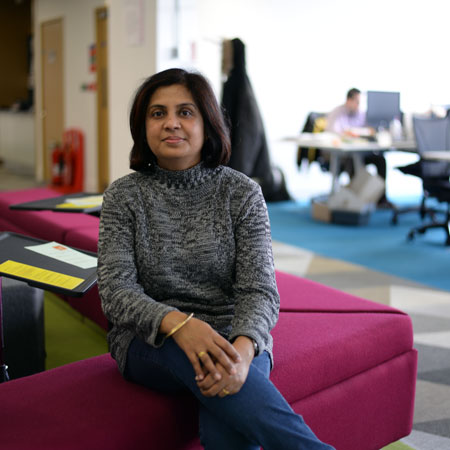 Chandrima Roy
I find the standards of research, learning and intellectual rigour in the PhD programme to be quite high. The comprehensive feedback, support and encouragement that I've received all along from my supervisors has been amazing! It's instilled a sense of confidence in my research and has kept me focused so far.